NEWS
What Is Kanye West's Net Worth? How The Split Could Affect Kim Kardashian's Lavish Lifestyle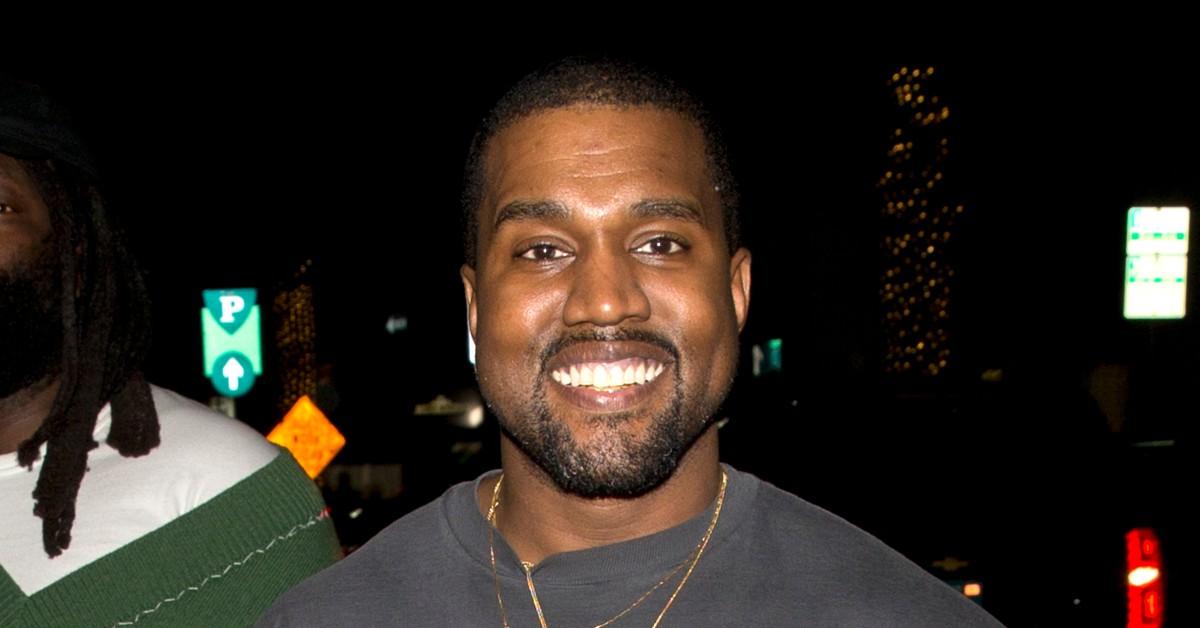 Article continues below advertisement
However, it doesn't seem like the 43-year-old rapper needs to worry about his money, since last year Forbes declared him a billionaire, bringing in around $1.3 billion and making $520 million more than Kardashian, who is worth $780 million.
So, how exactly does West make his money? For one, the musical artist rakes in the dough from his Yeezy line. Forbes explained that West "has created a brand that's challenging Nike's Air Jordan for sneaker world supremacy." The brand made about $1.3 billion in 2019 alone, and West, who owns 100 percent of the brand, takes home about an 11 percent royalty from Adidas — the company behind distribution of the sneakers.
FASHION FAMILY! THE KARDASHIANS AND JENNERS BEST RED CARPET MOMENTS
The Grammy winner was also named the highest-paid rapper in hip-hop in 2019, bringing in about $150 million. West also has $200 million in other assets, which come from some of his real estate properties and his music catalog.
Despite being super rich, West has run into some financial issues in the past. In 2009, the dad of four started his own clothing line, Pastelle, which caused him to have issues years later. "I write this to you my brothers while still 53 million dollars in personal debt... Please pray we overcome... This is my true heart," West tweeted at the time. "Mark Zuckerberg invest 1 billion dollars into Kanye West ideas ... after realizing he is the greatest living artist and greatest artist of all time."
Article continues below advertisement
Later on in 2019, West "made $115 million and still ended up $35 million in debt," he told James Corden on his talk show. "This year, I looked up, and I just got $68 million returned to me on my tax returns," he said. "And people say, 'Oh, don't talk about these numbers.' No, people need to hear someone that had been put into debt by the system talk about these kind of numbers now that they're in service to Christ."
West insists his success is due to his Christian faith and his bipolar disorder, which he says is a "superpower" when it comes to making music and merchandise.
"To make products that make people feel an immense amount of joy and solve issues and problems in their life, that's the problem-solving that I love to do," West said.
As for how West spends his money, he has several houses, including the $20 million Hidden Hills, Calif., home he shares with Kardashian, a $4.5 million apartment in New York City and his $14 million Wyoming ranch.
FOR BETTER OR FOR WORSE: CELEBRITY COUPLES WHO CHEATED AND POWERED THROUGH
West has also showered Kardashian with lavish gifts over the years. When he proposed to the reality star, her 15-carat Lorraine Schwartz diamond ring is estimated to be worth $3 million, and he has dropped thousands on two custom Hermès Birkin bags — they range from $9,000 to $400,000 — a painting by George Condo for North West, which can cost anything from $4,000 to over $6 million, and bought Kardashian a $39,000 multicolored fur coat.