EXCLUSIVE
Kelly Ripa Confesses To Secret Addiction In New Book: 'Everybody Needed Some Kind Of Vice'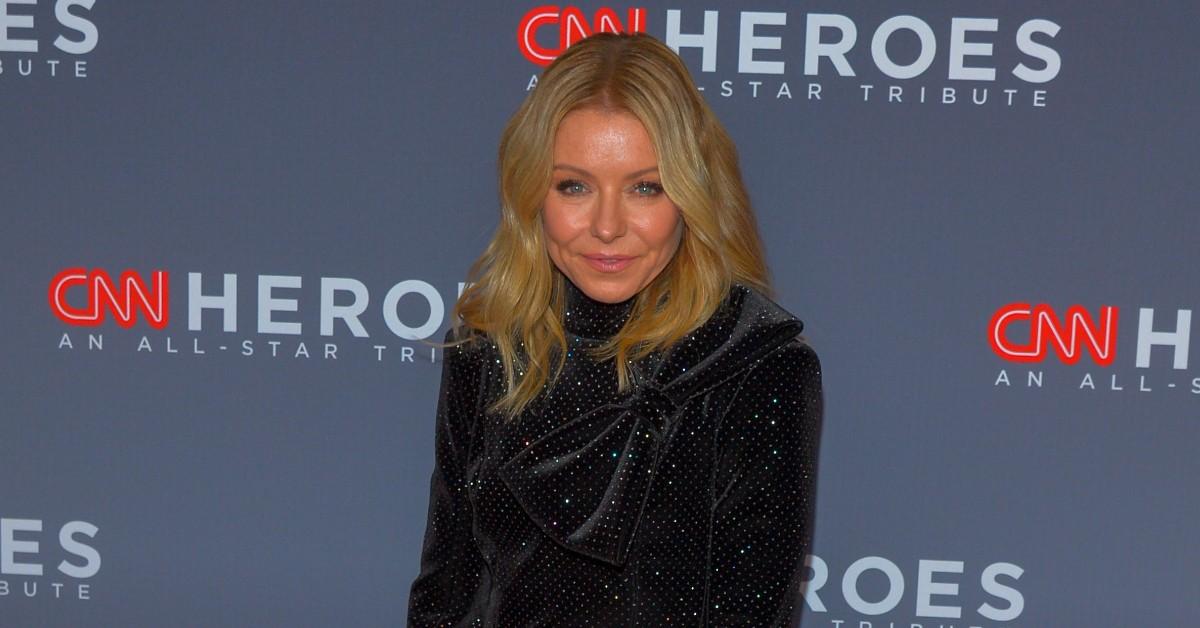 Talk show host Kelly Ripa always seems to have a lot of energy, and now we know why! The 50-year-old revealed in Dr. Daryl Gioffre's new book, Get Off Your Sugar, that she had a sugar addiction, OK! can exclusively reveal.
"For years I had a candy drawer at home that I kept fully stocked and would dip into whenever I felt the faintest urge for sugar. I knew that sugar isn't good for you, but I figured that everybody needed to have some kind of vice, right? What was so bad about rewarding myself with something sweet?" she begins in the foreword.
Article continues below advertisement
Dr. Giorffre — who was recommended to Ripa through her daughter Lola's pediatrician — taught the blonde beauty how to "get acidic foods out of my daughter's diet and out of my diet too." Ripa turned to "his alkaline cleanse and saw great results."
Afterward, Ripa was "so inspired" that she "got rid of the candy drawer" — but her cravings did not dissipate. "When life got super busy with work, or the kids, or both, the urge to eat jelly beans would come on so strong it took everything I had not to send my husband out to the deli to pick some up," she wrote.
Article continues below advertisement
Dr. Gioffre created a plan to help people quit sugar, which Ripa gladly signed up for and has now followed his "Get Off Your Sugar program for a little over a year."
"It's doable, it's delicious, and I've seen the proof that it works too: Last year, when I turned fifty, Dr. Daryl tested my biological age, and it showed I had the physical health of a thirty-five-year-old. Clearly, we're doing something right!" she exclaimed.
Now that Ripa eats healthier, she is "better equipped to handle challenges that arise, whether that's a global pandemic or something closer to home."
It's no wonder the the soap opera star looks fab at her age since she previously revealed she eats "very clean."
Article continues below advertisement
"They're saying that Americans bought less wine last year," Ripa said on her show. "It's the first drop in a quarter of a century. Now, I believe this is because I quit drinking, that I caused this dip. I have influenced the market."
Despite breaking up with sugar, Ripa does indulge every once in a while. "I try not to have too much cheese or too many high-fat foods, even though I love them. I would love nothing more than to have pizza and french fries every day, but I try to limit those treats to once a week," she revealed. "After work, I'll have a protein bar and some flaxseed snacks ... For a snack, I always have Pepperidge Farm Goldfish. I cannot give them up."
We'll have what she's having!