NEWS
Kim Kardashian Pokes Fun At Herself After Struggling To Climb Stairs In Skintight Dress At Milan Fashion Week: 'Come On'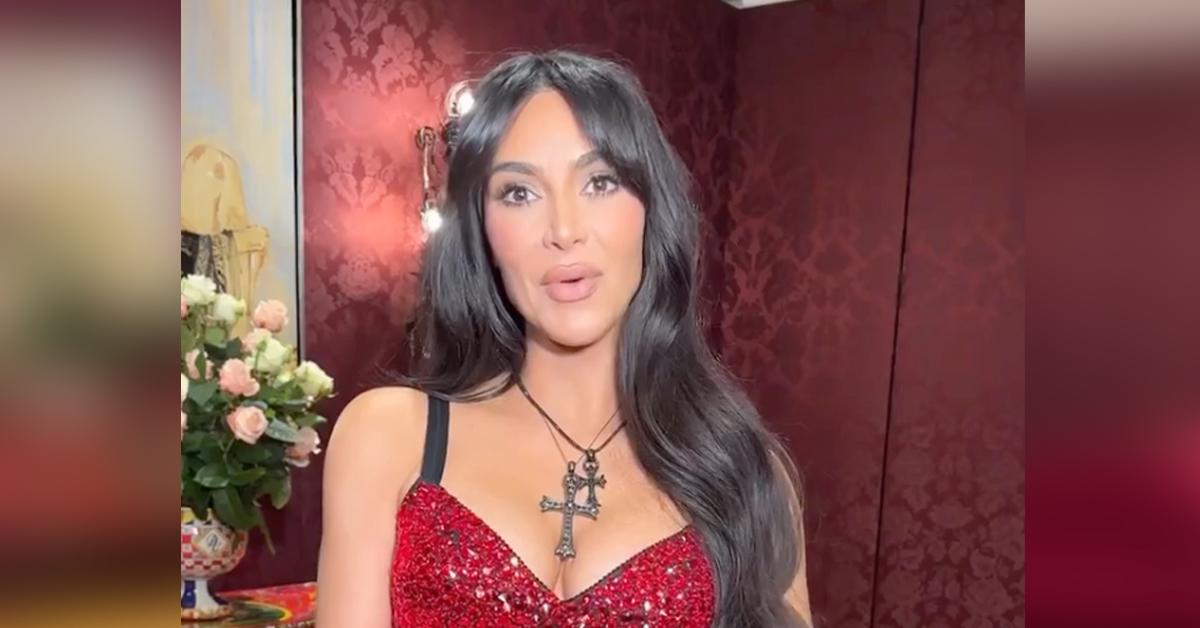 In today's episode of socialite vs. stairs, Kim Kardashian was nearly wiped out.
At the celebrity-filled Milan Fashion Week, the reality star almost lost her cool when she struggled to swiftly walk up a lengthy flight of steps at the Dolce & Gabbana F/W 2023 runway show on Saturday, February 25.
Article continues below advertisement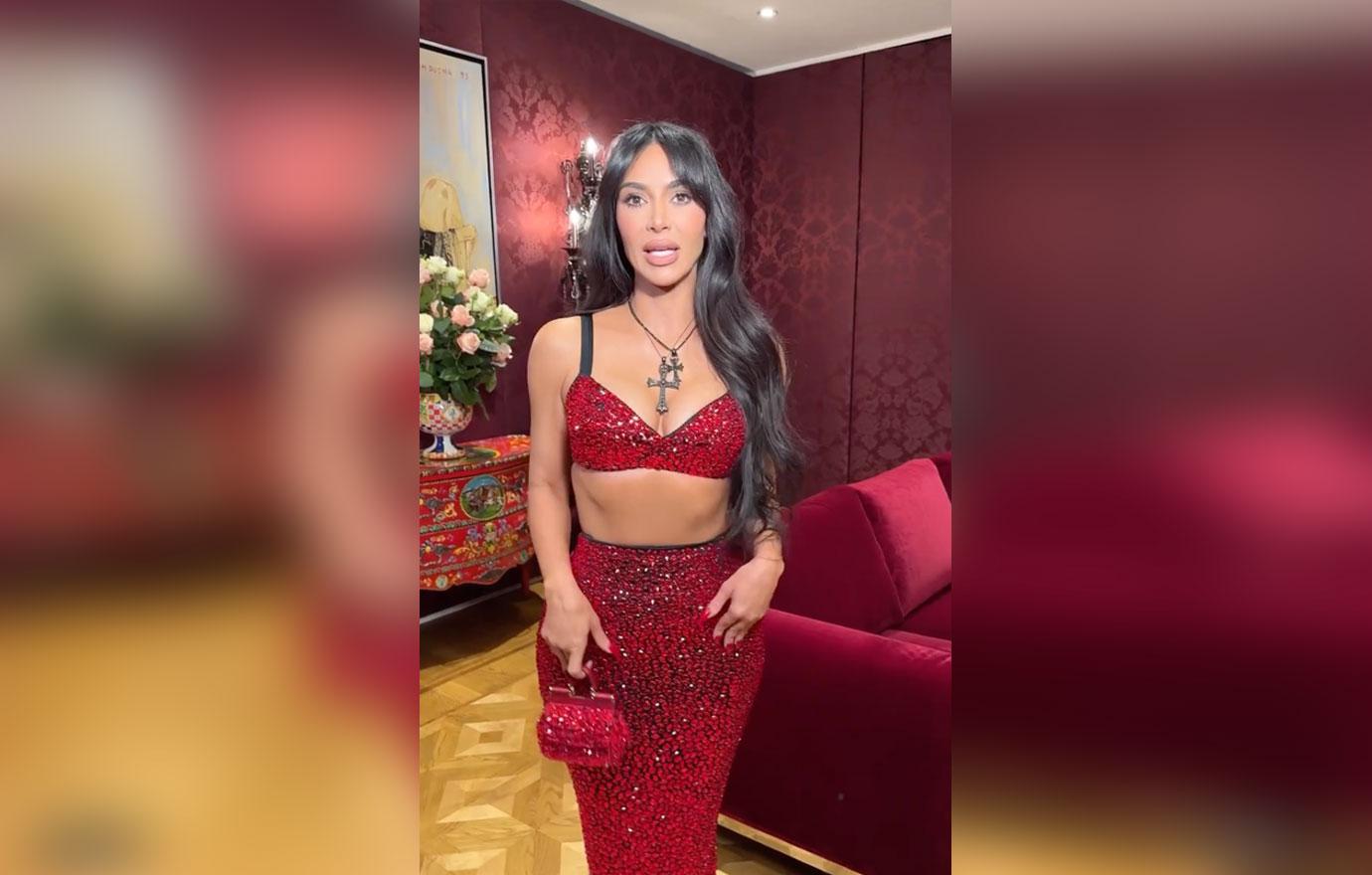 "Of course there [were] 100 stairs lol," Kardashian joked of the event from the night before via her Instagram Story on Sunday, February 26. The brunette bombshell poked fun at herself by sharing footage of her slowly and steadily trying to walk up the stairs without taking a spill.
Kardashian's hairstylist, Chris Appleton, stood by the 42-year-old's side during the ordeal and also shared a recording of the situation to his own Instagram Story.
Article continues below advertisement
"Round two. Come on," the SKIMS founder stated, seemingly referring to when she couldn't walk up the staircase at the Metropolitan Museum of Art in Marilyn Monroe's famed gown during the 2022 Met Gala.
"Go on girl, you got this," Appleton quipped while cheering on his friend — who continued to take baby steps in a skintight Dolce & Gabbana cropped two-piece dress. The stunning silhouette featured red rhinestones and a matching mini bag.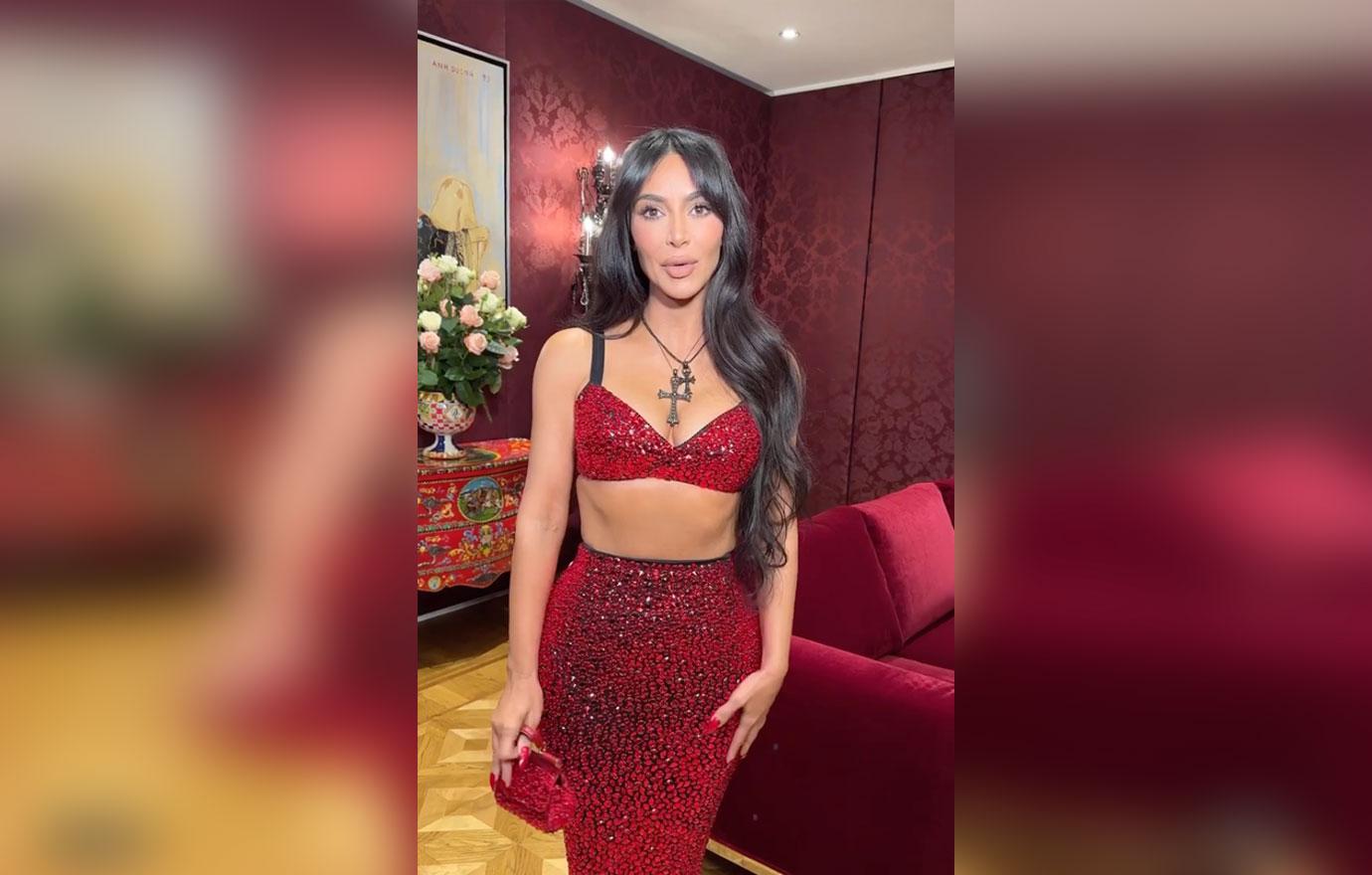 Article continues below advertisement
In a backstage interview with Vogue, Kardashian spilled behind-the-scenes details about her desirable design and admitted she was most excited for the 1994 vintage ensemble to be passed down to her little ones.
"I hope my kids want to wear [it] one day. I hope North and Chicago, they can wear this to prom, they can wear this to a formal dance school, they can wear it to whatever they want. They can wear it on a night out clubbing. I'm not gonna be stingy with my Dolce archive," the SKN by Kim founder confessed.
She humbly noted such an elegant hand-me-down will only make her "look like the best mom ever."
Kardashian has always strived to to be the best mother to her four children: North, 9, Saint, 7, Chicago, 5, and Psalm, 3. She shares all of her kids with ex-husband Kanye West.
Article continues below advertisement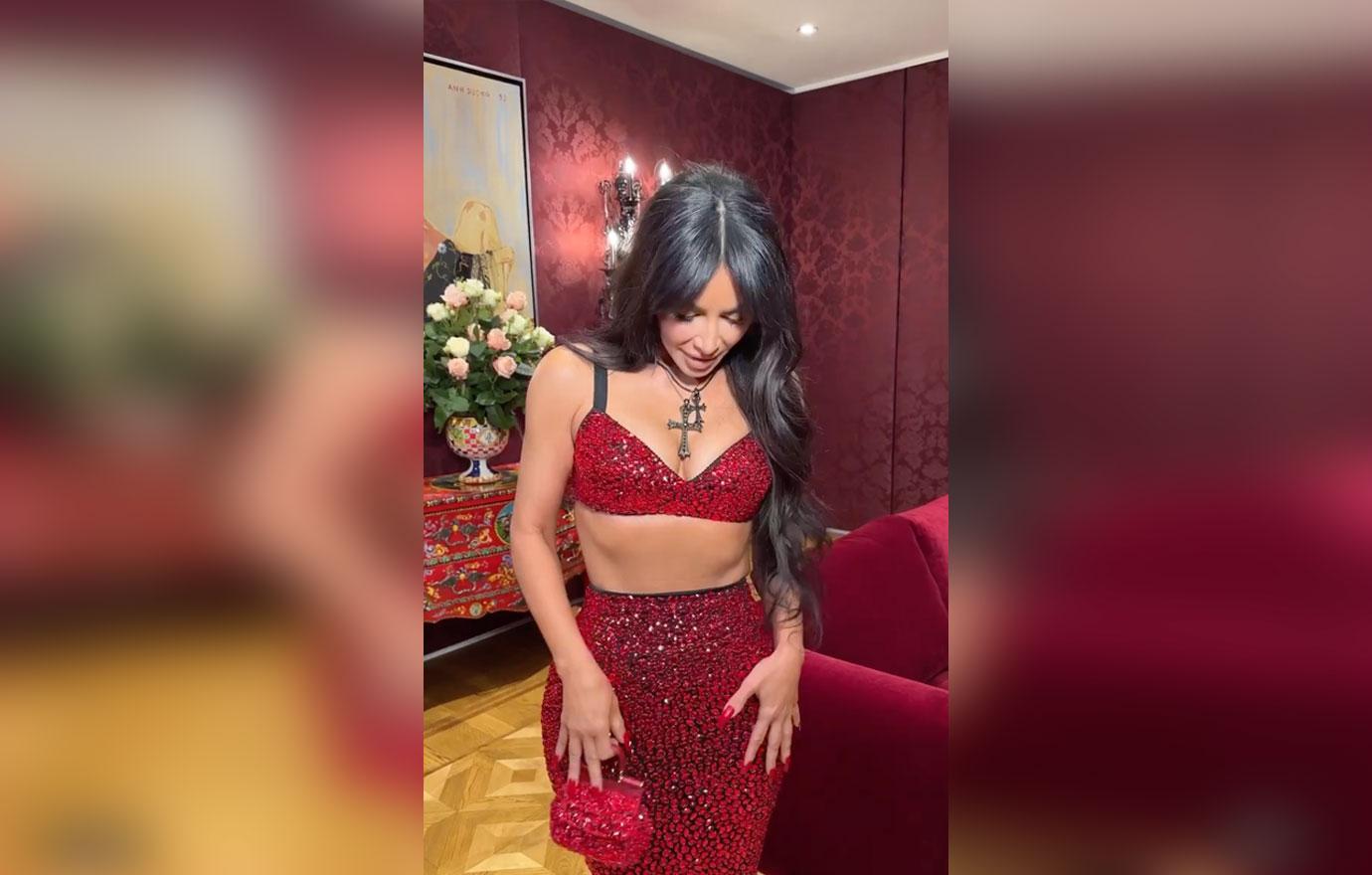 The doting mom recently broke down in tears while opening up about how hard she tries to protect her children from the realities of the world — most specifically certain attention that has been drawn to the disgraced rapper over his antisemitic remarks.
"One day my kids will thank me for sitting here and not bashing their dad when I could," Kardashian revealed in December 2022 during a guest appearance on the "Angie Martinez IRL" podcast.