EXCLUSIVE
Kim & Kourtney Were 'Scared And Nervous' Around Mom Kris Jenner Growing Up: Explosive Biography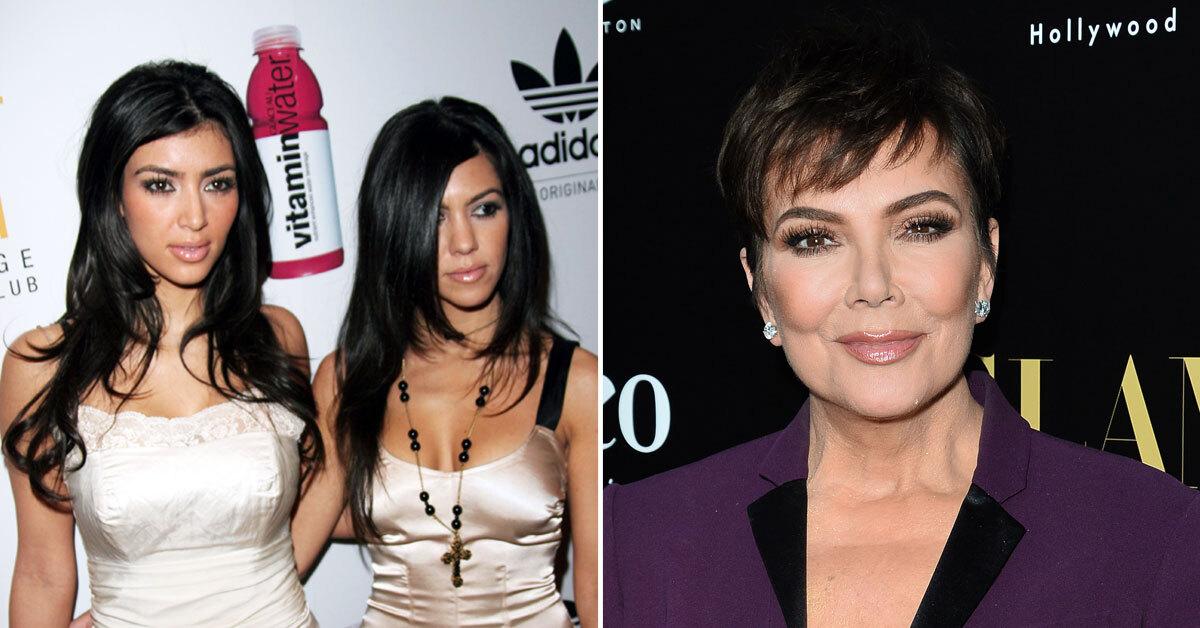 She's Hollywood's original "Momager" — and the proud matriarch of the world's most famous celebrity dynasty.
But a tantalizing new book shatters the carefully crafted image Kris Jenner, 65, has created and reveals a ruthless and deeply flawed individual who has divided her blended family in order to conquer the showbiz world.
Article continues below advertisement
It's reported: "In one entry, Robert claims that he received a 'crying and hysterical' phone call from Kourtney, claiming that Kris was pulling her hair. In another passage, dated October 20, 1993, a then-14-year-old Kourtney and Kim, who was 12 at the time, told Robert that they were 'scared and nervous' being around their mother. The girls later denied that this ever took place, and it should be remembered that the diary was never meant to be seen by the public."
REALITY REWIND: THE 10 MOST EXPLOSIVE MOMENTS FROM 'KUWTK'
The book, published by Skyhorse Publishing on January 5, provides an often at-times unflinching account of the ambition that drove Kris to make her family the most famous in the world, and reveals how she drove a wedge in her second husband's family in the process.
Article continues below advertisement
"Linda was disheartened and disappointed when Bruce turned into an absentee dad with their children. She claims he didn't send cards or call them on their birthdays or Christmas," the book details.
FOR BETTER OR FOR WORSE: CELEBRITY COUPLES WHO CHEATED AND POWERED THROUGH
The divisions persisted and on their fifth wedding anniversary in April 1996, when Kris organized a surprise party for Bruce, she invited none of the four children from his prior marriages or his mother, Esther.
Article continues below advertisement
Kris noticeably never mentioned Bruce's brood or included them in family photo shoots for the best part of a decade, but also never corrected the faulty assumption that Bruce's biological children were part of the blended family.
In the summer of 2005, however, while Kris was busy trying to build her family's celebrity brand, Brody and Brandon starred in and produced their reality show on Fox, The Princes of Malibu. Linda co-starred with them.
As the book explains: "It's ironic that after seemingly excluding Bruce's boys for so many years while she hankered after fame, they beat Kris to it and got their own show first. It would never have occurred to Kris during all those years she kept her stepsons at a safe distance, rarely including them in the inner circle of her family, that they would end up with a show."
FASHION FAMILY! THE KARDASHIANS AND JENNERS BEST RED CARPET MOMENTS
The book also reveals the strained relationship between Kris and Bruce's mother, who has been a regular critic of her daughter-in-law.
In one account of a rare visit to Kris and Bruce's home, Esther revealed how she was surprised that Kris never picked up her young daughters, Kylie and Kendall. In another, she recalled how she was completely blanked. "She didn't make any effort to talk to me. Not even a hug," Esther revealed.
Bruce, who publicly came out as a transgender woman in 2015, later took the name Caitlyn.