ROYALS
Samantha, Who? Meghan Markle 'Doesn't Care' What Estranged Sister Thinks After She Predicts Prince Harry Divorce, Says Source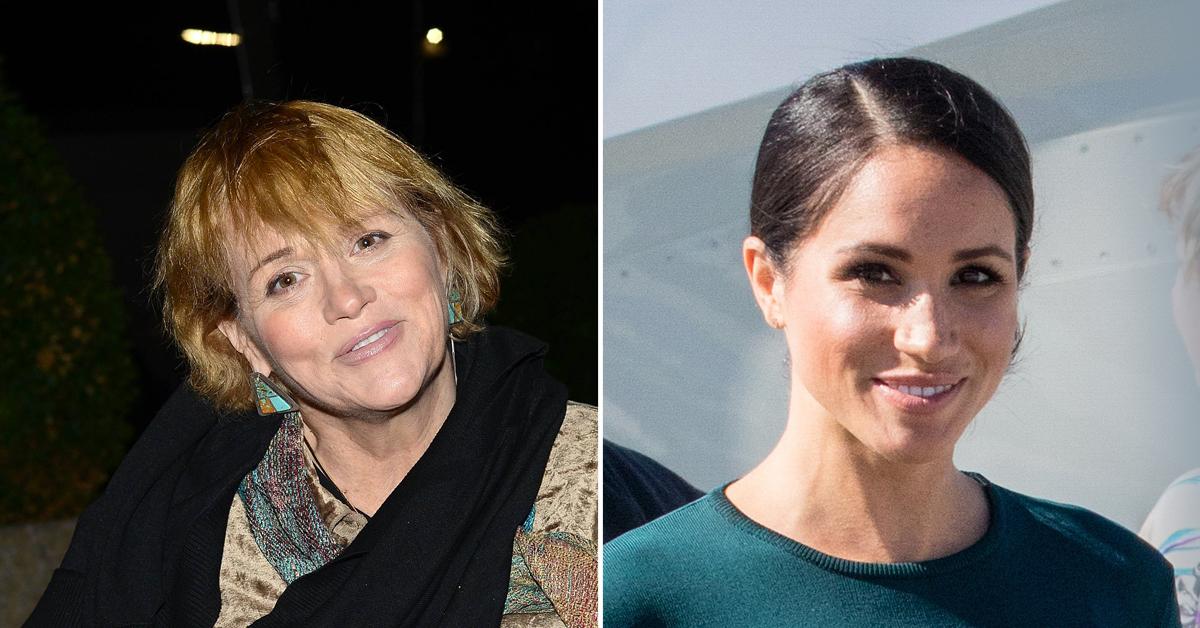 Battle of the estranged sisters?
Meghan Markle's estranged sister, Samantha, recently predicted that the Duchess and Prince Harry's marriage will end in divorce. However, the brunette beauty won't let her distanced sister get her down, as Meghan "doesn't care what Samantha says," a source recently dished.
"She truly tries to rise above it and not let it bother her, as they haven't had a relationship for years," the insider added. "Meghan doesn't read or pay attention to anything her father or half-sister says to the press, nor does her team."
Article continues below advertisement
Meghan has been at odds with Samantha and her estranged dad, Thomas Markle, for years now, as neither family member attended the royal couple's 2018 wedding. While Samantha wasn't invited, Thomas cited his heart surgery for the reason he wasn't in attendance days after his staged photographs made headlines.
As OK! previously reported, the Suits alum hasn't spoken to Thomas since he staged paparazzi photos — which he's admitted to doing in several interviews — ahead of Meghan and Harry's wedding.
Article continues below advertisement
While Thomas recently reached out to rekindle his relationship with Meghan — he apologized for the 2018 photos and said he would love to get together with Harry and Meghan during his appearance on GMA on March 9 — she reportedly feels their relationship is beyond repair.
"Too much has been said and Meghan wants to focus on the future rather than dwell on the past. It's all been very hard," the insider concluded.
Meghan's alleged thoughts on Samantha and Thomas come after the 39-year-old and Harry, 36, sat down with Oprah Winfrey for their bombshell interview on Sunday, March 7. Apart from discussing their tumultuous life as senior members of the royal family, Meghan slammed her estranged sibling for her constant negative commentary about her in the press.
Article continues below advertisement
During the couple's tell-all, Meghan discussed her thoughts on her half-sibling's book, The Diary of Princess Pushy's Sister, which was released in January. "I think it would be very hard to 'tell all' when you don't know me," Meghan told Oprah. "I don't feel comfortable talking about people that I really don't know. I grew up as an only child, which everyone who grew up around me knows, and I wished I had siblings."
Article continues below advertisement
To add fuel to the fire, Samantha later predicted that Harry and Meghan's relationship will "end in divorce unless they get extensive counseling and can agree to work on being honest and work on apologies to everyone they've damaged in the course of this."
The 65-year-old speculated that Harry may already be pulling away from his wife, whom Samantha accuses of nonstop lying. Harry has "got to have a sense of, 'Oh my God, everything you said to me has been a lie,'" she said to TMZ of Harry's thoughts on the Suits alum.
The Mirror was the first to report that Meghan "doesn't care" what Samantha has to say.