NEWS
Morgan Wallen Cancels Music Tours To Work On Himself Following Racial Slur Incident, Is 'Proud Of' Who He's Becoming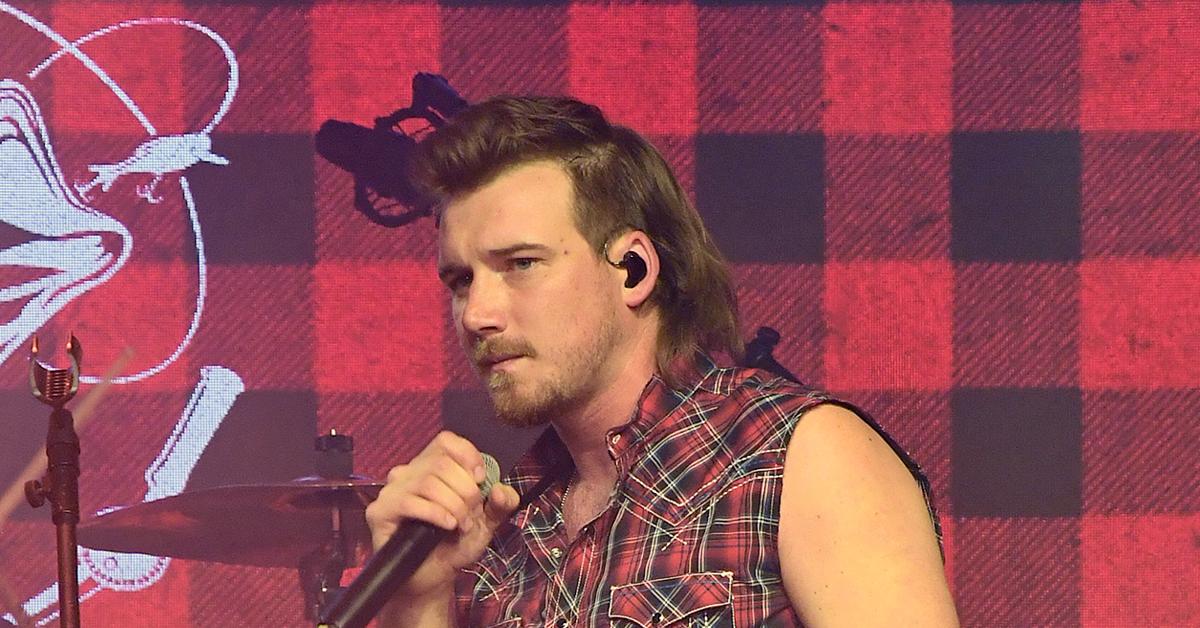 Embattled country singer Morgan Wallen shared an emotional letter to his fans, revealing that he's canceling his upcoming concerts to work on himself after making headlines for using a racial slur on video.
Article continues below advertisement
As OK! previously reported, Wallen found himself in hot water after a video surfaced of him in January using the n-word while drunk with his friends — his neighbor recorded the group of men returning to Wallen's home because they were being very loud and rowdy in the middle of the night. 
Following the controversy, his record label, Big Loud, suspended him indefinitely, and hundreds of radio stations pulled his songs. The American Country Music awards also disqualified Wallen — who won "Best New Artist" last year — from performing and receiving any recognition in the upcoming awards show. 
Article continues below advertisement
On Wednesday, April 14, the 27-year-old took to Instagram to share a note with his 2.3 million followers.
Article continues below advertisement
He began his lengthy letter by thanking his fans for supporting him during this tumultuous time in his life.
Article continues below advertisement
"I have felt a lot of love lately from many individuals I have not met yet + from so many people I haven't gotten to know," the "Wasted On You" singer shared. 
He then went on to praise his fans for their support of his latest album, Dangerous, which was released on January 29 — two days before the racial slur video was taken. Wallen, who had the No. 1 album on the Billboard 200 for 10 consecutive weeks on the all-genre album chart — which has never happened before — first shared his own thoughts on the album before he released it to the public.
Article continues below advertisement
"When I made the music, it was important to me that I wrote songs that were authentic, + some of them even let you in on my story," he wrote, adding: "Before the music came out, I was proud of it. I felt fulfilled. As a musician that is the best feeling in the world, being happy with your music before fans even hear it."
Wallen admitted he was shocked when he broke the record for most consecutive weeks at the top, noting that "it wasn't what I set out to accomplish," but fans' response to his album "meant so so much" to him and "it always will," he candidly wrote.
Article continues below advertisement
After praising his fans once more, Wallen seemed to address the recent incident. "2020… man, what a tough year for so many. For me, my tough year carried into 2021," he admitted. "I've made some mistakes, I'm figuring those out, + I apologized because I was truly sorry + have been making amends." 
The country singer — who was extended an invitation to have a conversation about the incident from the Nashville NAACP — previously noted that he had "accepted some invitations from some amazing Black organizations, some executives and leaders to engage in some very real and honest conversations," via an Instagram video in February.
Article continues below advertisement
Wallen took a couple months away and "really worked on myself," he declared, adding that he's "proud" of the work he's done and the growth he's seen in himself from when he first moved to Nashville at 22. 
While noting that he will "always strive to be better" and constantly "improve," Wallen shared that this period of reflection reminded him: "I am still very proud of who I am + the man I am becoming." 
Article continues below advertisement
Wrapping up his lengthy letter, he dropped the bombshell news that he will continue taking time away from music, meaning he "will not be performing tour dates this summer," he wrote.
Article continues below advertisement
The "Whiskey Glasses'" crooner said he'll be in Nashville "getting back in the swing of things," but insisted that he'll be giving his fans new music in the near future. 
"My story is far from over + getting back out to see y'all is all I can think about," Wallen concluded. "So just know you'll be seeing me sooner than later."