PHOTOS
No. 1 Dad! Michael J. Fox's Cutest Moments With His 4 Kids: Photos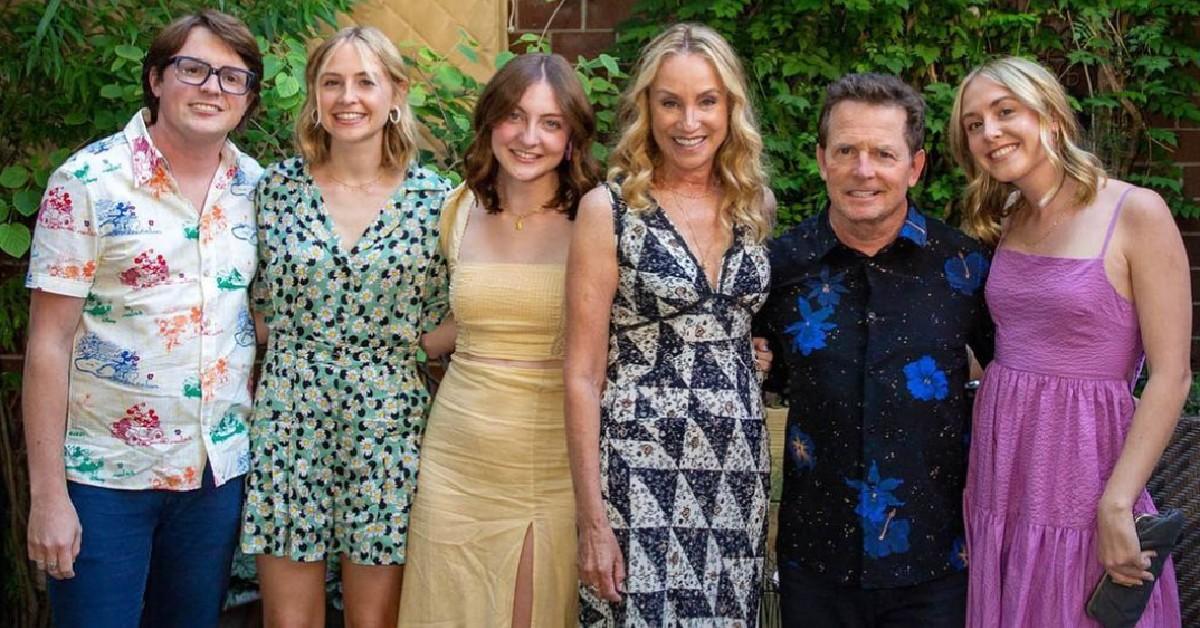 One dedicated dad!
Michael J. Fox has always shared some adorable moments of his family-of-six, including heartwarming snaps of son Sam, 34, and daughters Aquinnah and Schuyler, 28, and Esmé, 21.
The father-of-four shares his kids with his wife of over 30 years, Tracy Pollan, whom he met on the set of the '80s TV show Family Ties. Despite the Back to the Future alum's increasingly difficult battle with Parkinson's disease, he has never failed to show his love for his pride and joys.
Article continues below advertisement
Keep scrolling to see the actor's cutest moments with his four kids!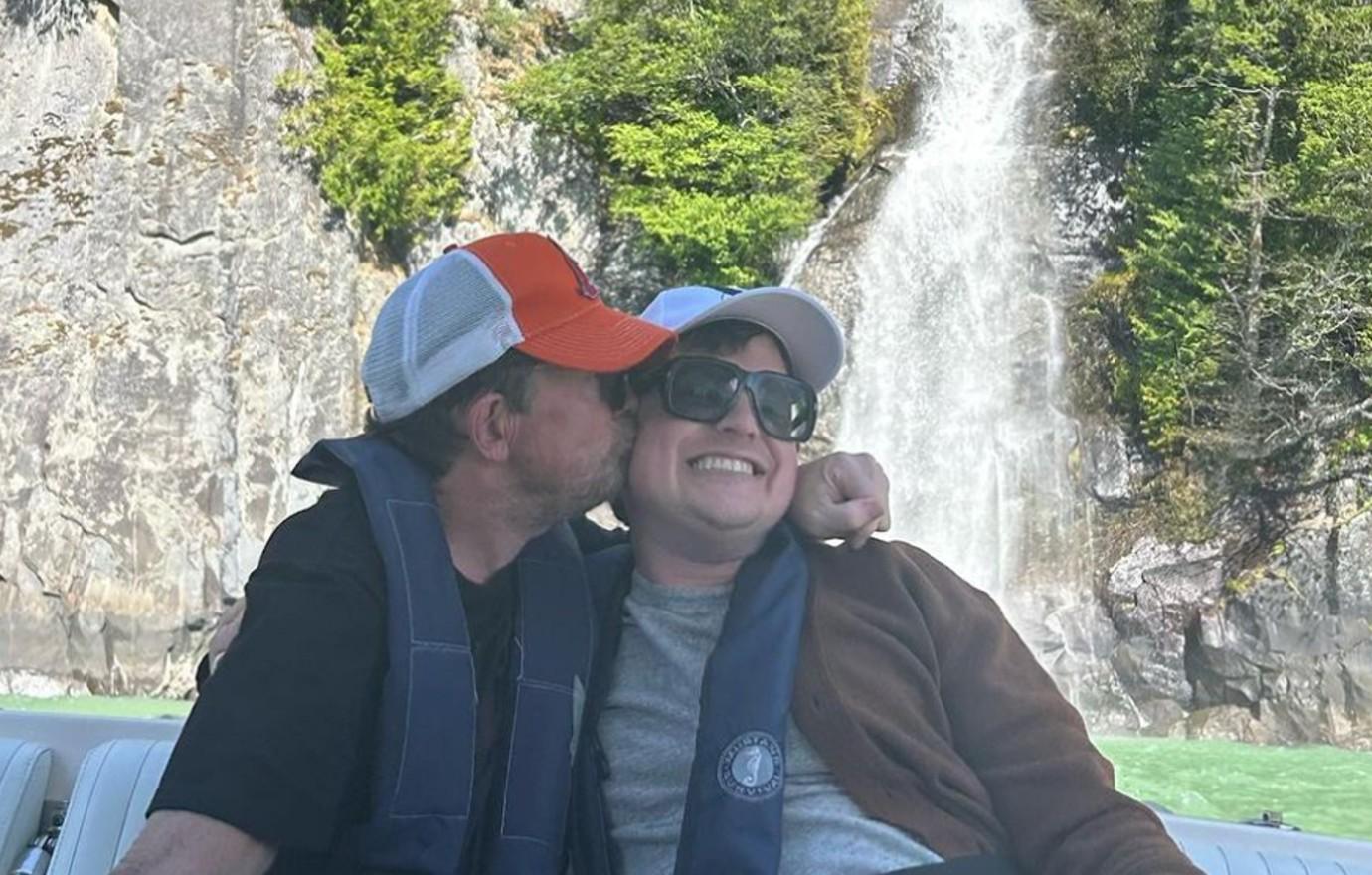 Article continues below advertisement
On May 30, the 62-year-old uploaded some special snaps in celebration of Sam's birthday. The photo featured the star's only son as he blew out candles on a chocolate frosted cake, along with two other images of Michael and Sam on a boat in front of a waterfall. One of the pictures even showed the celeb planting a loving kiss on his child's cheek.
"Happy Birthday to my big bouncing baby boy @palekidd you are the best. Proud to be your pops. Love you!" Michael wrote.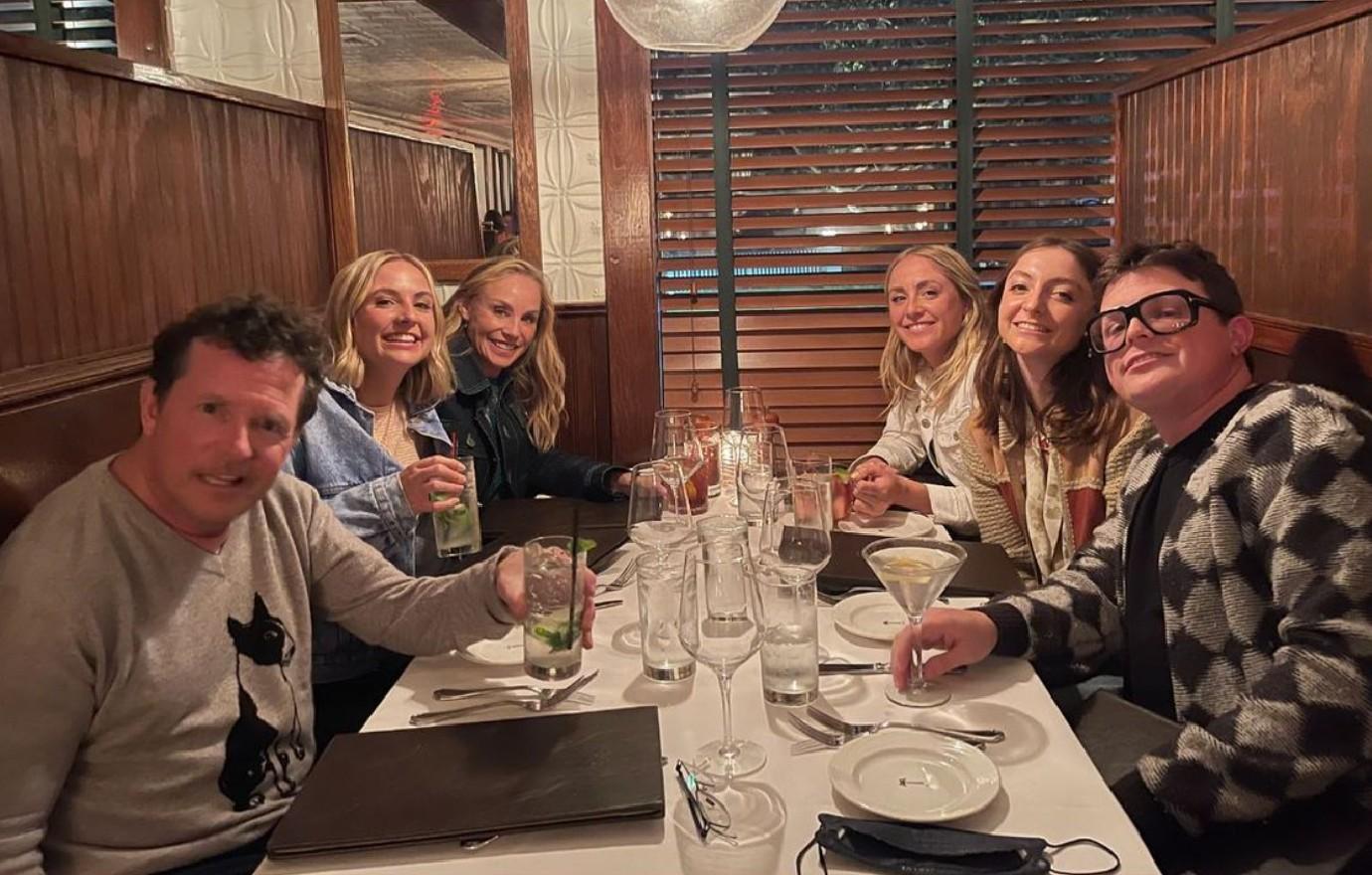 Article continues below advertisement
On May 14, the Michael J. Fox Foundation founder celebrated his wife for Mother's Day alongside his kids at a restaurant.
"Happy Mother's Day. Every day we're together is a love fest. You're the best!! We love you the mostest!❤️❤️❤️❤️❤️" Michael penned.
In response, fans gushed over The Secret of My Success star's recently documentary, Still, which was released just two days before.
"Not that you'll see this but your documentary was truly inspiring and an incredible watch. You motivate a lot of people including myself. Fight on and wishes to Tracey on a Happy Mother's Day too," one fan said about the film, which details Michael's Parkinson's struggle, while another raved, "Wishing you all the best 💜 just watched 'Still' and cried all over it… saw my own father in every single frame; the difference is that you have your sense of humour that kept you going; my father gave up on everything, but we keep fighting for him 💪🏻💜."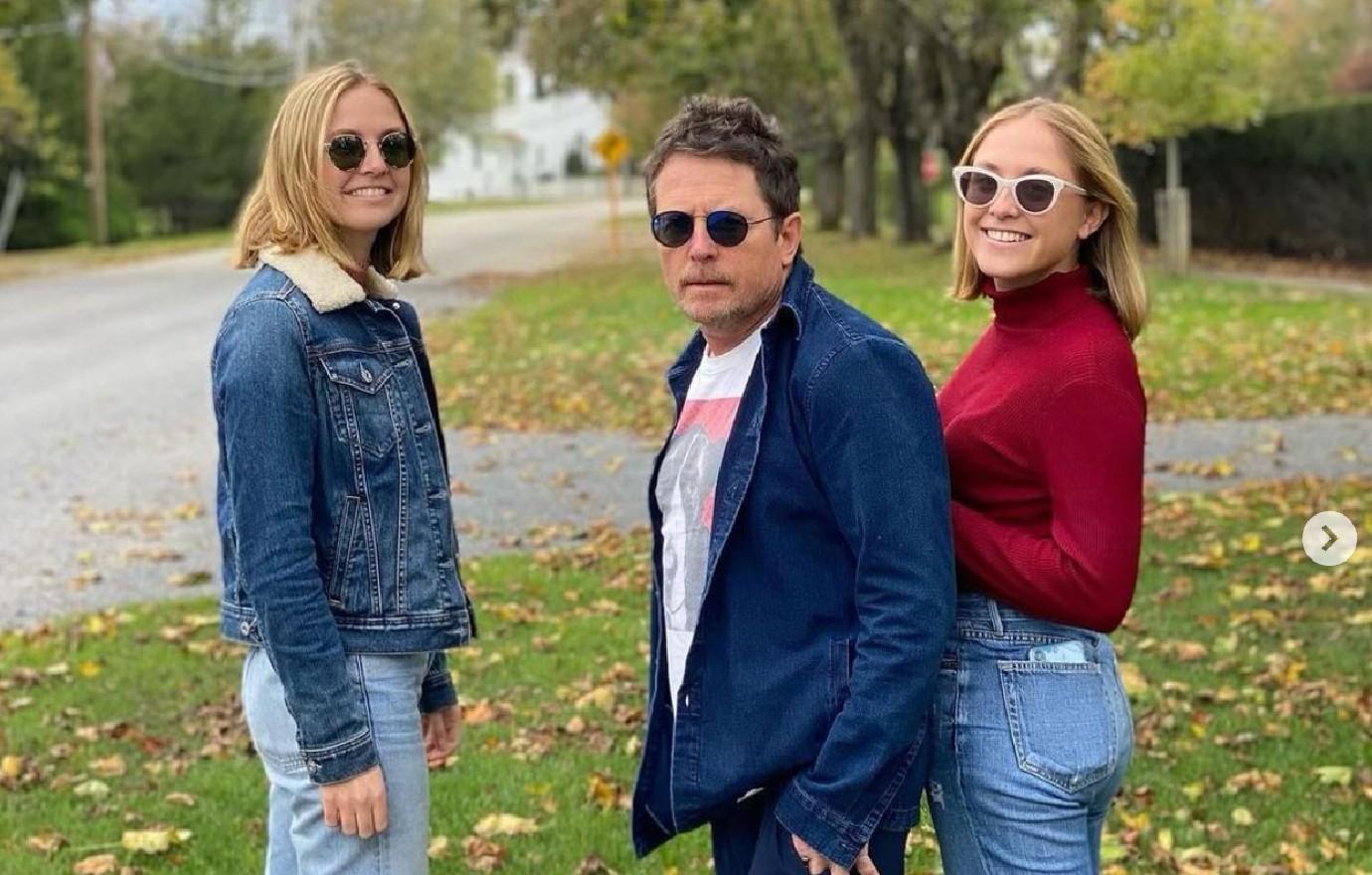 Article continues below advertisement
On February 15, the philanthropist uploaded snaps for his identical twin daughter's birthday.
"Weeeeeeeeeeee! Happy Birthday Aquinnah and Schuyler, you guys live your best lives X 2! Love, Dood," he wrote, dedicating the post to the two blonde beauties.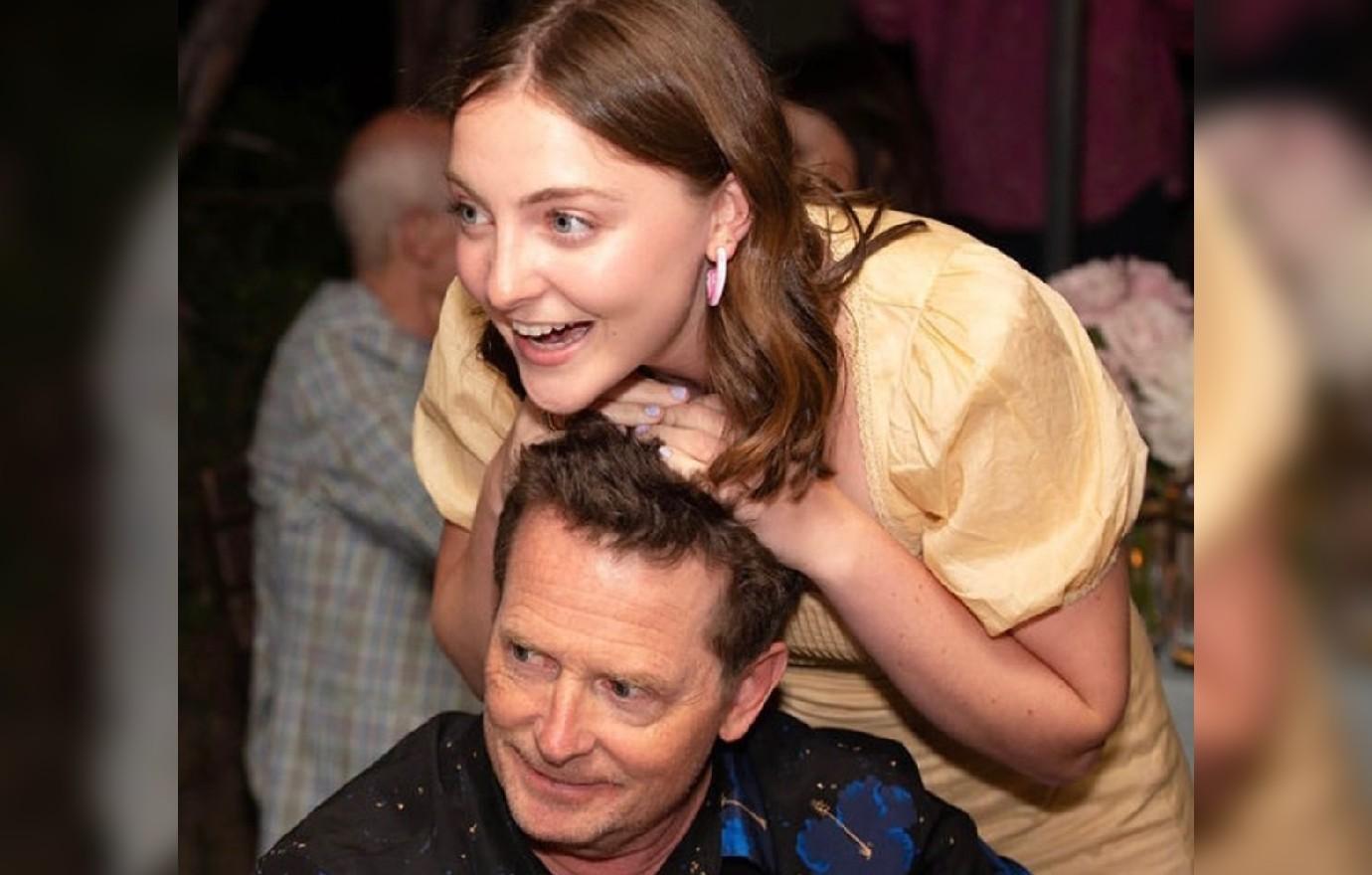 Article continues below advertisement
Never miss a story — sign up for the OK! newsletter to stay up-to-date on the best of what OK! has to offer. It's gossip too good to wait for!
In another birthday shout-out, Michael posted a photo of himself and his youngest Esmé as she leaned on top of her father's head.
"Happy Esme, Happy life, Happy Dad, Happy Birthday love you," he penned.