NEWS
Dustin Diamond's Girlfriend Was By His Side When He Died, Actor 'Tried To Find Humor' In The Heartbreaking Final Moments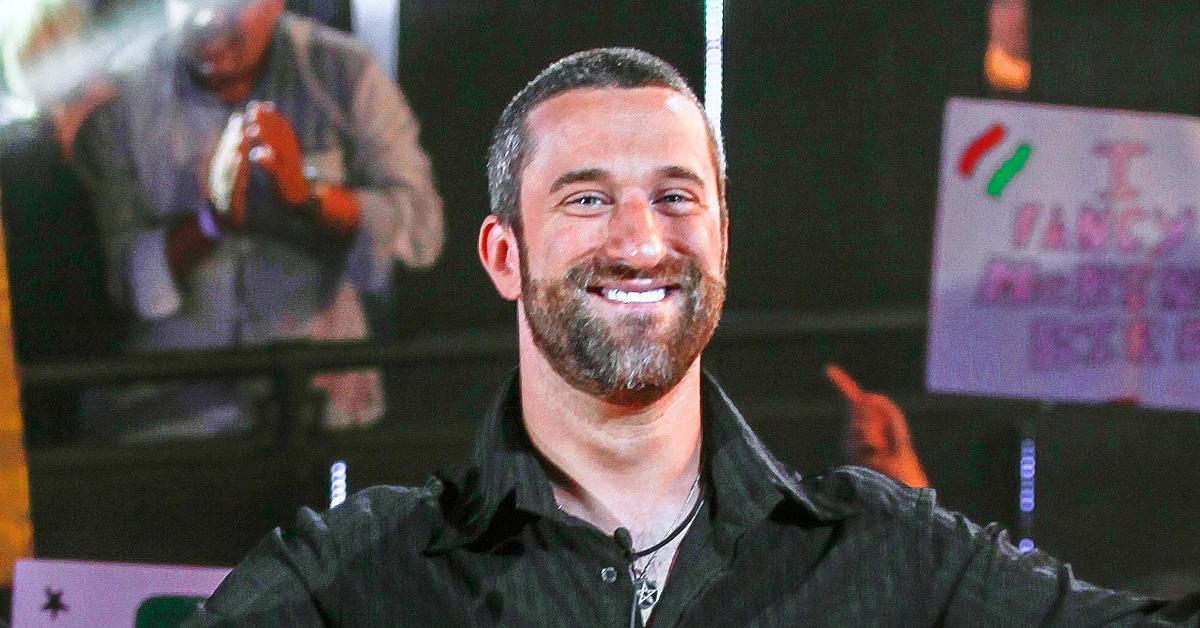 While the world mourns the loss of Dustin Diamond — best known for playing the beloved character Screech in Saved by the Bell — fans and friends can take comfort in knowing that he was not alone in final moments.
Diamond's longtime manager, Roger Paul, shared that the actor's girlfriend of one year, Tash Jules, was by his side on Monday, February 1.
Article continues below advertisement
Paul explained that Diamond had been "feeling out of sorts and he'd had a lump on his neck that he was ignoring" because "he was afraid of the public attention if he went into the hospital." According to Paul, it was Jules who convinced Diamond to go to the hospital after he was experiencing "pain all over his body" in mid-January.
After being brought to a hospital in Florida, the doctors confirmed that Diamond had stage 4 small cell carcinoma, a cancer that commonly occurs in your lungs. Diamond began to undergo chemotherapy and was set to begin physical therapy as well.
Article continues below advertisement
Paul said that Diamond tried to remain positive while undergoing his aggressive treatment. "Of course he was scared, but he tried to find the humor in it. He did chemo — he tried everything possible. But it didn't work," the manager noted. "Dustin tried to be as positive as he could throughout everything — that's who he was — but he was scared.
"He didn't want to die," Paul added.
Article continues below advertisement
"He was diagnosed with this brutal, relentless form of malignant cancer only three weeks ago. In that time, it managed to spread rapidly throughout his system; the only mercy it exhibited was its sharp and swift execution. Dustin did not suffer," Diamond's reps told OK! on Monday. "He did not have to lie submerged in pain. For that, we are grateful."
Article continues below advertisement
Following the news of the 44-year-old's death, Diamond's costars from the NBC sitcom paid touching tributes to the actor on social media. "Dustin, you will be missed my man," Mario Lopez wrote on Instagram. "The fragility of this life is something never to be taken for granted. Prayers for your family will continue on..."
Saved by the Bell actress Tiffani Thiessen also took to Instagram to express her condolence. "Life is extremely fragile and it's something we should never take for granted," she wrote. "God speed Dustin."
Mark-Paul Gosselaar responded to the news via Twitter, calling Diamond "a true comedic genius." "Looking back at our time working together, I will miss those raw, brilliant sparks that only he was able to produce," the former child star added. "A pie in your face, my comrade."
PEOPLE was the first to report that Diamond's girlfriend was with him in his final moments.