EXCLUSIVE
What Killed Brittany Murphy? 11 Years After Her Untimely Death, People Are 'Talking Again' About One Of Hollywood's 'Most Shrouded Mysteries'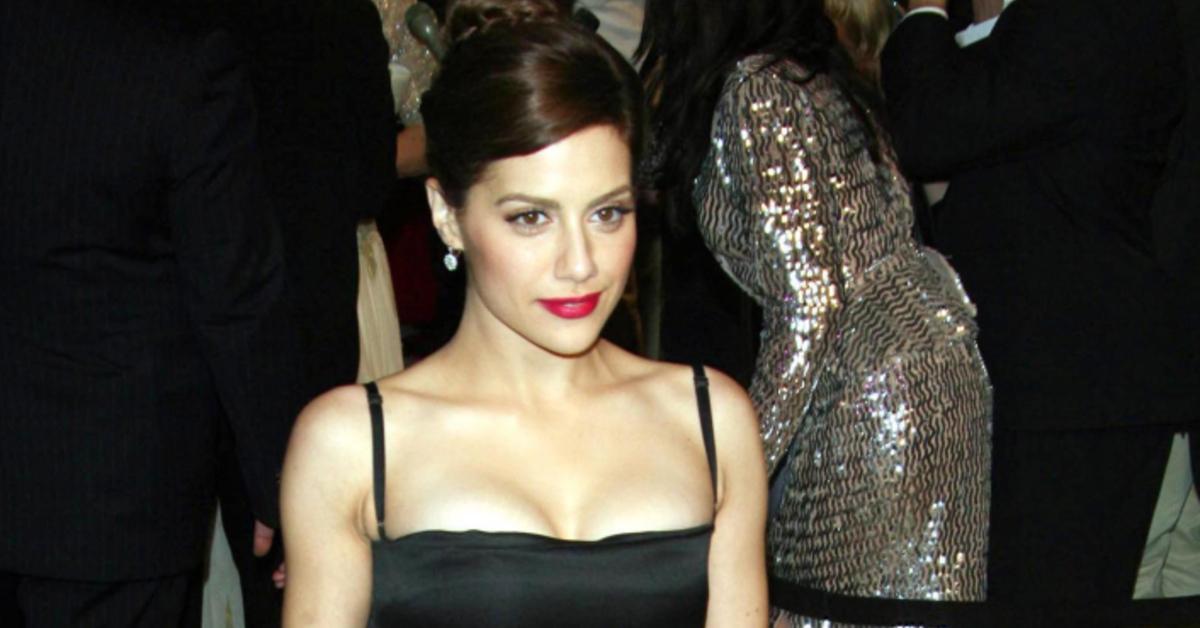 Fans were left reeling when the news broke in December 2009 that effervescent actress Brittany Murphy had tragically died in her Los Angeles home at just 32 years old.
"She was a brilliant talent," says an insider, "and then just like that, she was gone." Devastation quickly turned to confusion as strange details surrounding her passing came to light. While a coroner ruled the death accidental, many suspected foul play. Adds the insider: "It continues to be one of the most shrouded mysteries in Hollywood."
Article continues below advertisement
Eleven years later, Murphy's passing is still raising questions. According to the official report, the Uptown Girls star died of pneumonia with secondary factors of iron-deficiency anemia and multiple drug intoxication. But now, a new documentary has sparked renewed interest about what really happened to Murphy, who died two hours after collapsing on the bathroom floor of the house she shared with her British screenwriter husband, Simon Monjack, and her mother, Sharon, on the morning of December 20.
GONE TOO SOON: HARRY BRANT, NAYA RIVERA, CHADWICK BOSEMAN & MORE CELEBS WHOSE DEATH CAME AS A SHOCK
In a bizarre twist, Monjack passed away just five months later of acute pneumonia and severe anemia. "The situations were eerily similar," says the insider, adding, "the documentary definitely has people talking again."
In Brittany Murphy: An ID Mystery, forensic pathologist Dr. Cyril Wecht, who was hired by Murphy's estranged father, Angelo Bertolotti, before he passed away in 2019 to investigate his daughter's death, says he's still "perplexed" by the case.
10 CELEB TRAGEDIES OF 2020: KOBE BRYANT'S DEATH, CHRISSY TEIGEN'S MISCARRIAGE
Article continues below advertisement
"How could [Brittany] have developed such an advanced state of pneumonia and such an incredible state of iron deficiency?" he asks. "Where in the world was her mother, her husband? Why didn't she receive proper medical care? I was just puzzled by all of it. She had the financial means to see a doctor. And then she had prescriptions for strong opiates."
Article continues below advertisement
While Simon and Sharon had also caught it and exhibited symptoms, Murphy seemed fine — at first. But then she developed pneumonia, and her health quickly deteriorated. The coroner says it hit her extra hard because of her anemia, which resulted from heavy, painful periods that ultimately may have killed her.
The periods made Murphy more vulnerable to infection, while the drugs she was taking — including Prozac, Klonopin and acetaminophen, as well as Vicoprofen for pain relief — could've caused adverse physiological effects. "Though the drugs were legal and not considered the primary cause of death," explains the insider, "the elevated levels of the medications cannot be discounted, especially considering her weakened state."
Heartbreakingly, it seems her death could have been prevented. "She had been sick at least two weeks," the assistant coroner told The Hollywood Reporter. "Had they taken her to a doctor or hospital, it would have been treatable."
OWEN WILSON IS A 'SURVIVOR' AFTER OVERCOMING ADDICTION & DEPRESSION, 'WOULD LIKE ANOTHER CHANCE AT ROMANCE,' INSIDER REVEALS
There was no shortage of conspiracy theories surrounding Murphy's sad demise — including claims that drug abuse, murder and poisoning were to blame. "There was talk Brittany had an eating disorder because she lost a drastic amount of weight in the early 2000s," says the insider. "Many assumed she had a raging cocaine habit, though Murphy herself strenuously denied it and claimed she'd never touched the drug."
Article continues below advertisement
Bertolotti, who had left Sharon when Murphy was 2, believed foul play was involved. "I have a feeling that there was definitely a murder situation here," he said in 2013.
Bertolotti sued the L.A. County Department of Medical Examiner-Coroner for its findings and requested they hand over samples of Brittany's hair for independent testing, believing that his daughter may have been poisoned.
"But he couldn't get any evidence to hold up, and he didn't do himself any favors by failing to attend two court hearings," dishes the insider. In the end, the suit was dismissed.
Article continues below advertisement
Tension between Sharon and Bertolotti made a bad situation worse. "Brittany's parents didn't get along and this cut fresh wounds," says the insider, adding that many people in Brittany's circle believe Sharon knows more about what happened to her daughter and son-in-law than she's willing to admit.
BEN AFFLECK TALKS ABOUT BREAKING 'PAINFUL CYCLES' OF ALCOHOLISM FOR HIS KIDS
"People still point the finger at her and say it's time she tells the truth and reveals all of her secrets."
Sharon sold Murphy's house in 2011 for $2.7 million and dropped out of sight two years later, and the insider says Murphy's pals find her disappearance "shady." While no one truly thinks she had anything to do with Murphy or Monjack's deaths, "it does seem strange that she hasn't been seen or heard from in seven years," notes the insider, adding that she has been omnipresent in Brittany's life.
COURTNEY STODDEN REVEALS SHE'S DECIDED TO BE SOBER AFTER YEARS OF DRINKING ALCOHOL — 'I COULD KICK BACK TWO BOTTLES OF WINE'
"Now, Sharon's not speaking anymore, and no one knows why," adds the insider. "She refuses to answer questions pertaining to Murphy's death, and that just makes people wonder."