ENTERTAINMENT
'Wheel of Fortune' Contestant Scares the Living Daylight Out of Pat Sajak: Watch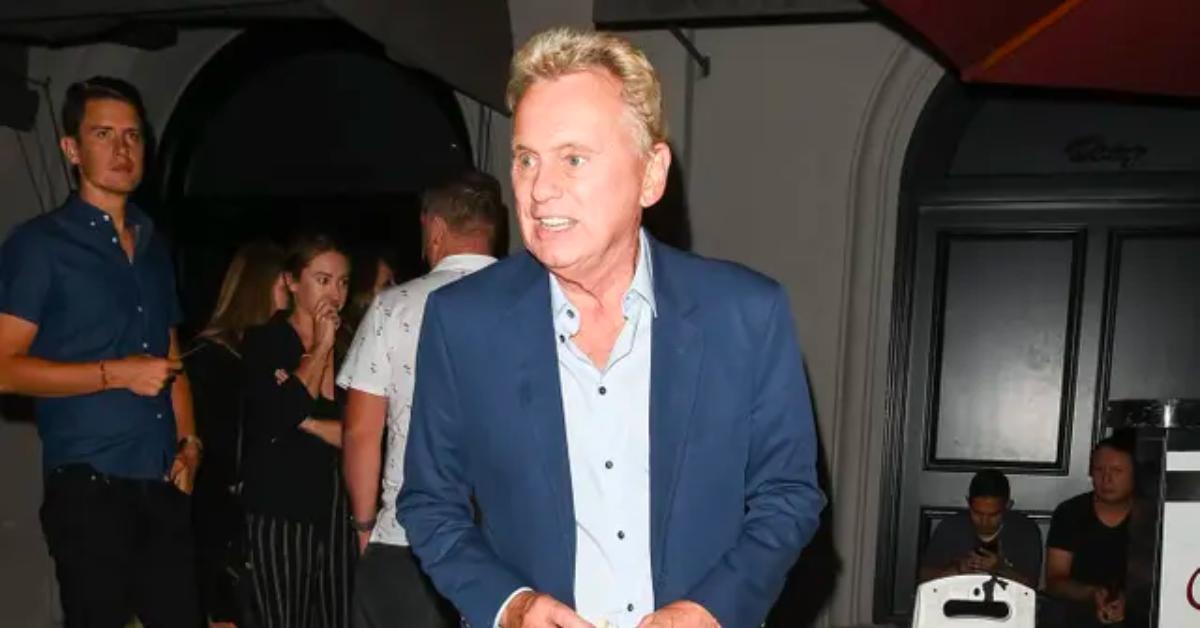 Pat Sajak was intensely startled during the Wednesday night, September 13, episode of Wheel of Fortune.
The jump scare occurred after contestant Laryn Nelson, an Atlanta elementary school principal, failed to solve the final puzzle, causing the game show host to reveal the pricey prize she would have won if she guessed correctly.
Article continues below advertisement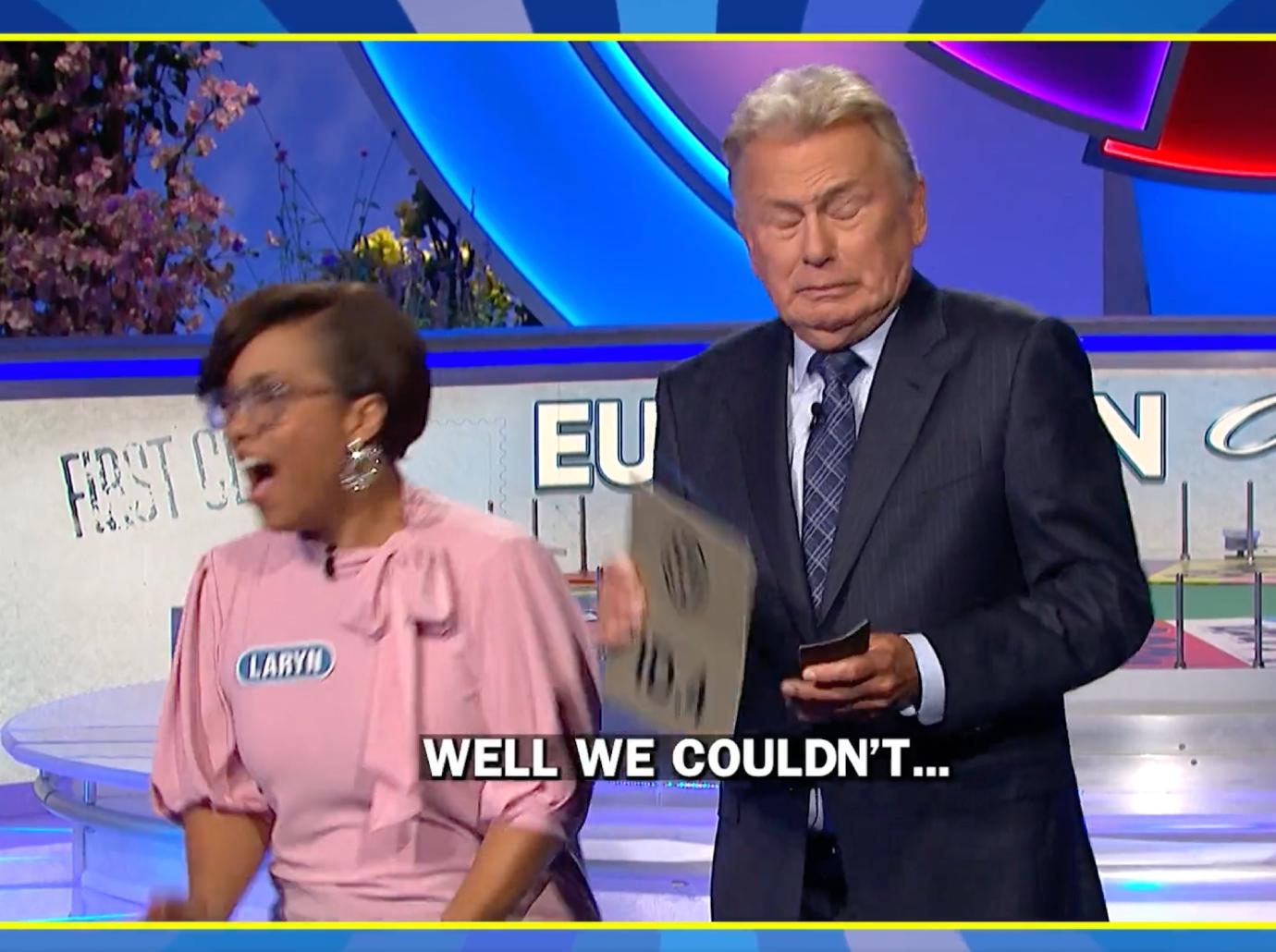 A clip of the interaction was shared to Wheel of Fortune's Twitter (recently renamed X) account, with the video showcasing Nelson attempting to figure out the puzzle's phrase within the 10 seconds remaining on the clock.
Nelson rambled off a series of guesses, one being "pitching my goals," though she couldn't find the correct answer before the buzzer sounded, signaling she had been defeated.
Article continues below advertisement
The letter board then revealed the right response, which was "obtaining my goals," to which the contestant quipped: "Oh, my goodness. All right. All right. That's okay. I'm going to do that one day, though, obtaining my goals."
Nelson's witty comeback prompted Sajak to joke, "there's really no need for a host on this show. Just let them do it."
Article continues below advertisement
Never miss a story — sign up for the OK! newsletter to stay up-to-date on the best of what OK! has to offer. It's gossip too good to wait for!
Sajak proceeded to open the prize card, revealing the Atlanta principal would have scored a new Volkswagen car — though she did still earn $24,250 in winnings.
In disbelief by the prize she lost, Nelson screamed so loud that Sajak accidentally threw the card in the air, as he jumped back in shock of the loud noise he didn't see coming.
Article continues below advertisement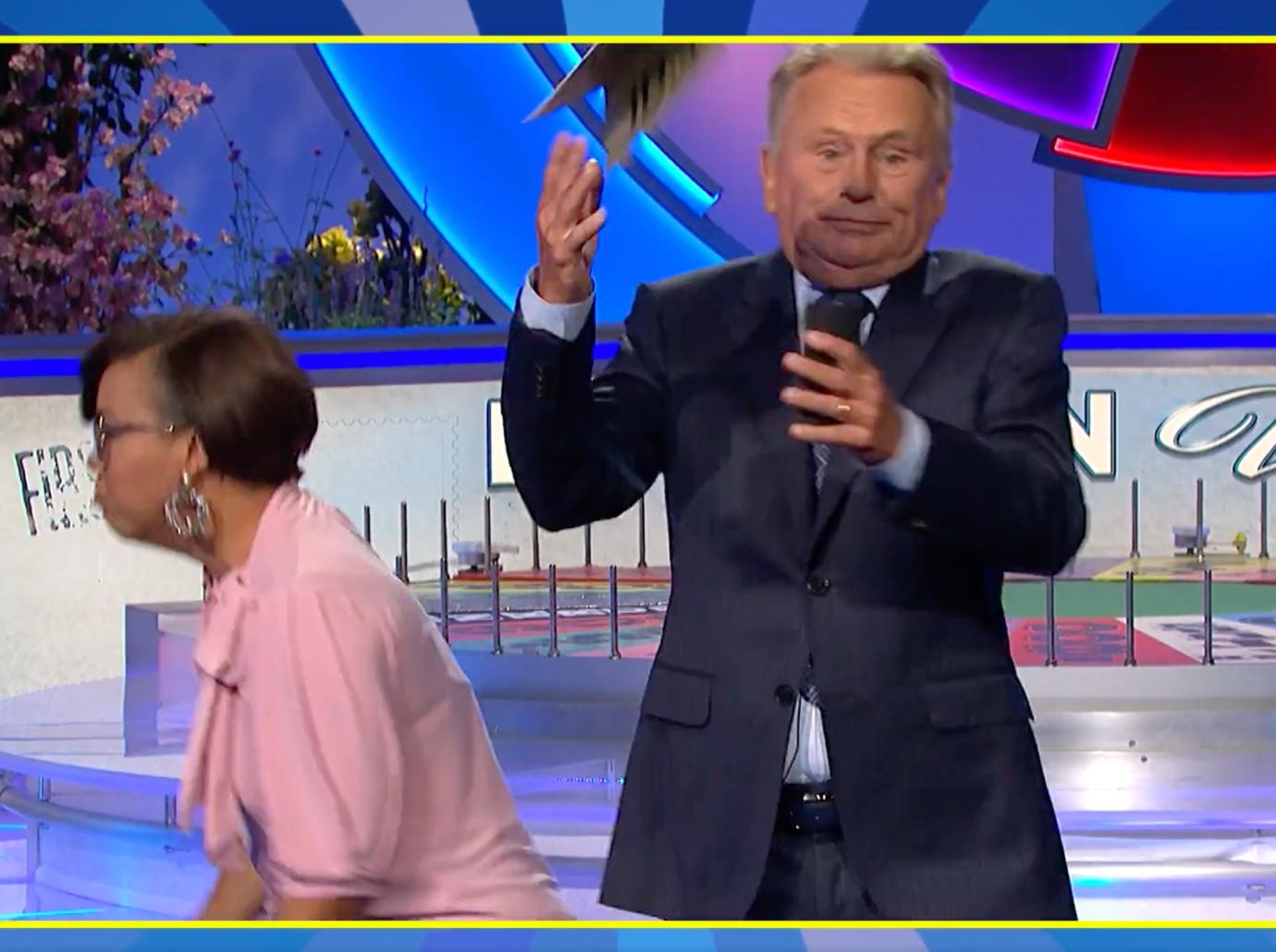 The contestant apologized for startling the game show host, to which Sajak replied: "It's all right. I'll be fine."
While many social media users reacted to the hilarious jump scare, others couldn't seem to get past the error Wheel of Fortune seemingly made within the winning phrase.
Article continues below advertisement
"I think WOF made a common grammatical mistake. Attaining My Goals, means to achieve them. Obtaining My Goals, means receiving them. Did they really mean obtaining? I doubt it! I would have asked Pat to define the meaning. I'll bet he'd said, achieving or reaching!" one user explained, as another added, "with all due respect to your show (and I have a lot), 'obtaining my goals' is really lame. She had every right to say 'alright' sarcastically."
"Obtaining my goals?? Attaining my goals would be the proper phrase. What a horrible prize puzzle," a third person criticized, as a fourth snubbed, "ATTAINING my goals, not OBTAINING! That was just wrong. She needs to be brought back to spin again."