PHOTOS
What A Hunk! 5 Times Channing Tatum Made Our Jaws Drop With Sexy Snaps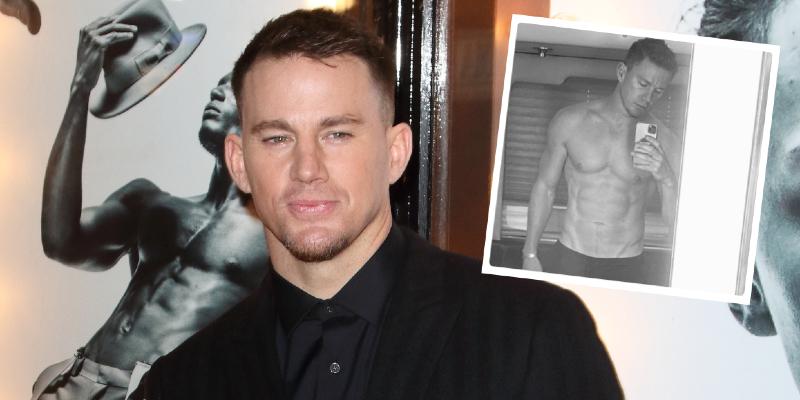 Article continues below advertisement
Tatum, 40, revealed that bop cost $60,000 for the film to use. "That's a lot of money and we're an independent film. When we made that call and it got cleared, it was such a relief," he told GQ U.K. in July 2012. "Because of our budget we thought we couldn't have big epic music but as a producer, I was freaking out. If you go to a male strip club, they play big, epic music!"
In order to get in shape for the flick, Tatum revealed what motivated him to look good on camera. "I want to be the best athlete I can possibly be," he shared. "If I can out-perform some of the better athletes then I'm happy. When I look at the NFL or the NBA, these guys look how I want to look — it's useable, functional muscle. I don't work out because puts on best meathead voice 'I want to get my chest bigger! I want to get huge arms.'"
Article continues below advertisement
Scroll through the gallery below to see Tatum's sexiest snaps of all time.
Article continues below advertisement
The Alabama native said he is ready for Magic Mike 3. "When I'm done filming this movie!! … I'm ready! Let's get it on. Magic Mike live is on. Put me in. Hahah," he wrote.
"I lost a game of Jenga to Jessica Cornish," he said, referring to his ex Jessie J. "The loser (me) had to post a picture the other person (Jessica Cornish) picked ... Smh and fml ... I'm never playing Jenga with her ever again," he captioned a snapshot of himself naked in the shower.
Article continues below advertisement
"I ended up accidentally locking myself in my 7-year old daughter's room," he captioned a photo of himself in a unicorn outfit. "And I ended up finding my inner child. So this is what I created for my little girl," referring to his upcoming children's book, The One and Only Sparkella.
Tatum and did a shirtless workout. Looking good, guys!
What's sexier than a man who loves his mother? Nothing! "She has put up with a lot over the years. Wow. Don't how we got here mama," he gushed. "But I know it's cause of you. I be lovin' you."