PHOTOS
Inside Demi Lovato and Max Ehrich's Sudden Split — Everything We Know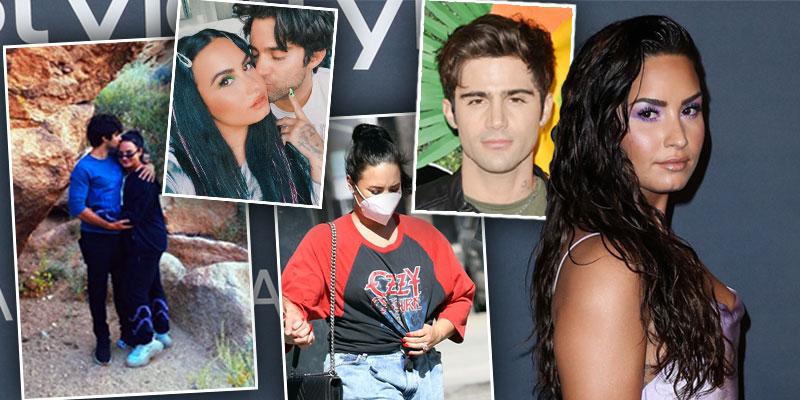 After rumors began swirling that Demi Lovato and fiancé Max Ehrich were struggling to make their relationship work, the couple decided to call it quits just two months after the actor proposed to the songstress.
"It was a tough decision, but Demi and Max have decided to go their separate ways to focus on their respective careers," an insider dished to PEOPLE. "They have respect and love for one another and will always cherish this time they spent together." The source explained the duo was "basically together 24/7 for months" and "lived in a bubble with zero stress, and everything was just fun. Now they are both working and are on separate coasts."
Article continues below advertisement
Article continues below advertisement
The 28-year-old and the Under the Dome actor's short-lived romance began earlier this year when they were introduced through mutual friends. After the duo decided to quarantine together at the Camp Rock star's L.A. home, their relationship quickly escalated.
"The quarantine has been really great for Demi, and she and Max have gotten so close," a source told Us Weekly at the time, adding that Ehrich is "a really nice guy and they are happy together."
THERE & BACK: CELEBRITIES WHO SURVIVED A DRUG OVERDOSE
On July 22, Ehrich popped the question to the five-time People's Choice Award winner on a beach in Malibu, California with a jaw-dropping 8-carat diamond ring. "@maxehrich – I knew I loved you the moment I met you," the Grammy nominee wrote via Instagram alongside photos of the actor's proposal. "It was something I can't describe to anyone who hasn't experienced it firsthand but luckily you did too. I've never felt so unconditionally loved by someone in my life (other than my parents) flaws and all. You never pressure me to be anything other than myself. And you make me want to be the best version of myself. I'm honored to accept your hand in marriage. I love you more than a caption could express but I'm ecstatic to start a family and life with you. I love you forever my baby. My partner. Here's to our future!!!!"
Article continues below advertisement
So what went wrong? According to Us Weekly, Ehrich seemed like an opportunist. "In the beginning, Max was super careful about self-promotion," a source told the outlet, "but once they got engaged, he really hit the gas pedal and wanted to make the most out of his career opportunities. ... Demi has been seeing how much Max's fame increased since being with her and it left a bad taste in her mouth."
Article continues below advertisement
"Demi and Max have been in a bad place for a few weeks. Her family and friends thinks he is trouble, using her to get more famous. There have been lots of red flags that Demi chose to not see, but finally, the people that really care for her for all the right reasons couldn't remain silent anymore," OK! learned. "First, she gets her heartbroken by model Austin Wilson, then a few months later she thinks she has met the man she is going marry and live happily ever, and now that has ended too. She blames herself and feels it was her fault. People around her are keeping a close eye on her. Demi is devastated and humiliated. She is in bad shape."
Scroll through the photos below for more info on the former lovers!
Article continues below advertisement
While Lovato previously explained in her Instagram caption on July 24 that "I feel unconditionally loved and accepted by you in a way that I've never felt before," her friends were able to come up with a few words to describe her former beau: not the one.
A source told E! that Lovato's pals had their doubts about the 29-year-old during their heated romance but that the singer was "head over heels for Max."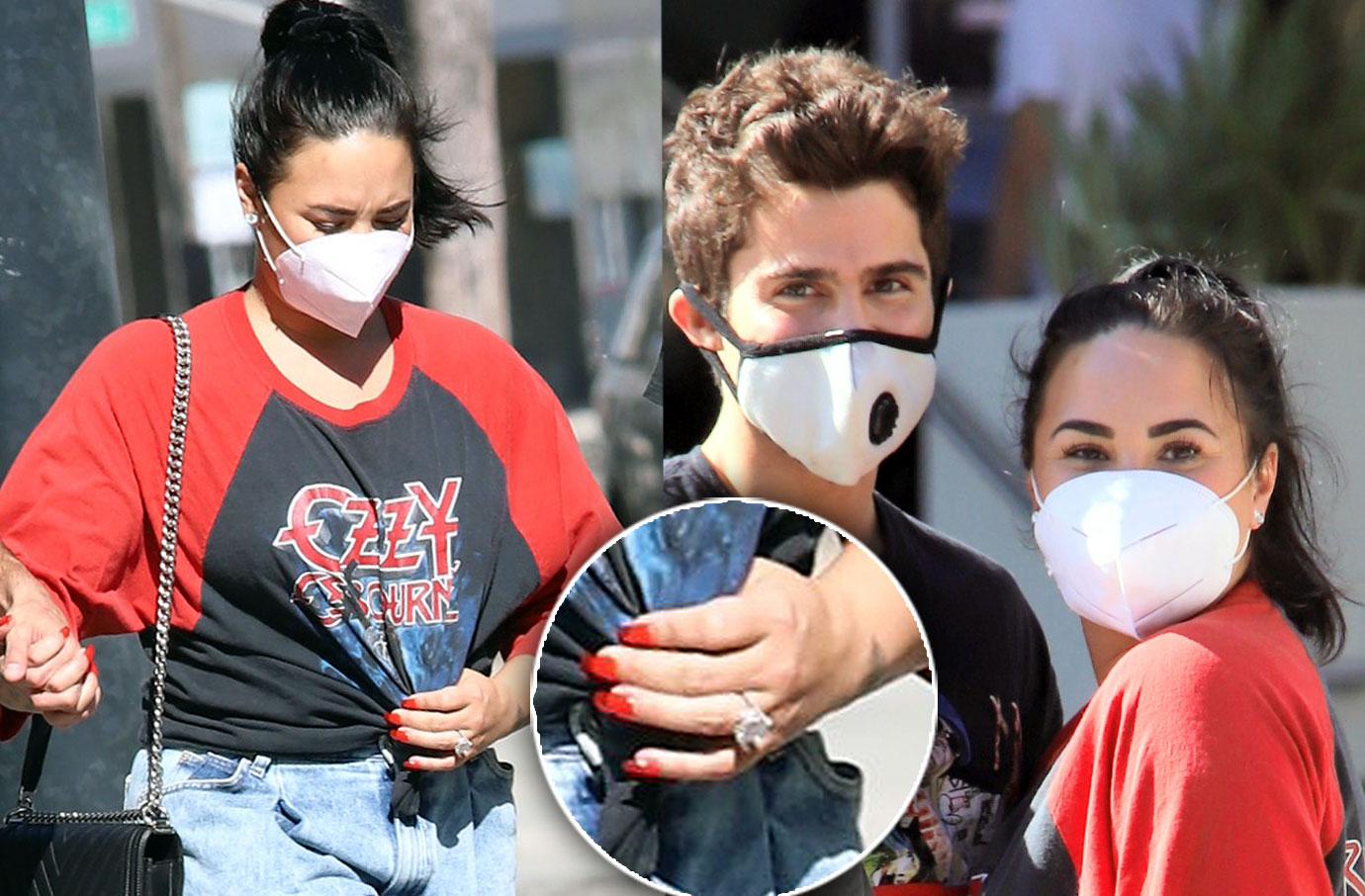 After four months of dating in quarantine, the actor got down on one knee to propose to the pop star. Lovato rocked her ginormous emerald cut diamond ring on July 27, two months prior to the couple's split.
Article continues below advertisement
Lovato's last post with her former fiancé was a selfie on August 29. She captioned the snap, "making magic with bae," and Ehrich commented: "love you" and "you are magic baby," followed by a pink heart and diamond ring emoji.
The former power couple confirmed their romance in May by appearing in Justin Bieber and Ariana Grande's 'Stuck With U' music video, which featured the pair slow dancing together. Lovato frequently posted the actor on her social media, expressing her love and gratitude. She posted her "favorite pic" of the two on July 4 looking extremely loved up. "Thank you for making me the happiest," she wrote. "I love yew soooo much @maxehrich."
Since their split, Lovato posted a photo of herself in a pink floor-length dress to promote the online therapy site Talkspace, explaining she is "so excited" to be working with the mental-health platform. She also posted a video of herself in the mirror on her Instagram Story, wearing a shirt that read, "Dogs over people."
As for single Ehrich, he posted a photo that says "Jesus loves you." He also recently shared a video of himself getting a haircut with a romantic song playing in the background. He captioned the Instagram video, "fight4u."