NEWS
Coming Clean: Dax Shepard Admits He Relapsed, Details Battle With Pill Addiction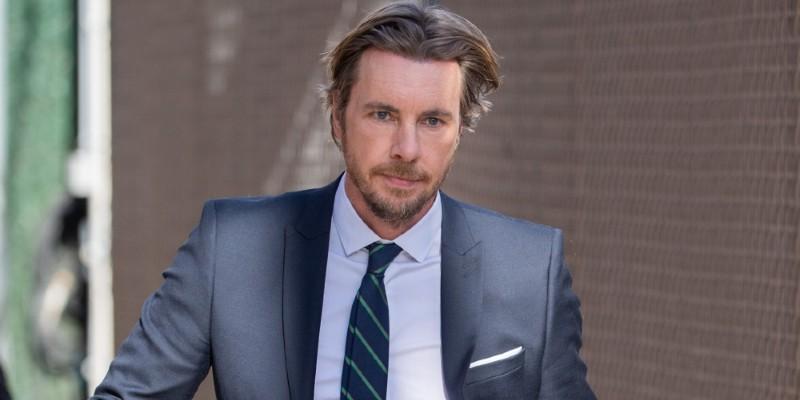 Actor Dax Shepard is getting candid about his battle with addiction. In an extremely personal episode of his podcast "Armchair Expert," the Parenthood alum said his issues with prescription pain medicine started back up again after recently injuring his hand and shoulder.
"I go ride a lot," he explained about his love of motorcycles. "After I ride sometimes on the track, I feel I'm entitled to take two Vicodin at the end of the day because I am in pain. That again doesn't feel that crazy."
Article continues below advertisement
Article continues below advertisement
Shepard recently came clean to his wife, Kristen Bell, about what was going on. In the podcast episode, recorded on Monday, September 21, the actor announced he was seven days sober.
"Happy Friday Armcherries!," a post from the podcast's official Instagram account read. "This is miniature mouse writing! We have an extra episode today. It's a highly personal and extremely brave update from @daxshepard to you."
The Employee of the Month star explained that he went to several AA meetings following his confession to his wife and friends. On September 1, his family celebrated his 16th year sober (Shepard previously struggled with alcohol and cocaine addiction). However, the actor confessed he was actually high on pills at a meeting where he received praise for the major 16-year milestone. "It was the worst hour of my life," he said on his podcast.
Article continues below advertisement
"He was an addict for many, many years and he pulled himself out of it, and he's been sober for 11, 12 years now," she said. "And he knows many times he's messed up and how many times he's been really close to losing everything.
A NIFTY NINE: THE 9 BEST PODCASTS HOSTED BY CELEBRITIES
"I always think, if I'm on my deathbed, what am I gonna be thinking about?" she told the outlet. "And it won't be some random movie I participated in, or some TV show. It will be my family."
Shepard and Bell met in 2007, and tied the knot in 2013. The loving couple share two beautiful daughters together: Lincoln, 7, and Delta, 5.