NEWS
130+ Secret Service Officers Infected With COVID-19 Due To Trump's Campaign Travels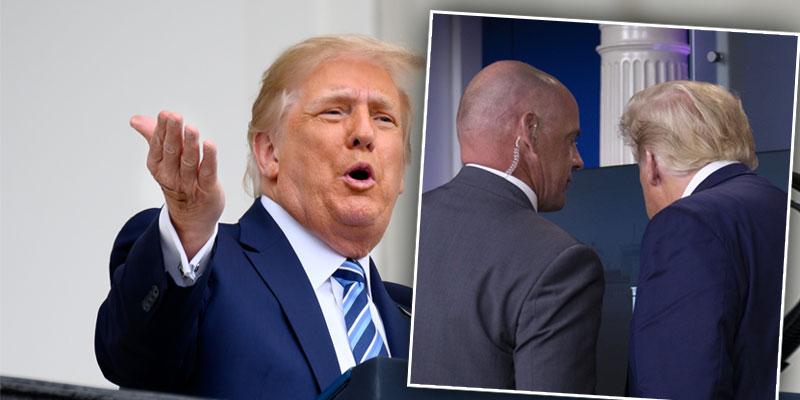 Do you think Donald Trump will wear a mask now? More than 130 Secret Service officers who have traveled with the 74-year-old recently on the campaign trail have been ordered to isolate or quarantine after testing positive for the novel coronavirus, OK! can confirm.
So, how exactly did members of the security team contract the disease? It's believed that after Trump attended his campaign rallies right before the November 3 election in certain hot spots, including Wisconsin, Michigan and Pennsylvania, many of his staff got sick.
Article continues below advertisement
Article continues below advertisement
Not only is the virus wreaking havoc on Trump's security team, but it's also affected his allies and some White House officials.
On Wednesday, November 11, Trump's campaign advisor Corey Lewandowski tested positive for COVID-19 but said he is feeling "fine" and "great." Trump campaign advisor David Bossie also announced that he contracted the virus, in addition to White House chief of staff Mark Meadows, Housing and Urban Development secretary Ben Carson, White House political director Brian Jack and former Trump aide Healy Baumgardner.