NEWS
Inside B-Day Card Chris Watts Sent To Nichol: 'Big Things' Will Happen This Year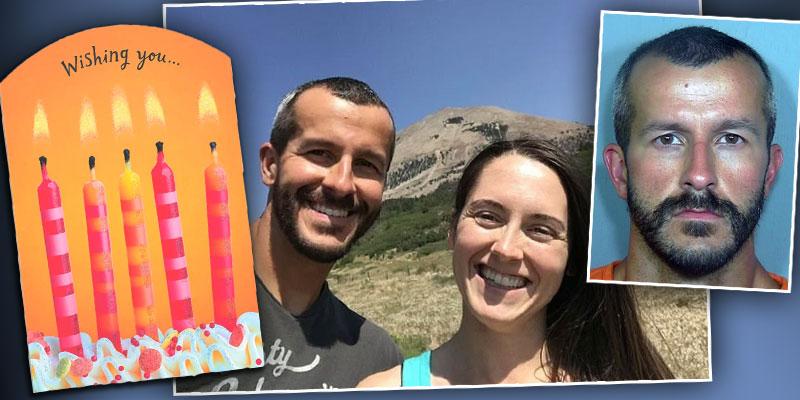 Chris Watts sent his mistress, Nichol Kessinger, several intense love letters — just a few weeks before he killed his wife, Shanann Watts, who was pregnant at the time, and their two daughters, Bella, 4, and Celeste, 3. Watts even hinted that 2018 would be a special year for him and Kessinger, and what the year it was.
In one note obtained by OK!, which was for Kessinger's birthday, the 35-year-old wrote, "Your energy is so insane. You heat me up, you make me melt and then you cool me down like rain. Big things will happen this year!"
Article continues below advertisement
"Dreams will come true," he added. "That smile (that stare), that laugh (that giggle) gets me every time!! You are truly an amazing, inspirational and electric woman that takes my breath away every time I see you! You are wonderful! Don't EVER stop being you!!! Happy birthday!!!"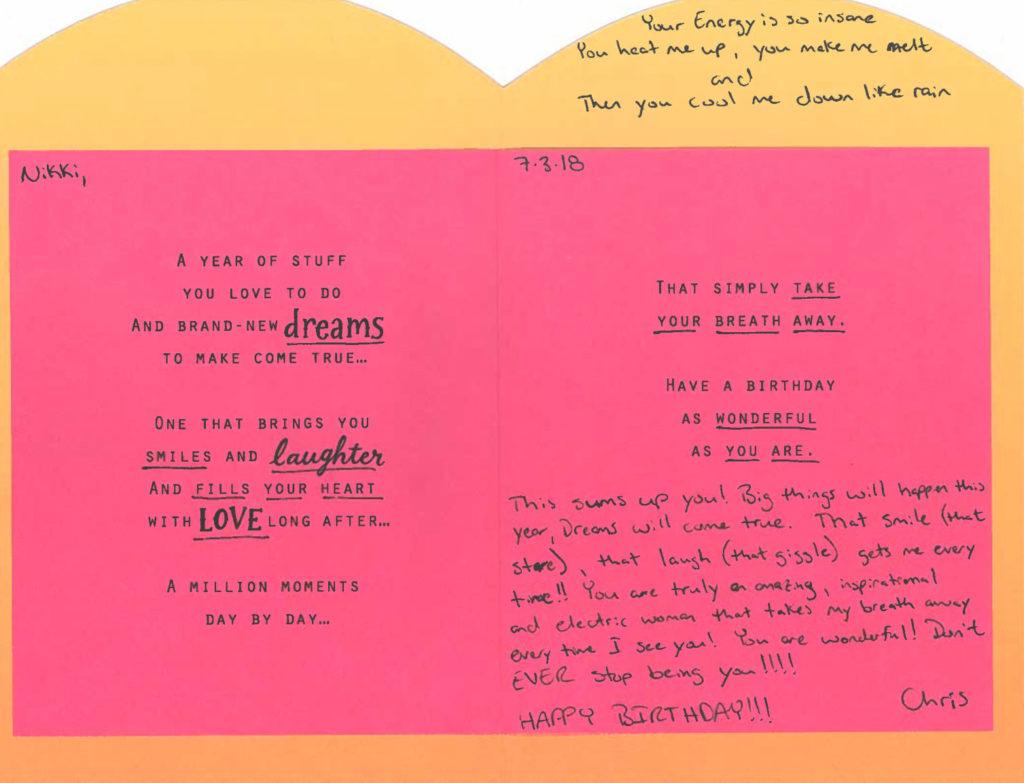 "'When I'm around you I can feel peace in the atmosphere,'" he wrote. "'You keep my engine roaring when you're pushing on the pedal.'
"'You bring me right back down to earth,'" he added.
In another steamy note, Watts couldn't help but gush over Kessinger's qualities. "Wow, where do I even start? The first day I saw you, you took my breath away," he stated. "The first day I had the guts to talk to you, I got lost in those stunning green eyes. The first day we hung out in the park together, I knew I was addicted.
Article continues below advertisement
CLOSE CALLS: THESE STARS CHEATED DEATH — OK! LOOKS BACK AT THEIR EPIC TALES OF SURVIVAL
"The first time we kissed, I knew I had met the most amazing, unique and electric woman EVER!!" he continued. "We have a lot of FIRSTS together Nikki. And I want to keep having them with you!! 'All night 'till the sun comes back … I wanna love … wanna love … wanna love you like that.' Love, Chris."
The pair first met while they both were working for Anadarko Petroleum — he was an operator, while she worked in the environmental department — in June 2018 and started seeing each other shortly afterward.
When Watts and Kessinger started dating, Watts "did not have a wedding ring on his finger" and he "never mentioned he was in a relationship and did not initially mention his children," documents obtained by OK! reveal.
On August 13, 2018 — the day he killed his family — Watts "FaceTimed" with Kessinger and explained that he was "cleaning his home." However, Kessinger didn't think anything was off since Watts "always" made sure things were tidy.
Article continues below advertisement
"It wasn't fair to his family for him to have an affair, it wasn't fair to me to have him lie to me and make me think that everything is going according to plan. And still to this day, I don't even know what's a lie and what's not," she added. "I don't even know if they were like filing for divorce. I don't know if they were putting the house up. I don't even know. I don't even know anymore what is real and what is not."