NEWS
'He Lost Me At Hello': '60 Minutes' Producer Calls Out 'Entitled' CNN Star Chris Cuomo In New Memoir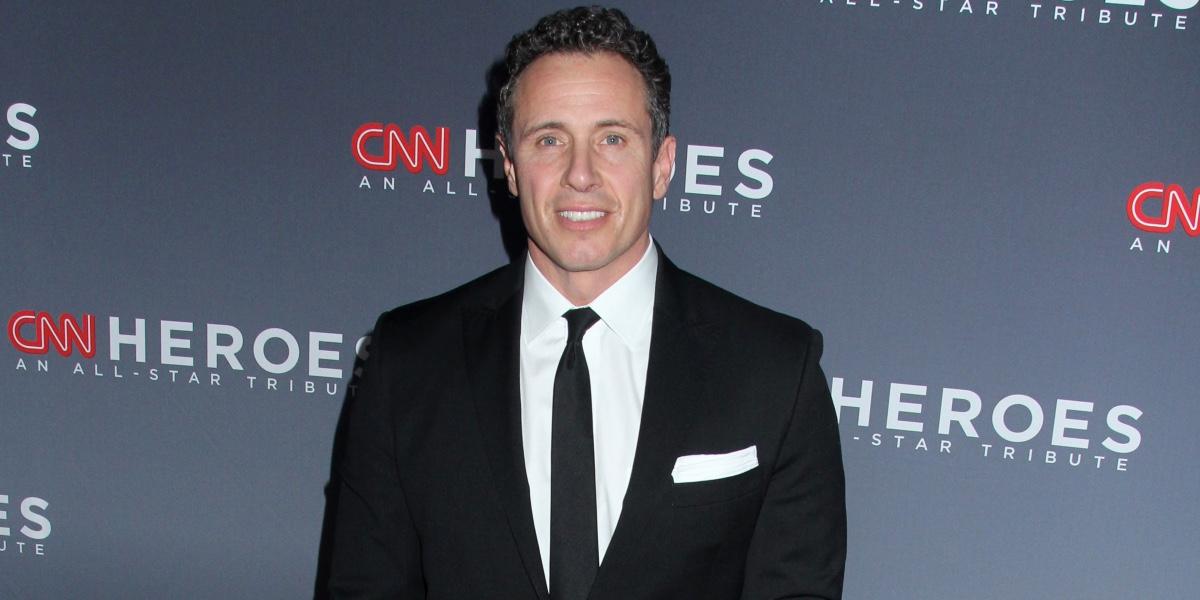 Ever wonder what some of your favorite TV journalists are like when the cameras aren't rolling?
In Ira Rosen's upcoming explosive book, Ticking Clock: Behind the Scenes at 60 Minutes, the Emmy Award-winning producer isn't holding back when it comes to reporting on the bad behavior of some heavy hitters in the industry.
Article continues below advertisement
One big name Rosen is calling out is Chris Cuomo, whose father once served as Governor of New York and who now hosts Cuomo Prime Time on CNN. The author reportedly found the former 20/20 co-anchor "entitled" and displaying "caustic arrogance."
"His brother [now Gov. Andrew Cuomo] nicknamed Chris 'Mansion Boy' because Chris spent his teen years at the governor's Albany mansion" during their father's administration, Rosen writes. 
MEGHAN MCCAIN'S 'THE VIEW' COHOSTS ARE REPORTEDLY NOT SPEAKING TO HER 
In 2003, Rosen was asked to mentor Cuomo in investigative journalism, and he "reluctantly agreed." 
"Cuomo greeted me with, 'I understand that you are my new b**ch,'" Rosen recalled. "He lost me at hello. That son of a b**ch Cuomo, I thought, he is definitely going to go far in this business."
Article continues below advertisement
This isn't the first time Cuomo's behavior has come into question. In the summer of 2019, Cuomo reportedly threatened to throw a heckler down a flight of stairs at a bar in Shelter Island, N.Y., and chastised him with profanity-laced insults after the man called him Fredo, in reference to the fictional character from The Godfather. 
According to a video that spread across social media, the 50-year-old told the man that the use of the name "Fredo" was tantamount to "the n-word" for Italian-Americans, which caused debate on Twitter about the assertion. 
Cuomo addressed the incident publicly, tweeting his appreciation to his supporters but acknowledging that he "should be better than what [he] oppose[s]."
Article continues below advertisement
Sawyer was extremely competitive with Walters, he stresses. Rosen claims that Sawyer would be all smiles when she ran into Walters in ABC's hallways, poking fun at the rumors that the two were at each other's throats — and dropping the act the moment Walters walked away. 
The author's most explosive claim is an exchange that took place between him and Sawyer one time when they were in an elevator together. "Diane looked at me and said, 'I hate that woman. Don't believe a word she says. She knifes me any chance she gets,'" Rosen writes. "She had the look of someone who wanted vengeance." 
Rosen also recalled witnessing an apparent meltdown from journalist Mike Wallace shortly after getting hired on 60 Minutes in 1980. The then 26-year-old producer was on assignment to investigate union violence in Los Angeles, but while Wallace was on his way to L.A., a source Rosen had talked into being interviewed bailed.  
"Mike went crazy," Rosen recalls, adding that senior producer Allan Maraynes was the one to break the bad news to Wallace. "Wallace cursed Allan, told him that he was a failure as a producer and that he would be demoted as soon as we returned to New York. It was the most astonishing verbal abuse I had ever witnessed."