Newly Out 'Bachelor' Colton Underwood Spotted Cozying Up To 'Pose' Star Johnny Sibilly On Vacation In Mexico
Reality TV hottie Colton Underwood recently revealed he was stepping into the world of online dating — with the help of his nana — but new pictures show he might have already found a new beau… Pose alum Johnny Sibilly.
Article continues below advertisement
The former Bachelor and Sibilly jetted off to Mexico with a group of friends. Staying at the fabulous Four Seasons Resort, the duo posted snaps of them sipping margaritas in the pool, lounging by the water and enjoying some chicken nuggets. Cause why not?
The hunky duo posted photos of each other on their respective Instagrams. "Brb. with some friends on the beach. @fspuntamita #fspuntamita," Underwood posted an adorable selfie of the group of pals, with him positioned peculiarly close to Sibilly on Thursday, June 24. The actor slyly commented, "SOAKED," on the post.
Article continues below advertisement
The Hacks star posted his own snap of the pals, with the Bachelor Nation alum's arm tightly around him, saying: "Turtle time & tequila with these babies," which prompted Underwood to reply, "Can you please pass me the chicken nuggets?"
Article continues below advertisement
Underwood publicly came out as gay in an intimate chat with GMA's Robin Roberts earlier this year, which OK! learned was prompted by fear after he was "getting blackmailed."
Article continues below advertisement
The 29-year-old former athlete revealed that last year, while living in Los Angeles, he secretly visited a spa — known for catering to gay men, most of them looking to hook up. Shortly after his spa day, he claimed he received an anonymous email from someone alleging to having possession of nude photos of the blonde hunk during his trip to the spa.
The unidentified sender threatened to "out" him in the press, so Underwood decided to beat him to the punch and publicly address his sexuality on his own terms.
Article continues below advertisement
Underwood has been enjoying his life as a newly out gay man. OK! recently chatted with Olympic skier Gus Kenworthy, who spilled he is helping the former pro football player make new gay friends.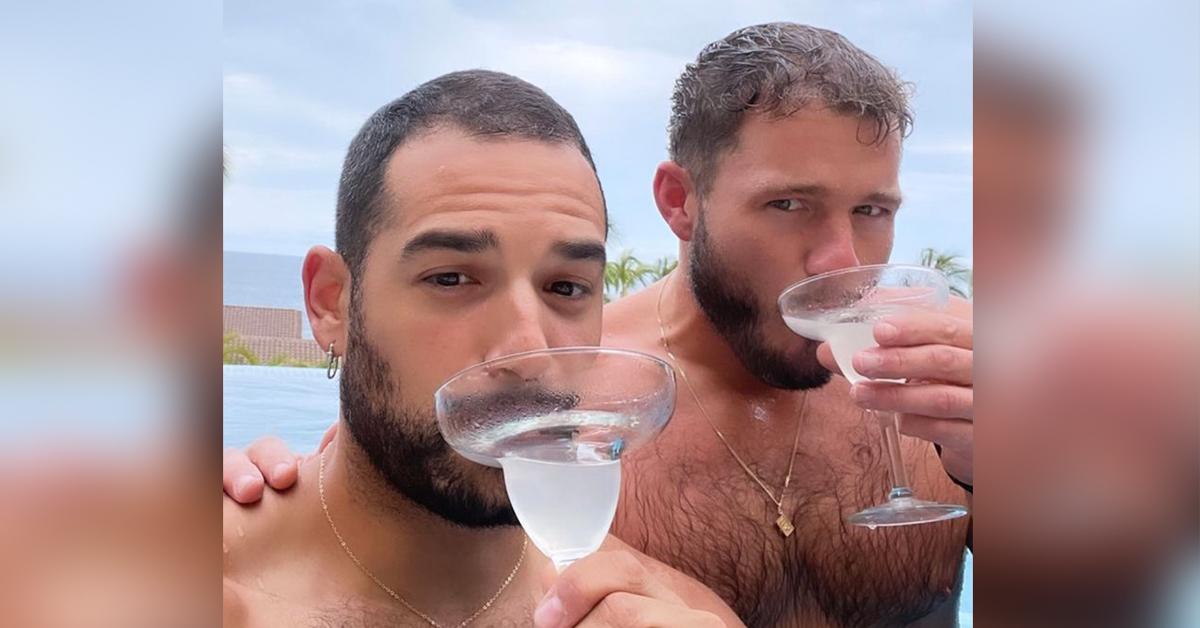 Article continues below advertisement
"Colton is a really sweet guy," the 29-year-old athlete dished. "I just wanted to try and help him make new friends, and my group of friends already had this trip to Provincetown planned. I extended an invite to him, and he came for a few days — and it was fun for him, I think, to get to be around other gay people. I think he made a lot of new friends. I think he enjoyed himself."
As OK! previously reported, the handsome duo will star in a multi-episode Netflix series that will focus on Underwood "living his life publicly as a gay man" with the help of Kenworthy as his mentor.