NEWS
Britney Spears Strangely Dances Without Pants After Documentary Reveals She Lives in 'Virtual Isolation': Watch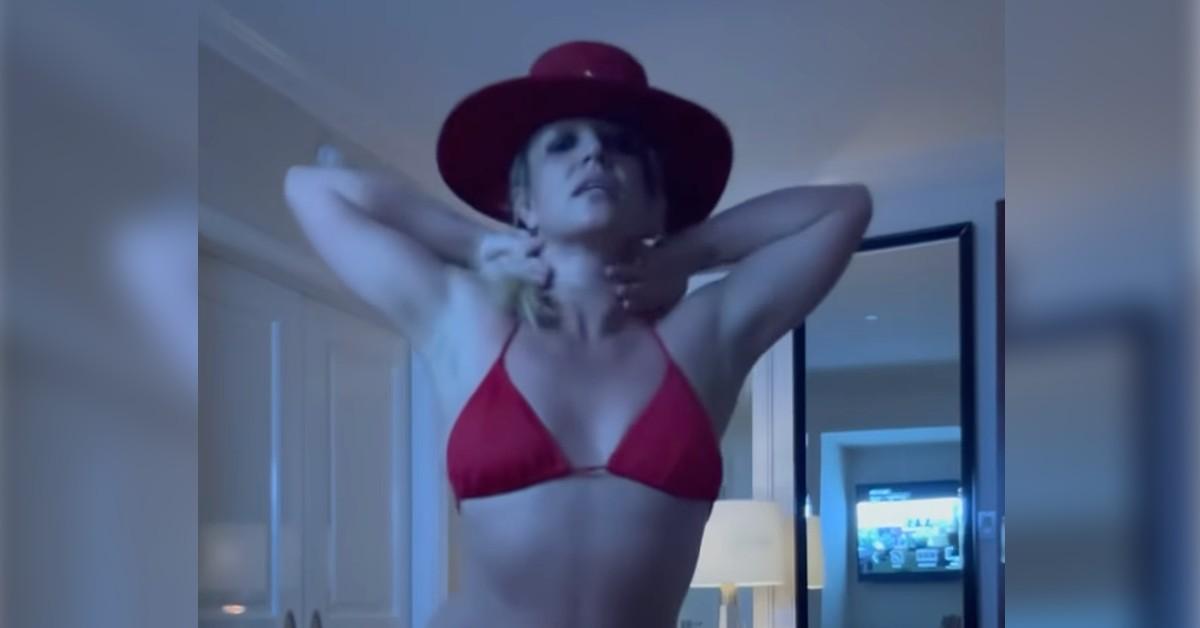 Britney Spears is back again with another bizarre dancing video.
On Tuesday, May 16, the Princess of Pop took to Instagram with a compilation of Spears strutting her stuff in front of the camera.
Article continues below advertisement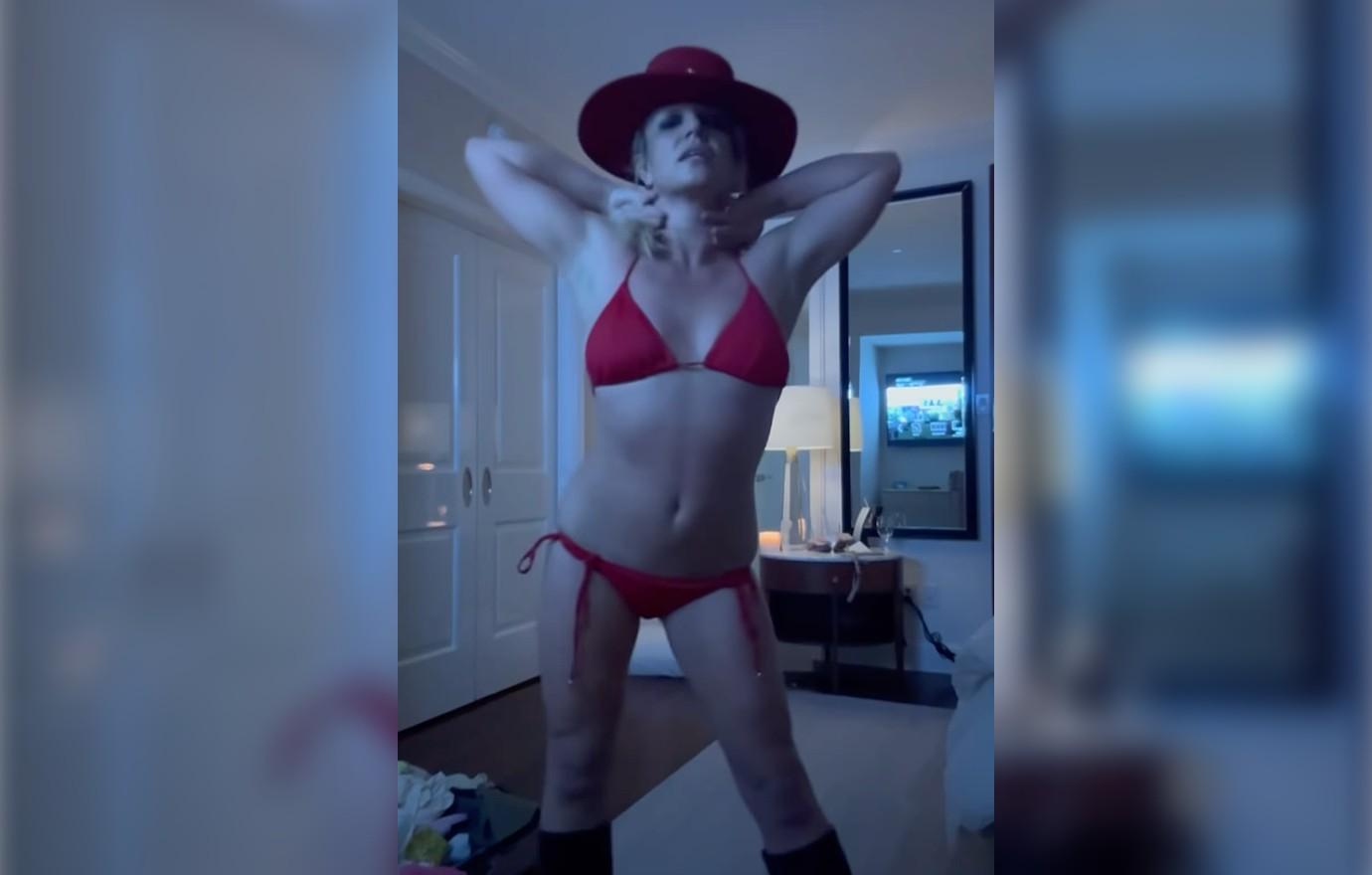 Spears didn't have much to say this time around, as she captioned the post with a few emojis — including an arrow, flowers and a purse — and let the video do the talking.
For the first half of the clip, the "Toxic" singer, 41, went western with a red cowboy hat and a matching red bikini.
Article continues below advertisement
Spears even completed her outfit with black knee high boots, despite seemingly having no intention in leaving her home.
In the second clip, the mom-of-two teased her lady parts, as she changed into pink bikini bottoms, which she pulled extremely low down her hips.
Article continues below advertisement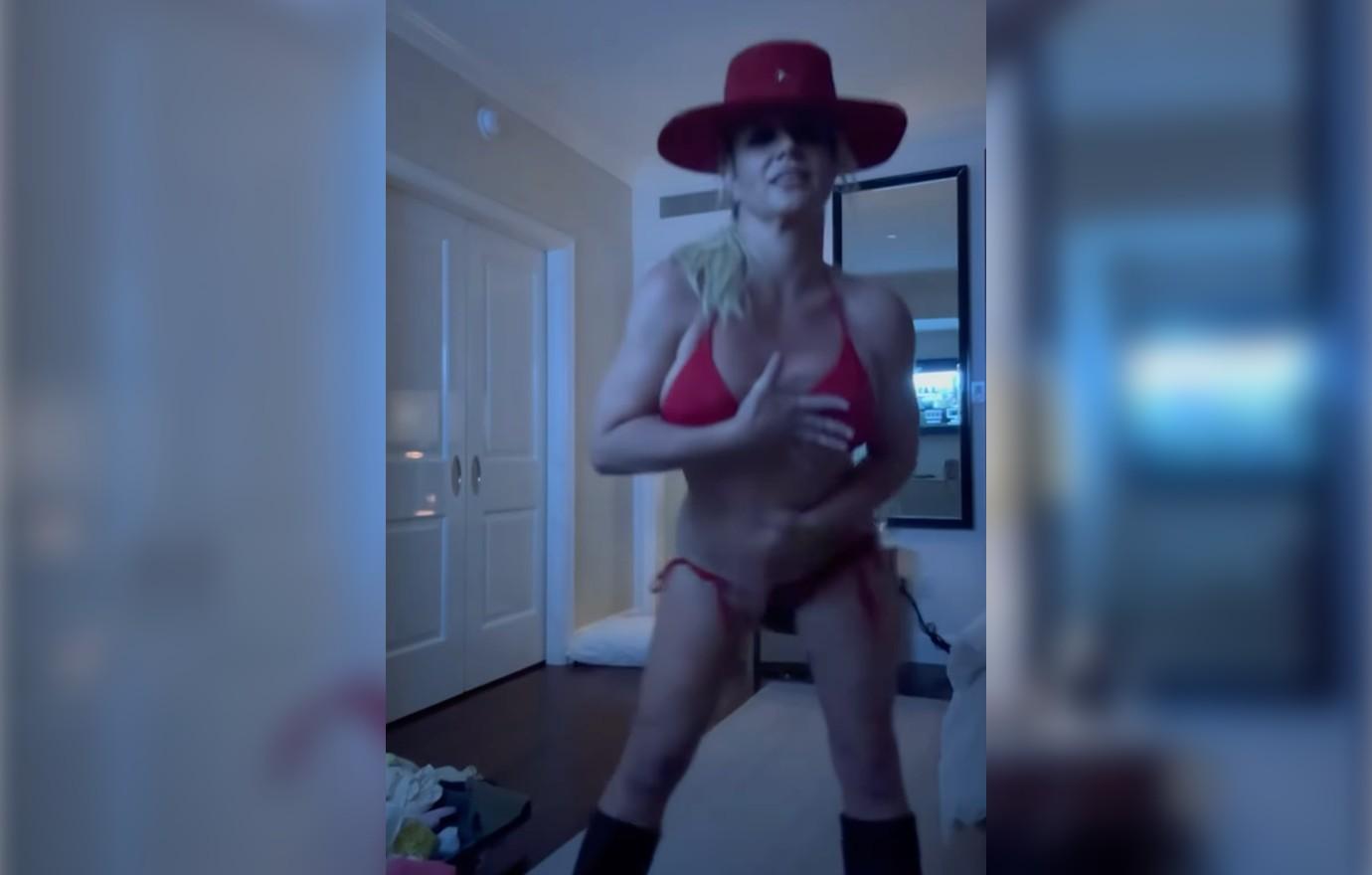 Spears paired a short sleeve pink turtleneck with the second swimsuit, but she kept the black boots on for both ensembles.
The "Circus" performer's weird dance moves come as fans grow even more worried for the pop icon after a TMZ documentary exposed the concerning lifestyle of Spears in the nearly two years since she was freed from her abusive 13-year conservatorship in November 2021.
Article continues below advertisement
Britney Spears: The Price of Freedom highlighted the celebrity's day-to-day routine and spoke to insiders about what is really going on behind closed doors.
"Britney lives in virtual isolation. Most of the time, she's at home by herself," TMZ executive producer Charles Latibeaudiere revealed during the documentary released Monday, May 15.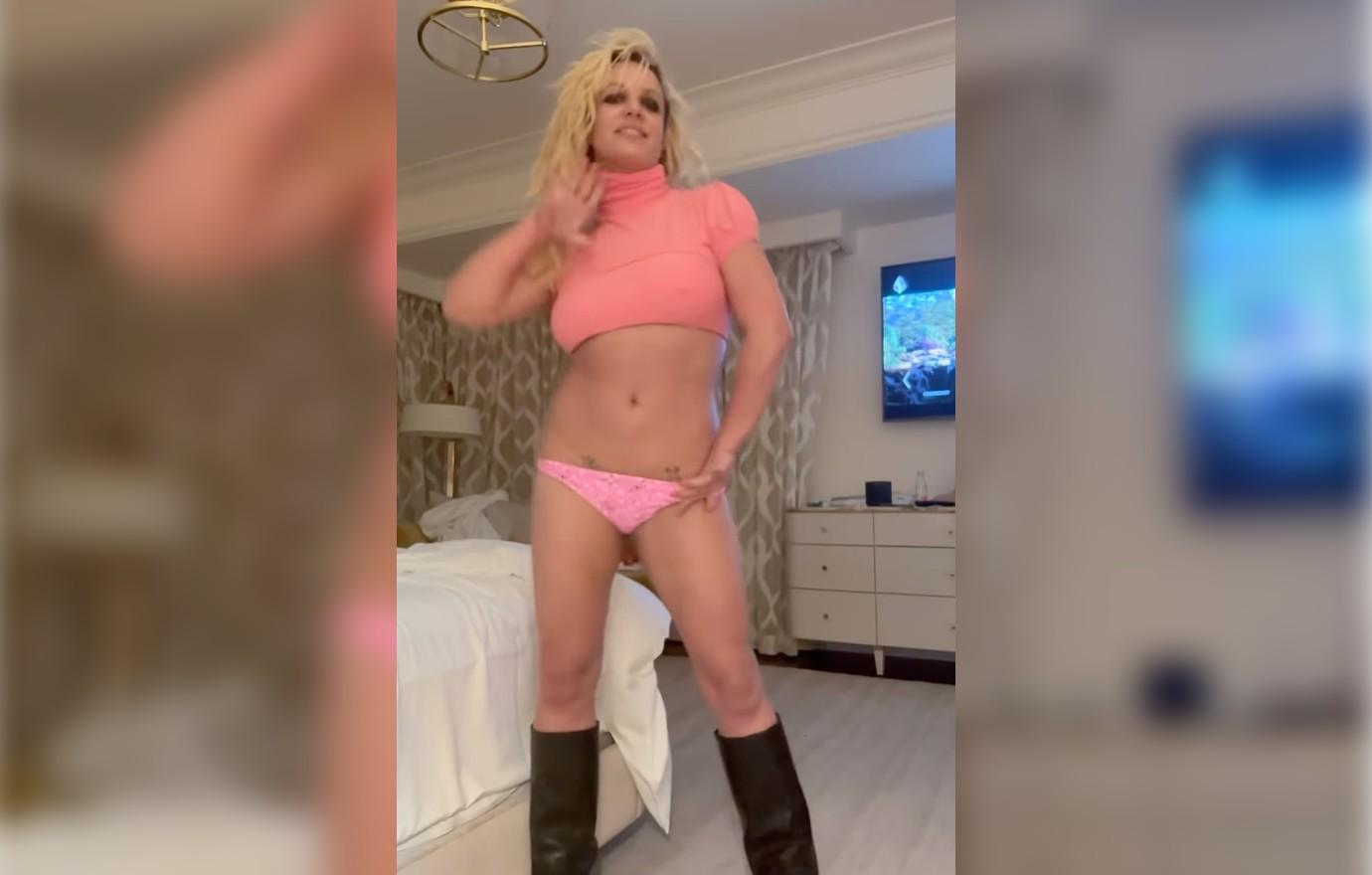 Article continues below advertisement
In the rare instance Spears does leave her home, she typically "drives aimlessly" around Los Angeles.
"Sometimes she'll drive to a quiet dirt path, park, and just kind of meditate," the outlet's news director Brad Appleton explained of her alleged patterns.
The documentary also drew attention toward Spears' health, as producers called her a "binge-sleeper," who sleeps for "three days" at a time and then "won't sleep at all for the next few."
When she's not sleeping — or dancing — Spears typically lounges by the pool, works out or relaxes with some reading, although she recently revealed her interest in interior design.