HEALTH
Can I Use CBD For Better Sleep?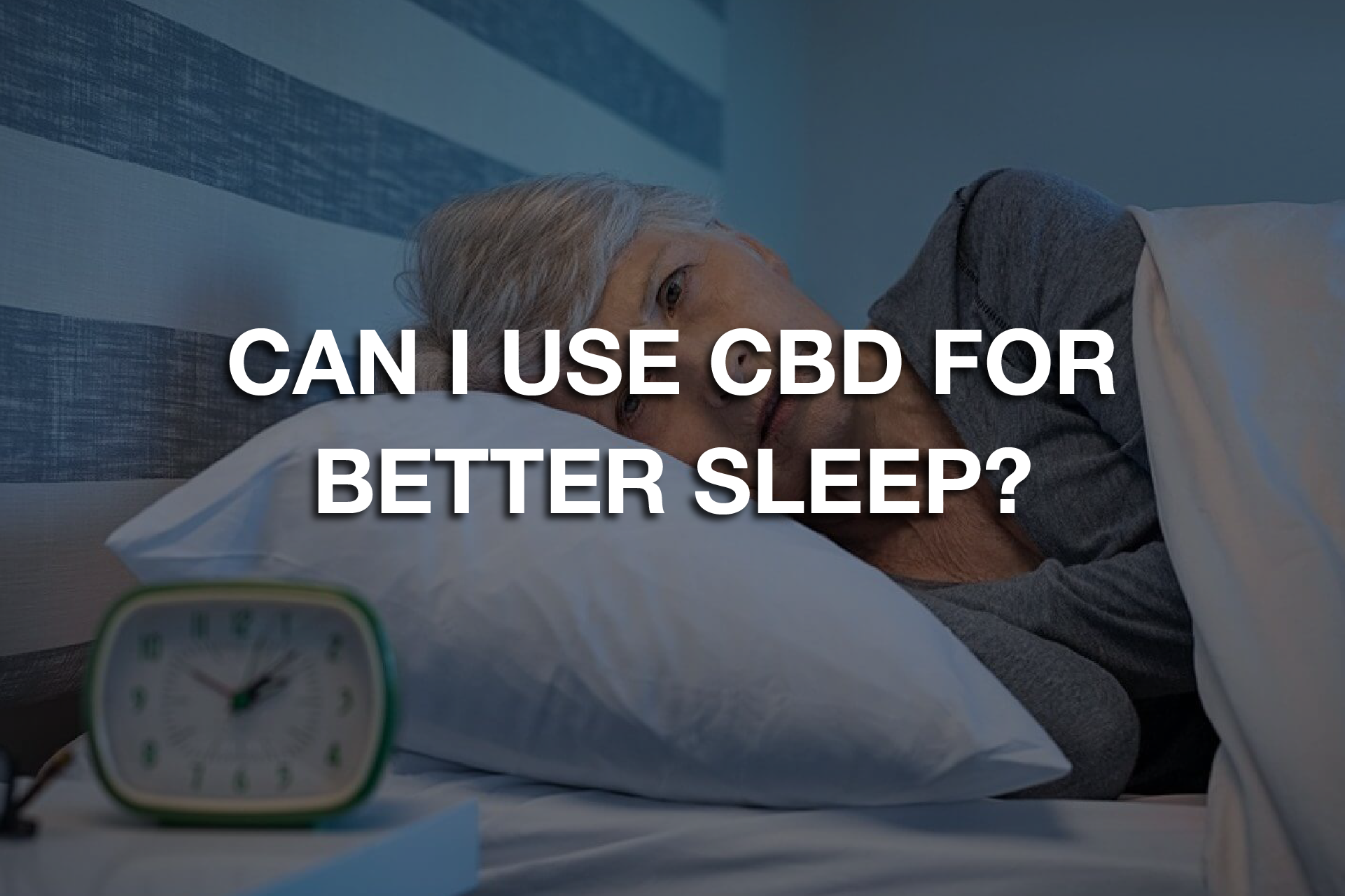 CBD has become a world-wide phenomenon garnering followers to seek its therapeutic benefits. CBD has been making its run on social media and news outlet, and not to mention the constant tweaks in the legislation that is ever going.
The reason for CBD to be the force to reckon that it has now become is due to the multitude of benefits that it boasts! From arthritis and PTSD to even as a supplement to chemotherapy for cancer treatment, CBD seems to have its fingers in many pies.
Article continues below advertisement
The CBDs benefits far exceed the CBDs side effects! The reason for you being here is for you to throw in your queries, of whether CBD helps with sleep. If so how should I go about it?
What Is CBD?
Well, it is the abbreviation for Cannabinoids. Cannabinoids are active compounds that you can find on extraction of cannabis plant. CBD is one of the thousand or so cannabinoids. Other cannabinoids include THC, Flavonoids and even terpenes among others.
Article continues below advertisement
I Just Want To Sleep, Not Be Intoxicated. Will This Get Me High?
Article continues below advertisement
How Does CBD Work On My Sleep?
The mechanism of how CBD works its magic is still somewhat hazy. Research has been in hot pursuit behind the truth. But, scientists have a fair idea of how it all comes together!
All mammals consist of a unique system called the endocannabinoid system (ECS). This system plays a key role in controlling and regulating a host of bodily functions. This includes sleep, resting, mood among many others. It is safe to say that this is a very important system!
The CBD works by interacting with the ECS. The ECS consist of many neuron receptors, and the CBD hooks onto two specific ones, namely CB1 and CB2 receptors. Interaction with them causes the production of serotonin, which is a feel good hormone. This lightens your mood and helps you relax.
The other effects of the interaction between CBD and ECS include muscle relaxation and curbing of pain. The end result is a less tensed you! Welcome in sound sleep!
Article continues below advertisement
What If It's Not Stress, But Pain And Other Ailments That's Causing Lack Of Sleep?
The lack of sleep can be attributed to not only an upcoming examination or the presentation you have to present the next day at work. It could be that you are suffering from chronic pain or inflammations from arthritis.
Well, if that's the case then, taking in CBD sometime before you hit the sack, allows for the analgesic properties of CBD to start acting. The anti-inflammatory properties help curb and control any undue inflammation that may occur too.
Article continues below advertisement
I Have PTSD, Can CBD Help Me?
Yes, it can. Not just Post traumatic stress disorder (PTSD) but conditions like Obsessive compulsive disorder (OCD) as well. If you are someone worrying from conditions like ADHD or another anxiety disorder, fret not. CBD has been shown to relax and calm the body. The result of which is a more pronounced deep sleep with longer REM cycles. You end up better rested and with a wider smile the next morning when the sun shines!
Article continues below advertisement
How Should I Take CBD?
You can take CBD in a variety of ways. If you are in a rush to get the CBD into your system, or want a quick deep sleep, then inhaling or vaping is the best practice you can follow. You can go for a broad, isolate or a full-spectrum.
But it is suggested you go for the full-spectrum kudos to its better-rounded health effects. If you want a slightly slower acting process, then better take the CBD extract sublingually, under the tongue. The effect slips in a brisk, steady fashion!
You can even try out edibles, such as infused chocolates and butter that you can use during cooking. Be sure to have this around 6 hours before your shut eye schedule. It gives the CBD, time to work into your system!
The Conclusion
If you are somebody who has been chugging down sleeping pills since time immemorial, I suggest you start placing your bets on CBD. The effects of CBD are ever growing and people are starting to shed the stigma commonly associated. Don't be left behind.
Consult your doctor, on the required dosage, and whether your existing medication will react with it. Once your physician gives you the thumbs up, then you're good to go!