NEWS
Who Are Demi Lovato's Friends Who Were There Immediately Before & After The Overdose? Meet Sirah, Matthew, Jordan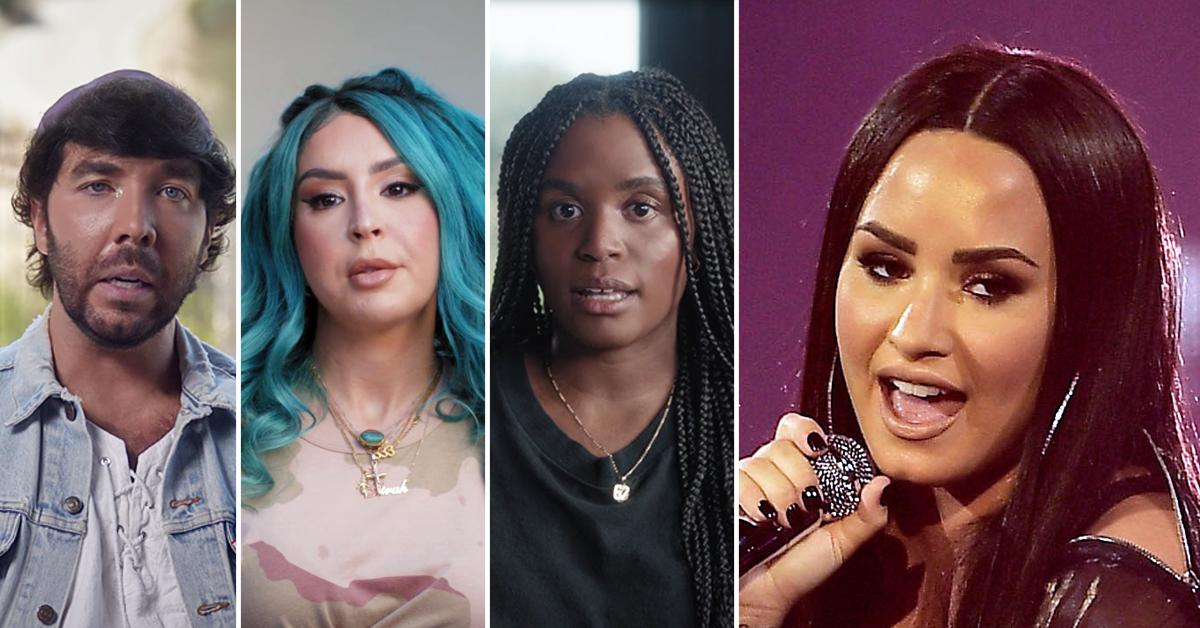 Talk about not holding back! Demi Lovato's highly anticipated documentary, Dancing With the Devil, is out now on YouTube, and the "Confident" singer bared almost everything (the final two episodes are yet to be released, but viewers can expect a lot more jaw-dropping admissions from the pop star). 
Article continues below advertisement
The four-part series begins by showing footage of a 2018 documentary that followed the superstar on her "Tell Me You Love Me" world tour. That doc was never released, however, due to her horrific overdose in July of that year.  
Article continues below advertisement
Lovato explained that she was hiding her true self from the camera. "I wasn't showing them what I was doing behind closed doors… anytime that you suppress a part of yourself, it's gonna like, overflow at some point. That's ultimately what happened to me, in a lot of areas of my life, and it was what led to my overdose, for sure," she recalled.  
Article continues below advertisement
In the new footage, the "Stone Cold" songstress and her inner posse — former sober companion Sara Elizabeth Mitchell, best friend Matthew Scott Montgomery and former assistant Jordan Jackson — share exactly what happened before and after her overdose.  
Article continues below advertisement
Although these three probably knew Lovato best, they had no idea how bad things were getting before that fateful night. "None of my friends knew what I was using. I kept it hidden from everyone," the Grammy nominee said. "That was one thing I was very good at — hiding the fact that I was addicted to crack and heroin." 
So who are Lovato's three close friends that were around her just before and after she overdosed on July 24, 2018? Scroll through below to get to know her squad. 
Article continues below advertisement
Sara Elizabeth Mitchell a.k.a. Sirah
Sara Mitchell, who goes by the name Sirah, had just landed in New York when she learned via a phone alert that her friend had overdosed. Since then, she has stuck by the "Sober" singer through the last two years of recovery.  
Sirah has nothing but gracious things to say about Lovato. "Thank you @ddlovato for always making me feel like a lil princess and for recreating the childhood I never got. You've taught me how to swim, how to ski, you've dyed my hair, let me hide from the world in your bed w/ID channel," she captioned an Instagram post in 2019. "I know why the world loves you but they'll never know all reasons I do. The majority of the highlights of my life have been spent with the two of you and I'm beyond grateful." 
Article continues below advertisement
Sirah is a rapper and songwriter. She and Skrillex won the 2013 Best Dance Recording Grammy for the hit tune "Bangarang," and in October 2020, Saweetie's "Back to the Streets" was released, which Sirah co-wrote. She was also featured on Lovato's 2015 song, "Waitin' For You."  
The singer had her own struggles with sobriety as well. After moving to Los Angeles, she began "cooking crystal meth and selling guns and running drugs," according to the LA Times. At 17, she entered a 12-step recovery program and eventually became a certified peer-to-peer coach. 
Article continues below advertisement
Matthew Scott Montgomery
In the explosive documentary, Montgomery admits that his longtime friend, Lovato, "should be dead" after her overdose. Although Montgomery is one of the closest people to the "Skyscraper" singer, he didn't know that she had become "addicted to crack and heroin."  
Montgomery, who is an actor himself, told ClevverTV that he met the singer through a mutual friend, Lovato's Sonny With A Chance costar, Tiffany Thornton. "I love Demi with all my heart and all my soul. She's like one of my favorite people that I've ever met," he said in an interview.  
Article continues below advertisement
In an Instagram post in 2019, Lovato called Montgomery her "best friend" and thanked him "for never leaving me in my darkest moments," she captioned a photo of herself, Montgomery and Sirah. "I'm so lucky to be best friends with two incredible souls who are so talented and creative because it inspires me daily. And you're so supportive of me and every little thing I do. You've traveled across the country to visit me and stayed with me at my house for days on end when I'm struggling to make sure I'm okay but most importantly you never abandoned me like others did when I was going through shit…" 
Jordan Jackson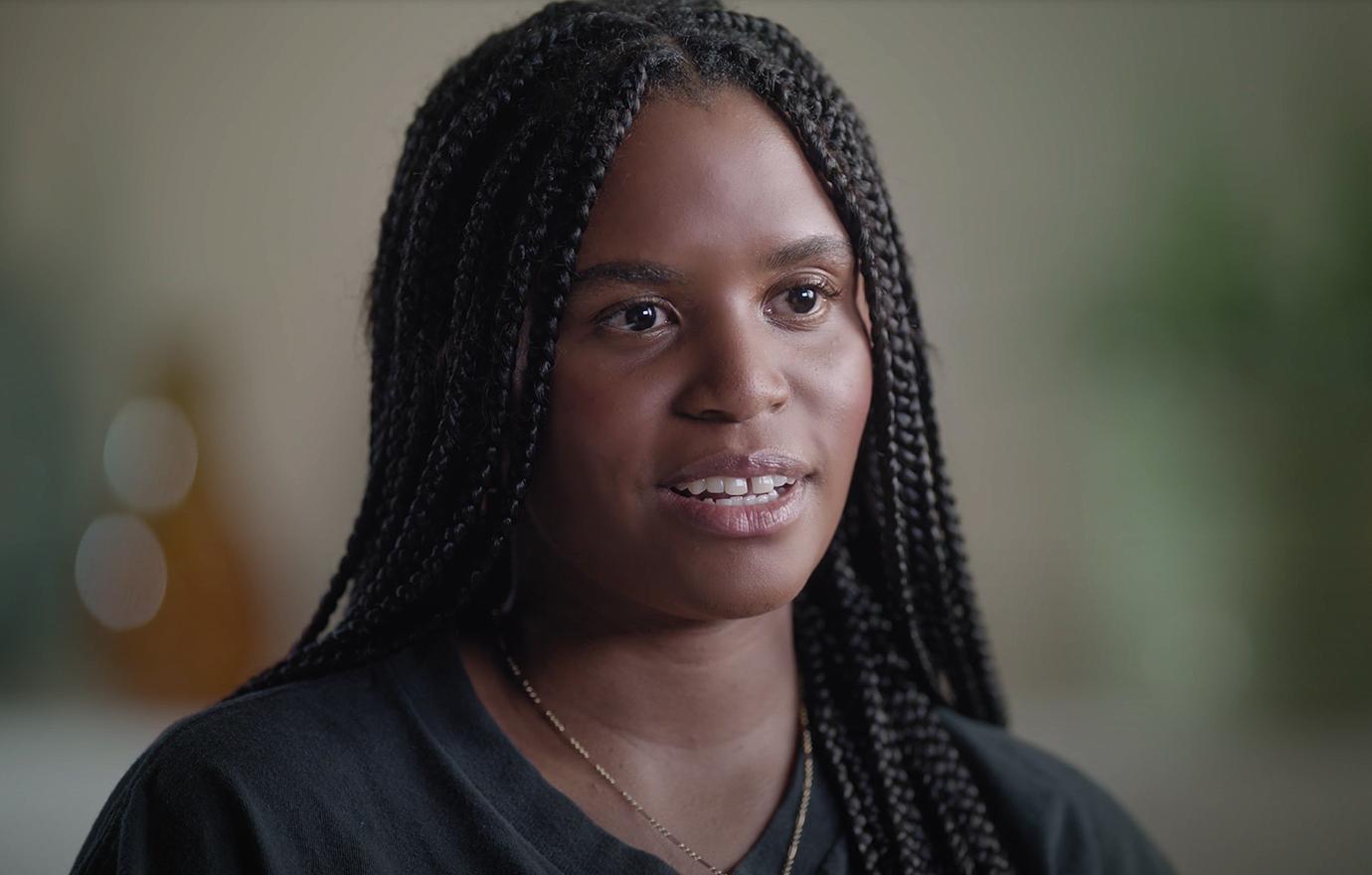 Jackson is introduced as Lovato's "former" assistant in the documentary, but at the time of the overdose she was with the superstar as she traveled around the world. In the first episode of the series, Jordan can be seen dancing with Demi in her dressing room, accompanying her to meetings, and having breakfast with her while on the road in previously unreleased footage from the documentary that was being filmed in 2018. 
Article continues below advertisement
She admits in the doc that she could see that Lovato was struggling, she even went as far as to say that the singer "was miserable" during her time on tour. On the day of the overdose Jordan explains that she had come to the house earlier than usual, as Lovato told her she had a doctor's appointment she "really wanted to make." When Jackson arrived, she said she knocked on Lovato's door, but there was no answer.  
Jackson eventually went to Lovato's back door, knocking again to try to wake her up — but there was still no answer. That's when she claims she entered the property. "I opened the door very slowly," Jackson explained. "It was very dark and cold in her room. I kind of got chills." When she saw the "Neon Lights" crooner in her bed, she thought she might be "drunk or hungover." However, when she didn't move after Jackson nudged her, she quickly called security.
After security arrived, Jackson ran to call 911. When the paramedics arrived, the former employee went back into the room with Lovato and her security. "There was one point where she turned blue," Jackson explained. "Her whole body completely turned blue, I was like she's dead for sure… It's the craziest thing I've ever seen."