NEWS
Karine Jean-Pierre Shuts Down Reporter Over Implication That Transgender Children Are a 'Safety' Issue: 'That Is a Dangerous Thing to Say'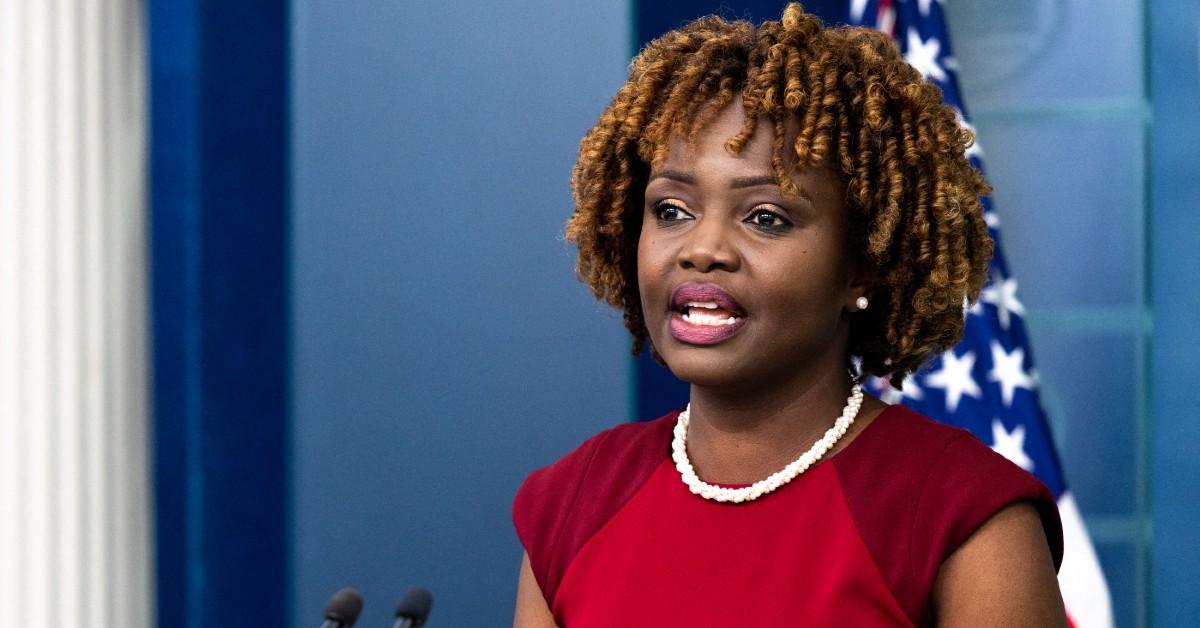 Press secretary Karine Jean-Pierre put her foot down after a reporter asked a question that she believed had "dangerous" implications for transgender youth.
The Biden Administration recently made strides in protecting trans kids' rights when it comes to organized sports, proposing a change to Title IX — which established the "right to fair and equitable treatment" in certain education programs. The administration argued that Title IX is violated when schools "ban transgender students from participating on sports teams consistent with their gender identity just because of who they are."
Article continues below advertisement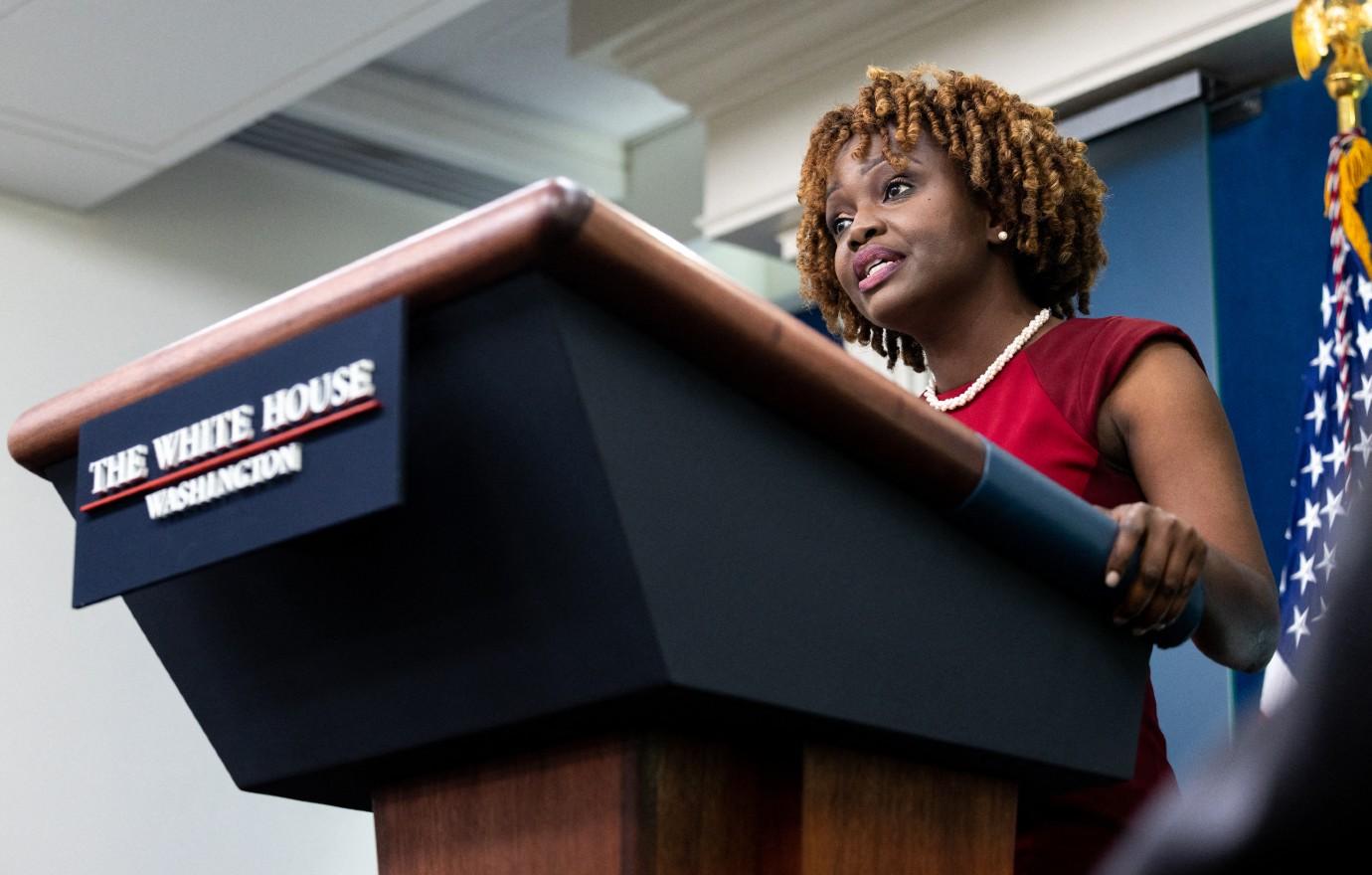 In response to the recent proposal, EWTN White House correspondent Owen Jensen questioned Jean-Pierre on how parents of students may feel about the change.
"Just hours ago, Senator Tuberville tweeted, quote, '[H]aving biological males in women's sports is unsafe, unfair, and wrong,'" he began. "And earlier this year, several — 72 elite female athletes signed an open letter saying, 'Forcing female athletes… to compete against biological males is not only unfair, it is discriminatory and illegal.'"
"So, in the light of this administration's proposed changes to Title IX," Jensen continued, "does the White House worry about the physical safety of females directly competing against males in sports?"
Article continues below advertisement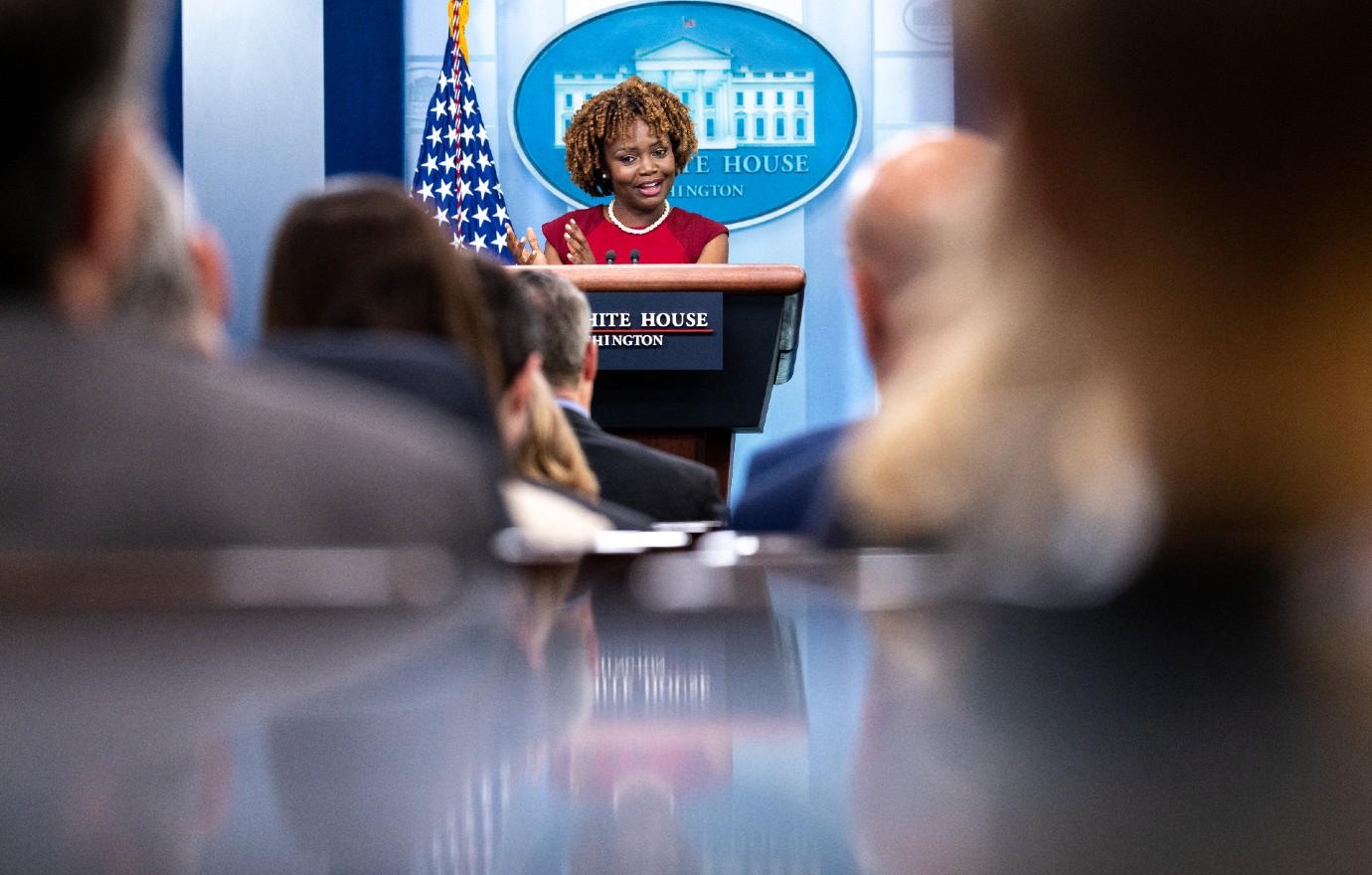 Jean-Pierre called it a "complicated issue" that was subject to a "wide range of views," noting that the Department of Education's proposal will give schools "the flexibility to establish their own athletic policies, while establishing ... guardrails to prevent discrimination against transgender kids."
"And what would the President [Joe Biden] say to the parents out there who have daughters — say, in high school, for example — who are worried that their daughter may have to compete against a male, or a person born male, and they — and there could be — or directly in physical athletic competition — and worry about their daughter's safety?" Jensen pressed.
Never miss a story — sign up for the OK! newsletter to stay up-to-date on the best of what OK! has to offer. It's gossip too good to wait for!
Article continues below advertisement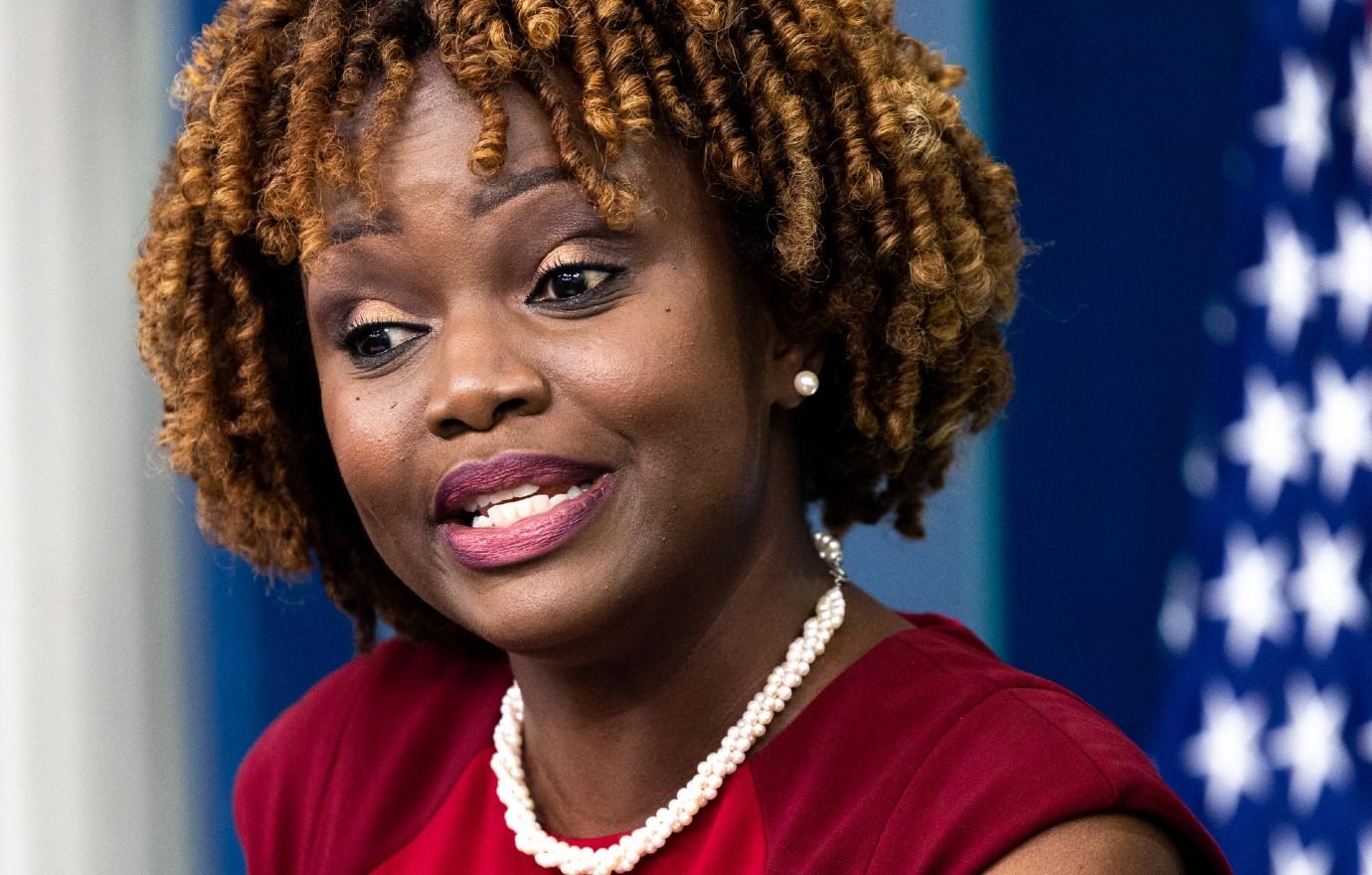 MORE ON:
Karine Jean-Pierre
However, his question regarding safety of fellow high schoolers around transgender students didn't sit well with Jean-Pierre.
"So, look, I — what you're alluding to is basically saying that transgender kids are dangerous," she said. "It sounds like that's what you're saying."
Article continues below advertisement
"I — I didn't say that. I didn't say that. I don't know how that's —" Jensen argued, to which Jean-Pierre replied, "Well, you're saying — you're saying that their safety is — isn't — is at risk?"
"This is strictly a safety question," Jensen confirmed. "This is strictly a safety question."
"Yeah, but you're — you're — you're laying out a broad — kind of broad example or explanation of what could potentially happen ... that is dangerous. That is a dangerous thing to say ... that, essentially, transgender kids — we're talking about — are dangerous," Jean-Pierre retorted. "And so, that's something that I have to call out."
Article continues below advertisement
Jensen and Jean-Pierre continued to go back-and-forth for a moment on whether he was implying that transgender youth were a safety concern, before the press secretary referred him to the Department of Education for any further questions.
"Just to be clear, this is ... about safety,." the correspondent argued. "I wasn't insinuating anything."
Quipped Jean-Pierre, "No, I mean you could read your question in a transcript once you get it."
Mediaite reported the transcript of Jean-Pierre and Jensen's discussion on transgender kids.