ROYALS
Body Language Expert Insists Meghan Markle Is 'Not Our Regular Meghan' While Mourning The Queen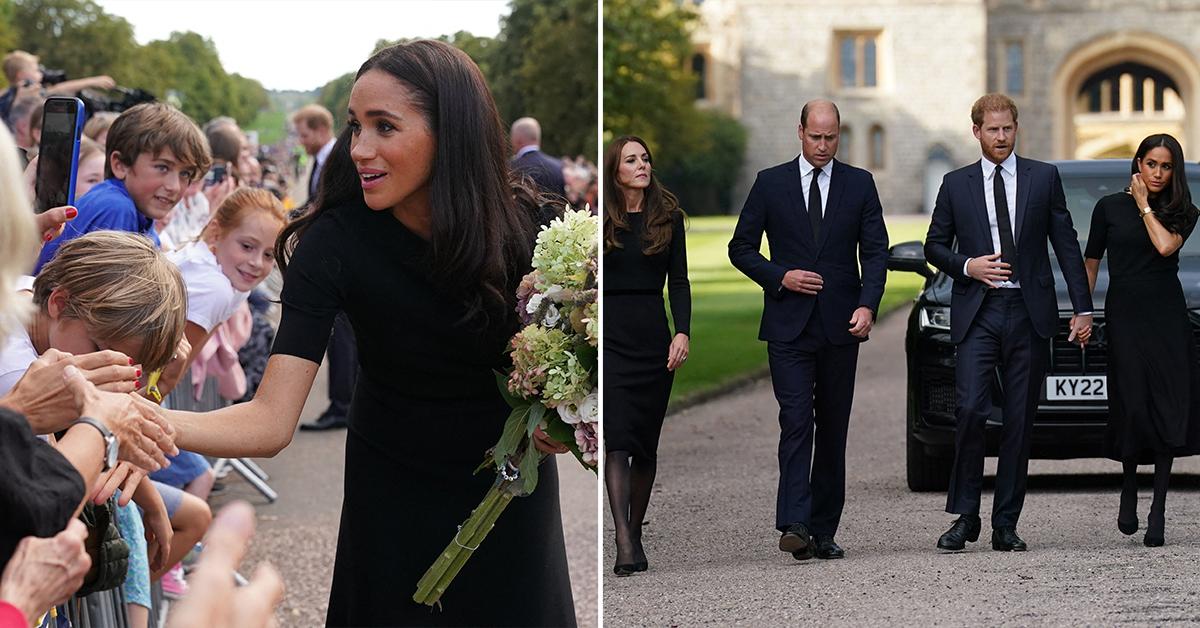 Article continues below advertisement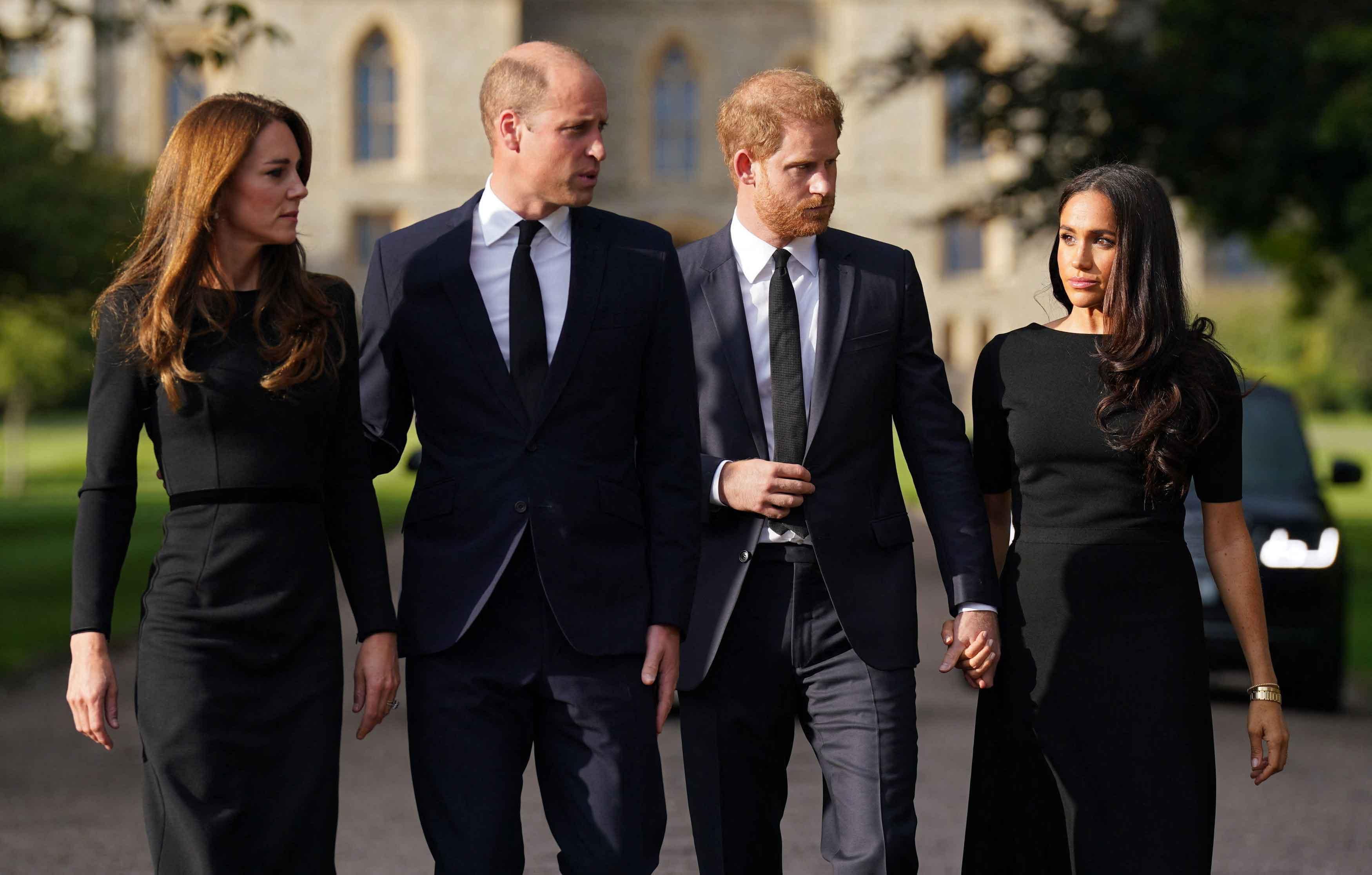 Article continues below advertisement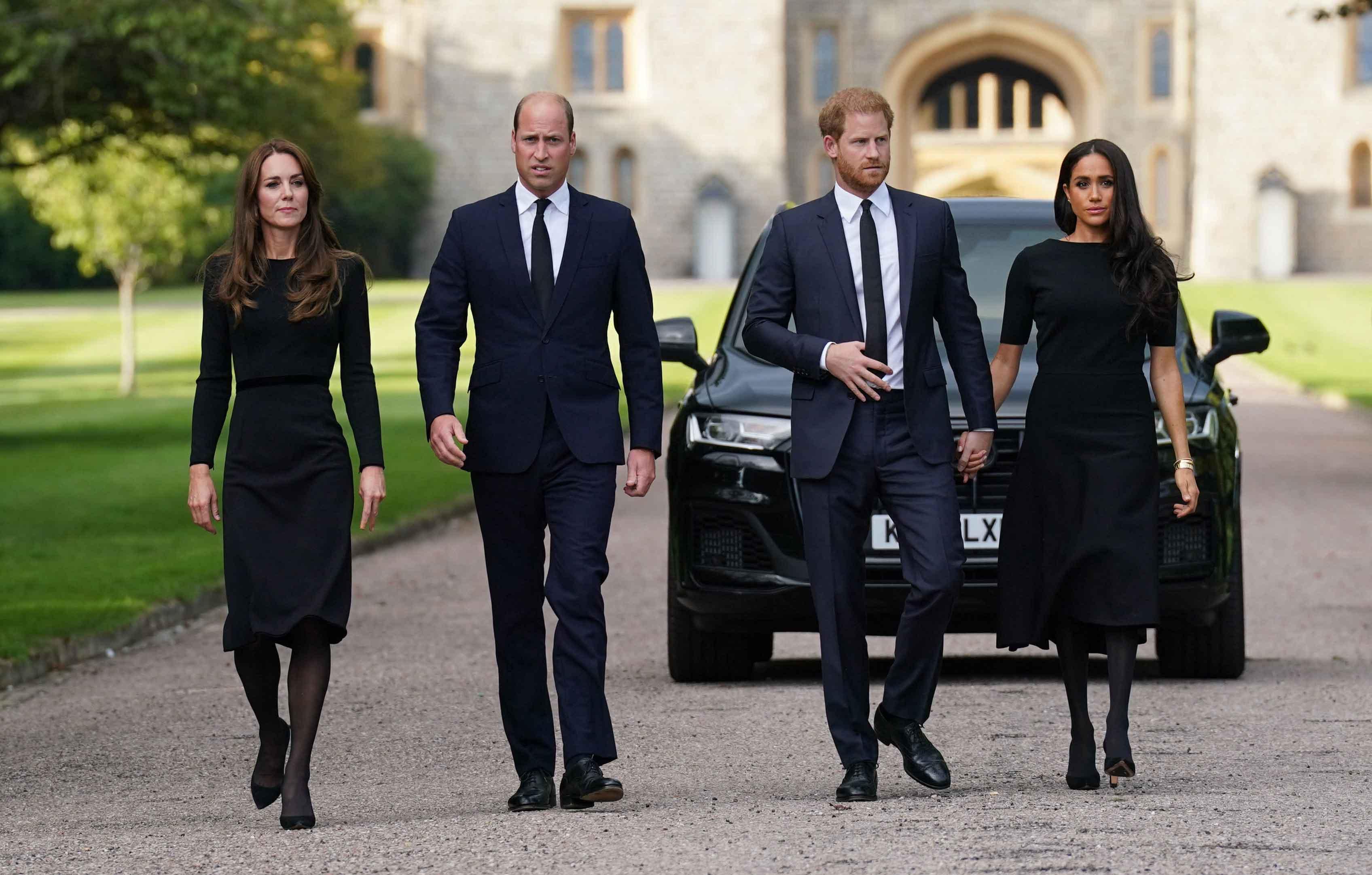 Article continues below advertisement
The Duchess of Sussex's energy paralleled to her brother-in-law. "Let's see what happens at the same time with the ladies. Catherine is instantly out of the car, as she closes the door, she is making eye contact with William and Harry — in their direction — but Meghan is not. Catherine is smiling, and Meghan is not… she is not comfortable," the expert claimed.
"Notice how Meghan hasn't even started to walk," he added. "Catherine is leading it by a mile, much more powerful and Meghan looks low confidence, not our regular Meghan, you know how she is, usually much more confident. She's letting Catherine have that first approach and then she begins to walk. Catherine does that power handshake."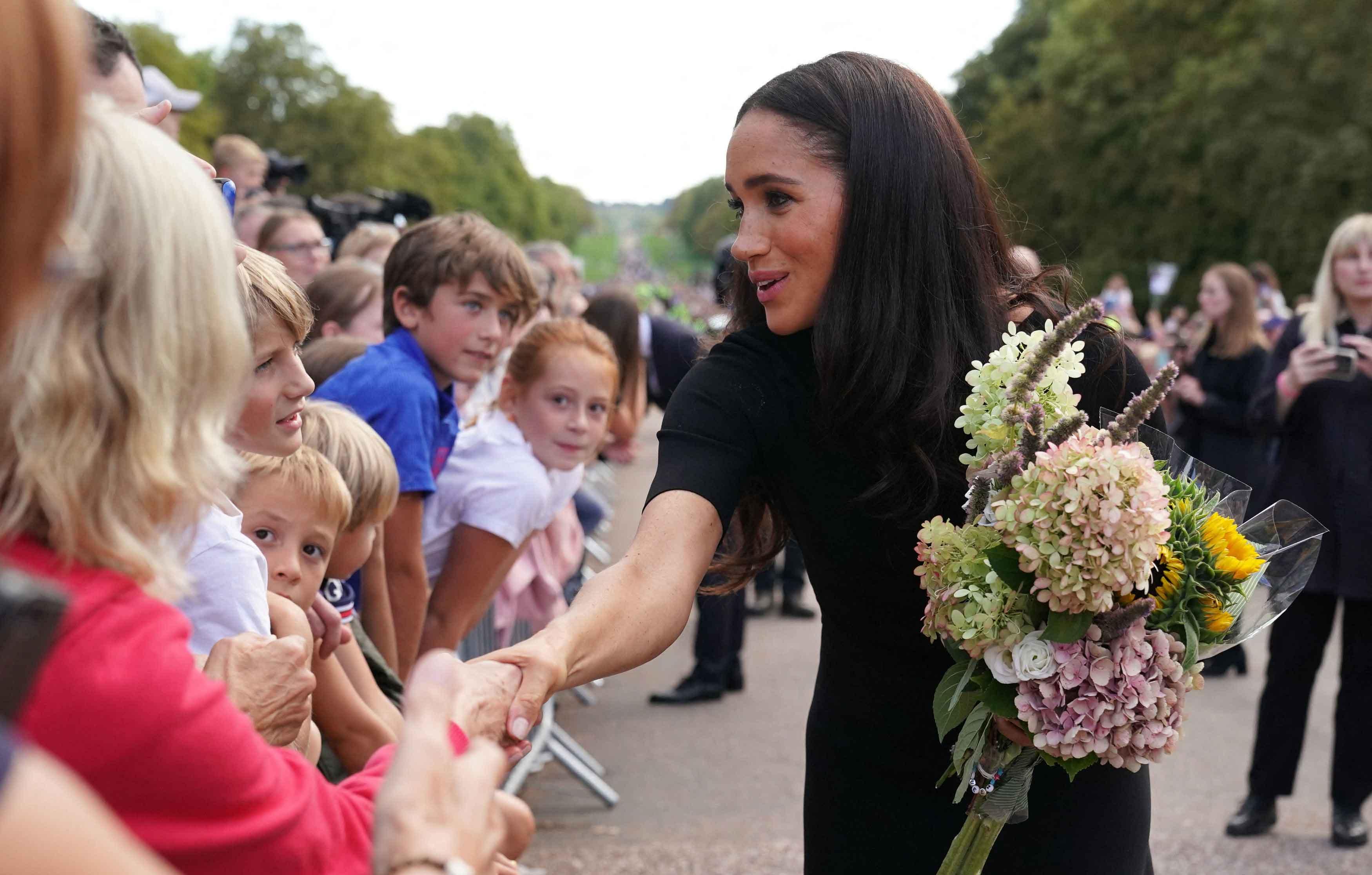 Article continues below advertisement
While grieving the loss of the Queen, the Sussexes continued to challenge the traditional standards set for royals.
"Catherine is extremely natural, William is pressing his lips, bit uncomfortable, covering his belly again with his hand just like Harry, but William has much better posture," Jesús admitted. "Meghan fixing her hair — a pacifying gesture, and of course that touching of Harry to Meghan which is a regular couple dynamic, not royal protocol but they are not royal anymore."
"We know that William is a very tense man — I've mentioned that a couple of times, but this time he had his hands in fists and his jaw was tense at the same time. He tried to be a bridge between the two couples, but it's obvious that he did not enjoy this," Jesús suggested. "And that's how you can see Meghan's mask slipping with all that tension in her neck and her jaw and that stare."
"Their body language is also so detached from one another, especially Catherine who didn't want anything to do with Meghan and Harry," he added.
Article continues below advertisement
Things have been rocky for the royals since Harry and Meghan stepped down from their positions as senior members of the royal family in 2020. Nevertheless, the brothers and their spouses understood the importance of supporting their father, King Charles III, and honoring their grandmother's legacy.
A source admitted that William believed that arriving in Windsor with his sibling and sister-in-law was "an important show of unity at an incredibly difficult time."
Express reported on Jesús analysis.