NEWS
Mitch McConnell, 81, Claims He's 'Fine' After Alarmingly Freezing Up at Press Conference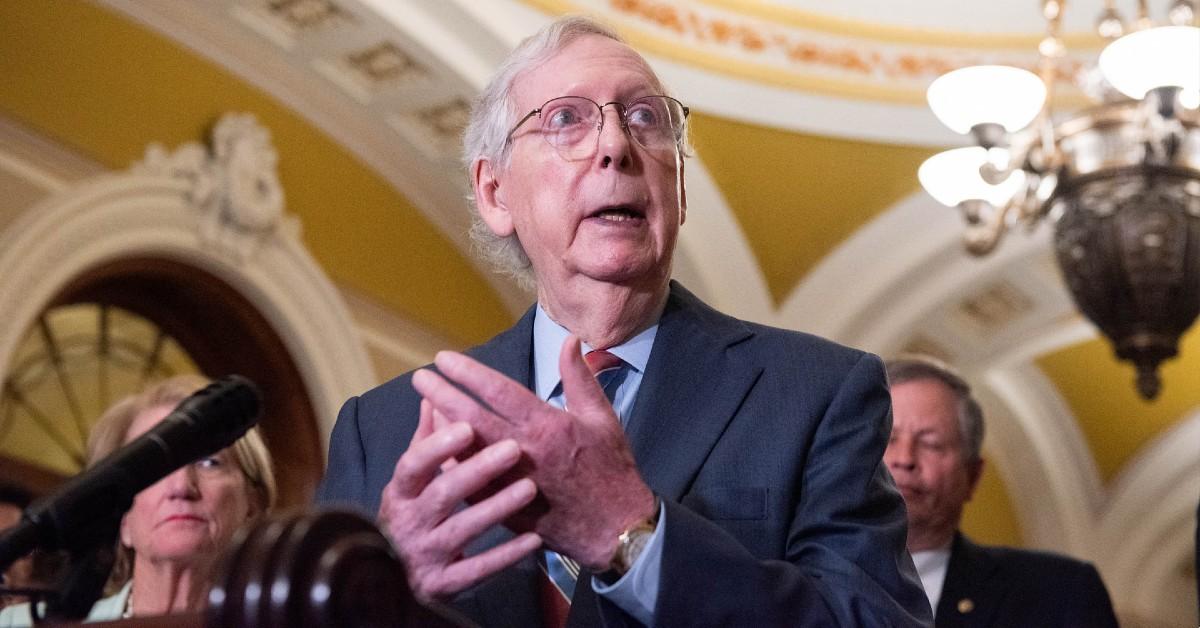 Mitch McConnell confirmed to reporters that he was doing just "fine" after sparking concerns for his health at a Wednesday, July 26, press conference.
The senator had been in the middle of making remarks at a Capitol Hill meeting when he suddenly appeared to freeze up and didn't speak for at least 30 seconds.
Article continues below advertisement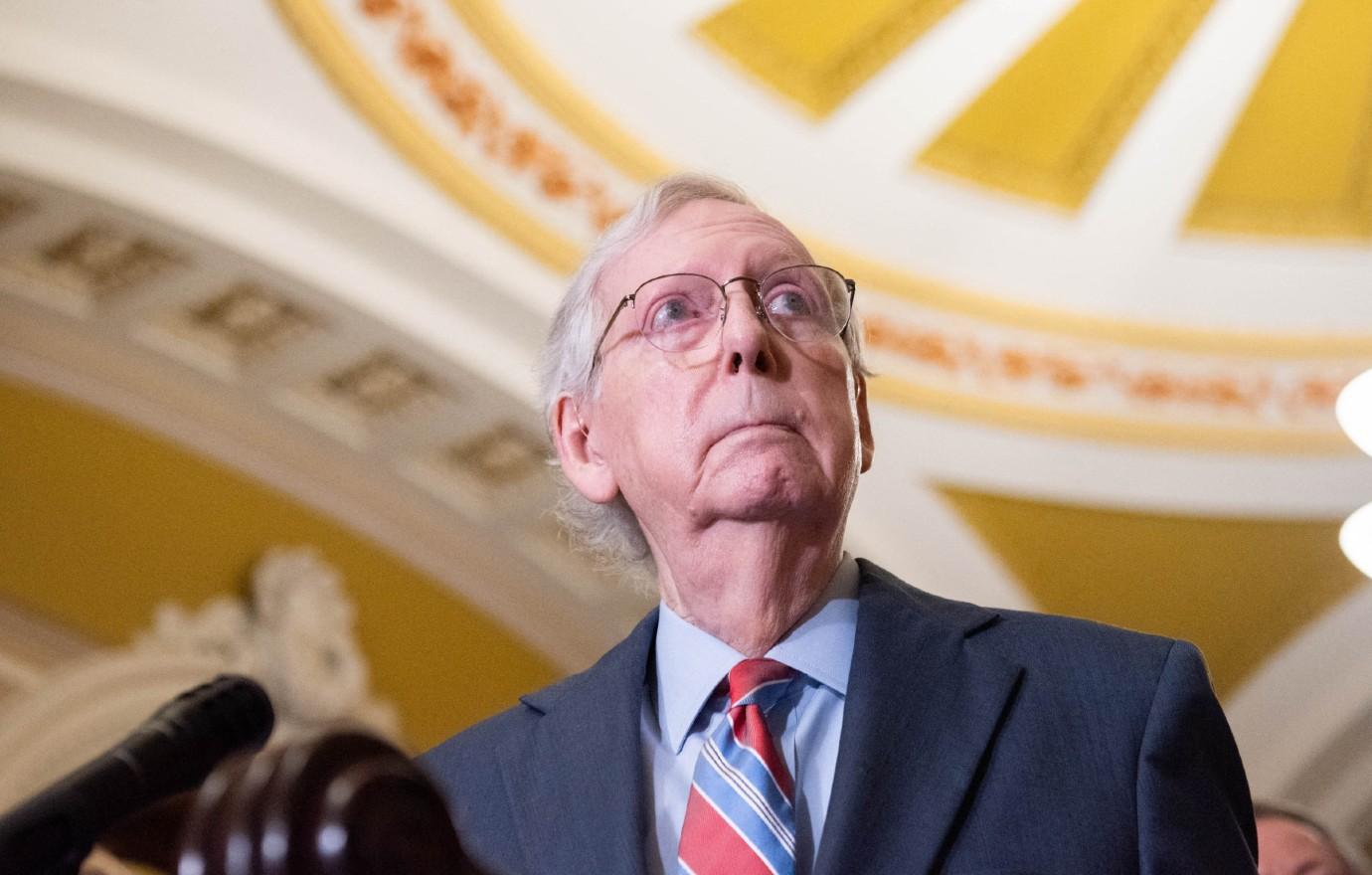 Others around him quickly approached him to make sure that he was alright and Senator John Barrasso reportedly asked him, "Hey Mitch, anything else you want to say? Or should we just go back to your office? Do you want to say anything else to the press?"
McConnell didn't reply and instead allowed himself to be led away by a concerned staffer. He returned shortly after to finish his portion of the conference.
Following the unexpected incident, an aide stated that Senator McConnell simply "felt light headed and stepped away for a moment" but that "he came back to handle Q and A, which as everyone observed was sharp."
Article continues below advertisement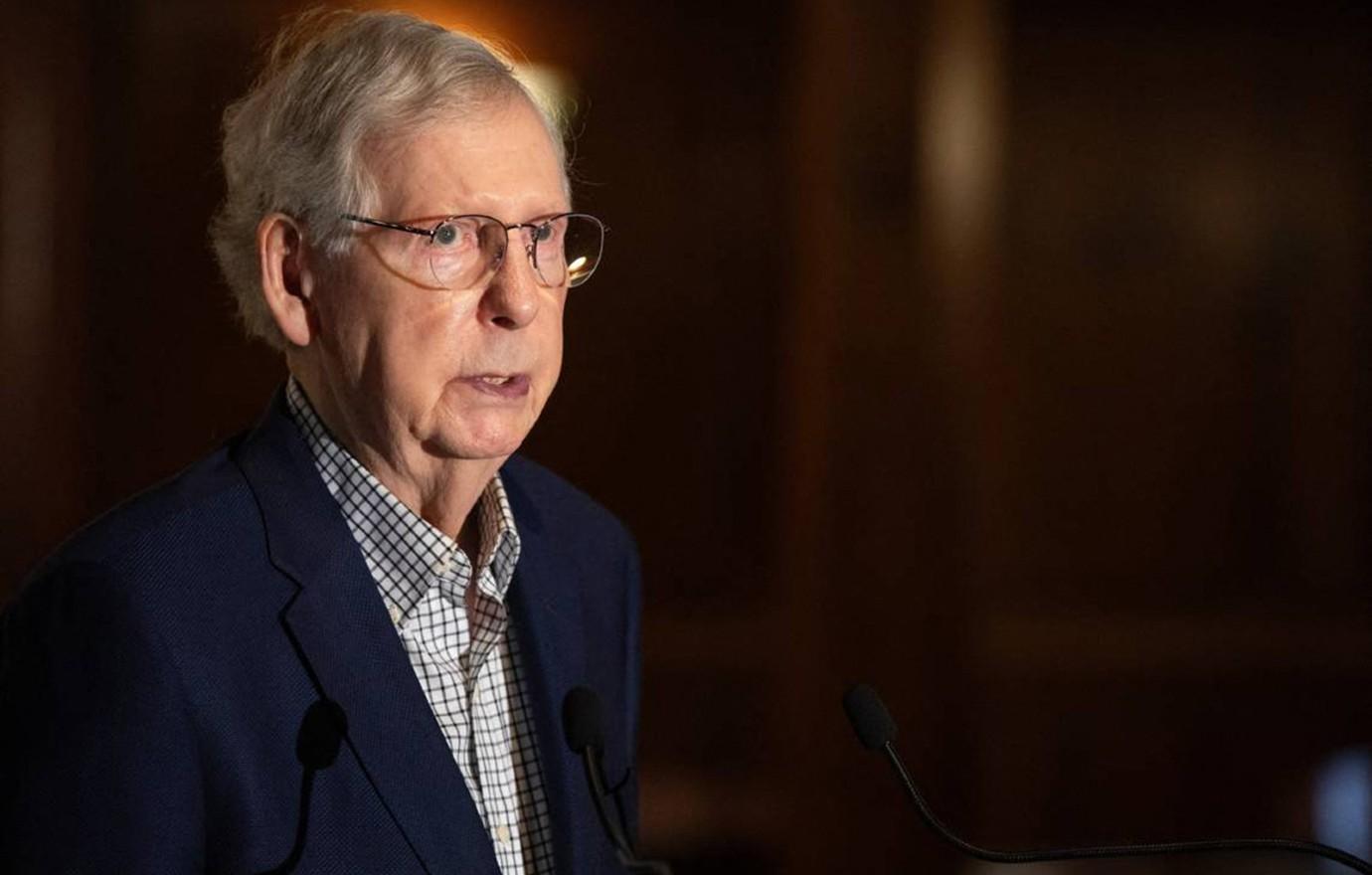 This comes months after the 81-year-old conservative politician suffered a fall that resulted in a fractured rib and a concussion. The Kentucky senator was released from a rehabilitation center in March following a brief stint in the hospital and recovered the rest of the way from his home. He returned to the Senate in mid April, telling fellow senators that it was "good to be back."
"Suffice to say, this wasn't the first time being hard-headed has served me very well," he joked at the time. "We're truly lucky and blessed to get to serve in this remarkable institution, represent our home states and serve our country. And needless to say, I'm very happy to be back. There's important business for Congress to tackle."
Article continues below advertisement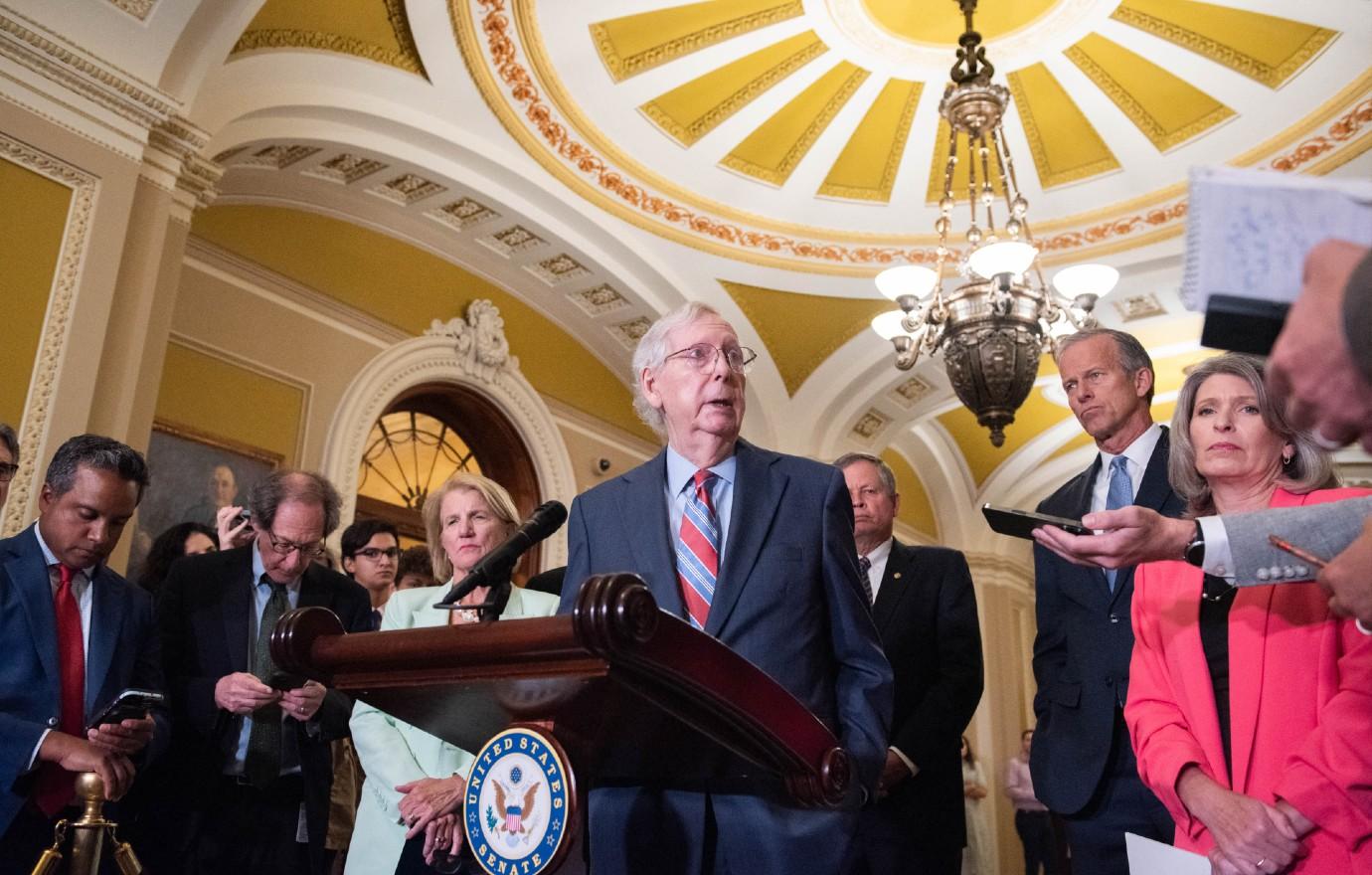 However, McConnell declined to comment further on his health in a May sit-down, after being asked if he intended to run for another term in 2026 or serve out the rest of his remaining time at the Senate.
"I thought this was not an interview about my future," he said. "I thought it was an interview about the 2024 Senate elections."
Never miss a story — sign up for the OK! newsletter to stay up-to-date on the best of what OK! has to offer. It's gossip too good to wait for!
Article continues below advertisement
CNN reported that McConnel told journalists he was fine after the incident.