NEWS
Who Was Late 24-Year-Old Harry Brant, And What Were His Addictions?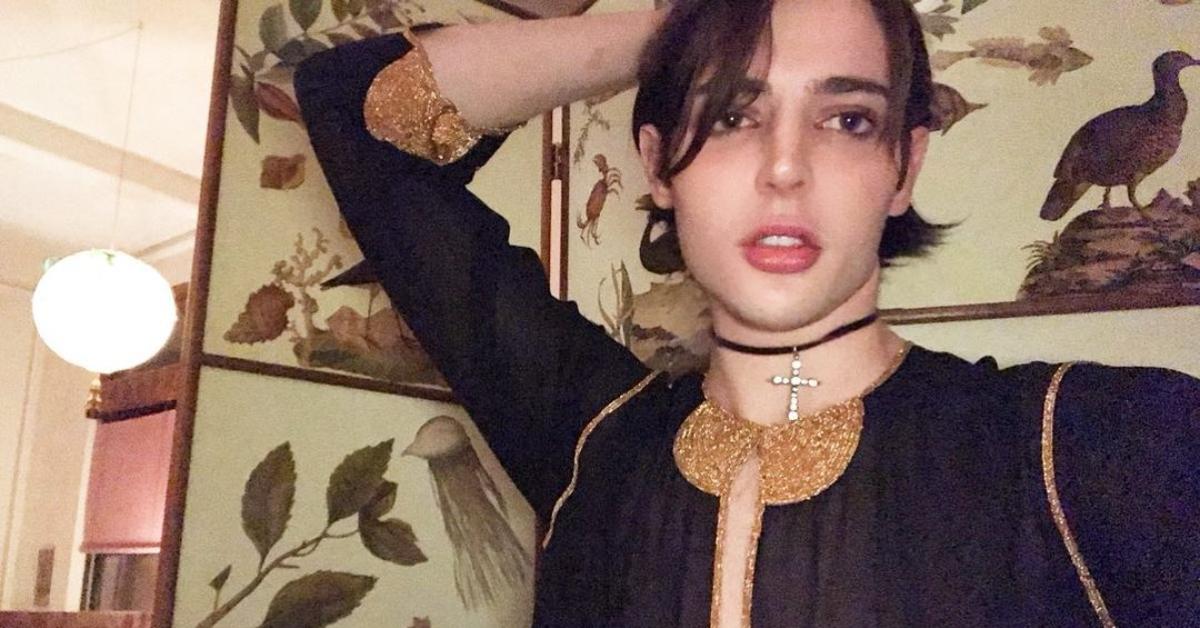 Style icon Harry Brant died at the young age of 24 on Sunday, January 17, after years of struggling with addiction.
His parents, Stephanie Seymour and Peter Brant, confirmed his death the following day in a statement, revealing that Harry accidentally overdosed on prescription medication. "We will forever be saddened that his life was cut short by this devastating disease," the statement read. "He achieved a lot in his 24 years, but we will never get the chance to see how much more Harry could have done."
Article continues below advertisement
From a young age, the socialite — who died at 24 — followed in the footsteps of his supermodel mom and his high-profile father (a publisher, film producer and art collector) with his jaw-dropping looks and creative business endeavors.
While he grew up in the fashion and art social scene, he began to really make a name for himself after he launched his own cosmetic line with his brother, Peter Jr.
Article continues below advertisement
Referred to as "NYC's Most Beautiful Teenage Brothers" by the New York Times, Harry and Peter II founded a gender-neutral MAC makeup line in 2015. During an interview one year after the brothers' cosmetic launch, Harry revealed that his love for makeup began when he "started stealing" and playing with his mom's favorite products.
"I think people can definitely express themselves in a great way through makeup, because it is all about fantasy and turning yourself into someone you might not necessarily be on an everyday basis, so you kind of get to escape for a night with this new persona," he said at the time to W magazine. "That's what I always did."
Harry, who was known as the New York City "It Boy," explained that "gender lines are starting to blur again," which is allowing people "to be more celebrated for their creativity."
Article continues below advertisement
"And I really think that once you leave high school, you realize that being normal is something that people want to shy away from, and the more true you are to yourself and the more individual you are, the more people are inherently attracted to you," he added.
Article continues below advertisement
The trendsetter — who was known for unapologetically breaking boundaries in gender stereotypes through cosmetics and fashion — also modeled for Italian Vogue and Balmain campaigns and wrote for Interview magazine, which his father owned, when he was a teenager.
He and brother Peter were known for attending the hottest parties and most extravagant fashion shows, earning themselves the nickname: "Little Lord Flauntleroys."
However, growing up surrounded by riches and lavish parties is bound to come with some trouble. Harry was arrested and charged for larceny, interfering with an officer and drug possession in 2016 after he refused to pay a cab fare. At the time, police reportedly found a bag on Brant containing "a white substance that later tested positive for narcotics."
Article continues below advertisement
And while Harry dreamed of taking on a bigger role at Interview magazine, his struggles with addiction got in the way.
Stephanie — who was a fashion icon in the '80s and '90s — and Peter Sr. shared that Harry planned to enter a new drug rehabilitation center in order to get clean and live a life filled with success.
Earlier last year, Harry hinted to that he wanted to write memoirs someday. "That's my goal, for a book to be turned into a movie. And then I get to control the soundtrack!" he shared. "There would be a lot of artsy scenes, like of me running through a field.
"It would be very cool," he added. "I think Sofia Coppola should direct it, even though nobody's ever asked to make a movie about me."