NEWS
Paris Hilton Claims David Letterman 'Purposely' Tried To 'Humiliate' Her During 2007 Interview, Says It Was 'Very Cruel And Very Mean'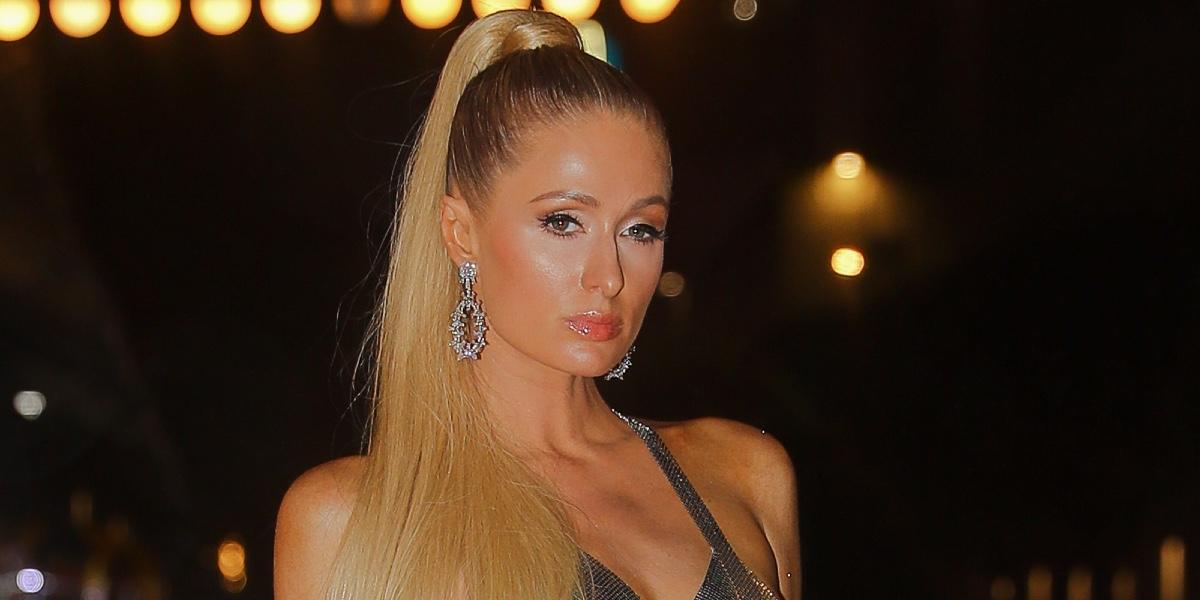 Article continues below advertisement
During the TV segment, the late-night personality repeatedly pressed the heiress on her time at "the slammer," which she called a "traumatic experience," rapid firing questions such as, "How did you like being in jail?," "Do you know what it is you did?" and "Did you lose a lot of weight?"
"I was just getting so uncomfortable, and I was so upset," she remembered. "It was like he was just purposely trying to humiliate me. And during commercial breaks, I would look at him like, 'Please stop doing this. You promised me you wouldn't talk about this, and that's the only reason I agreed to come on the show. Please don't bring it up again.' And he's like, 'OK.' And then [he did] again."
Article continues below advertisement
PARIS HILTON FROZE HER EGGS AFTER TALKING TO KIM KARDASHIAN
The now 73-year-old also badgered the socialite about her The Simple Life costar Nicole Richie's 82-minute stint behind bars for driving under the influence.
"It was just very cruel and very mean," she added said. "And after it ended I looked at him and I said, 'I'm never coming on the show again. You've crossed the line.'"
Article continues below advertisement
Despite her hurt feelings, the House Of Wax star did in fact return to The Late Show the following year where Letterman issued an on-air apology during their interview.
"I found out afterward I had offended you. I felt horrible about it because I'm not here to make enemies, honestly," he said. "So I called you, and you took the call, which I thought was very nice of you, and now you're back and thank God, and I'm terribly sorry."
Article continues below advertisement
The "Stars Are Blind" singer was inspired to share her negative experience following the release of the New York Times documentary Framing Britney Spears, which has sparked a nationwide conversation and reevaluation of the way journalists have treated female celebrities.
"There were certain people they targeted. I would see that with myself, with Britney, Jessica Simpson," the newly-engaged Hilton said on her podcast. "There was a certain type of girl they targeted that they'd never do that to a man."
Article continues below advertisement
"Now aren't you supposed to be in rehab now?" Letterman asked, to which the actress confirmed she was planning on entering a program for "three months." The host kept pressing the Mean Girls star, who had been in rehab several times before.
"How will this time be different? What are they rehab-ing, first of all? What is on their list?" he asked. "What are they going to work on when you walk through the door?"
'I HAVE TO PEE!' LINDSAY LOHAN GIVES OK! HER MOST CANDID INTERVIEW YET
"We didn't discuss this in the pre-interview," the redhead said, looking a bit uncomfortable as she continuously glanced away from Letterman and the camera. "I'm happiest when I'm working and healthiest, and I think this is an opportunity for me to focus on what I love in life. And I don't think it's a bad thing. I think it's a blessing…."
When Letterman later asked, "Do you have addiction problems?," Lohan responded: "Now you sound like Dr. Phil."
Article continues below advertisement
Following the resurfaced clip, Lohan's representative Leslie Sloane spoke with Newsday about how Lohan conducted herself during the interview.
"In that time, in general, there were really no boundaries, and women have always had a tougher time," Sloane said. "All of these interviews and stories coming back now are proving that. I'm not specifically talking about Dave — Dave was always very sweet to her. Looking at it now, the interview seems awkward. But Lindsay handled herself with grace and class. Lindsay is not looking to condemn anybody, but is living in the present and is very happy, and in a couple of months will be announcing some new projects."