NEWS
Phil Collins' Ex-Wife Orianne Cevey Moving Out Of Miami Mansion After Contentious Divorce Battle — Photo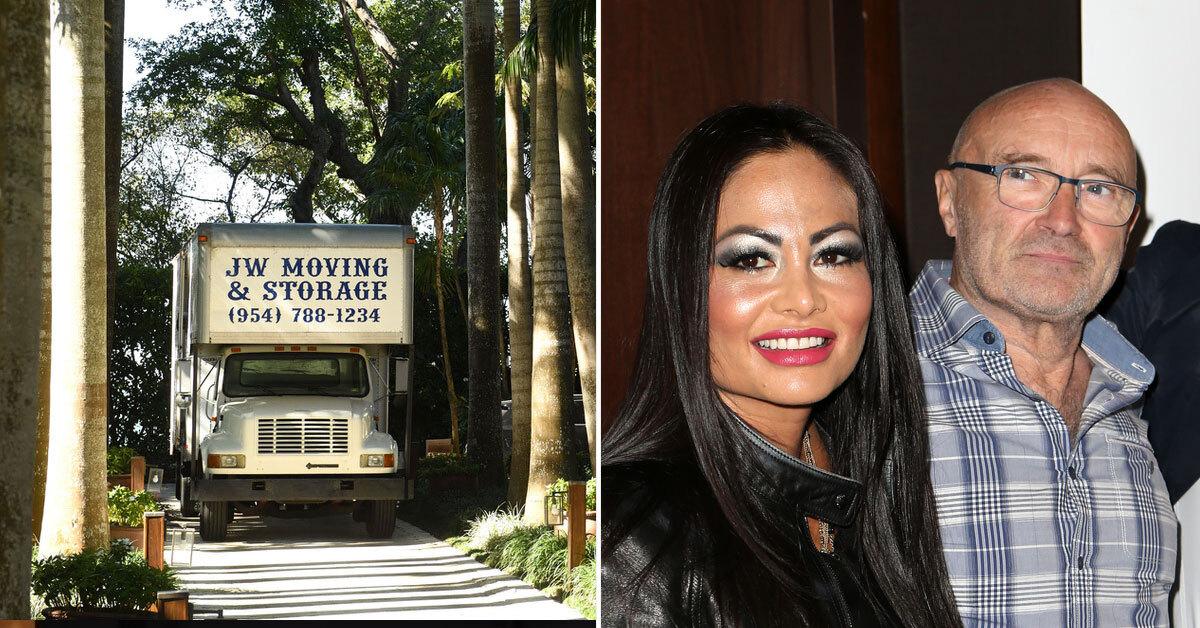 She's almost out of there! Moving trucks were seen outside of Phil Collins' home on Tuesday, January 5 — just days after it was revealed that his ex-wife Orianne Cevey bought a new property in Florida.
In the photos, moving company JW Moving & Storage's white truck was spotted outside of his home in Miami, Fla.
Article continues below advertisement
Cevey, 46, and her new husband, Thomas Bates, 31, are moving into a $5.5 million home in Fort Lauderdale, Fla., after Collins kicked them out.
The jewelry designer — who shares two kids with the musician — needs to be out of Collins' house by January 21, court documents revealed.
Collins, 69, will now try to sell his place, and realtors will be allowed to show the place after Cevey and Bates leave.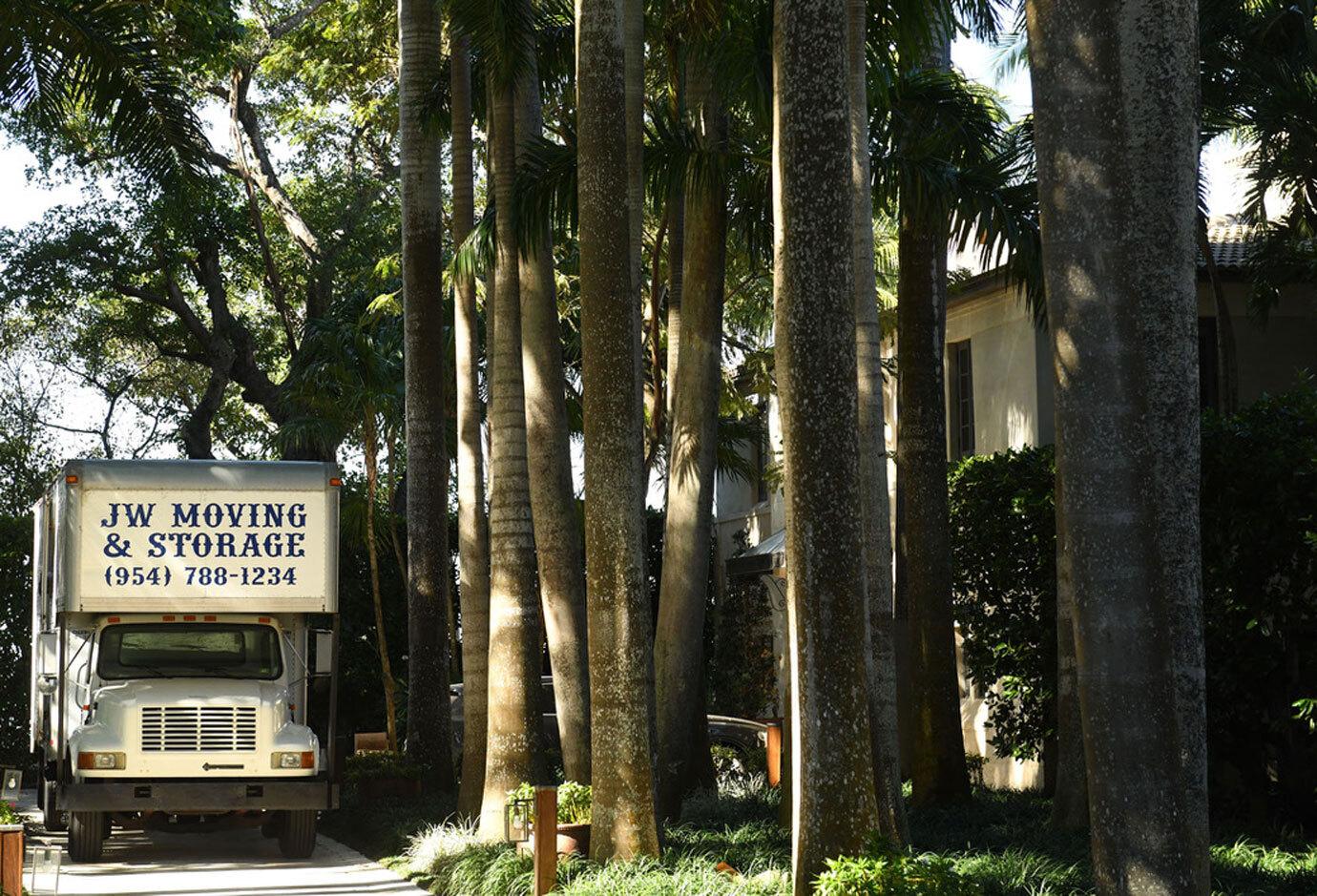 Article continues below advertisement
However, Cevey and Bates did not leave, so the "You'll Be In My Heart" crooner sued to evict Cevey and Bates from the property in October. Cevey claimed Collins promised her half of the $40 million home.
Then, Cevey claimed that Collins didn't bathe for months and was a "hermit."
Article continues below advertisement
Cevey also claimed that in 2017, Collins began to drink heavily and take prescription pills and would often "fall down from the combination of prescription medicines and excessive alcohol."
In 2019, Collins "became increasingly depressed, withdrawn, abusive and, following an operation on his back, increasingly addicted to antidepressants and painkillers," the papers claim.
Collins' rep shut down the accusations, saying Cevey's filing "contains a litany of demonstrably false, immaterial, impertinent, scandalous and scurrilous allegations which have nothing to do with the legal claims in this case."
"These allegations are included only to further defendants' plan to deliberately make sensationalized and/or false allegations in an effort to extort money from … Phil Collins," the motion adds.
Her counterclaim has yet to be decided, but Cevey and Collins came to a truce when he decided she could stay at his home until late January.