NEWS
Soulja Boy Sued By Ex Claiming Rapper's Abuse Caused Her To Miscarry, Threatened 'Her Life'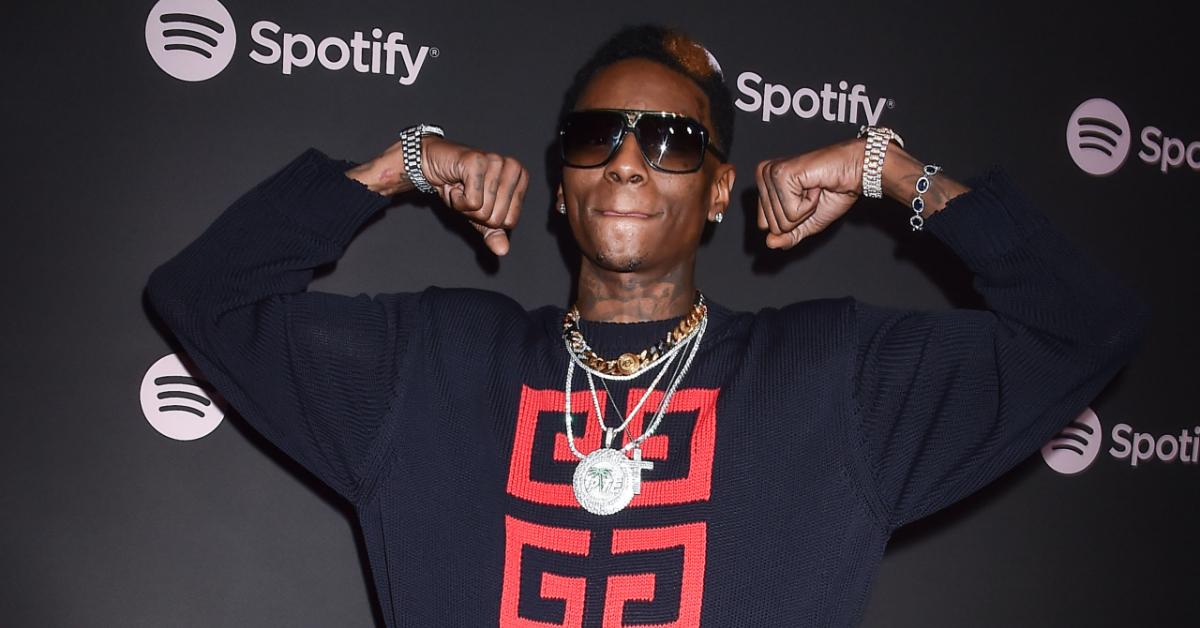 Soulja Boy is being sued by an anonymous ex-girlfriend for sexual battery and domestic abuse, claiming the rapper's actions led her to miscarry.
Article continues below advertisement
In a lawsuit filed in Los Angeles Superior Court on Tuesday, May 11, the woman, identifying herself as Jane Doe, claimed she and the rapper, born DeAndre Cortez Way, began their on-again-off-again relationship in 2007. Their relationship became more serious from 2014-2019, according to the legal documents, until she could "no longer stand the abuse."
According to Doe, per the documents, Soulja Boy — who is being represented by the president of the West Coast Trial Lawyers firm, Neama Rahmani — attacked her so violently in 2015 that she suffered a miscarriage. She allegedly had to undergo a procedure to remove her uterine lining after the altercation.
Article continues below advertisement
While recounting another incident from August 2018, Doe claimed Soulja Boy "began to physically attack and yell at her" while filming a reality TV series. According to the complaint, obtained by Page Six, We TV network captured the alleged attack on night vision cameras, and the episode aired in early 2019.
Article continues below advertisement
The same year, Doe reportedly moved out of the former flames' shared home after the "Crank That" rapper had her daughter removed from their house, per the document. After Soulja Boy allegedly tried to get back together with Doe, which she refused to do, he "gripped [Doe's] neck and choked her while threatening her life," according to his ex.
In addition to allegations of physical abuse, Doe claimed Soulja Boy engaged in sexual violence. According to his anonymous ex, if Doe declined the 30-year-old's sexual advances, he would allegedly "physical assault" her.
Article continues below advertisement
Doe is reportedly suing the "Donk" rapper for domestic violence, negligence, sexual battery, assault, intentional infliction of emotional distress, negligent infliction of emotional distress and gender violence.
Article continues below advertisement
This is not Soulja Boy's first time in trouble with the law. Over the years, he faced various legal problems, including being arrested for violating probation following a firearm possession conviction.
In January, OK! reported that he was also accused of sexually assaulting his former assistant, who claimed Soulja Boy was abusive on multiple occasions. "Soulja would never put his hands on a female," his rep told TMZ at the time. "He wouldn't beat a woman or put his hands on a woman…. This is non-sense!!!"
Soulja Boy's rep has yet to comment on his most recent lawsuit.