EXCLUSIVE
A Turbulent Return: Meghan McCain Is 'Tired & Stressed' After A Mere Three Days Back On 'The View'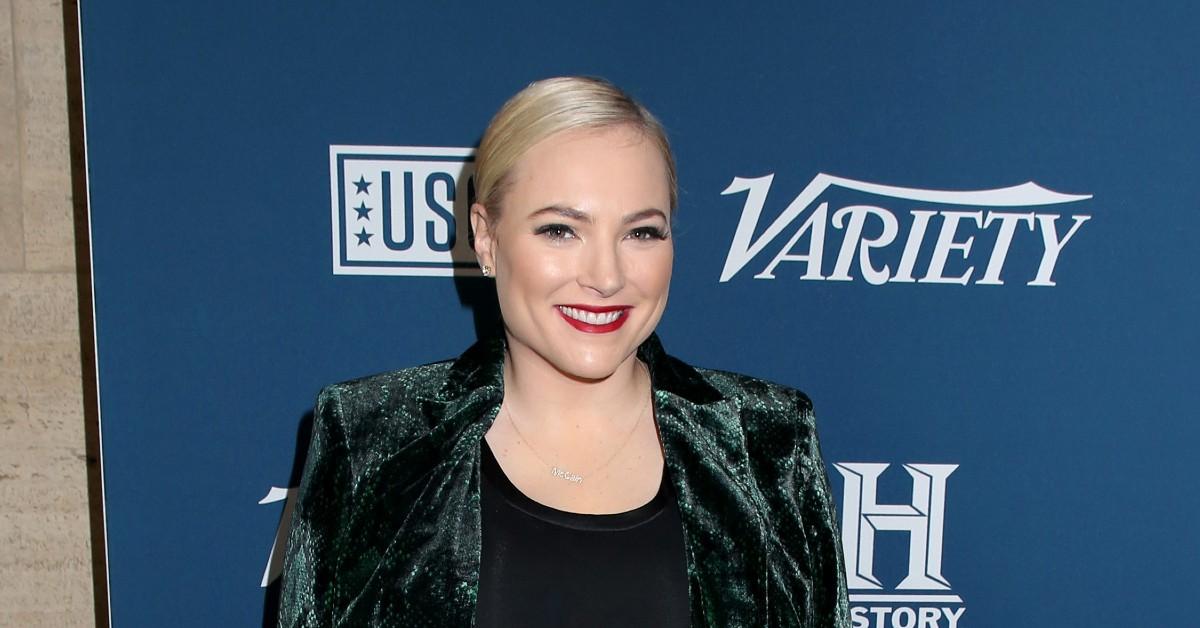 Television personality Meghan McCain has only been back on The View for three days, and she's already off to a rough start. "She's tired and stressed," a source exclusively tells OK! about the the new mom, who just got back from maternity leave.
It's been quite a week for the 36-year-old. Things began on January 2, the Saturday before her official return to The View on January 4. As OK! previously reported, after the official Arizona GOP Twitter account rang in the new year by posting, "As the sun sets on 2020, remember that we're never going back to the party of Romney, Flake, and McCain" — taking aim at her father, late Arizona Senator John McCain — Meghan didn't hold back.
Article continues below advertisement
"Honestly whomever is running this twitter account can go to hell," she shot back in a retweet.
That frustration seemed to carry over into her workweek, and McCain appeared to be at the end of her rope by Wednesday. On the January 6 episode of the talk show, McCain noticeably melted down while arguing with Whoopi Goldberg.
McCain attempted to ask guest Reverend Raphael Warnock a question, but Goldberg, 65, wasn't having it.
"Senator, I understand, I am just asking you a direct question ..." McCain said.
Article continues below advertisement
After the show resumed from commercial break, Goldberg continued to chat with McCain about the Georgia runoffs and how the state "will impact the future of American politics."
While answering the question, McCain got flustered and said she was "a little distracted."
Article continues below advertisement
She attempted to regain her thoughts, but ultimately, she was not in the right mindset. "I am sorry my train of thought is so off right now. I apologize. Can you just move on to someone else? I am so sorry," she said. Afterward, Goldberg looked confused by McCain's fit.
Before the show wrapped, the producer explained that many people were yelling in Goldberg's ear, "which is why the next segments were very short" and insisted there were "no issues" and "drama" between the ladies.
Article continues below advertisement
"You missed me so much when I was on maternity leave," McCain replied. "You missed me so much. You missed fighting with me."
McCain's fight with Behar was "right on schedule," another source told OK!. "Episode one, show off the cute baby. Episode two, scream and antagonize Joy. Repeat."
The insider added, "Meghan is great but there is definitely a bit of insecurity creeping in, as it would with anyone who had to sit and watch their show post record numbers while they were away. Plus Ana [Navarro] was finally added to the case, so I think Meghan really wanted to cause a stir straight out of the gate. It is a pretty brilliant plan. Grab a few headlines and most people probably won't even realize she ever left the show."
Article continues below advertisement
Unfortunately, it looks like McCain is still in a funk. After rioters stormed the White House in D.C. on Wednesday, January 6, to stop Joe Biden from becoming the 46th President of the United States, McCain took to Twitter to share her thoughts on the horrific and scary incident.
TALK SHOW TRAINWRECKS! 25 CELEBS WHO TANKED AS HOSTS
"I am in D.C. - to say I am completely, utterly heartbroken and disgusted by yesterday's events is putting it lightly. I am going to try my best I can this morning @TheView... What happened yesterday is not American or patriotic or in any way indicative of the GOP I believed in," she wrote.