NEWS
'You Were Such A Positive Bright Light': Tiffany Trump Pays Touching Tribute To Late Harry Brant, His Last Photo Revealed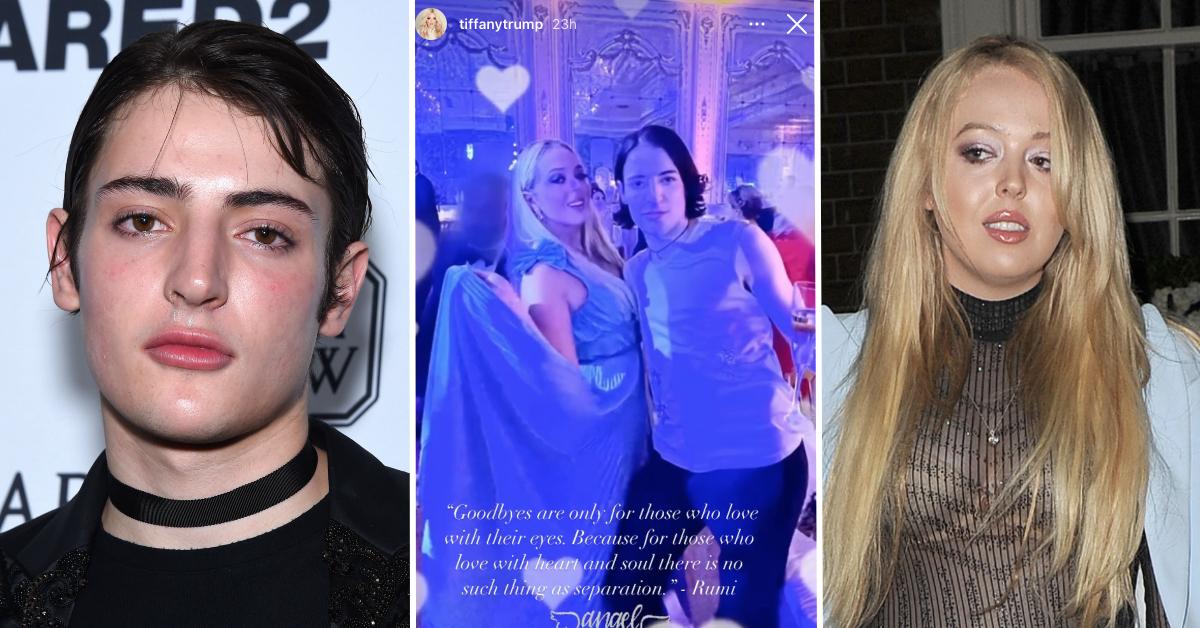 Article continues below advertisement
"Harry ... Words can't express how special you were and will always be to me and to all of those who had the honor to call you their friend. You were such a positive bright light and shared that spirit with all of those around you.✨," she captioned a photo of herself ringing in 2021 with Brant, who tragically passed away at 24 years old, at her father's Mar-a-Lago estate in Florida.
She continued, "I will cherish our memories and friendship forever. I love you! @harry_brant ❤️ 'Goodbyes are only for those who love with their eyes. Because for those who love with heart and soul there is no such thing as separation.' - Rumi."
Article continues below advertisement
Of course, people flocked to the comments section to comfort Trump. Her mom, Marla Maples, wrote, "Beautiful tribute my angel," while another person added, "May God comfort all who love and miss Harry. I'm sorry, Tiffany."
A third person added, "Sending my thoughts and prayers. What you wrote is so sweet and from the heart. RIP Harry."
Article continues below advertisement
"Today we lay to rest, and honor the life of my brother, a true angel of light, an extraordinarily unique soul unlike any who have come before," he captioned the snap of Harry and model Gaïa Jacquet-Matisse.
He continued, "This photo taken on his last day, shows the eternal beauty he will forever hold. It is impossible to express the devastation I feel for the loss of one with whom I shared not only a lifetime of beautiful memories, but with one who cared so deeply for my own happiness, was so devoted to my personal comfort, It is the loss not only of a brother, but of a best friend, my other half. My heart shatters to think we will never see that dear sweet face again. @harry_brant."
Article continues below advertisement
Article continues below advertisement
Harry was supposed to enter rehab before he accidentally overdosed on prescription drugs last week, his parents revealed.
"We will forever be saddened that his life was cut short by this devastating disease," a statement from the parents read. "He achieved a lot in his 24 years, but we will never get the chance to see how much more Harry could have done. Harry was not just our son, but a wonderful brother, loving grandson, favorite uncle and a caring friend.
"He was a creative, loving and powerful soul that brought light into so many people's hearts. He was truly a beautiful person inside and out," they added.