PHOTOS
Ageless Beauty! The Hottest Supermodels Over 50: Cindy Crawford, Naomi Campbell And More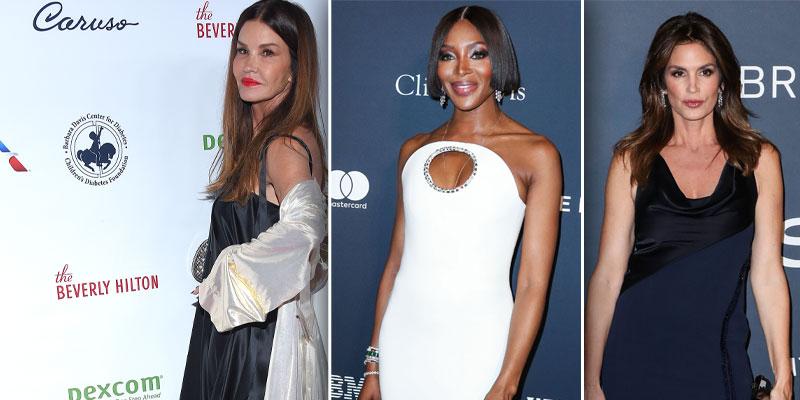 There are models and then there are SUPERMODELS.
These forces of fashions have branded themselves as household names with worldwide recognition in association with their modeling careers and beyond.
Nineties icon Claudia Schiffer once stated: "In order to become a supermodel one must be on all the covers all over the world at the same time so that people can recognize the girls."
These days the young likes of Kendall Jenner, Gigi and Bella Hadid, Kaia Gerber and Cara Delevingne may dominate the fashion word, but their legendary predecessors paved the way.
Article continues below advertisement
Cindy Crawford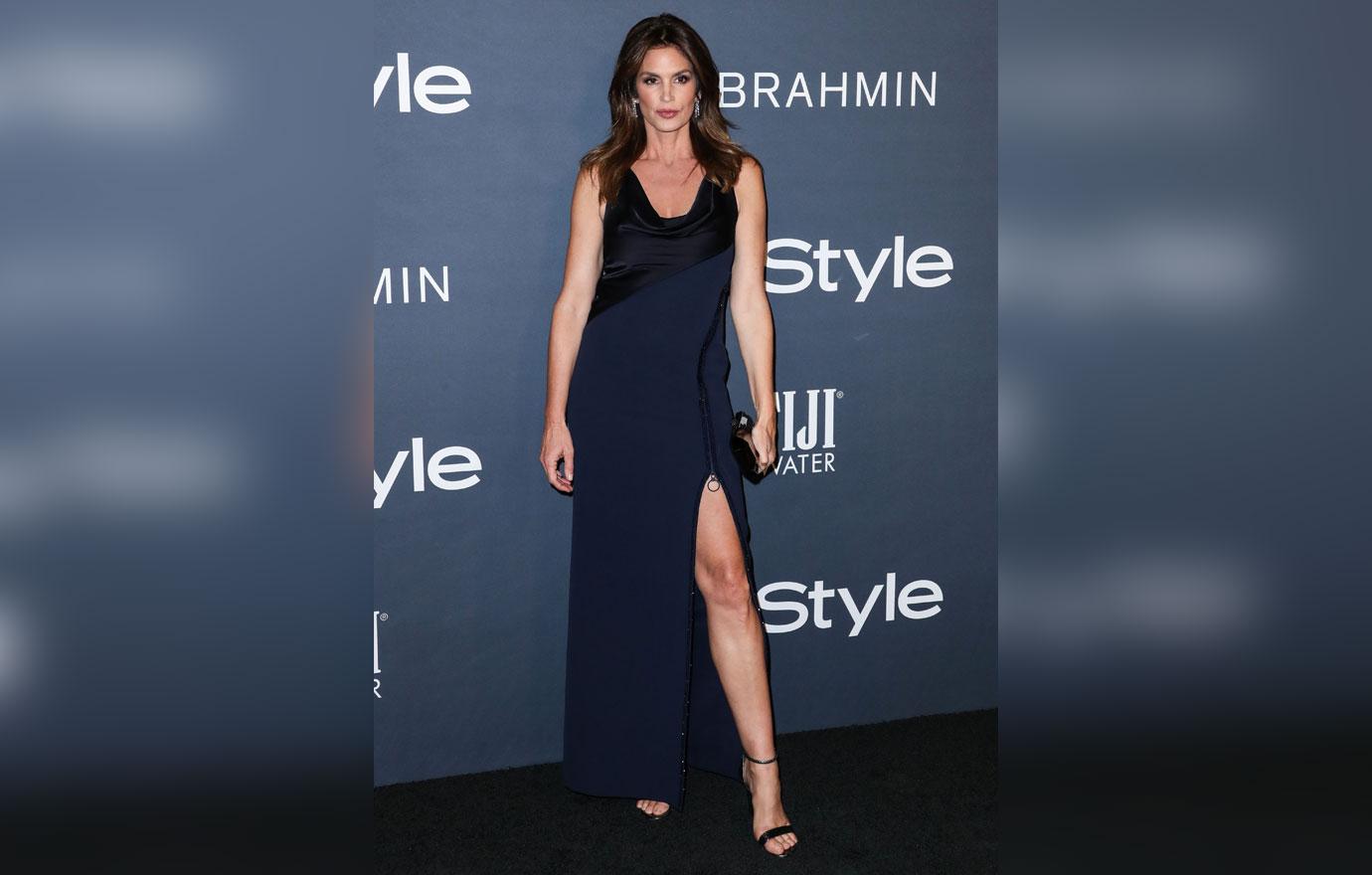 Cindy is one of the most iconic models of all time. The 5' 9" brunette, with her trademark beauty mark, dominated the fashion world in the 1980s and 1990s as a ubiquitous presence on magazine covers, runways and in fashion campaigns. The House Of Style host also appeared in a number of music videos including George Michael's infamous 'Freedom' video.
The 54-year-old shares two kids with her husband Rande Gerber - son Presley Gerber, 21 and daughter Kaia Gerber, 19 who is a bona-fide supermodel in her own right.
Article continues below advertisement
Naomi Campbell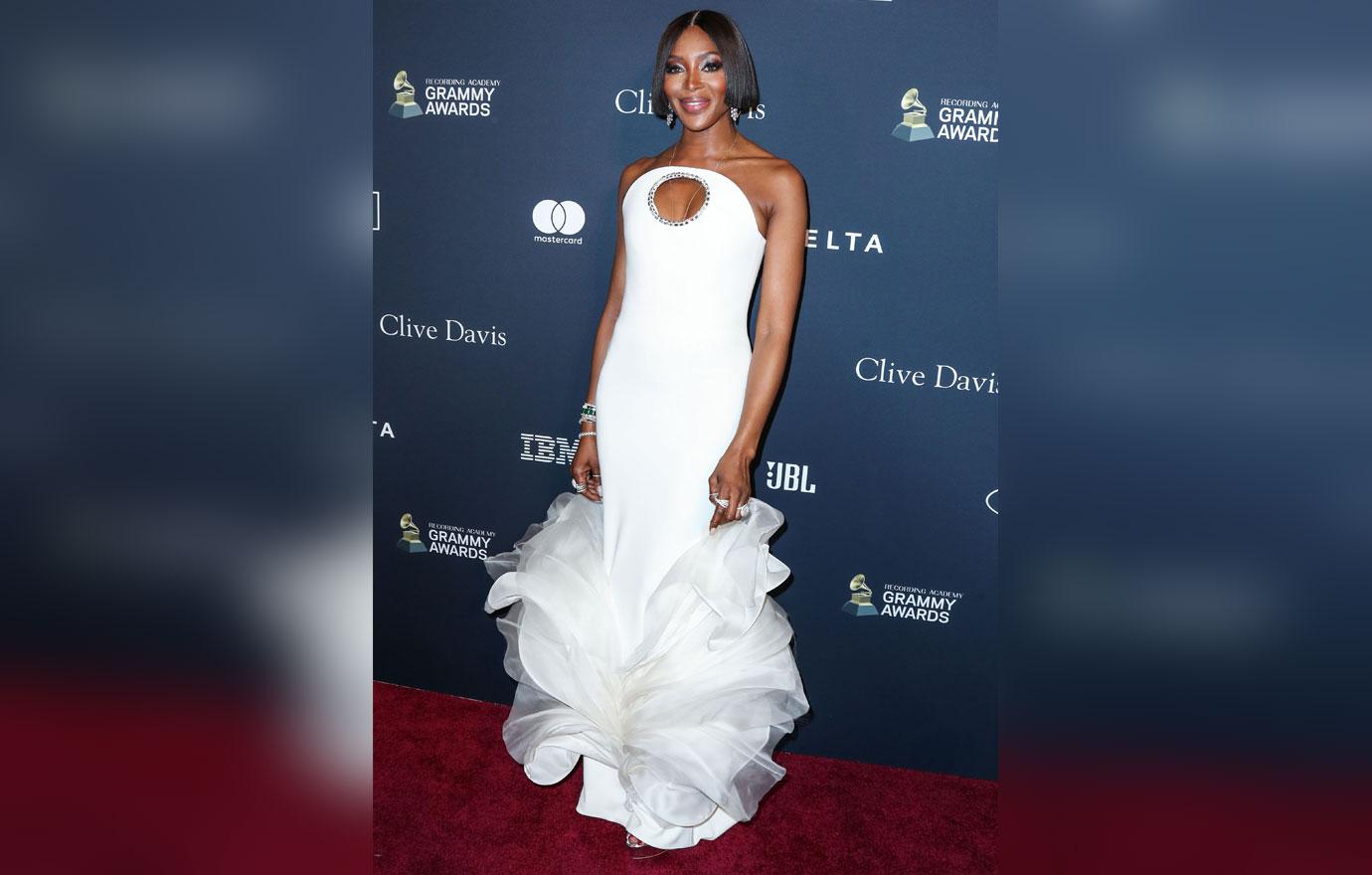 Naomi may have a reputation for being feisty but the 50-year-old undoubtedly changed the fashion industry forever. In December 1987, she appeared on the cover of British Vogue, as that publication's first black cover girl since 1966. In August 1988, she became the first black model to appear on the cover of French Vogue, after her friend and mentor, designer Yves St. Laurent, threatened to withdraw his advertising from the magazine if it continued to refuse to place black models on its cover. The following year, she appeared on the cover of American Vogue, which marked the first time a black model graced the front of the September magazine, traditionally the year's biggest and most important issue.
She has walked the runway for nearly every major fashion designer and was a dear of the late Gianni Versace and Alexander McQueen. She has also been the face of numerous campaigns for big name brands such as Fendi, Burberry, Dolce & Gabbana, Escada, Prada, Ralph Lauren, Balmain, Nars, Revlon, Victoria's Secret and more.
In June 2018, Campbell received the Fashion Icon award by the Council of Fashion Designers of American. During the COVID-19 pandemic, she began her own web series on YouTube, No Filter with Naomi. Her inaugural guest was Cindy Crawford, while subsequent guests ranged from Marc Jacobs, Adut Akech, and Christy Turlington to Ashley Graham and Nicole Richie.
Article continues below advertisement
Janice Dickinson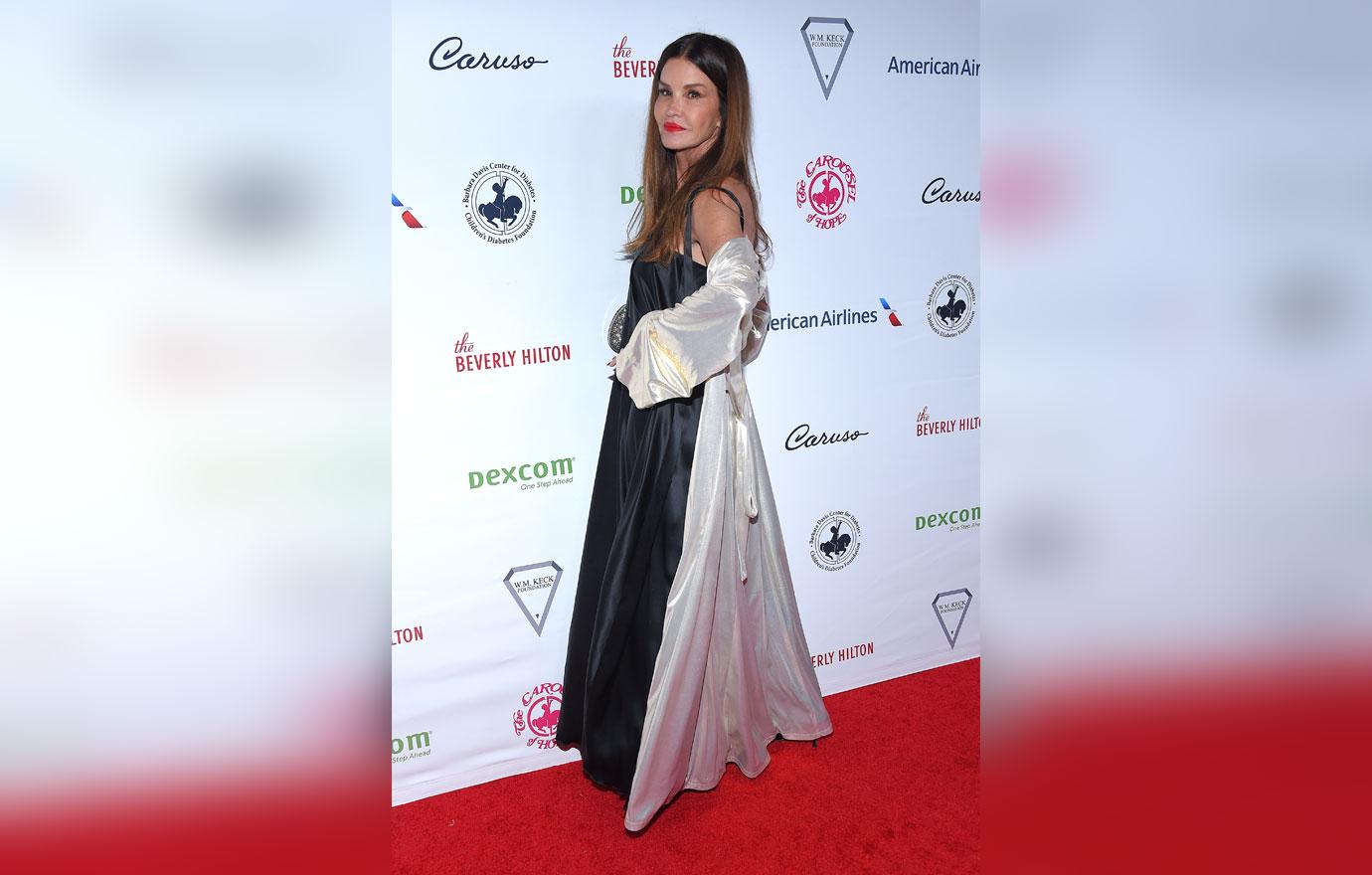 Janice Dickinson has been disputably described by herself and others as the first supermodel. After winning a national competition called "Miss High Fashion Model in the early 1970s, the now 65-year-old worked steadily through the decade. By the 1980s she signed to Elite Model Management and appeared within and on covers of magazines including Harper's Bazaar, Cosmopolitan, Vogue, Marie Claire and Playboy, and worked with some of fashion's best-known names, including Bill Blass, Gianni Versace, Valentino Garavani, Azzedine Alaïa, Pino Lancetti, Halston, Oscar de la Renta and Calvin Klein. She appeared on the cover of Elle seven times in a row and has been the face of ad campaigns for brands including Revlon, Alberto VO5, Balmain, Obao, Christian Dior, Clairol, Hush Puppies, Orbit gum, Max Factor, Virginia Slims, and Cutex.
Overshadowing her modeling career, Janice has found her niche in reality TV. She served as a judge on four cycles on America's Next Top Model and opened a modeling agency in 2005, which was documented in the reality television series The Janice Dickinson Modeling Agency. She's also appeared on 'I'm a Celebrity...Get Me Out of Here!, Celebrity Big Brother, Botched and Celebrity Rehab with Dr. Drew.
Janice has been married four times and has two children.
Article continues below advertisement
Iman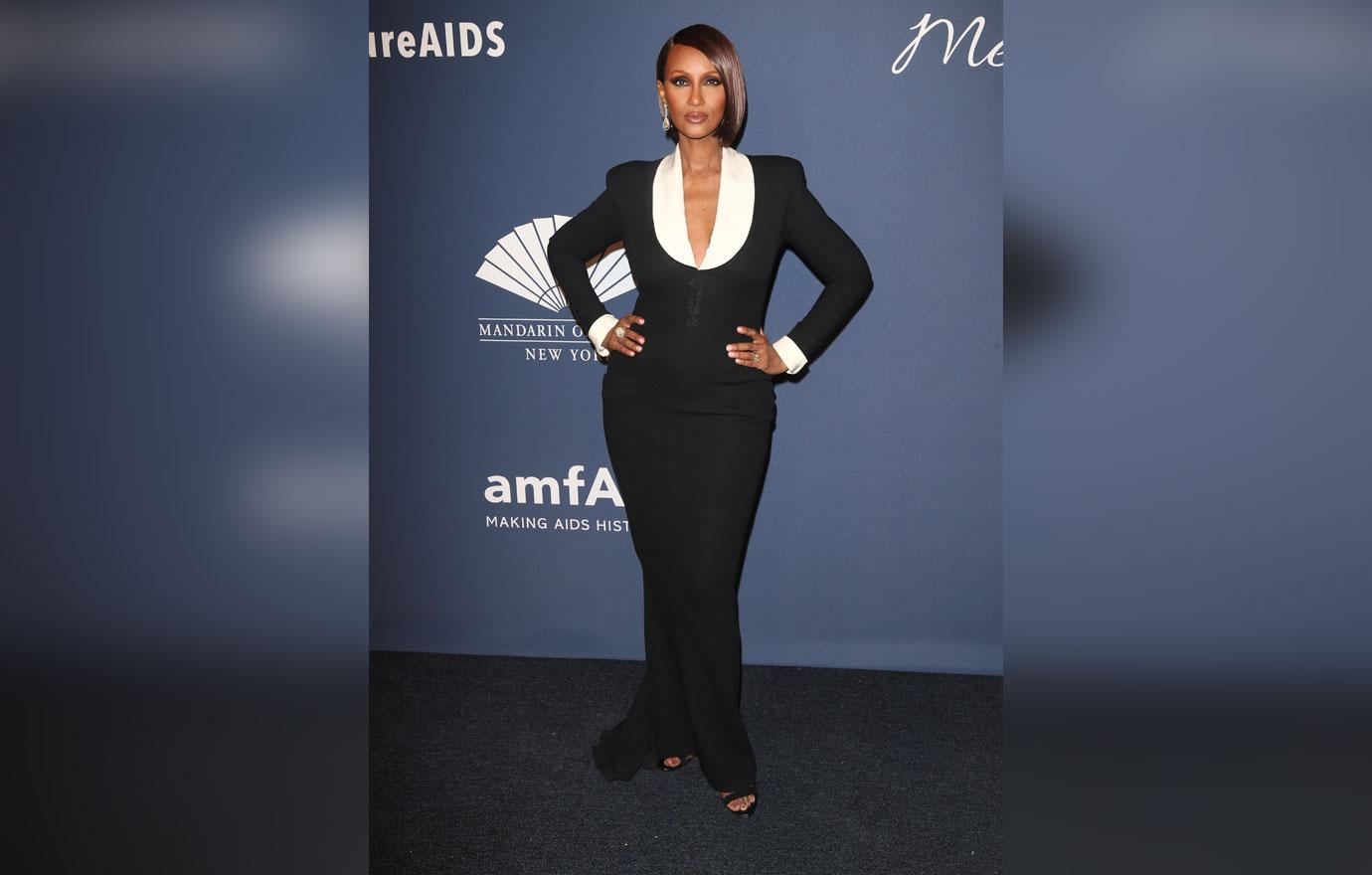 The 67-year-old Somalian beauty was discovered by American photographer Peter Beard while studying at university and subsequently moved to the United States to begin a modeling career. Her first modeling assignment was for Vogue a year later in 1976 and soon landed some of the most prestigious magazine covers, establishing herself as a supermodel. With her long neck, tall stature, slender figure, fine features, copper-toned skin, and exotic accent, Iman was an instant success in the fashion world. She became a muse for many prominent designers, including Halston, Gianni Versace, Calvin Klein, Issey Miyake and Donna Karan. She was also a favorite of Yves Saint-Laurent, who once described her as his "dream woman."
After almost two decades of modeling, Iman started her own cosmetics firm in 1994, focusing on difficult-to-find shades for women. Iman Cosmetics was a $25-million-a-year business by 2010. It is centered on $14.99 foundations in four formulations and 14 shades, and is among the top-selling foundation brands on Walgreens website.
In 2010, Iman received a Fashion Icon lifetime achievement award from the CFDA, a special prize reserved for "an individual whose signature style has had a profound influence on fashion".
In addition to running her global beauty company, Iman is also actively involved in a number of charitable endeavors. Since September 2019, Iman has held the role of CARE's first-ever Global Advocate, where she works alongside CARE to support its mission to create a world where poverty has been overcome and all people live with dignity and security. She is also currently a spokesperson for the Keep a Child Alive program, and works closely with the Children's Defense Fund. She also serves as an Ambassador for Save the Children, and has been active in raising awareness of their relief services in the greater East Africa region.Additionally, Iman works with the Enough Project to end the global trade in conflict minerals.
Iman is the widow of late musician David Bowie. They have one daughter, Alexandria Zahra Jones, 20. Iman is also stepmother to Bowie's son from a previous marriage, Duncan Jones. She also shares a daughter, Zulekha Haywood, 42, with ex-husband, basketball player Spencer Haywood.
Article continues below advertisement
Christie Brinkley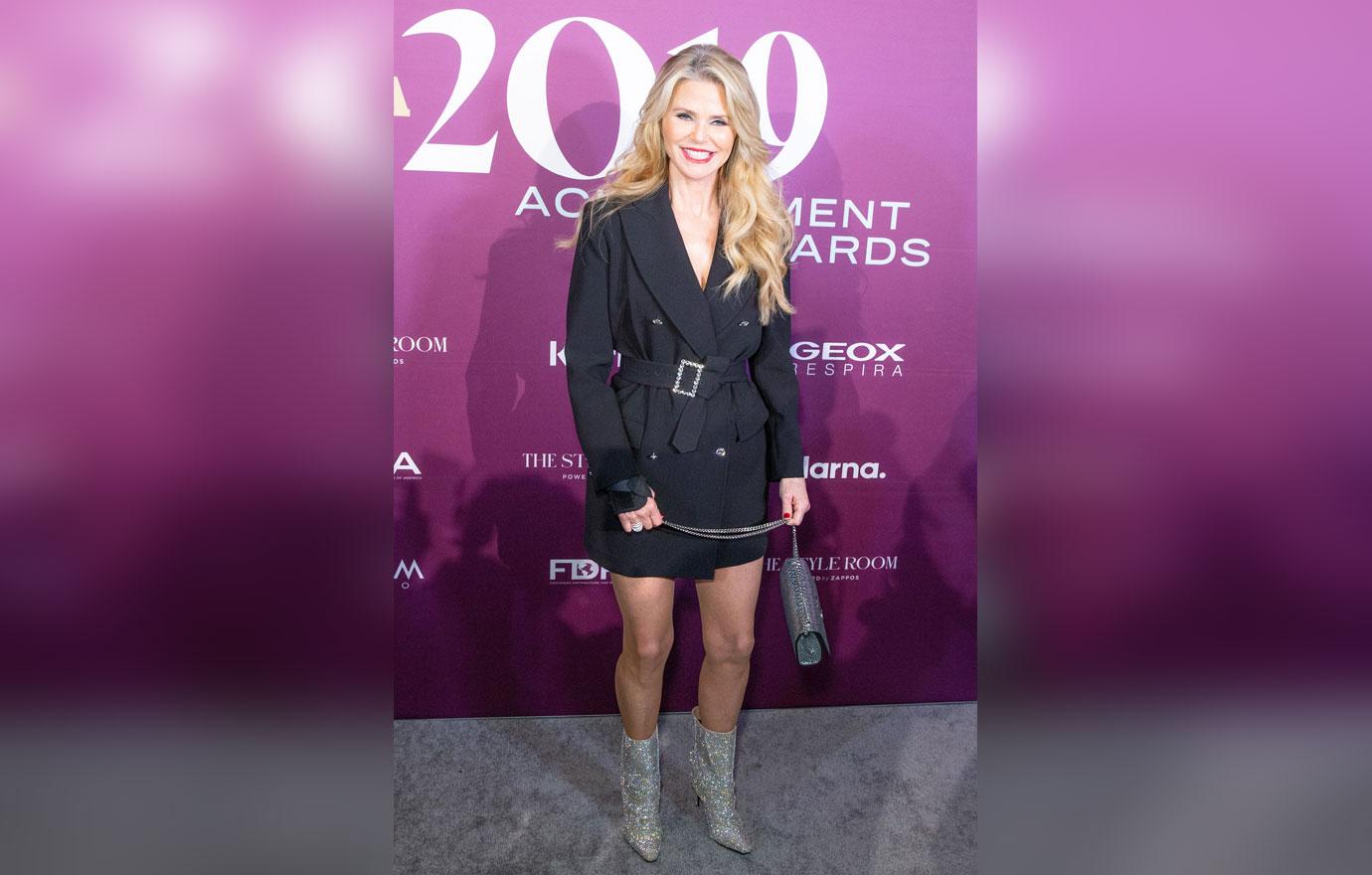 Christie rose to worldwide fame with her appearances in the late 1970s Sports Illustrated Swimsuit Issues, ultimately appearing on an unprecedented three consecutive covers starting in 1979. The now 66-year-old spent 25 years as the face of CoverGirl, has appeared on over 500 magazine covers, and has signed contracts with major brands—both fashion and non-fashion including Chanel, Diet Coke, Max Factor, Nissan, Noxema, Revlon, Clairol, Yardley of London, Halston and Gottex.
Christie also dabbled in acting appearing in the film National Lampoon's Vacation, and the television series Mad About You and Parks & Recreation.
Christie has been married four times and has three adult children. She shares musician daughter Alexa Ray Joel, 34, with her second husband Billy Joel. She shares son Jack Brinkley-Cook, 25 (who dates model Nina Agdal) with her third husband Richard Taubman. With her most recent ex husband, Peter Cook, Christie shares and daughter Sailor Brinkley-Cook, 22, who has followed in her mother's footsteps and appeared in the Sports Illustrated Swimsuit Issue.
Article continues below advertisement
Elle Macpherson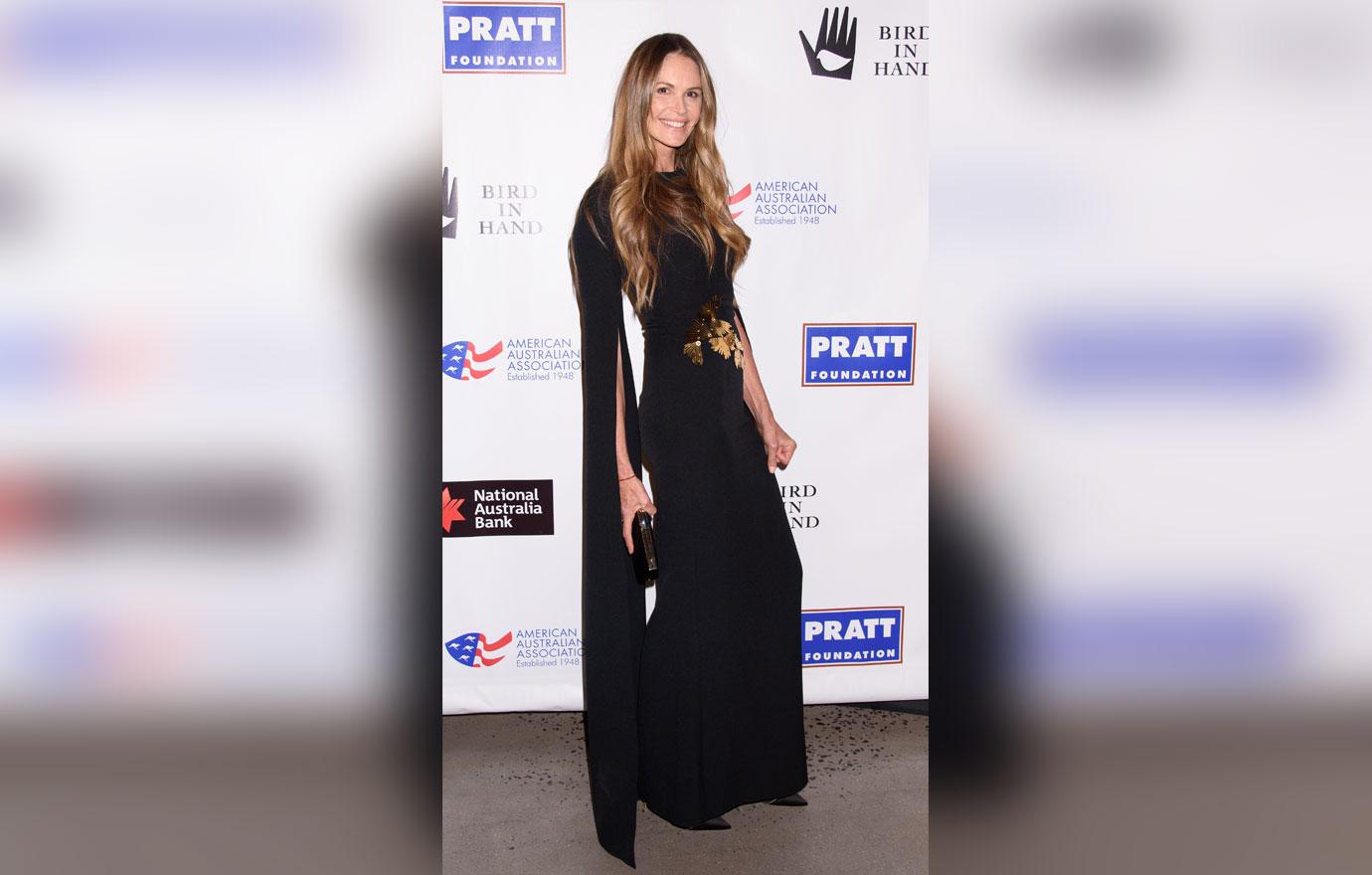 Once nicknamed "The Body," the 56-year-old is still bringing the heat. Known for her record five cover appearances for the Sports Illustrated Swimsuit Issue beginning in the1980s, Elle also gained success in high fashion, modeling for brands such as Louis Vuitton, Christian Dior, Thierry Mugler, Calvin Klein, John Galliano and Valentino.
Elle went on to host and executive producer of Britain & Ireland's Next Top Model, had a recurring role on the sitcom Friends and started a number of businesses including her own modeling agency.
She has two sons from her relationship with financier Arpad Busson.
Article continues below advertisement
Claudia Schiffer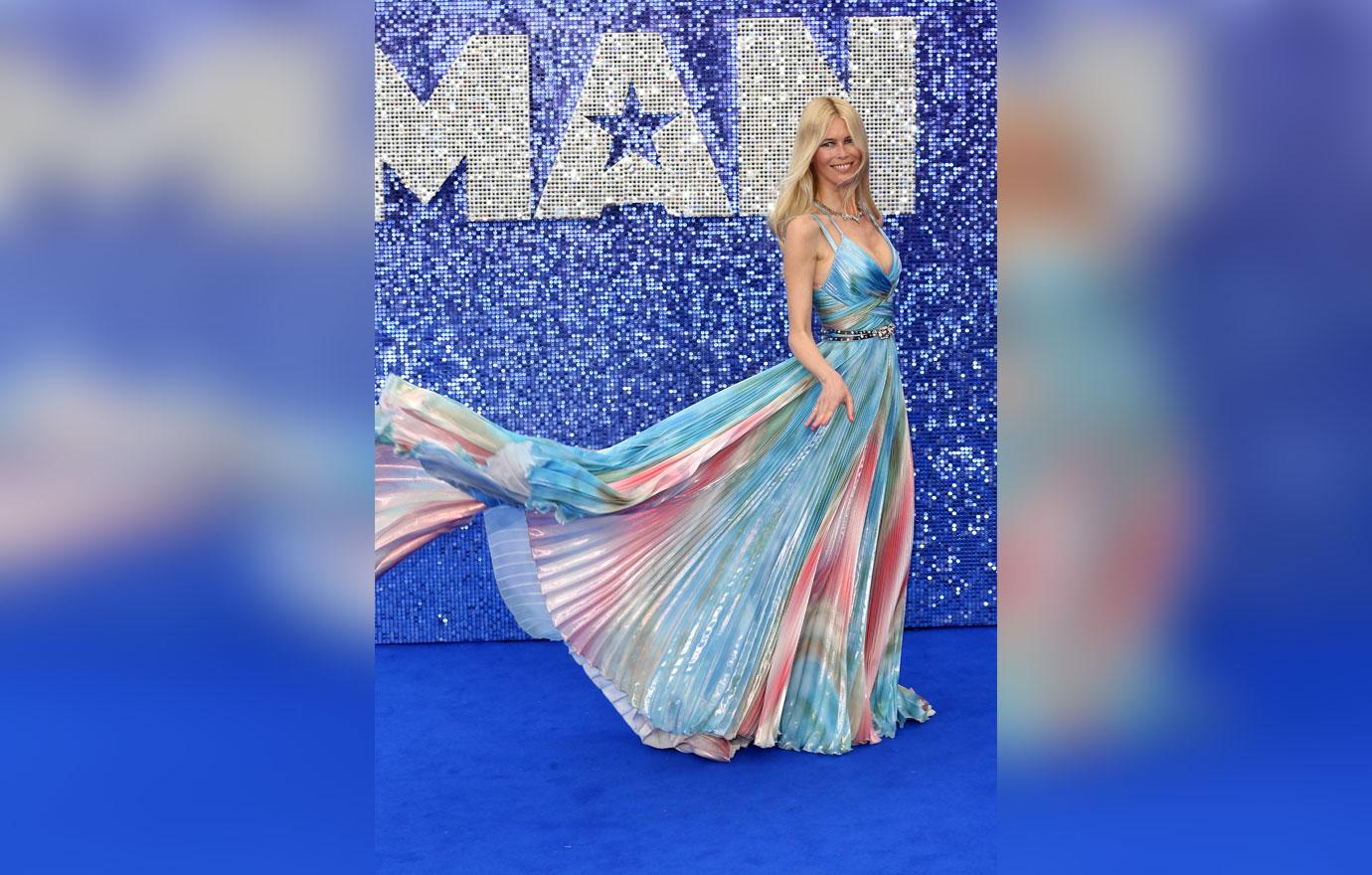 Claudia celebrated her 50th birthday on Aug. 25. The german beauty, who was compared to Brigitte Bardot at the start of her careers, was one of the most successful models of the 1990s. She was one of the most iconic faces of Guess? and modeled for the likes of Versace, Balmain, Giorgio Armani, Blumarine, Dolce & Gabbana, Max Mara, Salvatore Ferragamo and more. Claudia still holds a contract with L'Oréal and is one of their longest standing ambassadors.
In addition to designer her own line of cashmere fashions, Claudia, who famously dated magician David Copperfield, appeared in a number of movies including Love Actually, Zoolander, Richie Rich and Black and White.
She and her husband, film director Matthew Vaughn, share three children, Casper 17, Clementine, 15 and Cosima 10.
Article continues below advertisement
Helena Christensen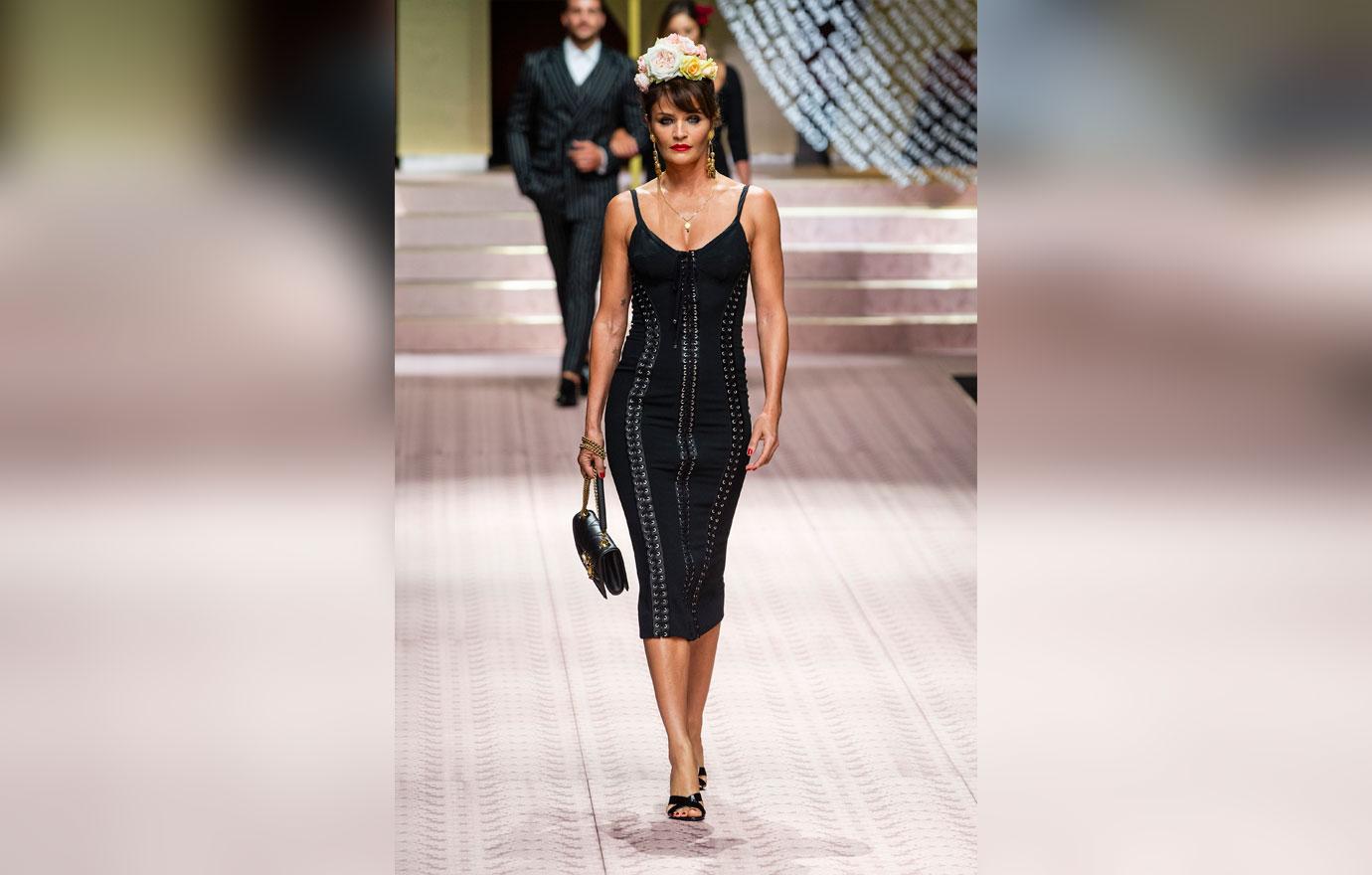 The 51-year old Danish model got her start in beauty pageants. Winning the Miss Universe Denmark crown in 1986 at the age of 17, Helena subsequently represented Denmark in the Miss Universe 1986 pageant. Following her success, Helena rose to prominence in the 1990s, fashion scene becoming one of the most popular models of her time. Known for her piercing eyes and killer curves, Helena started in the super sexy music video for Chris Isaak's 1990 song 'Wicked Game,' became a former Victoria's Secret Angel and dominated catwalks and fashion magazine covers.
With an interest in photography, she co-founded Nylon in 1999 and was the magazine's original creative director. Today, in addition to still stomping runways, Helena is active in breast cancer fundraising and climate change awareness.
Helena has a 10-year-old son, Mingus from her relationship with The Walking Dead actor Norman Reedus.
Article continues below advertisement
Linda Evangelista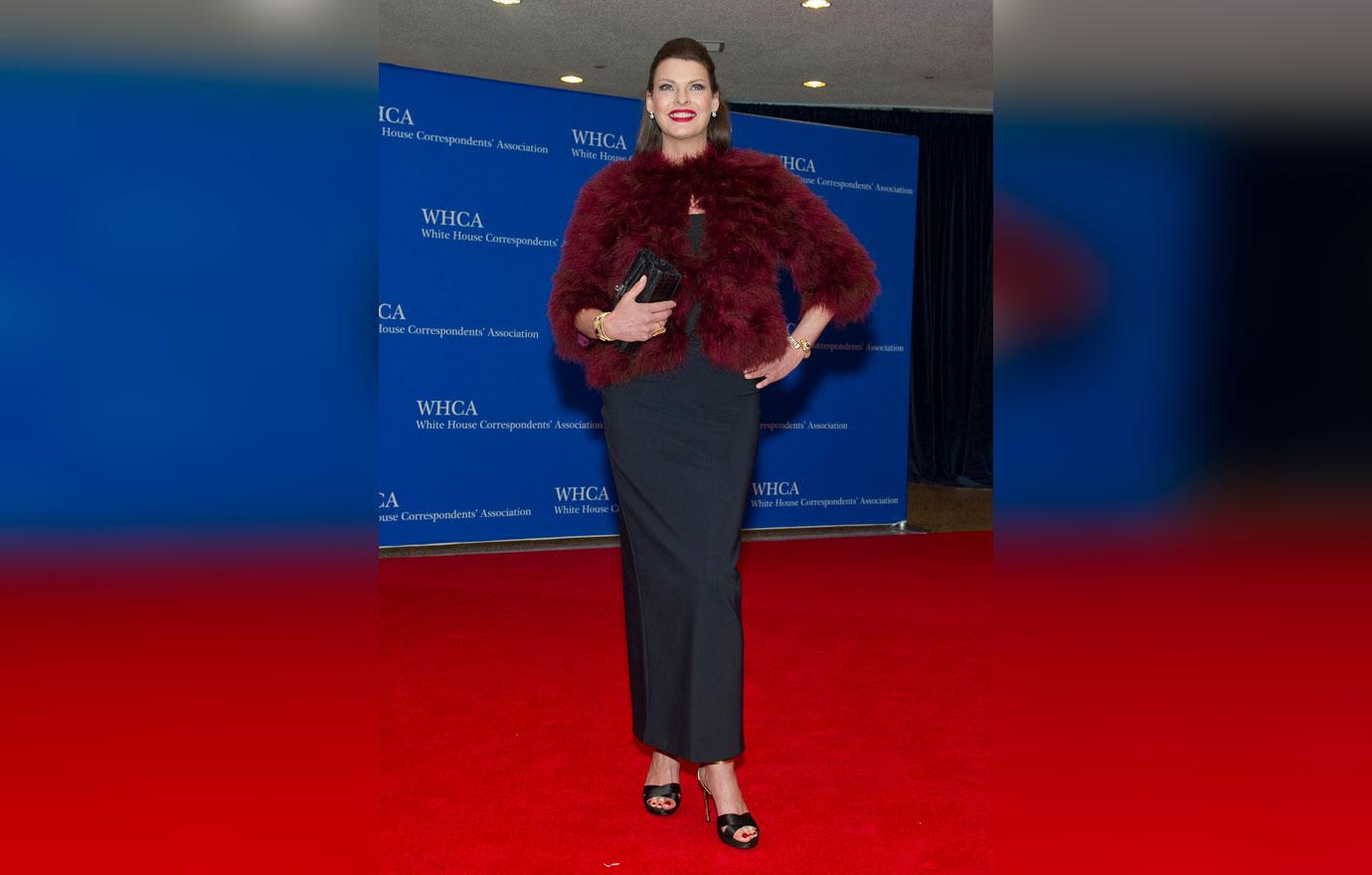 The 55-year-old once famously declared "We don't wake up for less than $10,000 a day." The Canadian beauty was a rising fashion star in the late 1980s when she was convinced by photographer Peter Lindberg to chop her hair. The haircut was referred to as "The Linda" and it inspired the creation of a wig called "The Evangelista". Demi Moore sported the haircut in the 1990 film Ghost, and Susan Sullivan from the television show Falcon Crest rocked it as well. It has been said of Linda that "the world's most famous haircut turned her from an averagely in-demand top model to an insanely in-demand, only-Linda-will-do top model, so sensationally successful that the word 'supermodel' had to be coined to describe her".
In 1991, it was rumored that the fashion house Lanvin paid Linda $20,000 to walk in their haute couture show for the spring/summer season, an amount that was considered excessive. The model went on to appear on more than 700 magazine covers worldwide and became the muse for Gianni Versace and Chanel designer Karl Lagerfeld. She has been referred to as "the supermodel's supermodel" by T: The New York Times Style Magazine.
She retired from her modeling career in 1998 and made a comeback three years later, this time working only sporadically. Today, Linda has a 13-year-old son named Augustin James.
Article continues below advertisement
Twiggy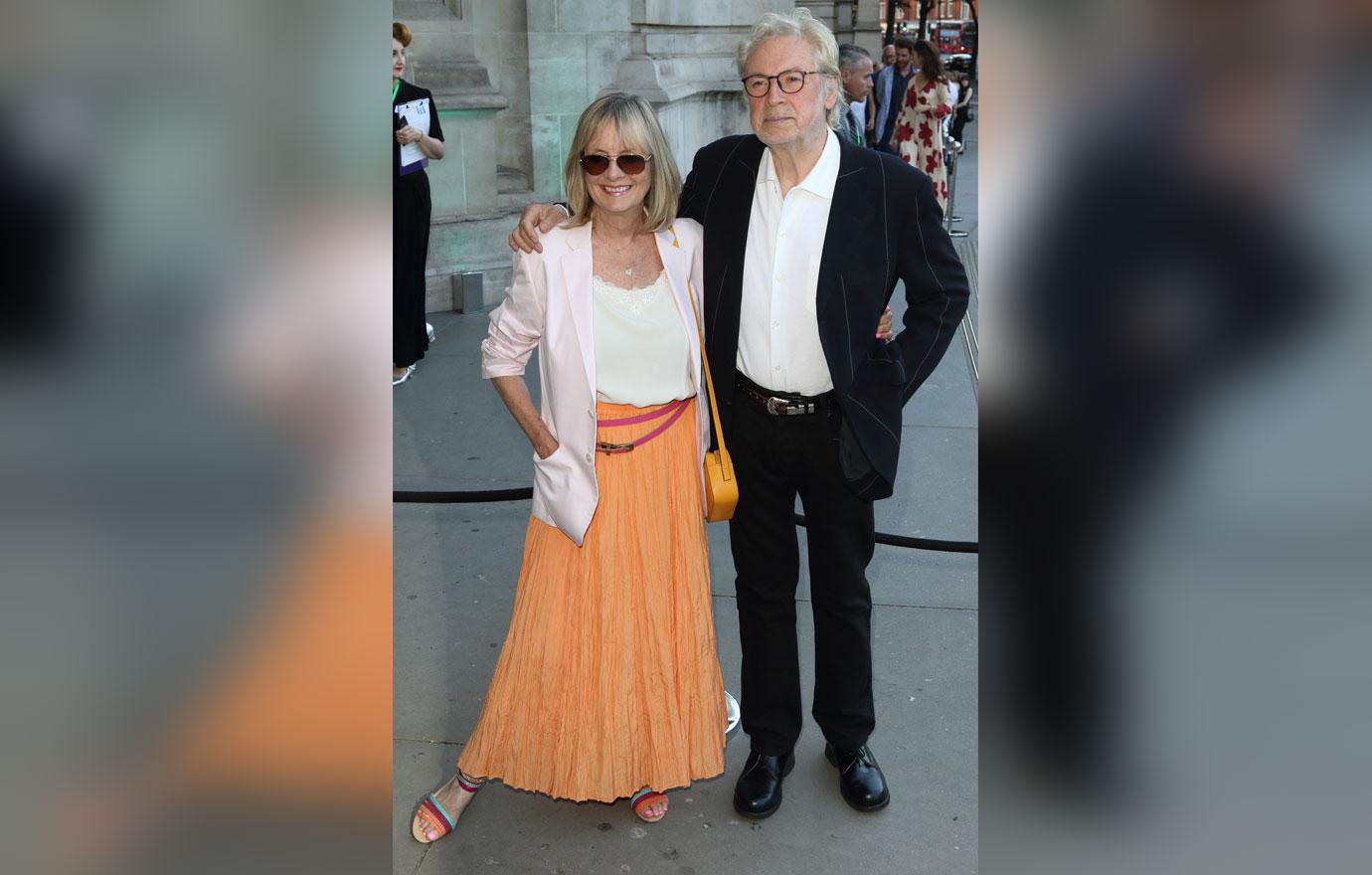 The 70-year-old is a British cultural icon and was a prominent teenage model during the swinging sixties in London. Known for her big eyes, long eyelashes, and short hair, Twiggy (real name Lesley Hornby) was named "The Face of 1966" by the Daily Express and voted British Woman of the Year. By the following year, she had modeled in France, Japan, and the U.S., and had landed on the covers of Vogue and The Tatler.
Twiggy married American actor Michael Witney in 1977. Their daughter, Carly, was born in 1978. They remained married until his death in 1983 from a heart attack. She met her current husband Leigh Lawson in 1984.
Article continues below advertisement
Beverly Johnson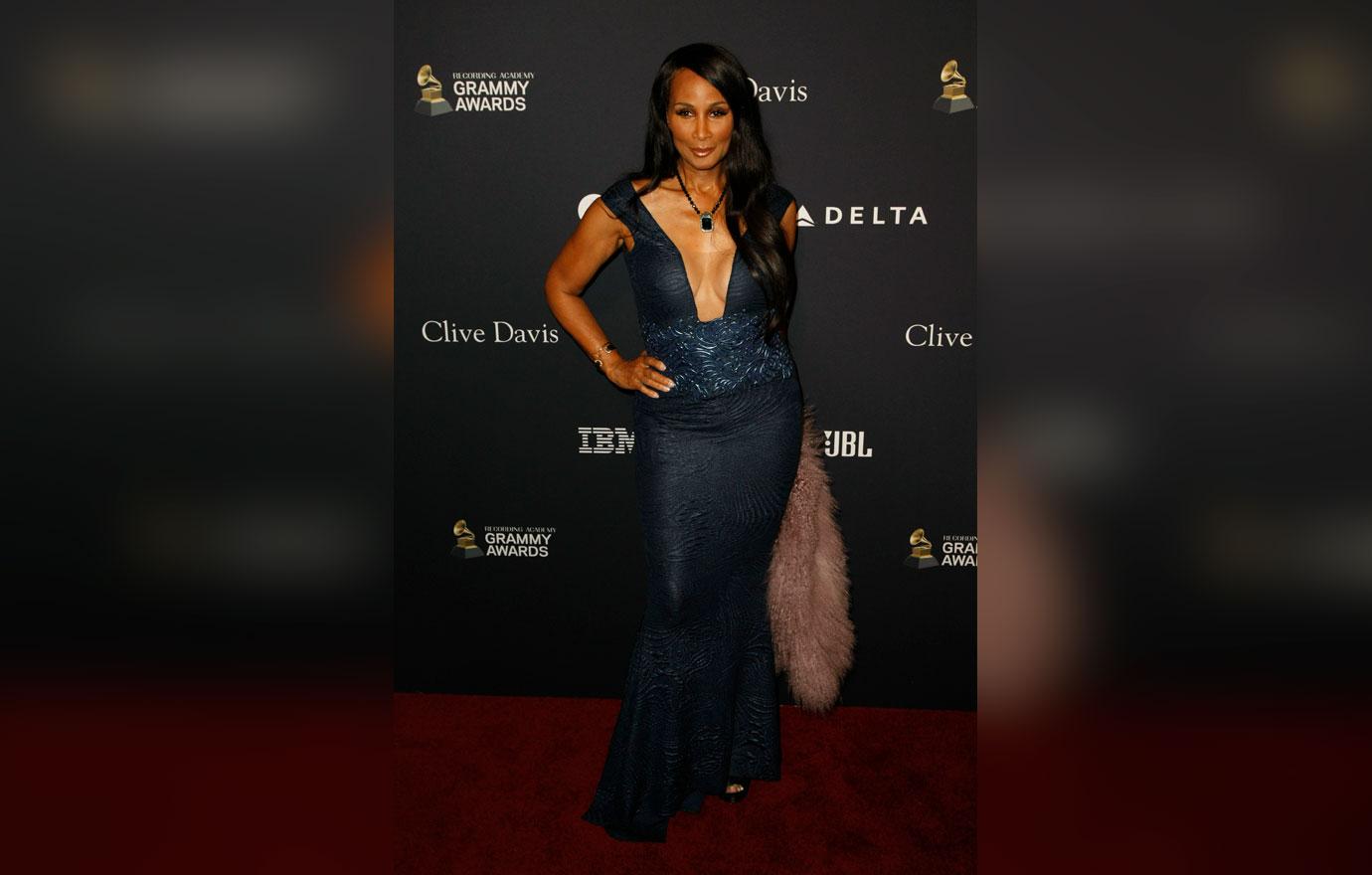 The 67-year-old rose to fame when she became the first African-American model to appear on the cover of American Vogue in August 1974. Her appearance on the cover changed the beauty ideal in US fashion, and by 1975, every major American fashion designer had begun using African-American models. In addition to modeling, Beverly, who once accused actor Bill Cosby of drugging her at his Manhattan residence in the 1980s, has also written the books, Beverly Johnson's Guide to a Life of Health and Beauty and True Beauty: Secrets of Radiant Beauty for Women of Every Age and Color. She also appeared in a number of TV series and has a brief singing career.
Beverly has been married twice and shares a daughter, Anansa Sims, 43, with ex Danny Sims.
Article continues below advertisement
Kathy Ireland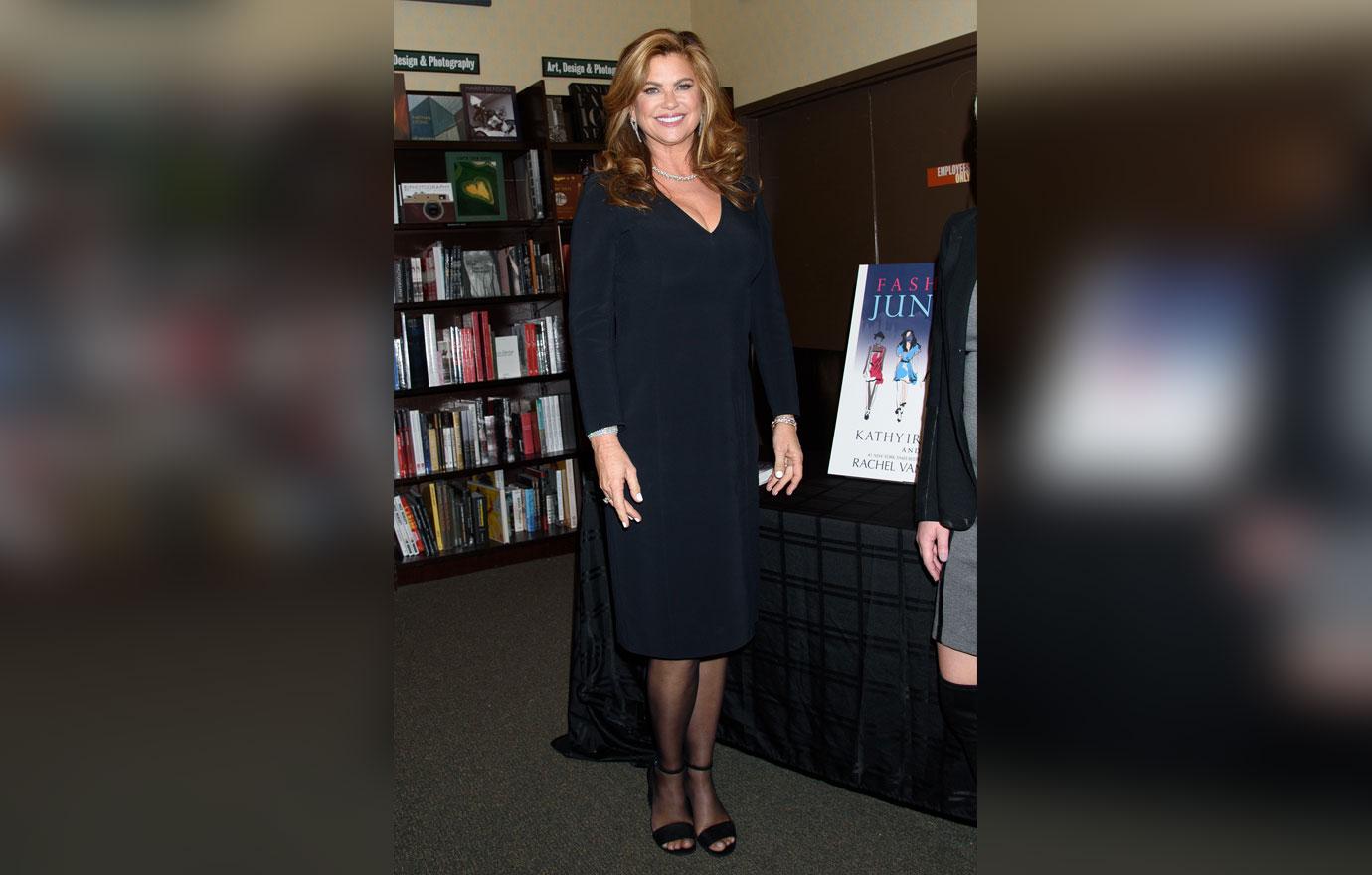 The 57-year-old was a supermodel in the 1980s and 1990s, best known for appearing in 13 consecutive Sports Illustrated Swimsuit Issues. In 1993, she founded a brand marketing company, kathy ireland Worldwide (kiWW), which has made her one of the wealthiest former models in the world. As a result of her career as a businesswoman, she had made a $420 million personal fortune by 2015. In 2012, $2 billion worth of products bearing her company's brand were sold.
In addition to a few acting gigs, Kathy participated in the ninth season of Dancing with the Stars, In 2020 Kathy released her first novel based on true events from her storied career in the modeling industry titled Fashion Jungle.
Kathy shares three children, Erik, Lily and Chloe, with her husband of 32 years, Greg Olsen.
Article continues below advertisement
Christy Turlington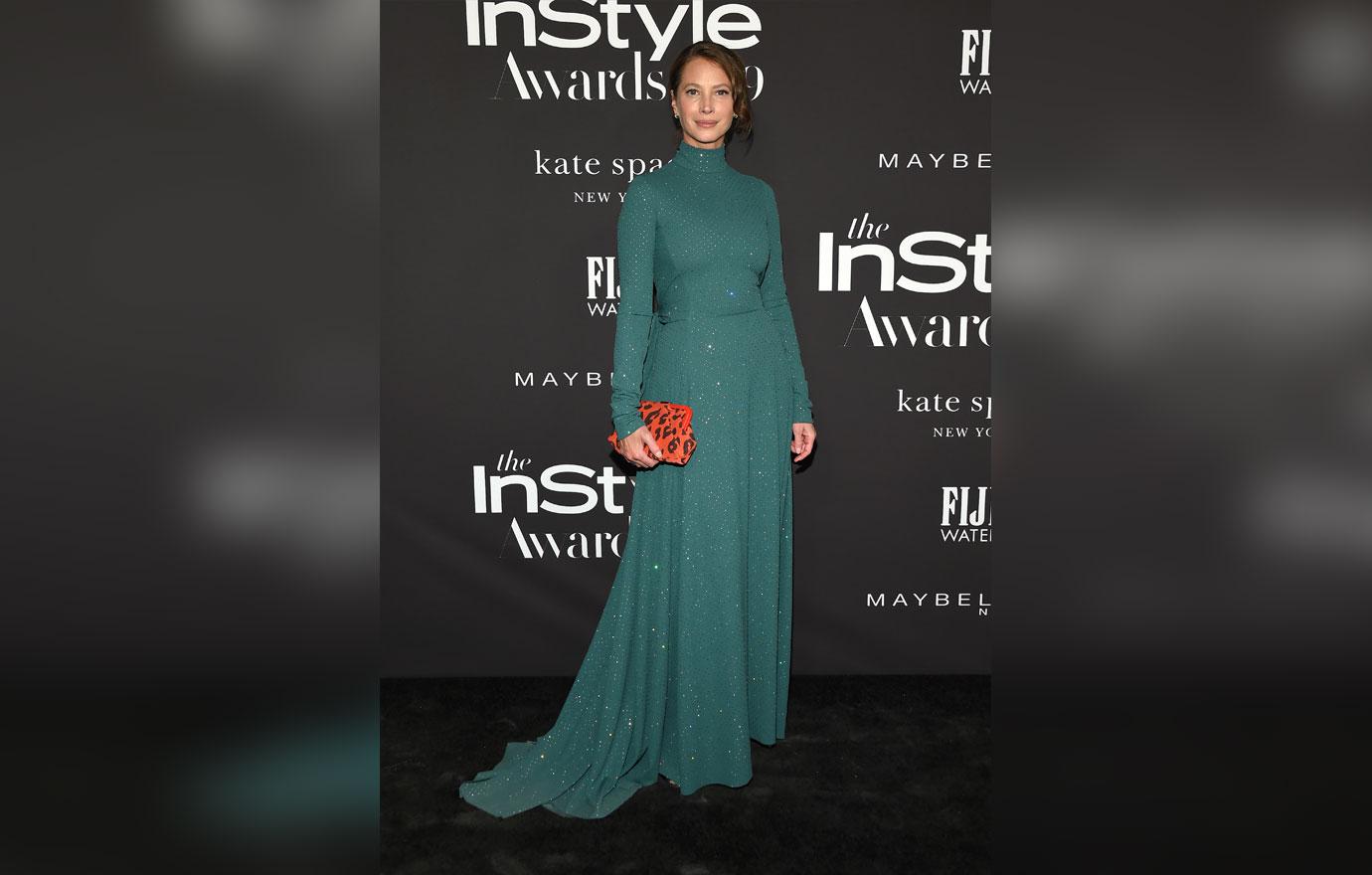 Grace Coddington, the long-time creative director of American Vogue magazine, once described the 51-year-old as "the most beautiful woman in the world." The California native began modeling at the age of 14 and went on to grace magazine covers and stomp runways for the best in the business. She also modeled for high-profile advertising campaigns for Calvin Klein, Chanel, Donna Karan, Prada, Valentino, Versace, Louis Vuitton, Bally, Jason Wu, Max Mara, Escada, Michael Kors, Maybelline and more. She most recently closed the Autumn/Winter 2019 show for the fashion designer Marc Jacobs.
In addition to her fashion career, Christy is known for her humanitarian activities. She founded Every Mother Counts, a non-profit organization devoted to making pregnancy and childbirth safe for every mother. It was founded after the completion of her documentary, No Woman, No Cry, a film about pregnant women and their caregivers in Tanzania, Bangladesh, Guatemala and the United States. In 2013, Christy directed the documentary film Every Mile, Every Mother, which explores Every Mother Counts' participation in long distance running to highlight distance from healthcare providers as barriers to women receiving quality care. In 2014, she was included on the annual Time 100 list of the most influential people in the world.
Christy has been married to actor Ed Burns since 2003 and the two share two children Grace and Finn.
Article continues below advertisement
Stephanie Seymour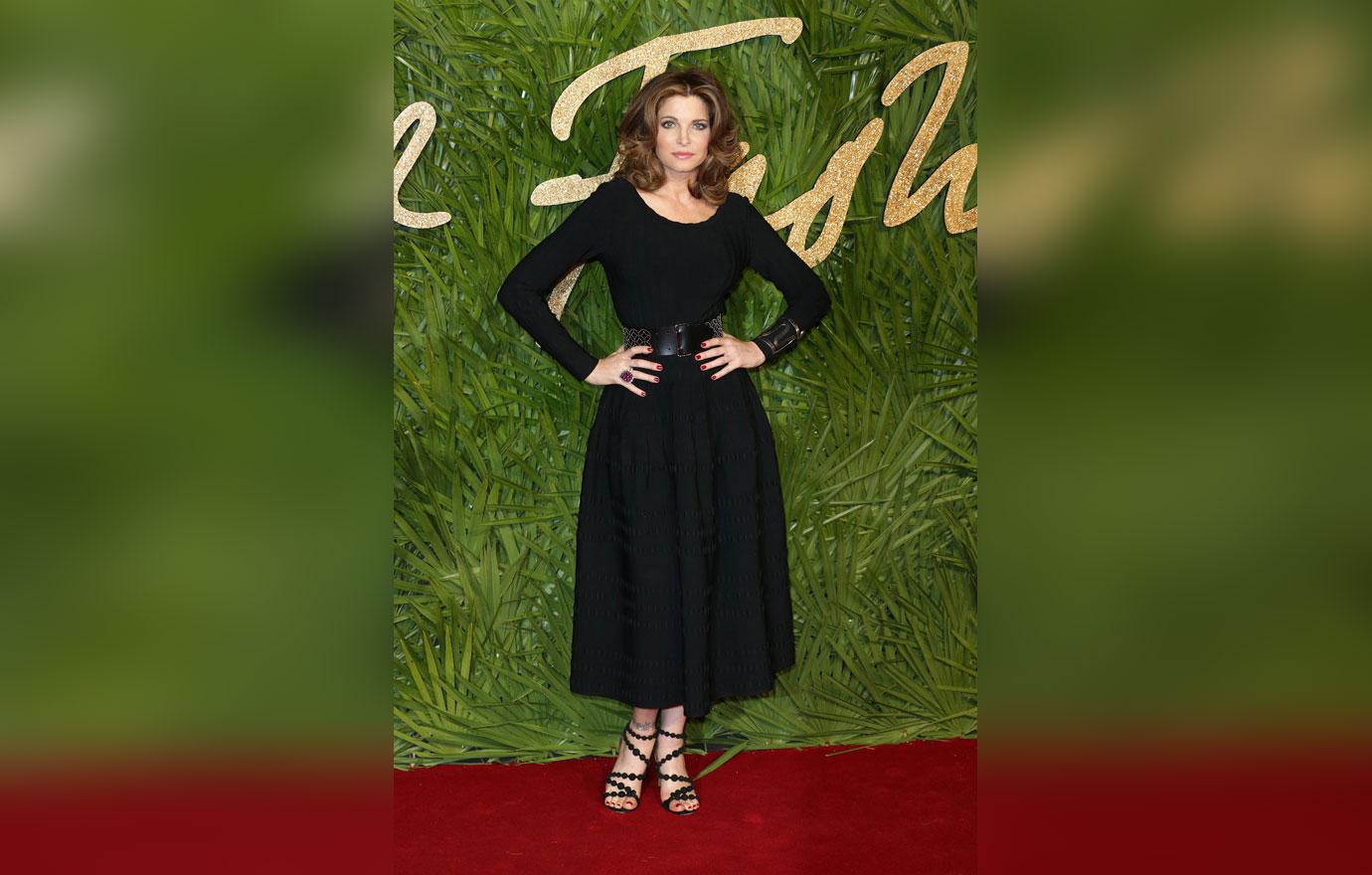 In the late 1980s and early 1990s, the 52-year-old appeared in numerous issues of the Sports Illustrated Swimsuit Issue and on the cover of Vogue. She was one of the first models for Victoria's Secret and famously appeared in the music video for the Guns N' Roses song 'November Rain' (and dated lead singer Axl Rose).
Stephanie co-founded and launched the lingerie line Raven & Sparrow in 2017. The line features high end vintage inspired pieces designed for comfort, ranging from camisoles and rompers to silk robes and nightgowns.
Stephanie has a 30-year-old son from her first marriage to guitarist Tommy Andrews and two children, Peter, 24, and Lily, 16, from her second and current marriage to billionaire Peter Brant.
Article continues below advertisement
Paulina Porizkova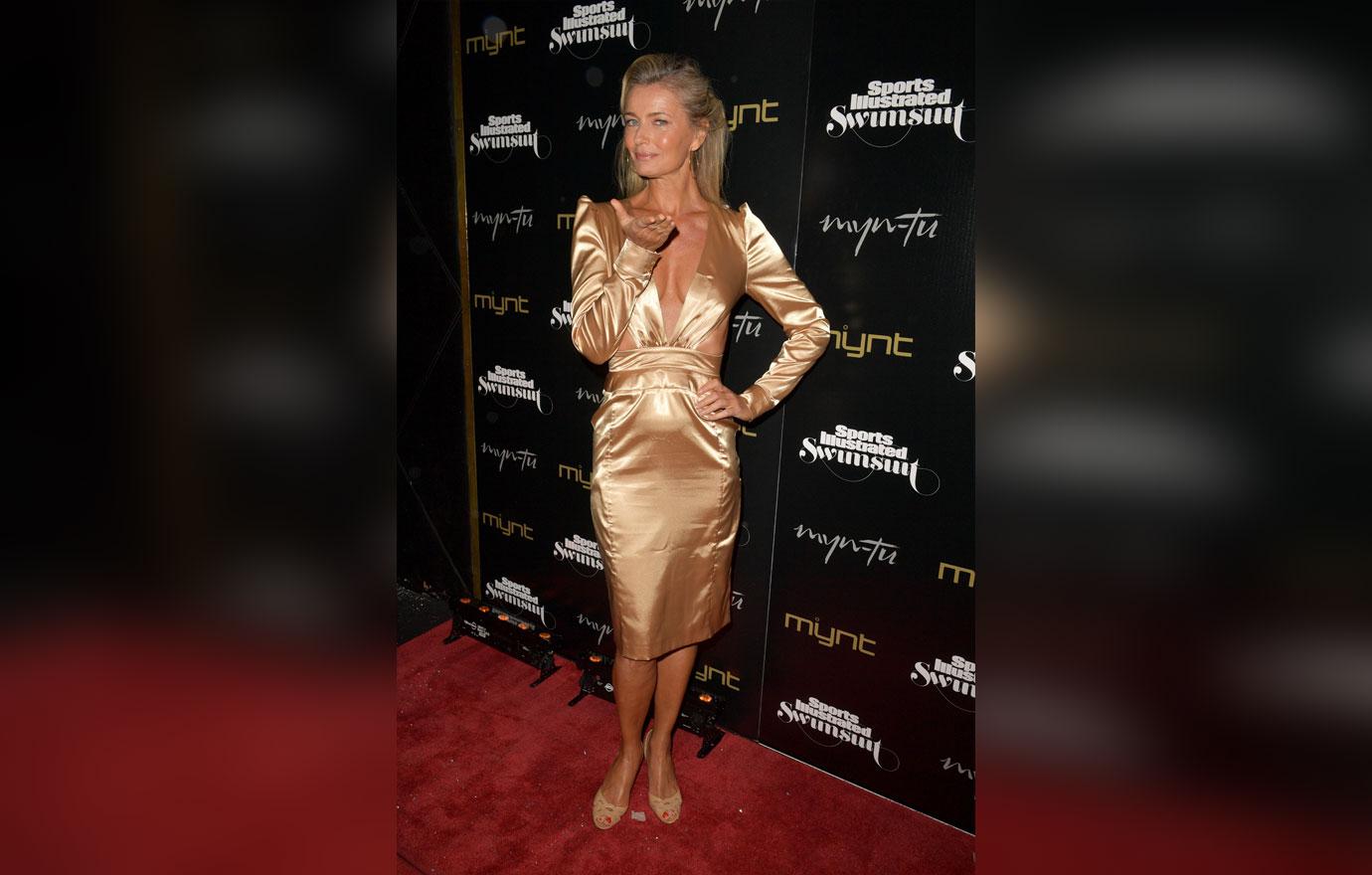 A top model in Paris during the early 1980s, Paulina's fame spread to the United States when 18 years old, she became the first woman from Central Europe to be on the cover of the Sports Illustrated Swimsuit Issue. The now 55-year-old was the second woman (after Christie Brinkley) to be featured on the swimsuit issue's front cover in consecutive years. The Czech native has been featured in advertising campaigns for the likes of Chanel, Oscar De La Renta, Perry Ellis, Laura Biagiotti, Anne Klein, Ellen Tracy, Barneys New York and appeared on the runway for Calvin Klein. In 1988, Porizkova won what was then the highest-paying modeling contract - a $6,000,000 contract with Estée Lauder.
She went on to participate on the judging panel of America's Next Top Model in Cycles 10–12 and compete on Dancing With The Stars. She also guest starred on five episodes of the CBS Daytime soap opera As the World Turns.
Porizkova was married to Ric Ocasek, lead singer of the rock band The Cars after meeting in1984 during the filming of the band's music video 'Drive.' He passed away in September 2019.
Article continues below advertisement
Cheryl Tiegs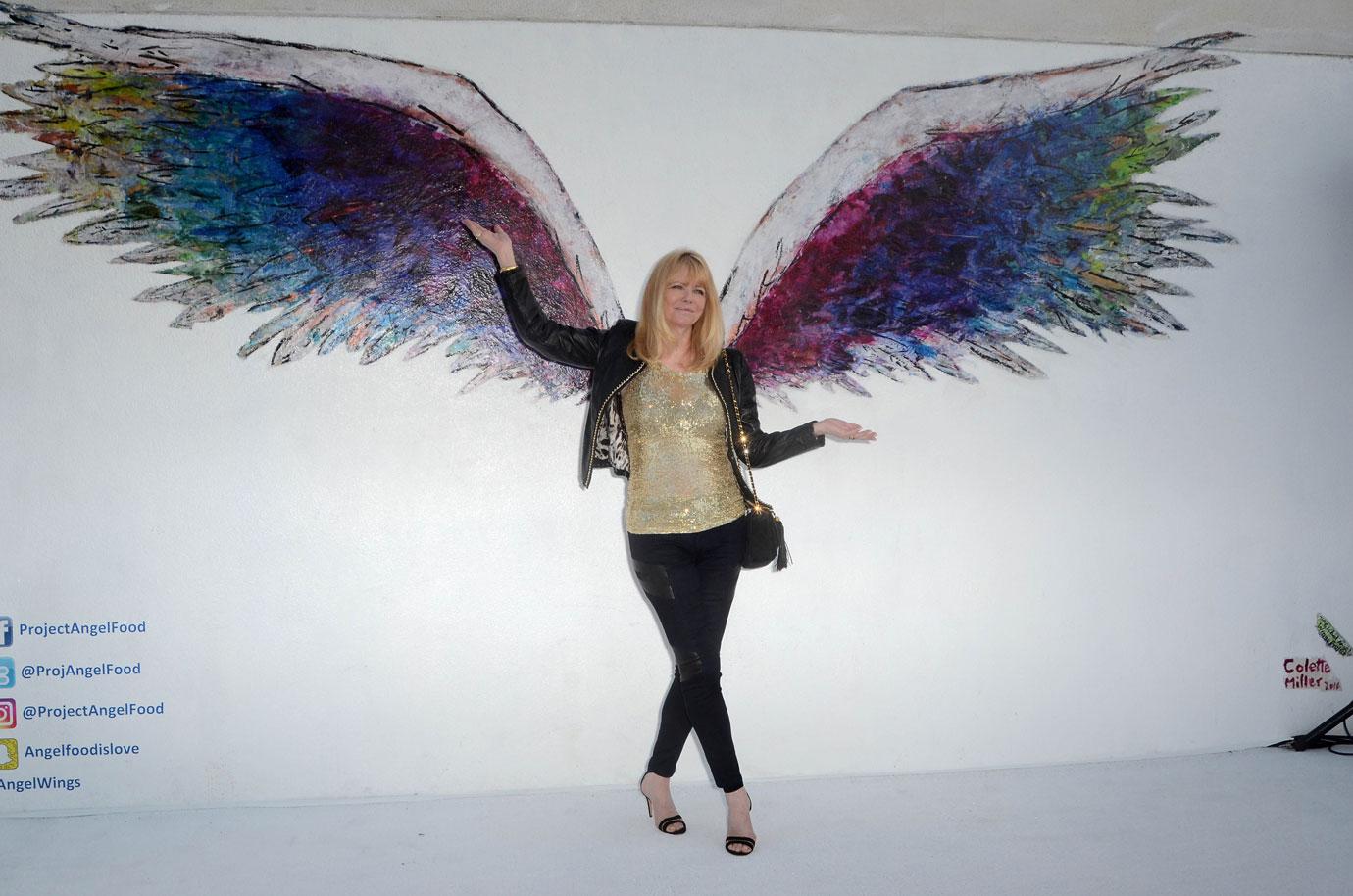 Frequently described as the first American supermodel, the 72-year-old is best known for her multiple appearances on the covers of the Sports Illustrated Swimsuit Issue and TIME and for her 1978 "Pink Bikini" poster, which became an iconic image of 1970s pop culture. In 1980, Cheryl launched a signature line of clothing and accessories for Sears. The first retail venture by a supermodel, the Cheryl Tiegs Collection neared $1 billion in sales by 1989.
Cheryl was married four times and has three sons Zackary, with ex Anthony Peck (son of actor Gregory Peck) and twins Theo and Jaden, who were delivered via surrogacy during her marriage to yoga instructor Rod Stryker.