COUPLES
John Mulaney's Wife Goes Silent, Deletes IG As He Enters Rehab—Despite Pals' Support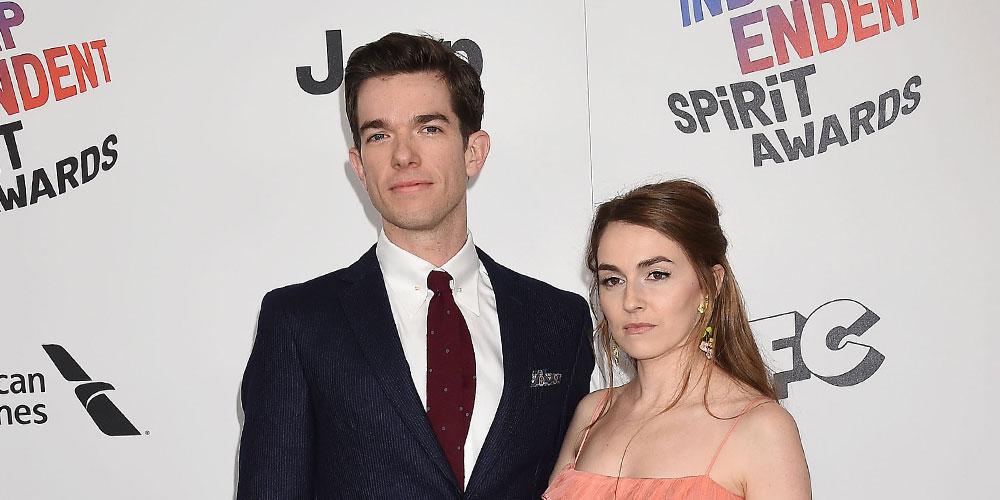 Trouble in paradise? Fans claim that John Mulaney's wife, Annamarie Tendler, unfollowed the comedian and deactivated her account — just days before he checked into a rehab facility.
Tendler, 35, deleted her account on December 17, social media users claim. Additionally, her account, @amtendler, is no longer active. Some fans think that Tendler wanted to avoid being asked any questions about her husband.
Article continues below advertisement
"John Mulaney going into rehab is a really perfect example of just how hard this pandemic was to almost everyone and just how human some people are and also remember to respect him, stop the rumors about him and his wife getting a divorce, and just overall support his decision to get clean again. S**ts hard out there already, no need to make it harder," one person wrote.
Another added, "Perhaps Anna would like to exist as a private person and not be harassed by John's fans? Maybe she'd like to be known as an artist in her own right and not only as John's wife?"
Article continues below advertisement
As OK! previously reported, Mulaney checked into rehab for alcohol and cocaine addiction. The writer will stay at the facility, which is located in Pennsylvania, for 60 days.
"John's family and friends are happy that he's finally getting some help and focusing on his health," a source said. "His fans know he's struggled in the past with sobriety, he has talked about it openly. Unfortunately, he has struggled again during the pandemic."
Article continues below advertisement
Kristen Johnston — who has also battled addiction — added, "Never, ever be ashamed of being brave enough to ask for help."
TV host Katie Nolan tweeted, "Let the news of John Mulaney be a reminder to us all that we are going through a collective trauma with this pandemic, and for many of us that's on top of struggles we were already having. Check on your people. Asking for help isn't cowardly, it's courageous."
Mulaney then turned to cocaine, which he "loved." However, Mulaney was able to get sober at 23 years old following "a bender," where he was "f**king out of control."