EXCLUSIVE
Bombshell! WHO Ignored COVID-19 Warnings And Praised China, New Book Reveals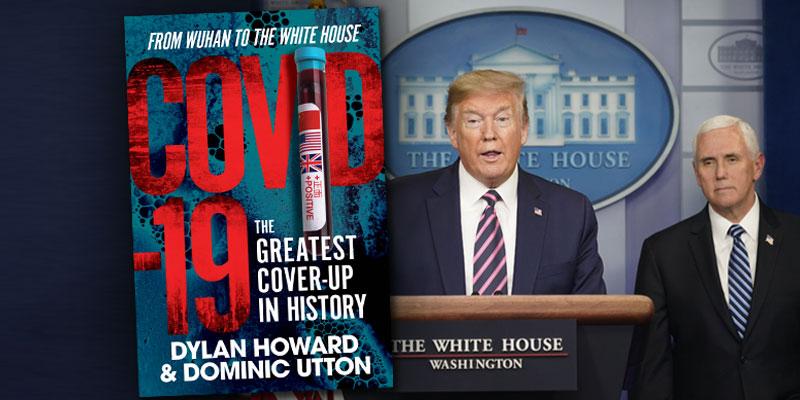 Article continues below advertisement
The book, to be published before the election by Skyhorse Publishing reveals that the WHO ignored a warning from Taiwan about the human-to-human transmission of COVID-19 in December 2019, when China denied there was any danger. Taiwan's government was monitoring travelers arriving from Wuhan after reports of mysterious "pneumonia" infections in the city. Taiwan authorities contacted the WHO to advise that health care workers had been falling ill — indicating that the virus was spreading between people. According to a Taiwanese Government spokesman, the warnings were ignored.
Article continues below advertisement
INSIDE THE EXPLOSIVE WHITE HOUSE COVID-19 CRISIS — EVERYTHING WE KNOW
The authors write: "Was this another example of the WHO bowing to pressure from Beijing — which has blocked Taiwan from joining the United Nations and the WHO for decades?"
The book highlights how the WHO did not recommend lockdown as an effective measure in controlling the spread of the virus and how it only declared COVID-19 to be a pandemic in mid-March. Up until that point its reactions had largely been informed by China, which was taking great pains to cover up the true extent of its handling of the virus.
‪On January 4‪, the organization made its first announcement, tweeting: "#China has reported to WHO a cluster of #pneumonia cases — with no deaths — in Wuhan, Hubei Province. Investigations are underway to identify the cause of this illness." On January 9, the WHO repeated an assessment that the virus "does not transmit readily between people," and went on to praise China for identifying the new virus.
Article continues below advertisement
CANNED! CORONAVIRUS CHAOS CAUSES SHUTDOWNS AROUND THE WORLD
A WHO team did not visit Wuhan to investigate until more than two weeks after the first announcement. Their report, published ‪on January 22, finally confirmed that, contrary to earlier statements, human-to-human transmission was taking place and that there had been confirmed infections in at least 16 medics.
Despite the obvious cover-up, the WHO again praised the Chinese government for its "invaluable" efforts to halt the virus and expressed admiration for China's "cooperation and transparency."
Article continues below advertisement
Two days later, Dr. Tedros insisted the Chinese regime had "set a new standard for outbreak response."
It was not ‪until February 17 that the WHO began daily updates on the response to the virus. ‪On March 11, it finally declared COVID-19 a pandemic. By this point, more than 126,000 cases had been reported worldwide and 4,628 people had died.
The response was a far cry from 2003 when the Chinese government belatedly informed the WHO about the SARS epidemic and the organization took swift and decisive action. That outbreak was contained by July the same year with fewer than 1,000 dead.