NEWS
Taking A Stand: Kanye West Refuses To Release Gap Clothing Line For *This* Reason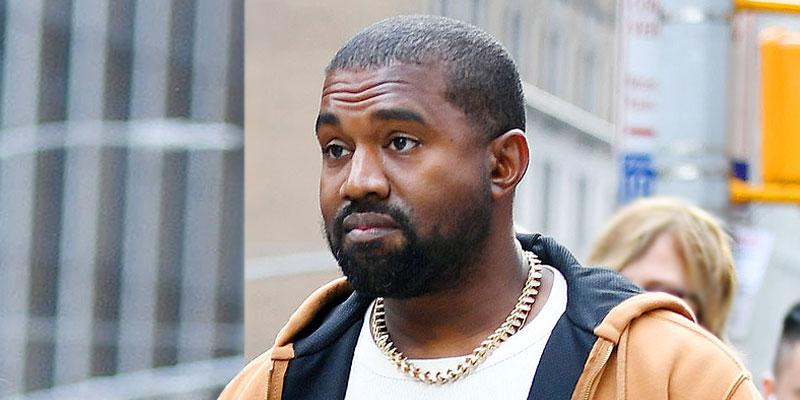 Kanye West is putting his foot down by threatening to withhold his new Gap clothing line until he has more power.
"I'M NOT RELEASING NOTHING ON GAP TILL I'M ON THE BOARD," West, 41, tweeted on Thursday, September 24. The Grammy winner was supposed to release a new line of apparel for men, women and kids called Yeezy Gap in 2021. The clothes are described as "modern" and "elevated basics" that have "accessible price points."
Article continues below advertisement
The musician also gave a shout-out to Air Jordan kicks by Nike — Adidas' rival — which he said he'll wear until he gets what he wants. "I'M WEARING JORDANS TILL I'M ON THE BOARD OF ADIDAS," he added.
SELF-PROCLAIMED 'MOSES' KANYE WEST CALLS OUT DRAKE AND J. COLE IN TWITTER RANT
Clearly, West is adamant that he gets a board seat at some point. Earlier this month, the 'Jesus Walks' singer tweeted, "I DON'T HAVE A BOARD SEAT AT GAP I DON'T HAVE A BOARD SEAT AT ADIDAS … BLACK BOARD SEATS MATTER."
In July, West was vocal that if he wasn't offered a board seat, he would "walk away" from his deals with Gap and Adidas. One month earlier, West announced he was working on collaborating with Gap. "YEEZY AND GAP FORM PARTNERSHIP," he wrote at the time.
KANYE WEST SAYS KIM KARDASHIAN ALMOST HAD 'THE PILLS IN HAND,' SHARES HIS THOUGHTS ON ABORTION
Recently, West — who shares North, Saint, Chicago and Psalm with his wife, Kim Kardashian — is taking a stand against the music industry by demanding the rights to his master recordings from Universal Media Group. So much so, the dad of four peed on his Grammy awards to prove his point.
Article continues below advertisement
West recently posted photos of his contracts on social media and said he wouldn't be releasing new music until agreements were terminated. "The desired effect will only be achieved when every artist owns their masters. I'm Team 'Free Artists,'" West told Billboard magazine in an interview published on September 23. "I'm committed to doing whatever is necessary so artists own their own copyrights.
KANYE WEST DECLARES GOD IS THE REASON HE INTERRUPTED TAYLOR SWIFT AT 2009 VMAS
"The response is awesome because everyone knows this is a broken system that needs to be fixed," he added. "Currently, artists take advances to make records and yet when they repay those advances the record company still owns the records."
In the midst of everything, West and Kardashian, 39, are currently working on their marriage. However, the reality star might not be willing to stick it out with her husband of six years. "Kim is considering her options when it comes to her future with West," a source told Us Weekly. "She is stressed out between studying law, taking care of the kids and helping Kanye."