NEWS
Amber Heard Breaks Silence On Kate Moss' Testimony Disputing Staircase Incident In Johnny Depp's Defense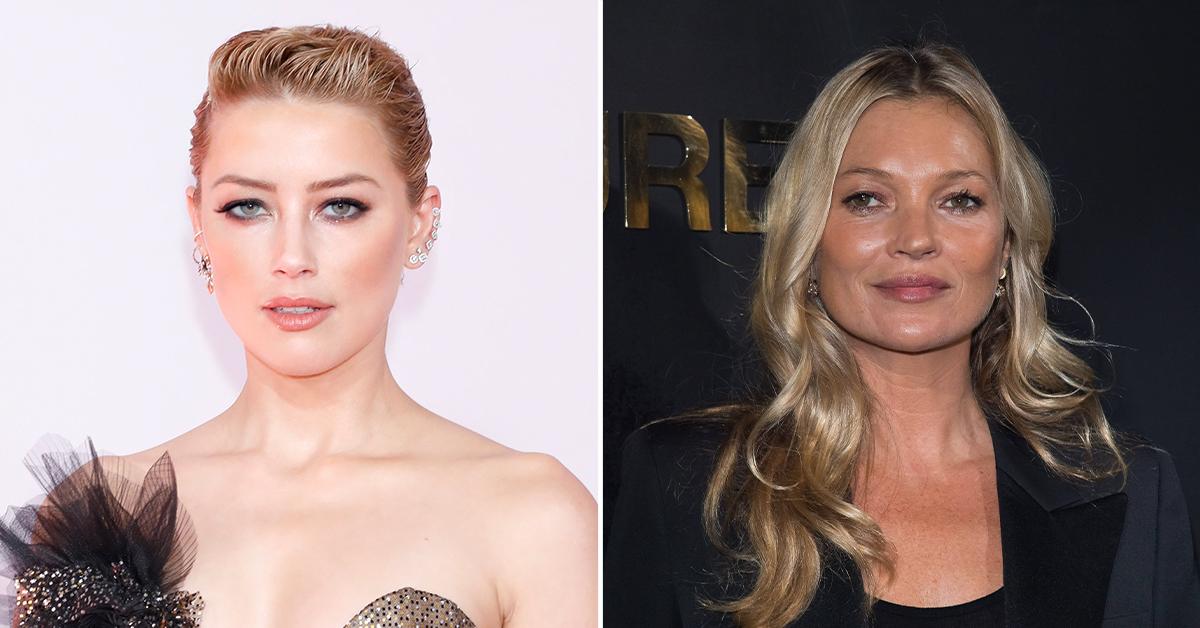 Amber Heard has broken her silence on Kate Moss' testimony in Johnny Depp's favor.
For those few readers who aren't tuned in to every second of the Pirates of the Caribbean actor's $50 million defamation trial against his ex- wife, Moss gave a brief live testimony via video on Wednesday, May 25, to deny Heard's claim that her ex once pushed her down a flight of stairs, a rumor the defendant brought up in trial.
Article continues below advertisement
Article continues below advertisement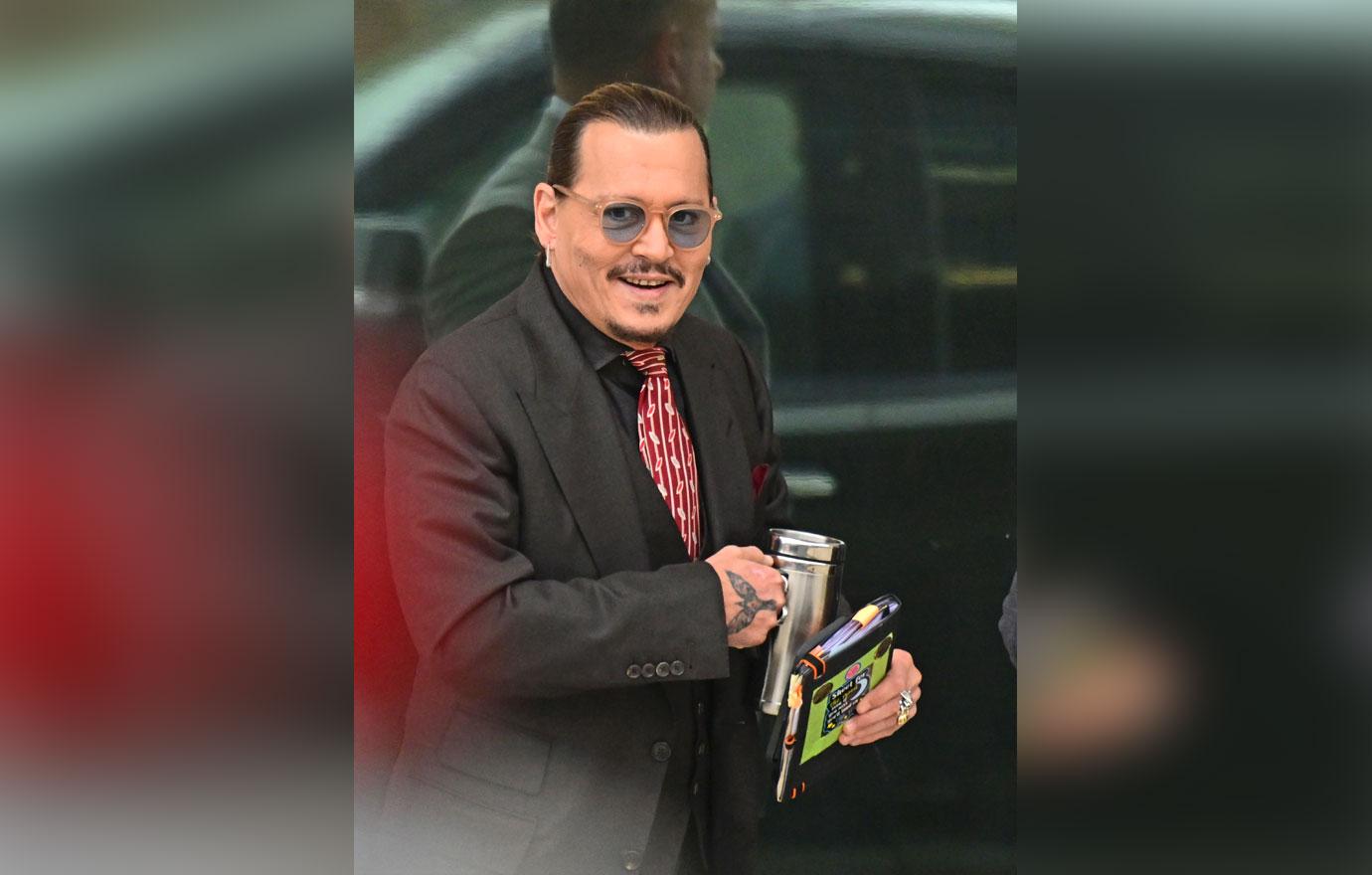 "Everybody who was around in the '90s and the early aughts knew that rumor. I had heard that rumor from multiple people. Of course that's what flashed through my head when my violent husband not only swung for me but all of a sudden swung for my sister," she continued on the stand. "Of course I thought of that."
Heard first brought up the alleged incident while testifying earlier in the trial about another apparent altercation where she said she defended her younger sister, Whitney Henriquez, from Depp, likening the situation to the rumored Moss assault.
Article continues below advertisement
"I don't hesitate, I don't wait — I just, in my head, instantly think of Kate Moss and stairs ..." Heard reasoned of why she stepped in and slapped Depp across the face.
When Moss, 48, took the stand this week, she clarified she did in fact fall down a flight of stairs while she and Depp, 58, were on vacation in Jamaica, but that she fell because it was raining.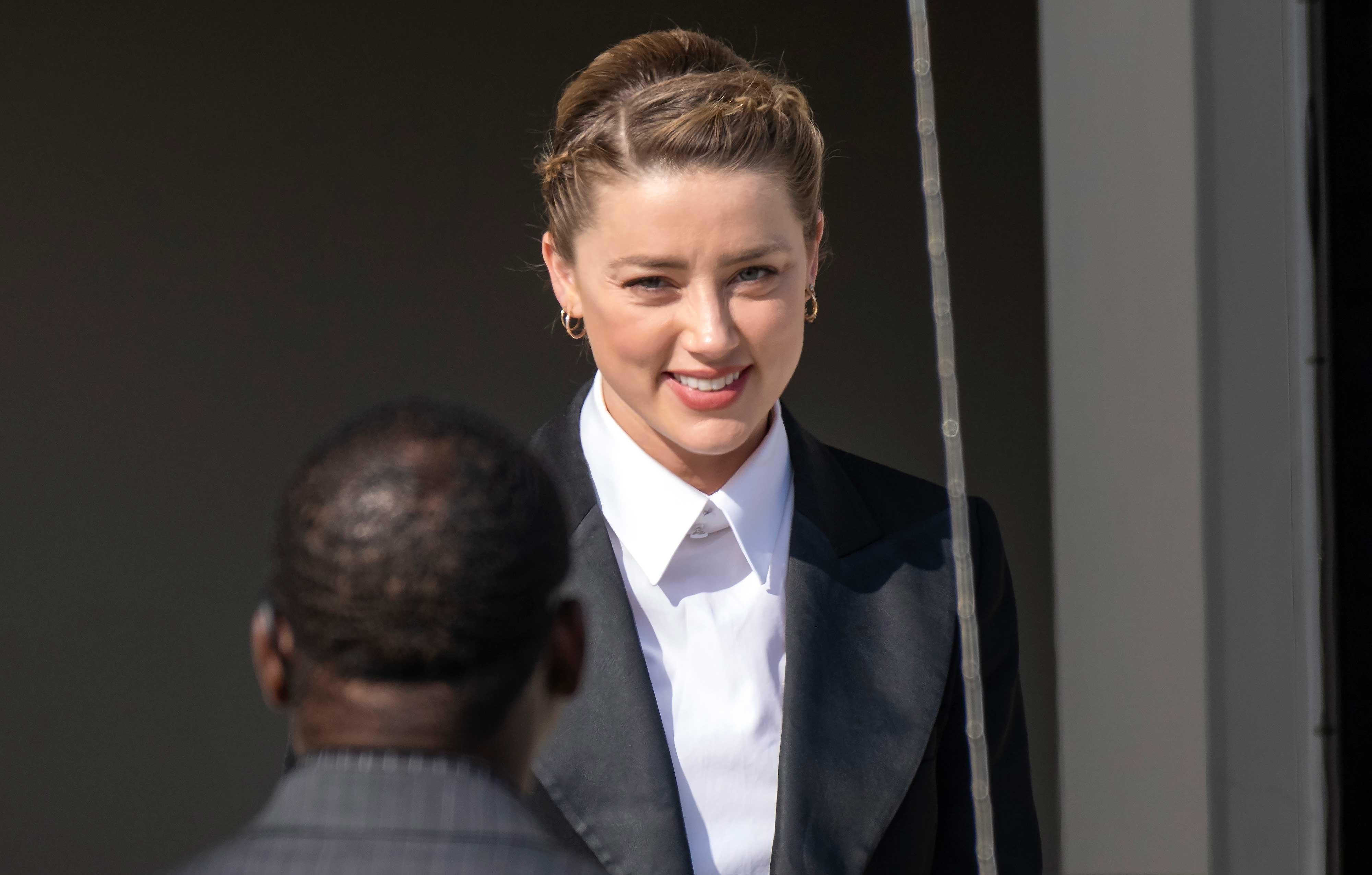 Article continues below advertisement
"Johnny had left the room before I did, and there had been a rainstorm. And as I left the room, I slid down the stairs and hurt my back," the supermodel explained. "I screamed because I didn't know what happened to me and I was in pain. And [Depp] came running back to help me and carried me to my room and got me medical attention."
"He never pushed me, kicked me, or threw me down any stairs," Moss declared.
After hearing Moss' statements, Heard insisted on the stand that her testimony didn't change anything about her own altercation with Depp and her sister. "I did not expect her to show up or not expect her to show up. It didn't matter" Heard told the jury of Moss. "It doesn't change what I believed at the time, when we were on the stairs and I thought he was gonna kill my sister by pushing her down the stairs."
AMBER HEARD EMOTIONALLY ADMITS SHE RECEIVED DEATH THREATS DURING JOHNNY DEPP DEFAMATION TRIAL
Depp dated Moss from 1994 until 1998. While recounting their romance, Moss admitted in a 2012 Vanity Fair interview that she cried for "years" after they parted ways explaining: "There's nobody that's ever really been able to take care of me. Johnny did for a bit. I believed what he said. Like if I said, 'What do I do?', he'd tell me. And that's what I missed when I left. I really lost that gauge of somebody I could trust."
The A-lister went on to marry Heard in 2015, but 15 months later, the Aquaman actress filed for divorce and sought a domestic violence restraining order against him. Depp filed a defamation lawsuit against his ex in 2019 following her 2018 op-ed for The Washington Post in which she claimed to be a survivor of domestic abuse. She did not name Depp in the piece, and in turn countersued for defamation seeking $100 million.
Closing arguments are being heard today, Friday, May 27.