NEWS
Donald Trump Jr. Insists He Doesn't Snort Cocaine After Slamming Hunter Biden as the 'World's Most Famous Crackhead'
Article continues below advertisement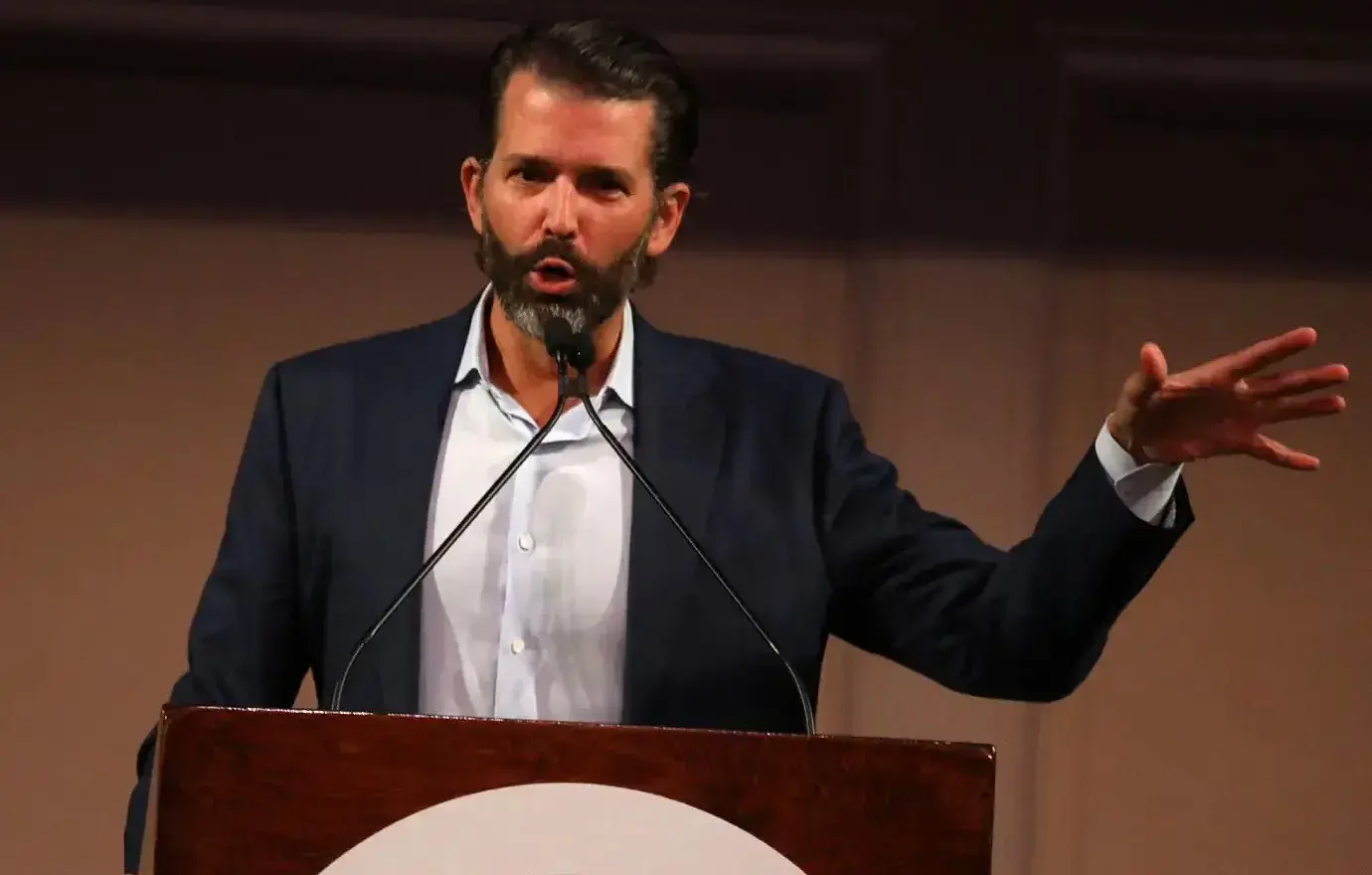 Although investigators ended the search, admitting there was no physical evidence — including security camera footage and fingerprints — that was able to provide a clear lead to a suspect, it's still a hot topic among politicians and critics of current President Joe Biden.
When asked about the incident by a member of the audience, Don Jr. quipped, "According to Twitter, it was mine."
Article continues below advertisement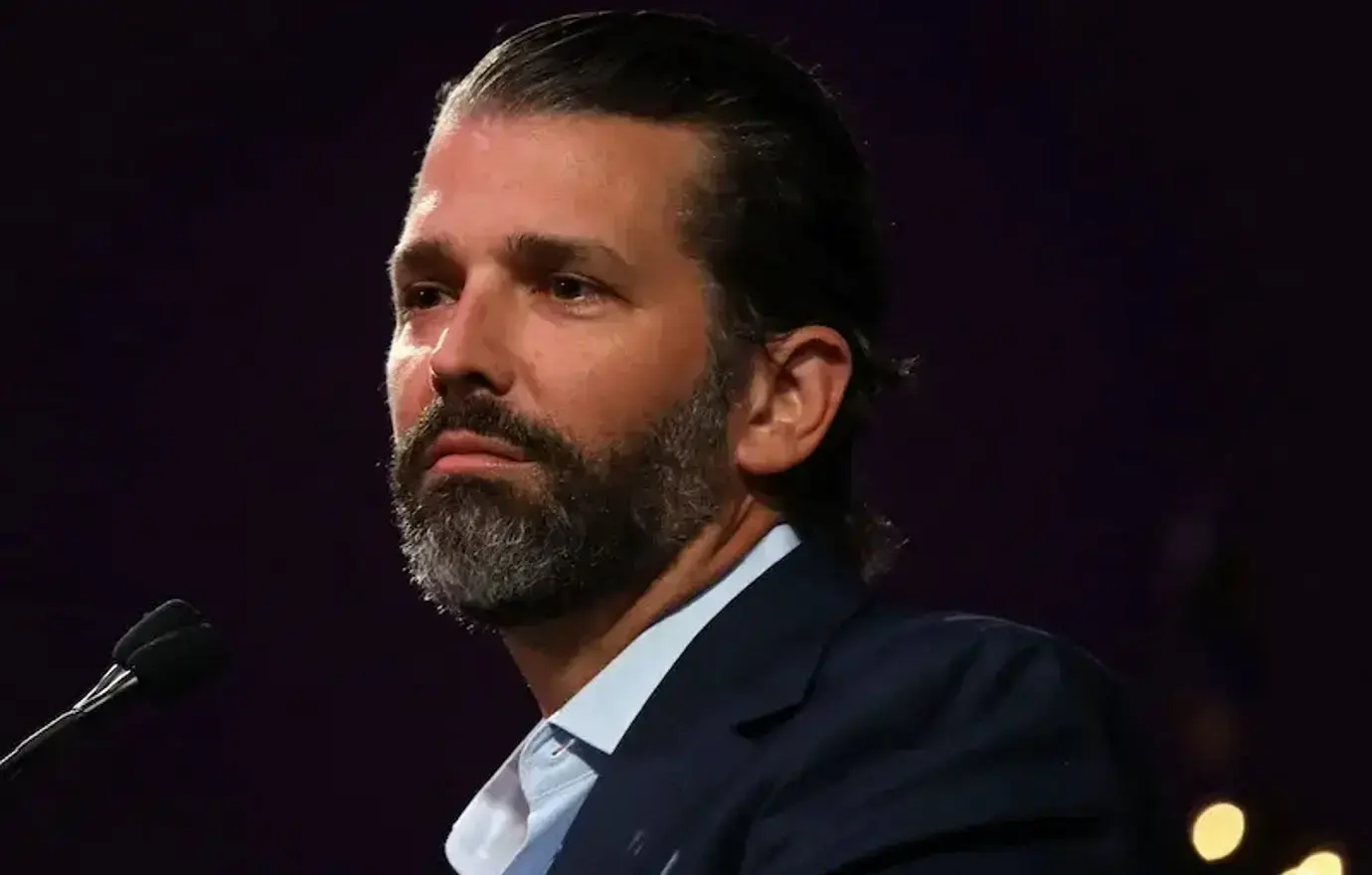 "You have the world's most famous crackhead in residence," he added. "And somehow, it was mine, according to Twitter. I haven't been there in like three years. I mean, think about that…"
"My guys who I stayed in touch with — many of them just dear friends — they're like, 'Hey dude, there's no way you would've gotten away with that,'" Don Jr. continued. "I go, 'I know!' Luckily, I don't snort, uh, cocaine! It's just not my thing."
Article continues below advertisement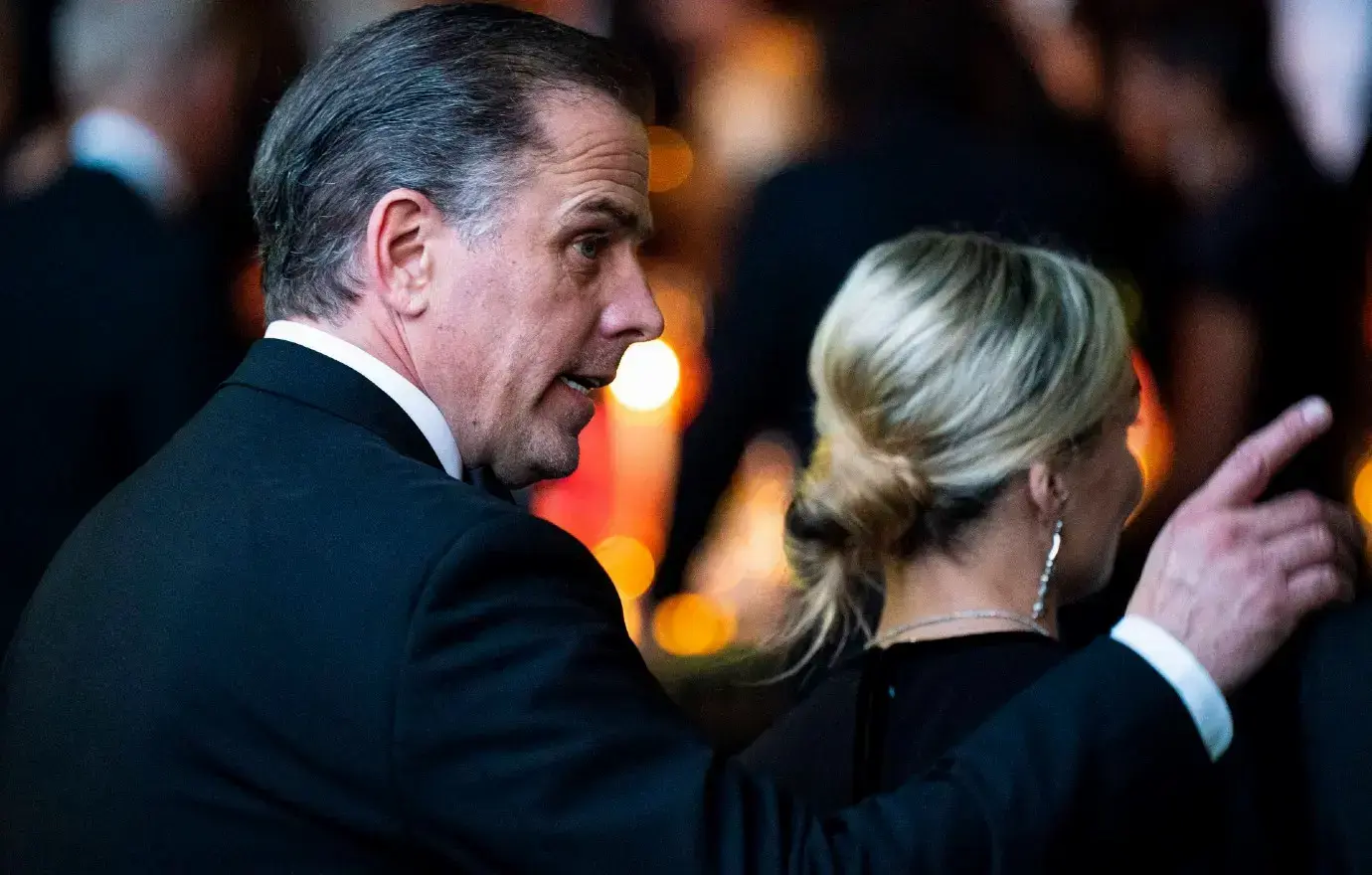 Critics quickly took to Twitter to drag Donald Trump's son, who has regularly been accused of actively being on drugs — specifically cocaine — due to his bizarre videos and very animated, rushed way of speaking.
"Before I got sober three years ago I told people I didn't drink very much wine," one user wrote. "Spoiler Alert: Addicts lie. I drank A LOT of wine."
"Hmm he doesn't 'snort' cocaine," another person joked. "Well neither did Hunter he smoked it so what is he really saying."
Never miss a story — sign up for the OK! newsletter to stay up-to-date on the best of what OK! has to offer. It's gossip too good to wait for!
Article continues below advertisement
Despite the rumors, Don Jr. has continued to proclaim his innocence, insisting that he's simply passionate.
"I look at what they called me: a traitor. Adam Schiff wanted to try me for treason, a crime punishable by death," Don Jr. said earlier this year. "But Hunter Biden can take a billion from China, work for Ukraine oligarchs, work for Russian oligarchs, money launder, be paid in diamonds off the books, not declare anything in taxes, drop guns in dumpsters across from high schools, and it's like, 'He's an upstanding human being. And then I give an impassioned speech, and it's 'Don Jr is on coke.'"