EXCLUSIVE
Sex, Violence, Booze & Abandonment Issues: The Psychological Demons Driving America's Most Manipulative Momager Kris Jenner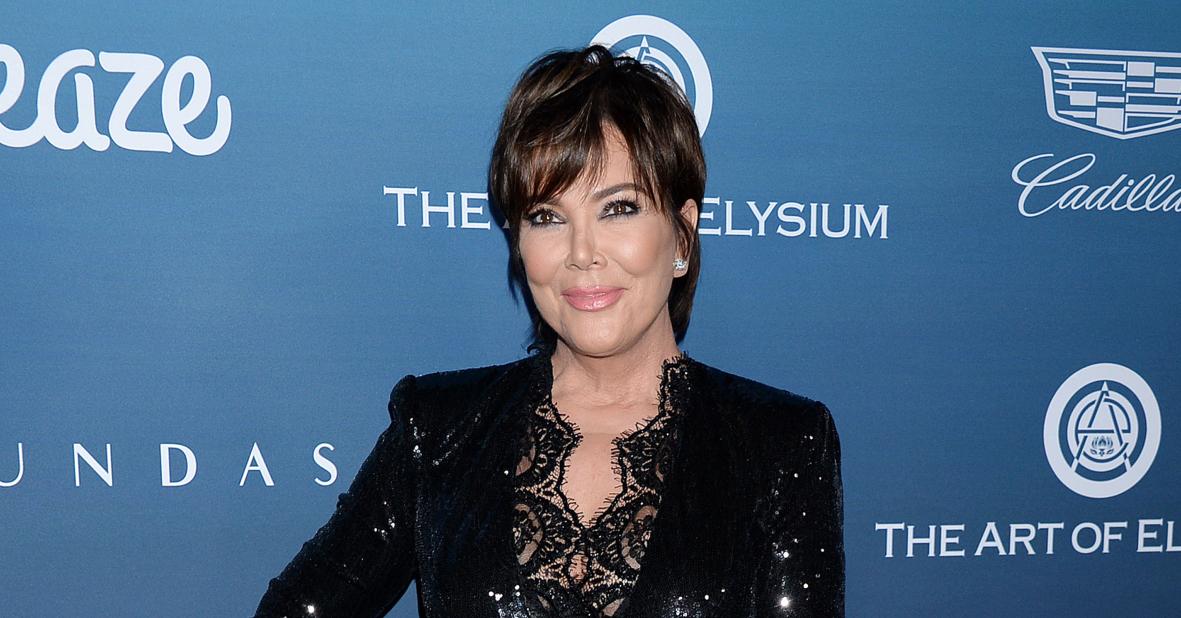 Reality star Kris Jenner is a manipulative fantasist and borderline narcissist who is addicted to attention and risk and driven by the constant need to be admired, it's claimed.
These damning conclusions are contained in an explosive psychiatric report uncovered by the authors of a shocking new book, Dirty Sexy Money: The Unauthorized Biography of Kris Jenner, that exposes the true story behind the woman who created modern celebrity's greatest dynasty.
Article continues below advertisement
The report, plus insider interviews and excerpts from a secret diary kept by Kris' first husband, Robert Kardashian, paint a deeply flawed portrait of the reality television "momager" and were uncovered by the authors, celebrity biography Cathy Griffin and investigative journalist Dylan Howard.
In the book, Griffin and Howard provide an unflinching exposé of the naked ambition that drove Kris, now 65, to make her family the most famous in the world, and the psychological demons that drive her behind-the-scenes.
Insiders told the authors: "She (Kris) is addicted to the release of the chemical oxytocin. When the praise and accolades soften to a whisper, she has to find new fans to applaud her. Kris likes money, and a lot of it, because it buys her acceptance. But you give her a choice between money and recognition or fame, she'll choose attention. She can always get more money, but she can't get enough adulation."
The character assessment reinforces the conclusion of a psychological analysis that Kris underwent during her acrimonious divorce from Robert in 1991. 
Article continues below advertisement
The psychiatrist who interviewed her reported that she was living in a fairytale world with "a Cinderella attitude where situations resulted in everyone living happily ever after."
The analysis, drawn from the Minnesota Multiphasic Personality Inventory, went on to classify Kris as "immature, impulsive, and a high-risk taker who does things others do not approve of just for personal enjoyment of doing so."
Article continues below advertisement
Robert's diary, which he kept between 1989 and 1990 as the couple's marriage fell apart, was equally damning, and paints Kris as a bad mom who mistreated their children.
An entry from March 20, 1990, reads: "Kourtney started crying . . . She was sad because Mommy wasn't home at all. Kourtney wanted her to cook dinner for them. How sad that a child has to beg her mother to cook her dinner and be home with her." 
In the diary, Robert alleged that Kris had twisted her daughter's arms and pulled her hair and claimed Kourtney and her sister Kim "are scared and nervous, have been beat up several times before and are very, very intimidated."
Article continues below advertisement
An insider told the authors: "She'd go out and drink, and come back late, late, late. He would be home with the kids. She was doing it consistently. She wanted to go out and enjoy herself and have fun. He didn't want her to drink that much. She would go out and stay until three o'clock in the morning. She'd say, 'I drank champagne. I partied with friends. I've had fun.' She wanted to go out and party and recapture the youth she never had because she was home having children."
Kris vehemently denied the stories after they were leaked years later.
Dirty Sexy Money: The Unauthorized Biography of Kris Jenner explains: "It must be remembered that Robert was involved in a bitter relationship breakdown at the time he was keeping the diary. 
"Kris had cheated on him and it's not beyond the realms of possibility that he would have exaggerated and twisted the truth to smear his soon-to-be-ex-wife. When the details of the diary came out Khloé and other members of the Kardashian family went on a vigorous reputation management campaign to clear their mother's name. It's highly unlikely Robert ever meant for the entries to be made public."
KIM KARDASHIAN & KANYE WEST'S REPORTED SPLIT TAKES OVER THE INTERNET: THE BEST REACTIONS 
Taken together, however, the psychiatric report and the diary reveal how turbulent the period was for the family and highlights deep cracks in the polished image Kris has liked to portray to the world.
Article continues below advertisement
Kris' complicated relationship with men, and her attraction to sugar daddies, is the result of psychological trauma caused by the difficult relationship she had with her own father, the book states. 
Published by Skyhorse Publishing on January 5, documents detail how Kris' parents, Bob and Mary Jo Houghton, divorced in 1963 — when she was just 7 years old. 
At the time, there would have been a stigma attached to being a child from a broken home and the book details how a young and fragile Kris fantasized that her parents would one day get back together.
Article continues below advertisement
The co-authors continue: "It's a known fact that childhood trauma can affect brain development and later life behavior and the divorce and cancer scare, coming so soon together, would no doubt have had a profound impact.
"Barely a day went by that Kris didn't feel the sting of Bob's abandonment. She longed for his attention and love. There were broken promises of trips to see her and her sister Karen, and a few missed phone calls, and even fewer letters. 
"It hurt her that he missed out on time together over the years. Kris had to fend off feelings that she wasn't worthy or had done something wrong."
Then, when she was just 19, Kris learned that her father had been tragically killed in a horrific car accident in Mexico, when the Porsche he was driving on a deserted road crashed as he attempted to avoid a collision with an 18-wheeler. 
According to reports, nuns from a nearby convent pulled him out of his car, dragged him into their vehicle and drove him to the hospital. He died from massive internal injuries. He was only 42.
As Kris started developing a keen interest in men, she always gravitated towards older, more mature suitors who could offer her stability. Her first serious relationship when she was 17 was with professional golfer Cesar Sanudo, who was 12 years her elder. 
Article continues below advertisement