ROYALS
Inside Queen Elizabeth II's Final Moments: What We Know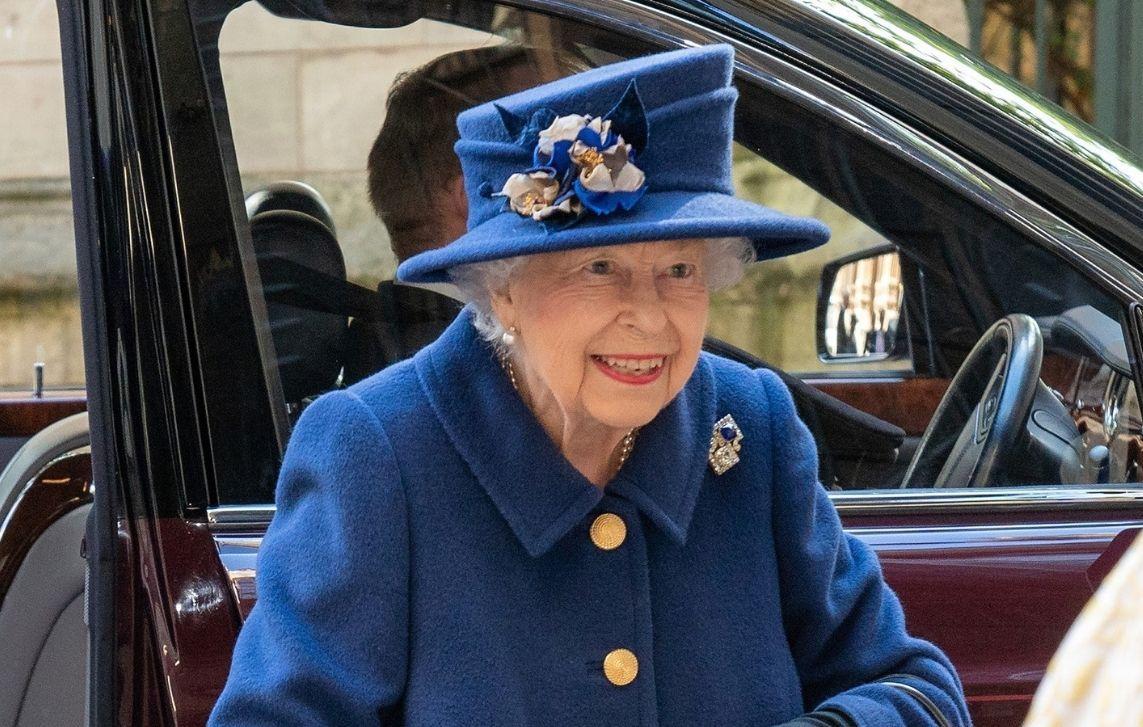 After a record-breaking reign, Queen Elizabeth II died on Thursday, September 8, sending shockwaves across the globe.
"The Queen died peacefully at Balmoral this afternoon," read a statement posted to the British Royal Family's official website, adding that "The King and Queen Consort," Prince Charles, and his wife, Duchess Camilla Parker-Bowles, "will remain at Balmoral this evening and will return to London tomorrow."
From family spats to the monarch's health woes, here are two important takeaways from Queen Elizabeth's final moments.
Article continues below advertisement
Article continues below advertisement
Health Woes
In the months leading up to her passing, Queen Elizabeth II faced several health scares.
In October 2021, the Queen spent a night in the hospital for "preliminary investigations," per Buckingham Palace, forcing her to cancel an official trip to Northern Ireland scheduled for the same day. She returned home the following afternoon, where she "reluctantly accepted medical advice to rest for the next few days."
INSIDE QUEEN ELIZABETH II'S AILING HEALTH SINCE LOSING HUSBAND PRINCE PHILIP
Just weeks after her release, in November, the Queen endured a back injury, prompting her to miss a formal service for Remembrance Sunday.
​​"The Queen, having sprained her back, has decided this morning with great regret that she will not be able to attend today's Remembrance Sunday service at the Cenotaph," the palace explained in a statement, adding that "Her Majesty is disappointed that she will miss the service."
The Queen then hit yet another unlucky break, contracting Covid-19 in February 2022.
"She will continue to receive medical attention and will follow all the appropriate guidelines," the palace explained of her condition at the time, adding that the monarch would continue to complete "light duties" despite enduring "mild cold-like symptoms."
Article continues below advertisement
After recovering from her bout with Covid-19, the Queen continued to experience some physical ailments, missing a church service for her Platinum Jubilee in June.
Hours before the Queen's death, Buckingham Palace took to their official website with an update on the monarch's physical state, revealing that she was under "medical supervision" at Balmoral Castle in Aberdeenshire, Scotland.
"Following further evaluation this morning, The Queen's doctors are concerned for Her Majesty's health and have recommended she remain under medical supervision," read a statement shared to the royal site, which has since been removed to feature her death announcement. "The Queen remains comfortable and at Balmoral."
Shortly after the concerning statement made headlines, the palace shared an update, revealing that the monarch ultimately passed away.
No cause of death was mentioned in the official statement.
Article continues below advertisement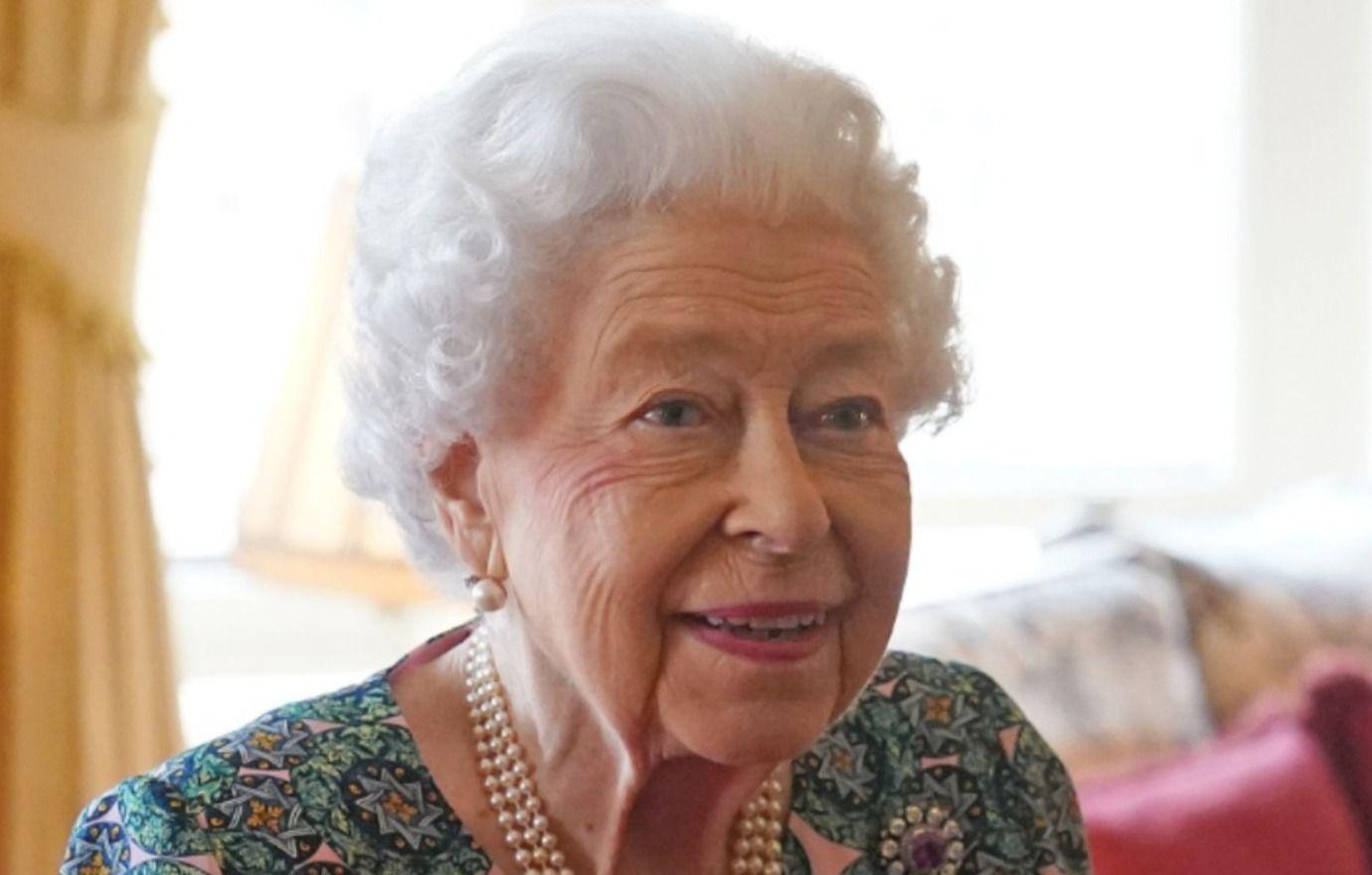 MORE ON:
Queen Elizabeth II
Family Drama
Although the Royal Family made headlines after rushing to the Queen's side amid news of her health woes on Thursday, the monarch's familial relations were tense for some time before her passing, particularly with her grandson Prince Harry and his wife, Meghan Markle.
Although the Queen once boasted a seemingly positive relationship with the couple, even breaking royal protocol to allow Markle to join them for Christmas dinner prior to her 2018 wedding to Prince Harry, it seems tensions arose in early 2020, when the newlyweds revealed that they would be taking a step back from royal life.
Article continues below advertisement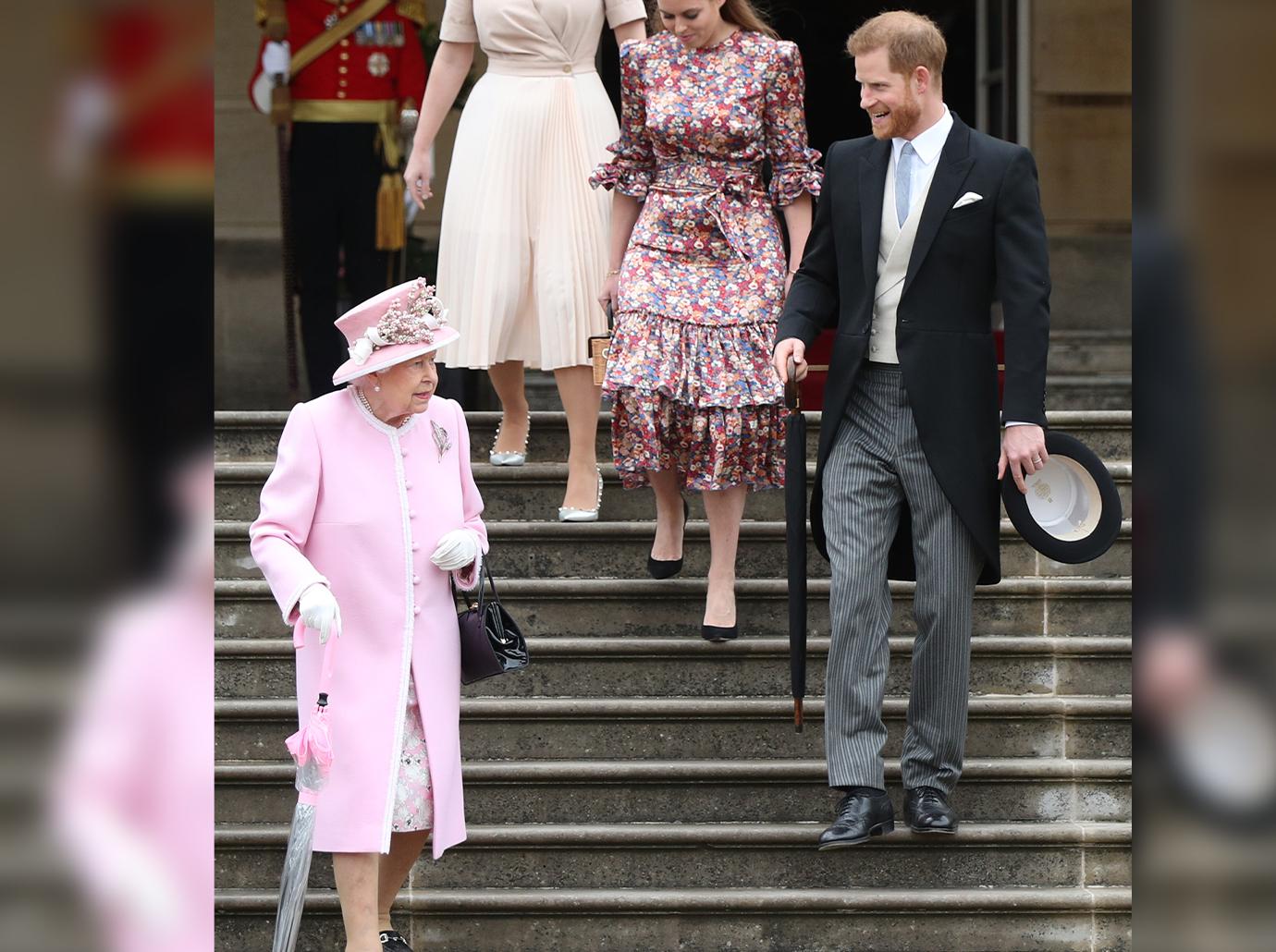 "After many months of reflection and internal discussions, we have chosen to make a transition this year in starting to carve out a progressive new role within this institution," Prince Harry and Markle explained in a statement at the time. "We intend to step back as 'senior' members of the Royal Family and work to become financially independent while continuing to fully support Her Majesty The Queen."
MEGHAN MARKLE ON ROYAL RIFT: 'HARRY SAID TO ME, 'I LOST MY DAD IN THIS PROCESS'
Despite this optimistic promise to the prince's grandmother, it seems the family was less than thrilled by the couple's decision, especially as some relatives reportedly felt blindsided by the move.
"This is a declaration of war on the family," an unnamed source said of the family's reaction to Prince Harry and Markle's announcement.
Article continues below advertisement
These tensions were only heightened once Prince Harry and Markle spoke out about several alarming instances they endured as a part of the Royal Family, revealing so in an explosive interview with Oprah Winfrey in March 2021. Amid their interview, Markle recounted several concerning situations, including being essentially forced into isolation and facing family members who had racist "concerns about how dark" her son's "skin would be."
Harry also addressed the whispers that he had caught the Queen off guard with their announcement. "I've never blindsided my grandmother, I have too much respect for her," he said, attributing the rumor as having "came from within the institution."
Following the alarming revelations from this interview, as well as another one Markle completed for The Cut in August 2022, tensions seemingly reached an apex between Harry, his wife, and his family.
Article continues below advertisement
"Everyone is frightened to be around them," an unnamed advisor explained shortly after Markle's interview hit shelves, adding that "anything you say might end up on the cover of an American magazine."
"We were all bracing for the release of Harry's book, no one knew Meghan would take it upon herself to strike first," they continued. "Any chance of a meeting with family members is now off the table."
"He can jump over. I mean courtiers will have an appointment with the Queen and it'll be three weeks hence. He can turn up at Buckingham Palace or Windsor Castle, walk in and say 'hi' and get the Queen to say, be involved in the Invictus Games," royal biographer Andrew Morton previously explained. "Because obviously, the tragic nature of his mother's death, and he struggles to cope with that – his mental struggles. He's cursed with charisma in a way. When I see him on royal engagements it's very much like watching Diana, kneeling down and hugging kids. It's remarkable."