PHOTOS
Bad Behavior Banks! 10 Times Tyra Got Herself Into Scandalous Situations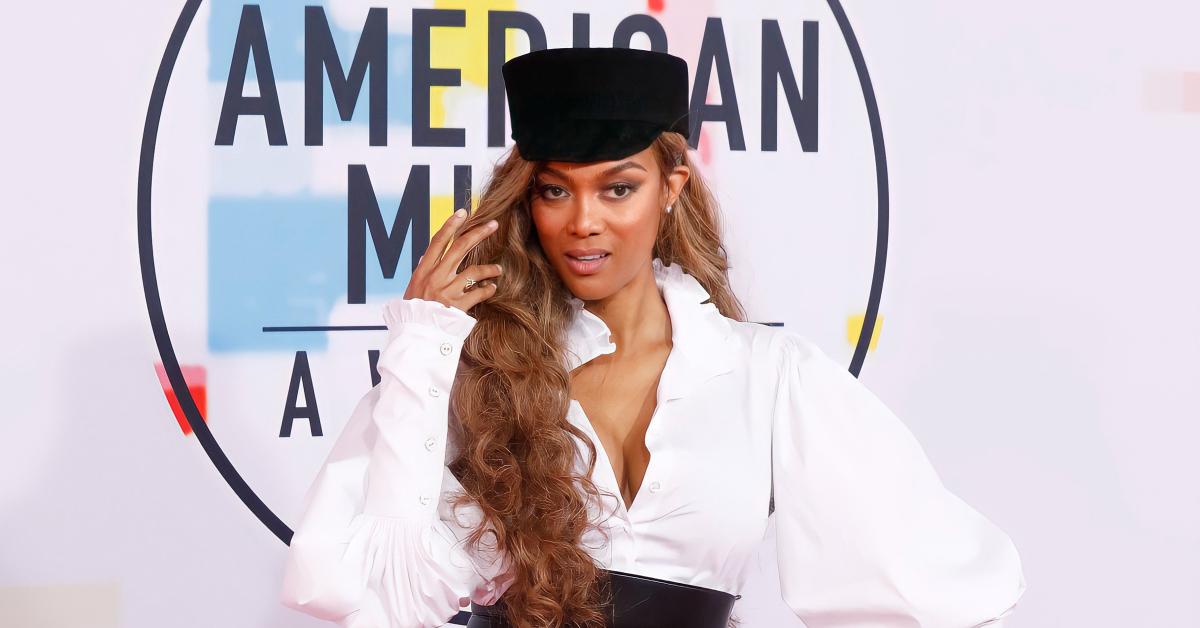 We were all rooting for you, girl! Tyra Banks has been an unstoppable force in the modeling world since she was 15 years old.
Banks was the first Black woman to be featured on the covers of GQ and the Sports Illustrated Swimsuit Issue — which she has graced three times. She earned her wings as a Victoria's Secret model from 1997-2005 and, by the early '00s, was one of the world's highest earning models.
Article continues below advertisement
When you've been involved in Hollywood for as long as Banks has, there's no doubt her closet is filled with controversy.
From on-screen tantrums, backstage meltdowns and long-standing feuds, OK! takes a look at nine times Tyra has gotten herself into ~scandalous~ situations.
When She Clapped Back At Model Winnie Harlow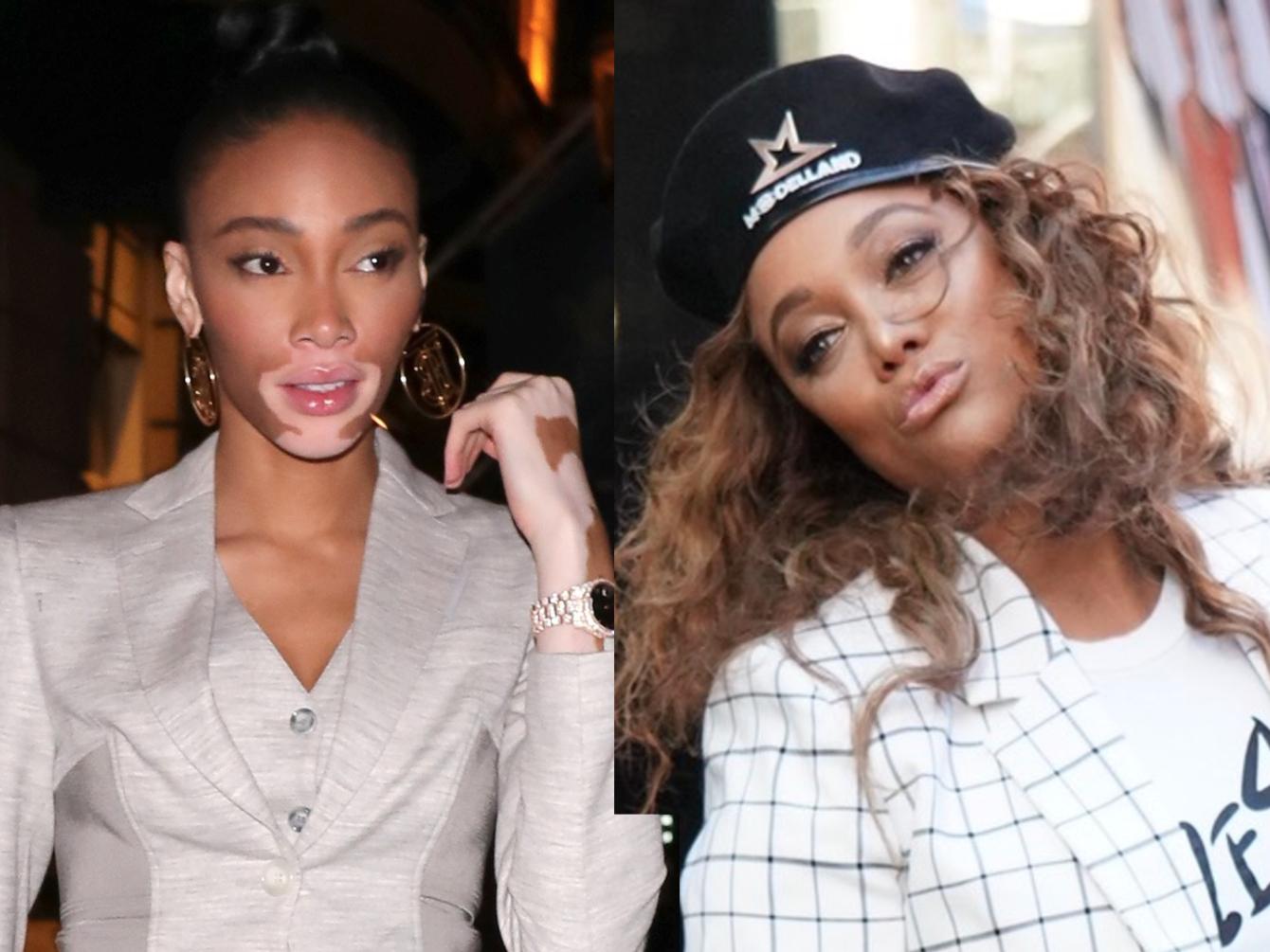 Banks was having none of Winnie Harlow's comments about the show that made her famous. Harlow was a contestant on cycle 21 of America's Next Top Model. While appearing on Watch What Happens Live!, Harlow dissed the reality show, saying it "doesn't do anything for any model's career." Banks was quick to clap back when she stopped by WWHL, telling host Andy Cohen, "Come on, I discovered her on Instagram and she's on this show... so what do you think that means?" SNAP!
Article continues below advertisement
When She Banned Chrissy Teigen From 'DWTS'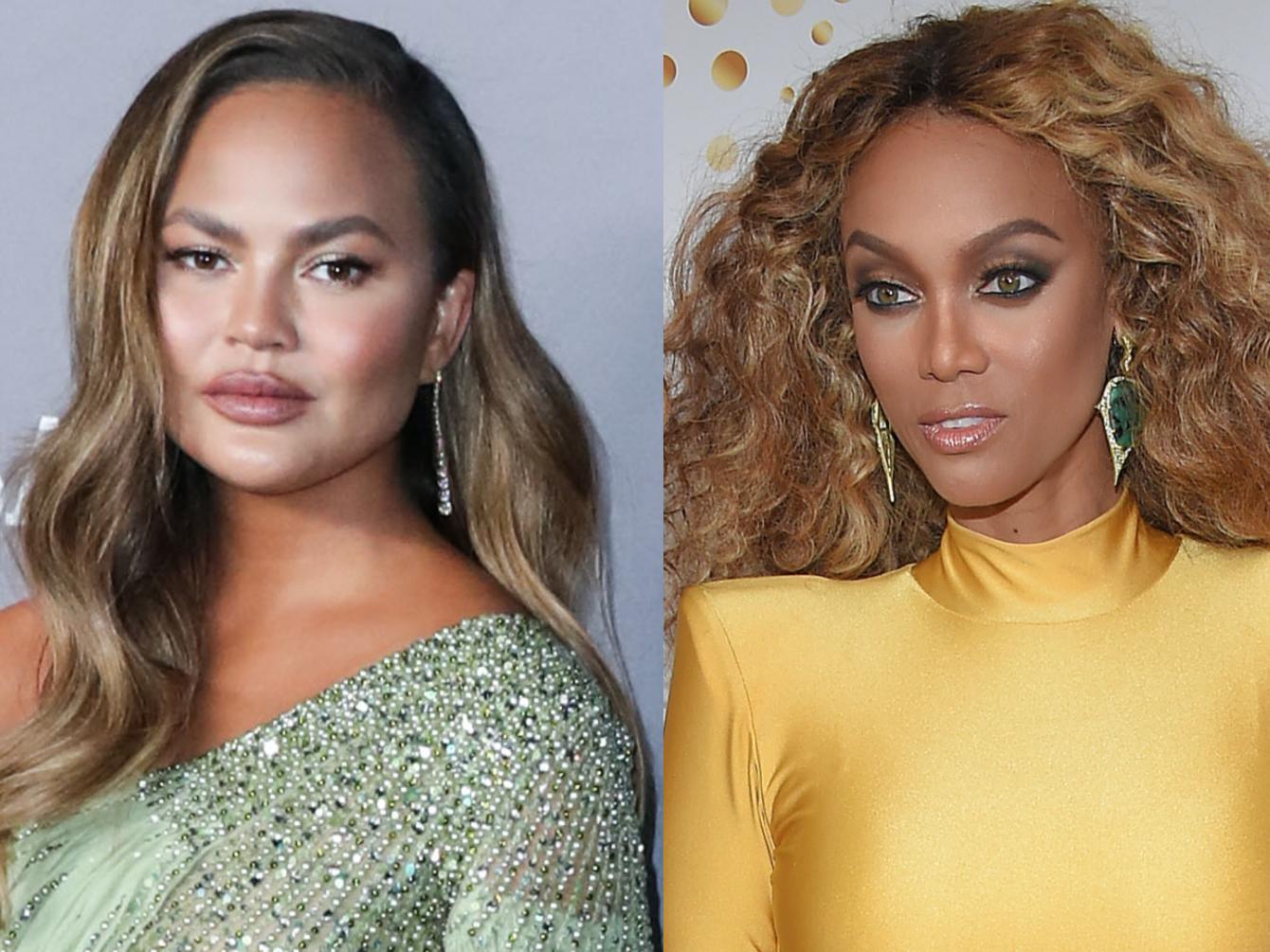 Soon after Banks was named host of the new season of DWTS, she set out to put her own mark on the show. A source told OK!, "Tyra has made it clear that she wants to only have 'real' stars on the show. She doesn't want 'old washed-up celebrities' that no-one knows. She wants young, cool, hip stars hitting her ballroom dance floor."
According to the source, Tyra placed her former costar Chrissy Teigen on the extensive list of people who will be absolutely banned from the show. "There is no love lost between Chrissy and Tyra. That relationship was dead before they began filming the disastrous daytime show FABLife," the source continued. The feud stemmed from a BBQ Teigen hosted and didn't invite Banks to while they were working together. "When Tyra found out, she was livid and called Chrissy out, in public, leaving Chrissy in tears. The funny part is, Chrissy is now a big star and would never want to appear on Dancing With the Stars," the source concluded.
Article continues below advertisement
When She Had To Apologize For Her Problematic Behavior On 'ANTM'
ANTM was a huge hit while it was on the air. Hundreds of young women tried out to be "discovered" on the show as the next big star in modeling. Banks had a lot of problematic moments while hosting the show, though. Fans were outraged when videos resurfaced online where Banks was seen saying really harsh things about the girls. During season 6, she told contestant Dani Evans that she would never become a model because she had a gap in her teeth — Evans would go on to win her season and model for top brands such as Covergirl and Sephora.
In season 13, there was also a questionable photo shoot where Banks had the models darken their skin tones to portray different races, raising racial questions by many viewers. Banks released an apology for her behavior on Twitter, saying, "Been seeing the posts about the insensitivity of some past ANTM moments and I agree with you. Looking back, those were some really off choices. Appreciate your honest feedback and am sending so much love and virtual hugs."
Article continues below advertisement
When She Had A Major Backstage Meltdown On 'DWTS'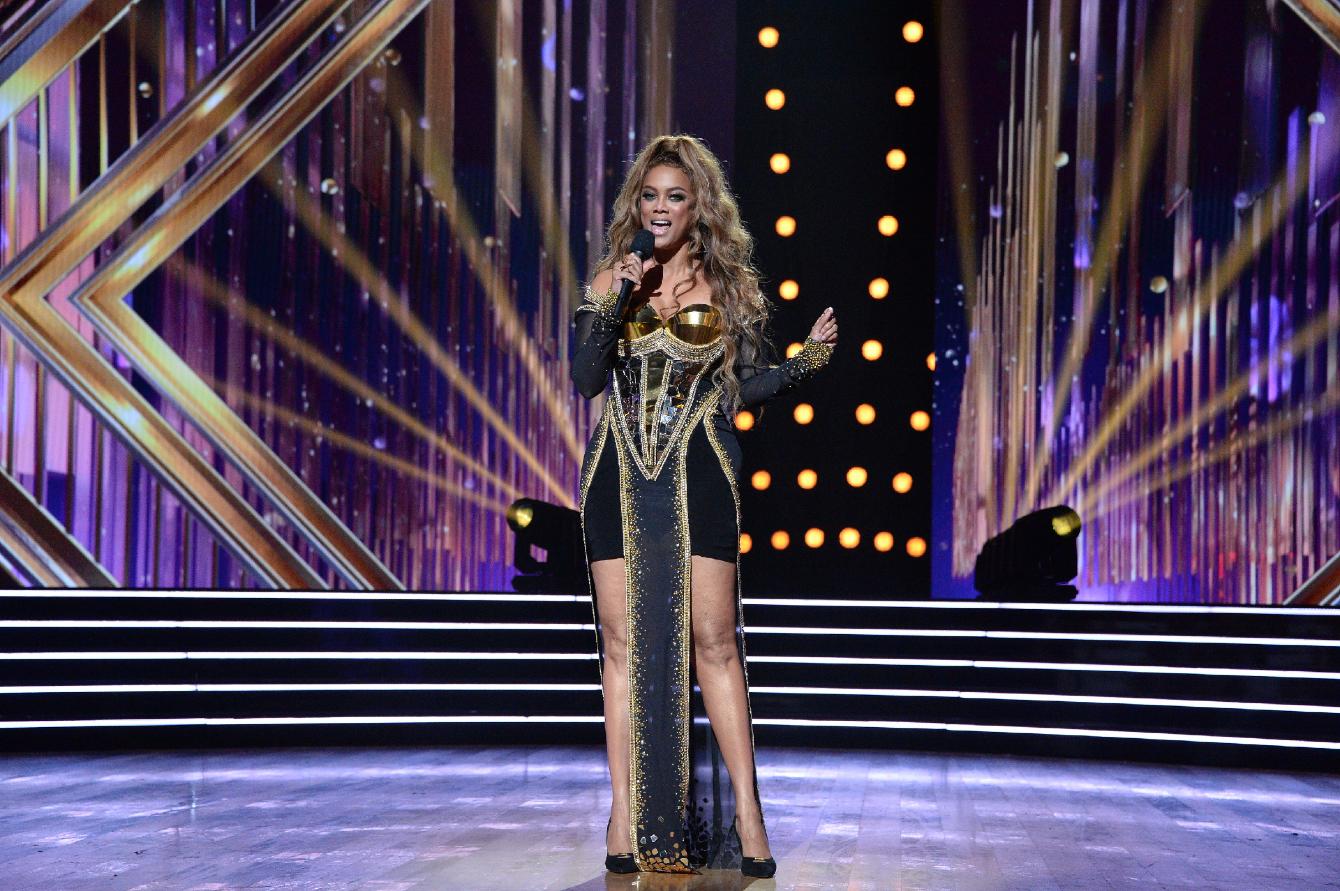 Ever since taking over for Tom Bergeron as host of DWTS, it has not been easy for Banks. OK! exclusively reported that the host has had a hard time getting along with the crew backstage, with many of them wanting to see the host get the axe. It all started during a live broadcast, when Banks announced the wrong names of the bottom two couples, telling viewers that NFL player Vernon Davis and his partner, Peta Murgatroyd, were up for elimination. In actuality, Cheer coach Monica Aldama and her partner, Val Chmerkovskiy, were meant to be in the bottom two, alongside actress Anne Heche and partner Keo Motsepe.
After realizing there was a problem, Banks quickly noted, "There's actually been an error." She then called Aldama and Chmerkovskiy back to inform them of the slip-up. "I'm so sorry," she said. "This is live TV. I was reading my cards, but my cards were wrong." It is being reported that the crew was very upset that Banks was blaming the error on them and not accepting any responsibility for the blunder.
Article continues below advertisement
When She Had To Come Clean About Plastic Surgery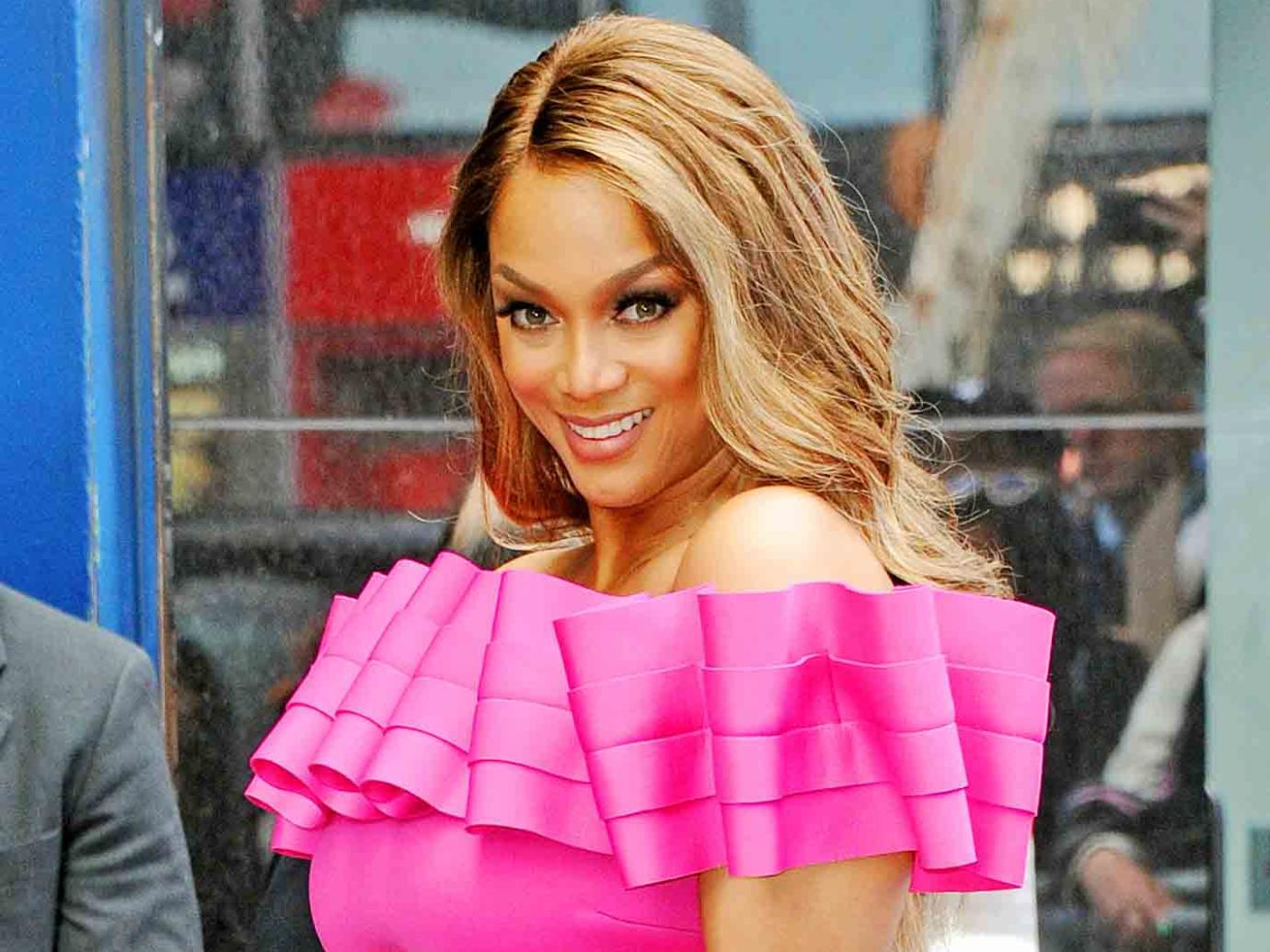 As a world-renowned supermodel who spent most of her career empowering young women through beauty and through being their authentic selves, it was shocking when the Victoria's Secret model came clean in her book, Perfect Is Boring, saying that the realities of the modeling world is not all it appears to be. Banks revealed that she had plastic surgery — specifically, that she got a nose job early on in her career. "I had bones in my nose that were growing and itching," Banks confessed to PEOPLE at the time. "I could breathe fine, but I added cosmetic surgery. I admit it! Fake hair, and I did my nose. I feel I have a responsibility to tell the truth."
Article continues below advertisement
When She Tried To Confront Rival Naomi Campbell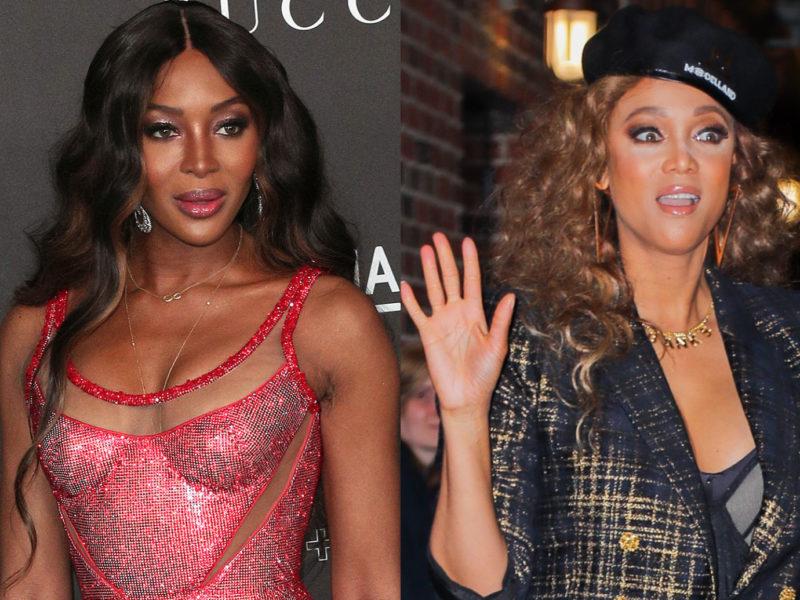 In 2005, on her hit talk show, Tyra, the supermodel had an awkwardly amazing half-hour confrontation with her rival and alleged bully Naomi Campbell. Banks opted to forego the live studio audience and instead have a chat with the supermodel to a room full of empty chairs. Banks then confronted Campbell — who was unable to hold back laughter. Banks claimed that Campbell called her a "b**ch" and was mean to her backstage at a fashion show they were both walking in.
Banks also accused Campbell of saying, "You'll never be me. Don't think you can be me," backstage at a show.
"I'm not someone to go and give myself away and say that to anybody. I've never said that in my life," Campbell replied, adding: "If that's what you remember, I accept that person, but that doesn't sound like me to people who know me." So basically, their entire feud is one-sided with Campbell not remembering a thing. Iconic.
Article continues below advertisement
When She Fired Janice Dickinson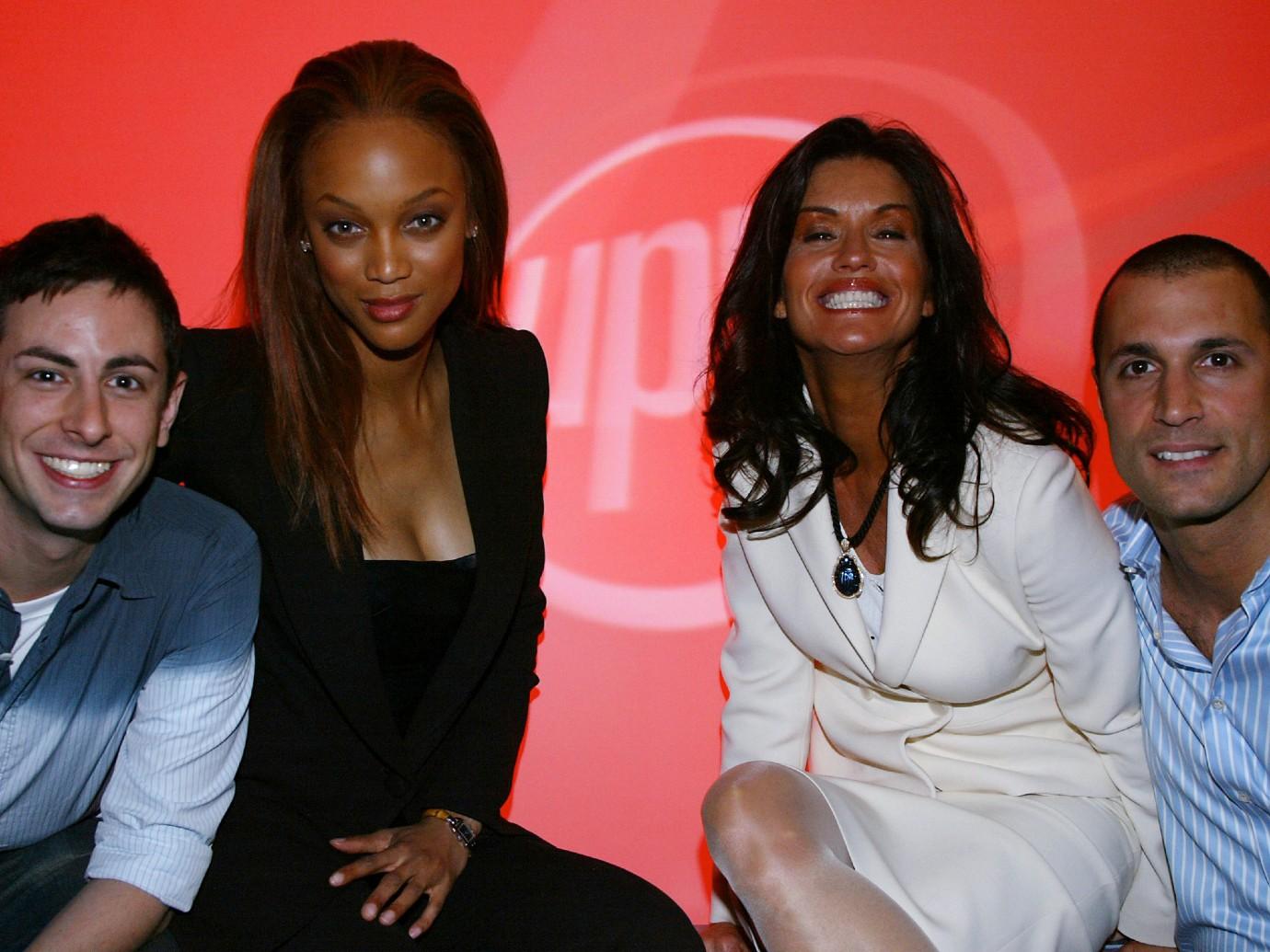 The world's first supermodel Janice Dickinson — who was an original judge on ANTM — had some harsh words for Banks after she got fired from the reality competition show. In 2010, during an episode of Janice TV on FilmOn.com, Dickinson claimed that ANTM was "rigged" and that sponsor CoverGirl chose the winner of the show, not the judges. She ended the episode by shouting, "F**k you Tyra! Eat a bag of royal skank!" Dickinson would eventually apologize for her words — and admitted years of substance and alcohol abuse — saying that she was just hurt by being axed from the show.
Article continues below advertisement
When She Didn't Pay 'ANTM' Contestants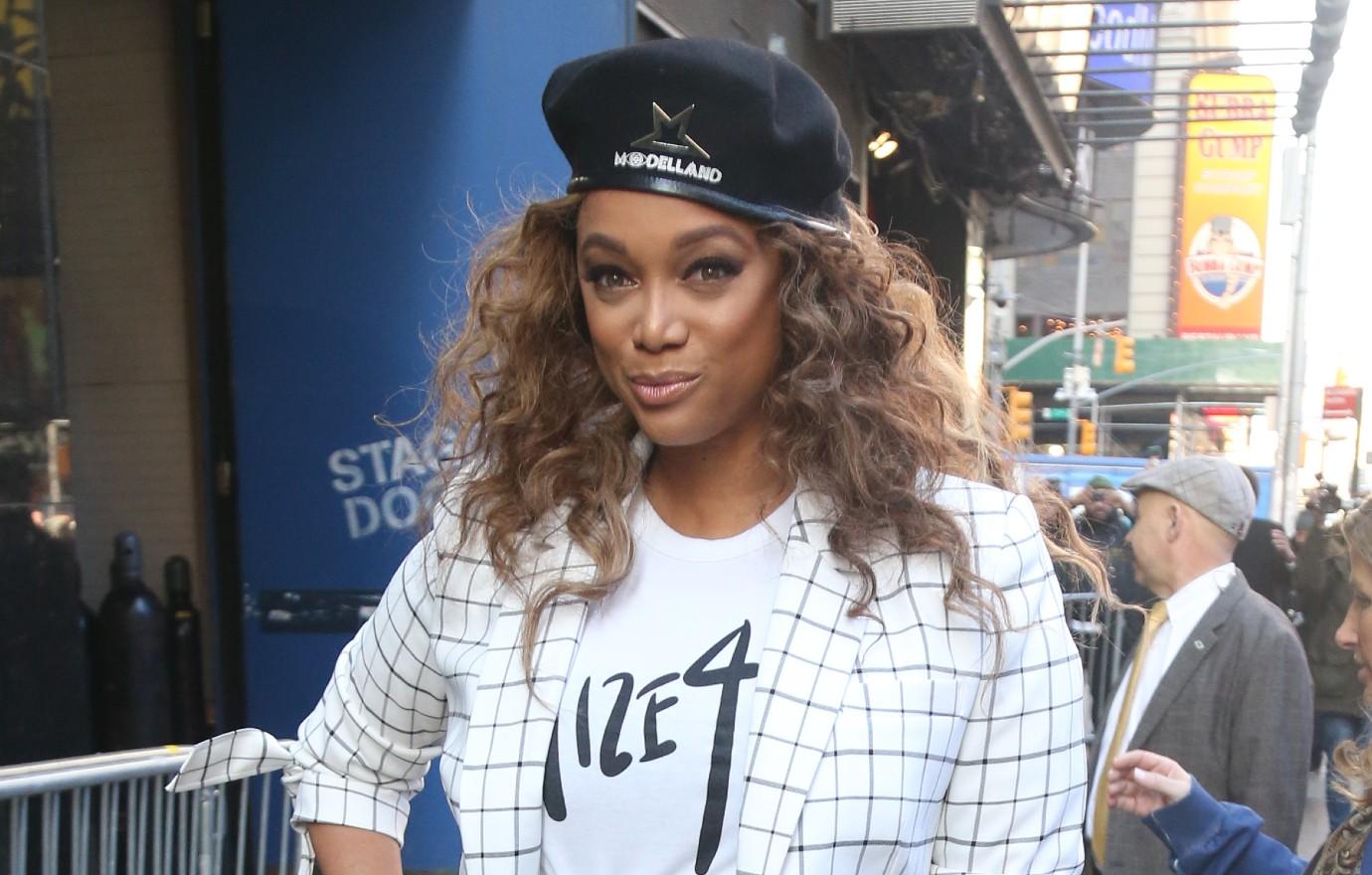 In 2021, ANTM season nine alum Sarah Hartshorne claimed to the NY Post that contestants on the show didn't even make minimum wage by participating. "We were not paid at all for being on the show," she spilled. "We were given a $38 daily cash stipend that we had to use to pay for our own food. And they didn't even give us a microwave to heat the food up."
Her comments spurred many to bash Banks online, as Forbes revealed she earns around $30 million for one year of the series.
Article continues below advertisement
When She Tried To Be The 'Queen Bee' On 'DWTS'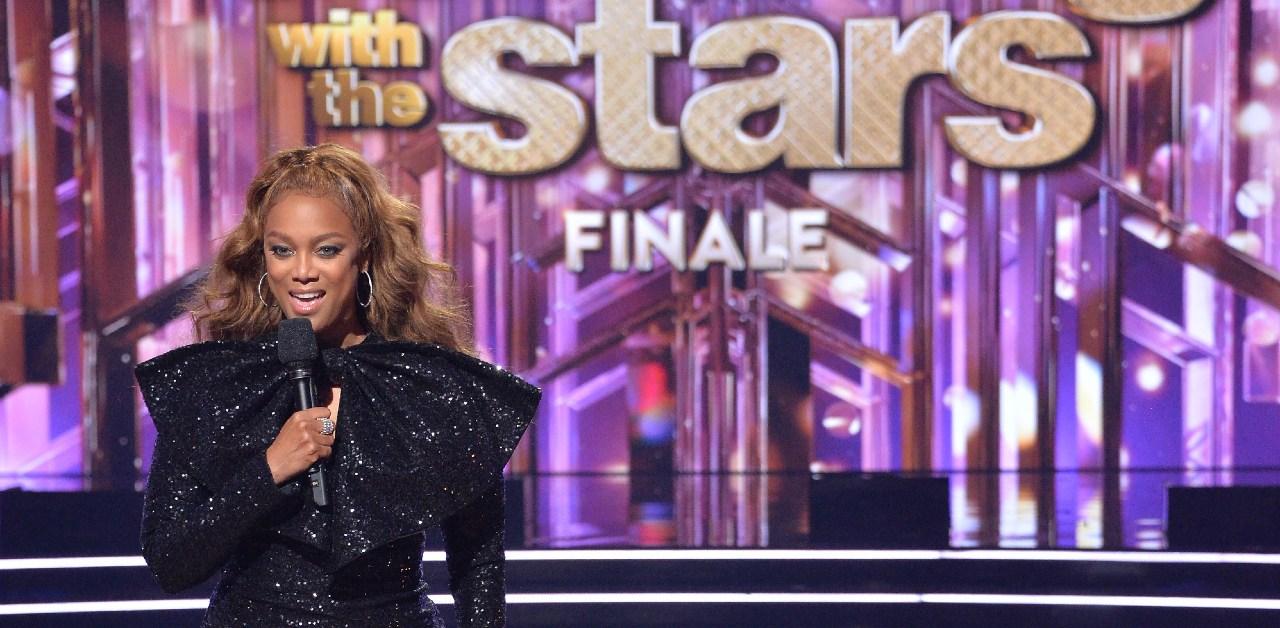 After another so-so performance hosting season 30 of DWTS, rumors started to spread that the mom-of-one is getting the boot, especially since it was announced in April 2022 that the series would be moving to Disney+.
"There is no official decision on who will be hosting next season but it doesn't look like Tyra will be back," an insider spilled to The Sun. "The problem is, she just didn't fit in. She didn't fit in with producers and she didn't fit with the audience and it showed."
Article continues below advertisement
Other sources believe her potential dismissal is due to her "queen bee" behavior, as she often rubs contestants the wrong way.
"If Tyra came down hard on the contestants, it's because she wanted them to succeed," said the source. "But she's been painted as a bully and that hurts. Tyra wishes she'd done things differently. But she doesn't think it's fair that she be held solely accountable."
Former contestant Brooke Burke even spoke out about the situation, explaining that she believes Banks had a "tough transition" when she took on the role. When asked to give her opinions about Banks' alleged behavior, the fitness guru replied, "There's nothing wrong with that, and I'm not saying anything bad about her — be a diva! It's [just] not the place to be a diva."
Article continues below advertisement
When She Butchered Landon Barker's Name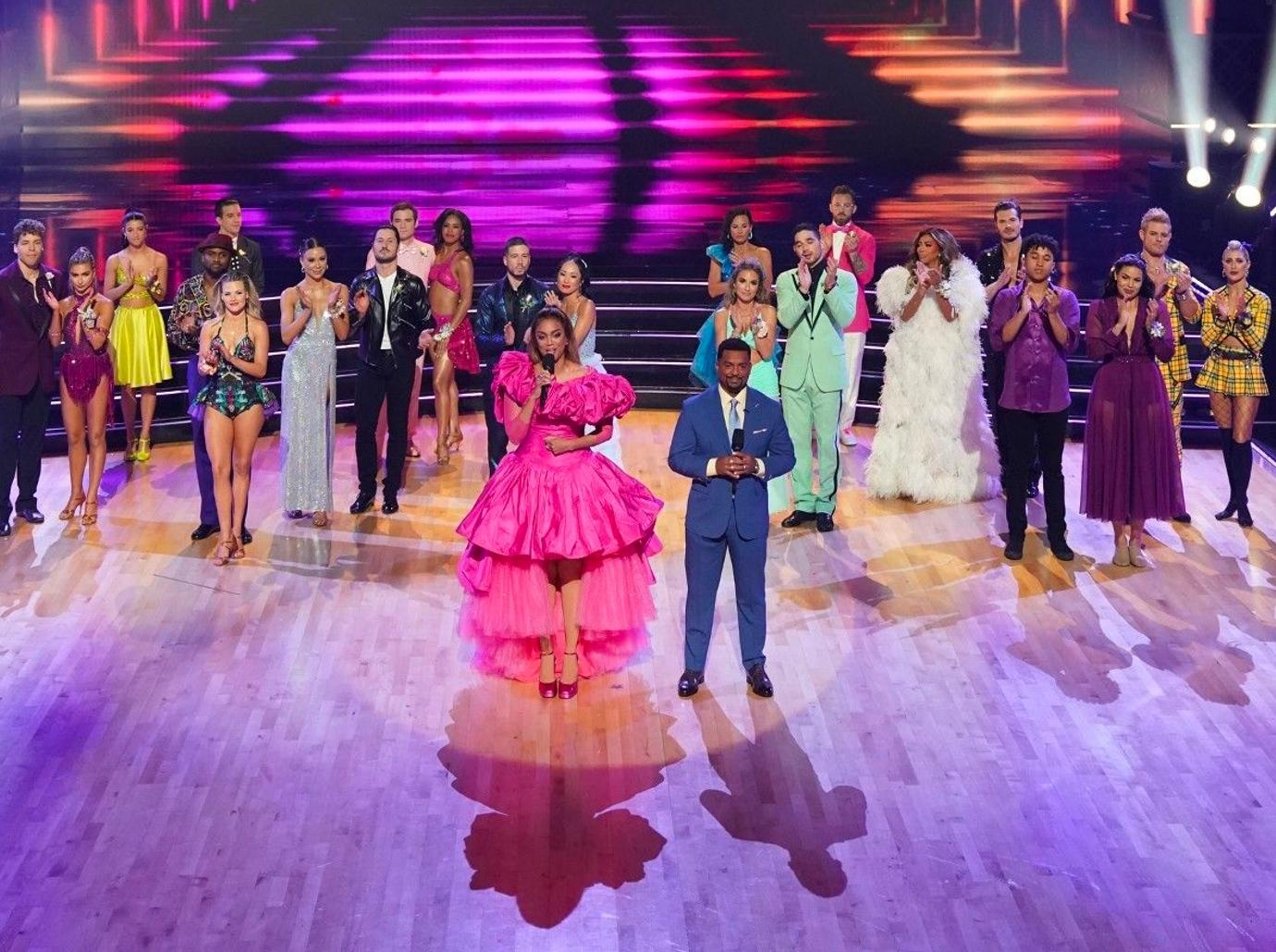 The DWTS host is constantly under fire for her incessant slip-ups during the competition series' live productions.
An unforgettable mistake that might take the cake is the time Banks butchered the name of Travis Barker's son, Landon, during the Monday, October 3, episode of the show.
"Charli's friends Kourtney Kardashian, Travis Barker and Logan Barker are here! I know you guys are very proud right now," the famed host incorrectly announced of the 19-year-old, who had been in attendance throughout the season for his girlfriend, 2022 mirrorball champion Charli D'Amelio.