PHOTOS
Will Tayshia Adams Take Back Ben Smith? Learn 5 Facts About The Handsome Hunk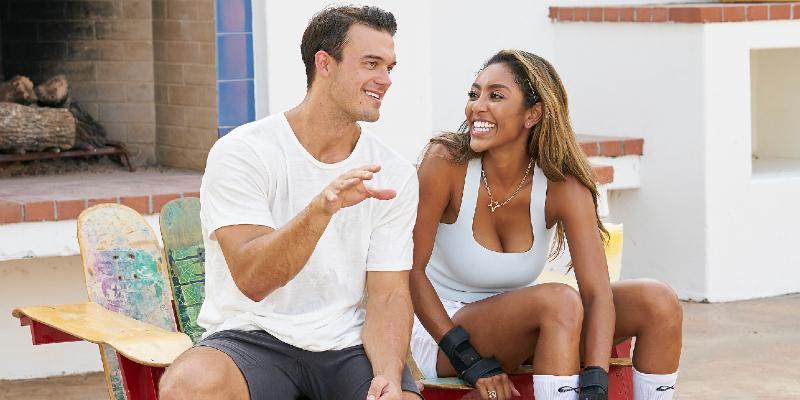 Article continues below advertisement
"For two days after, all I've been saying is 'What the f**k just happened?' I didn't even see that coming. And the feelings that I've had for you, I've been describing this entire time. I just didn't know what it was, but I'm in love with you," he said. 
Smith wasn't sure if Adams would even ask him back to be on the show, but he had to shoot his shot. "I am in love with you," he continued. "Like, the life we could have together. The thought of that, it keeps me awake at night. And I'm not sure what to do right now, I'm not sure what I'm asking for. I don't even know what I'm doing. I just couldn't leave. But I just had to tell you. Like, I see a life with you."
In the meantime, scroll through the gallery below to learn more about the rule-breaking contestant. 
He Served In The Army
Smith attended West Point and was an Army Ranger until he suffered a back injury and left.
"I had this epiphany and I was like, 'You know what? I don't need to do this anymore,'" he said. "It was a very weird thing for me because I had based my life on achieving these goals."
Article continues below advertisement
He Had An Eating Disorder
"I had an eating disorder for 15 years," he told Adams on the December 1 episode. "I found out what girls were when I was 15, I realized they don't like the fat kid. So, I stopped eating, I started working out all the time, lost like, 70 pounds, and had bulimia for, like, 10 years when I was in my 20s. It's hard to hide something for so long. I kept it from everybody."
Smith also revealed he tried to commit suicide more than once but after going to therapy, he's in a much better place.
Article continues below advertisement
He Grew Up In Indiana
Smith grew up in Indiana, and his dad is a dentist; his practice is called Really Smile Dental.
Article continues below advertisement
He's A Personal Trainer
After his stint in the military, he moved to California to pursue a different career — health and fitness. Smith is a personal trainer at Bodybuilding Club in Venice, Calif., and also works at DEUCE Gym.
Article continues below advertisement
He's Close With His Sister
Smith's sister, Madalyn, appeared on the show, and he's talked about their close bond to Adams. She has described Smith as the "most incredible role model in life."