COUPLES
Demi Lovato Fuels Mod Sun Dating Rumors After Split With Max Ehrich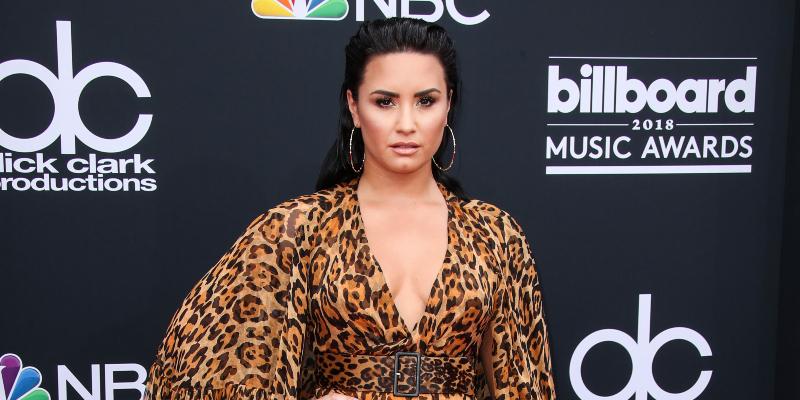 Photos of Demi Lovato spending time with rapper Mod Sun on Tuesday, October 13, have given fans the impression that the two could be dating — but according to sources, they are just pals.
Lovato and Mod Sun, whose real name is Derek Ryan Smith, were pictured in the backseat of an SUV as they made a stop at a local In-N-Out restaurant before heading to the market to pick up some supplies.
And while many were left wondering whether their public outing meant Lovato had a new man in her life, sources have since revealed that the pair are nothing more than friends, adding that the "You Don't Do It For Me Anymore" vocalist is currently "giving her heart a break," according to E! News.
Article continues below advertisement
Article continues below advertisement
"Although he is still heartbroken over the breakup and they have not talked, he felt this was a way for Demi to say goodbye to him and sorry for the way the breakup went down."
And while the infamous photos of Ehrich crying on the beach had given fans all the more reason to believe that he wasn't over his former flame, his recent outing with American Idol alum Sonika Vaid on Tuesday, October 13, would suggest otherwise.
Following reports that Lovato was having a hard time dealing with her ex's decision to air their dirty laundry in the press ever since calling it quits, the pop star would undoubtedly be delighted at the news that Ehrich has finally moved on, but only time will tell if he's really over her.