EXCLUSIVE
'Bachelorette' Producers Warn Cast To 'Keep Your Mouth Shut' About Clare's Season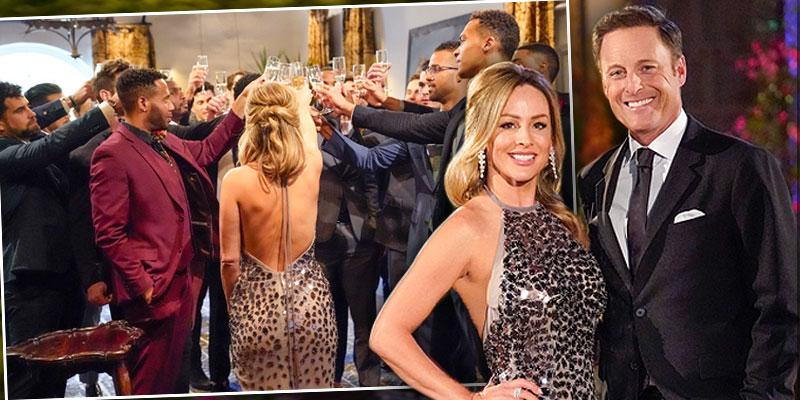 The producers of The Bachelorette are so worried that its new season — which features Clare Crawley — will be undermined by loose lips that everyone associated with the show (on camera and off!) have been reminded that they all signed non-disclosure agreements that will be strictly enforced, OK! has learned.
"The show has always insisted that everyone sign a non-negotiable contract, but this season they are especially nervous about leaks and have warned everyone that if the contract is broken there will be legal implications," a source exclusively tells OK!. "Just a few days ago the show took legal action against former cast member Luke Parker for unauthorized media appearances, and now he has been ordered to pay the show $100,000. This legal action was a shot across the bow to remind all the current season's cast to 'keep your mouth shut.'"
Article continues below advertisement
Article continues below advertisement
"The audience doesn't mind if the producers get involved with making the dating process the best TV, however, they will mind if the whole thing is fake and that the show is making a fool out of everyone that watches," the insider dished.
"The leaks to the press that Bachelorette producers plotted all along for Clare to quit mid-season and be replaced by a new Bachelorette — who happened to be waiting in the wings — could destroy any trust left in the franchise," the source explained. "Everyone associated with the show has been warned that they signed a non-disclosure agreement, and legal action will be taken if the contract is violated."
Despite Crawley being off the market, the blonde beauty was coy about how everything concludes. "I am in love with life right now," she said on Good Morning America on Tuesday, October 13. "Things are really good. It's good not being in quarantine. I'll tell you that. … Everybody keeps asking me, 'Are you happy? Are you happy?' and I keep telling everybody, like, I was happy going into this. So, whatever came about it, I'm happy now. Things are well on my end."