REALITY TV
Clare Crawley Reveals Dale Moss Took Her 'Breath Away' When They First Met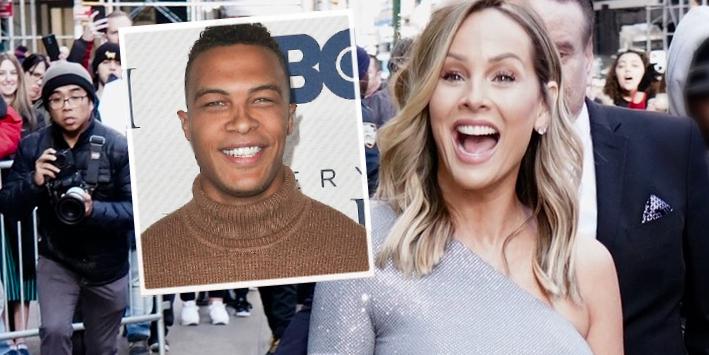 Article continues below advertisement
"I'm a hugger, so I've got a big hug for you," he said as he picked her up off the ground.  
"I needed this," she said. "I needed this so bad, you have no idea. Thank you for the great hug! That was amazing. You're a good hugger. I definitely feel like I just met my husband. I'm shaking!"  
THE 26 HOTTEST CONTESTANTS TO EVER COMPETE ON THE BACHELOR
The Bachelorette was supposed to start filming in March, but after the coronavirus pandemic swept the nation, the show was put on pause. Although Crawley admitted she snooped on some of her suitors online, she restrained herself from having conversations with the men. "There was never a moment where I was going to reach out, where I wanted to reach out because I knew that this was going to happen eventually, where I was going to get the chance to meet these guys, and I didn't want to kind of pre-judge anyone and shoot myself in the foot by having these conversations and putting that at risk," she shared.
Article continues below advertisement
While staying at home, the Bachelor in Paradise alum got a chance to take a beat before her journey began. 
"Personally, quarantine gave me so much time to reflect and to actually stop, take a breath, take a long breath, and reevaluate over and over again what exactly — and hone in on — what I'm looking for," she said. "So, I had a clear direction of what I wanted and what I didn't want."
The Bachelorette returns on ABC on Tuesday, October 13, at 8 p.m. ET.