NEWS
Wendy Williams Mourns Death Of Mom Shirley Williams: 'Gone Is The Best Mother'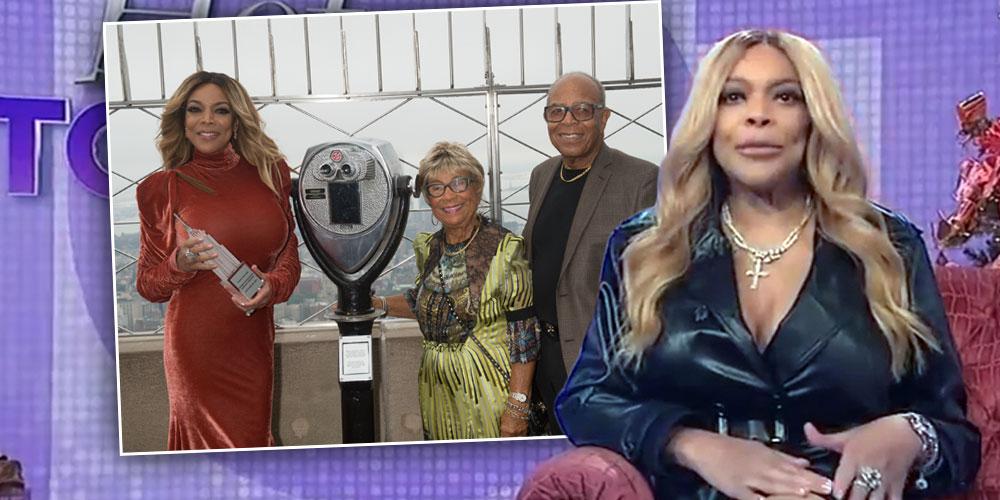 So sad. Wendy Williams revealed that her mom, Shirley Williams, died "many weeks ago" but hasn't publicly spoken about her death until now.
"You know how during coronavirus, during the world, topsy-turvy, people starving, people out of jobs, just in everybody's life there's something new, and you know how you lose track of the day and date, and the times, all I know is that it was a long time ago," the 56-year-old host said on her talk show, The Wendy Williams Show, on Monday, December 7.
Article continues below advertisement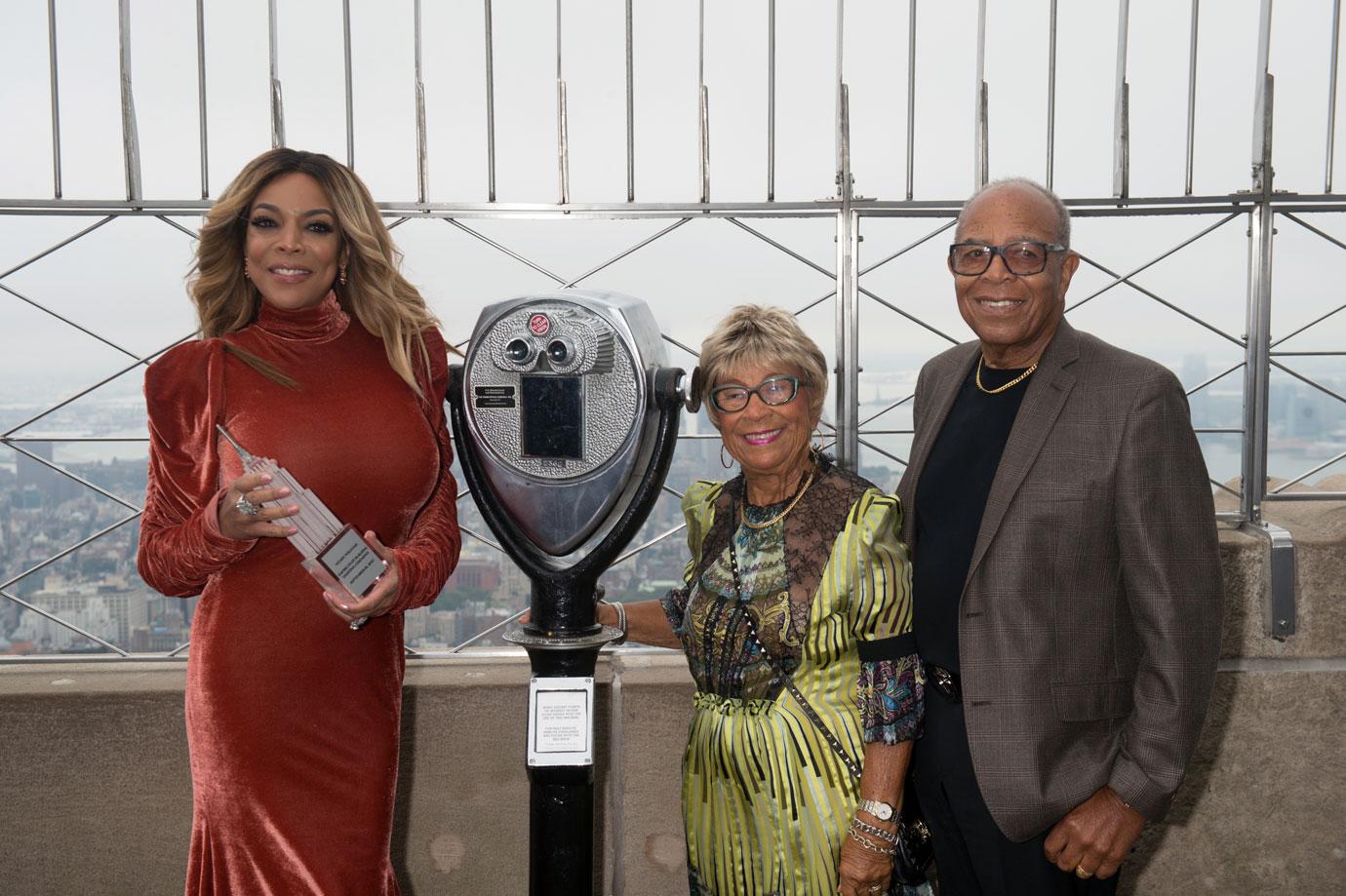 Wendy Williams with her mother, Shirley and father Tom, at the Empire Sate Building in 2017.
"Gone is the best mother, the best girlfriend that a girl could have," she said. "I feel fortunate that I had her in my life all of my 56 years, because people in my age bracket — many of you, throughout the years — have said, 'You're really lucky to have your mom and dad together in a happy marriage.'"
The author's mother and father, Tom Williams, were together for 65 years before Shirley's passing. For now, Wendy is staying "strong for my son." (Wendy shares 20-year-old Kevin Hunter Jr. with her ex-husband, Kevin Hunter.)
Courtney Brown — a family friend of Wendy's — posted the news about Shirley's death on Instagram, which The Shade Room screenshotted.
"One of my granny's best friends for 83 years passed away … Mrs. Shirley Williams," Brown captioned a photo of herself with Shirley in the now-deleted post. "Always available for my granny and our family, she flew in to share this beautiful speech at granny's 100th birthday. Mr. and Mrs. Williams is truly what the kids now call #CoupleGoals."
Article continues below advertisement
Wendy's mother would often join her daughter on the talk show, and on the Monday episode, she left an empty seat in the audience open for her.