NEWS
'It's Not Going Away': Armie Hammer's Alleged DM Scandal Is 'Worse Than People Know,' Insider Reveals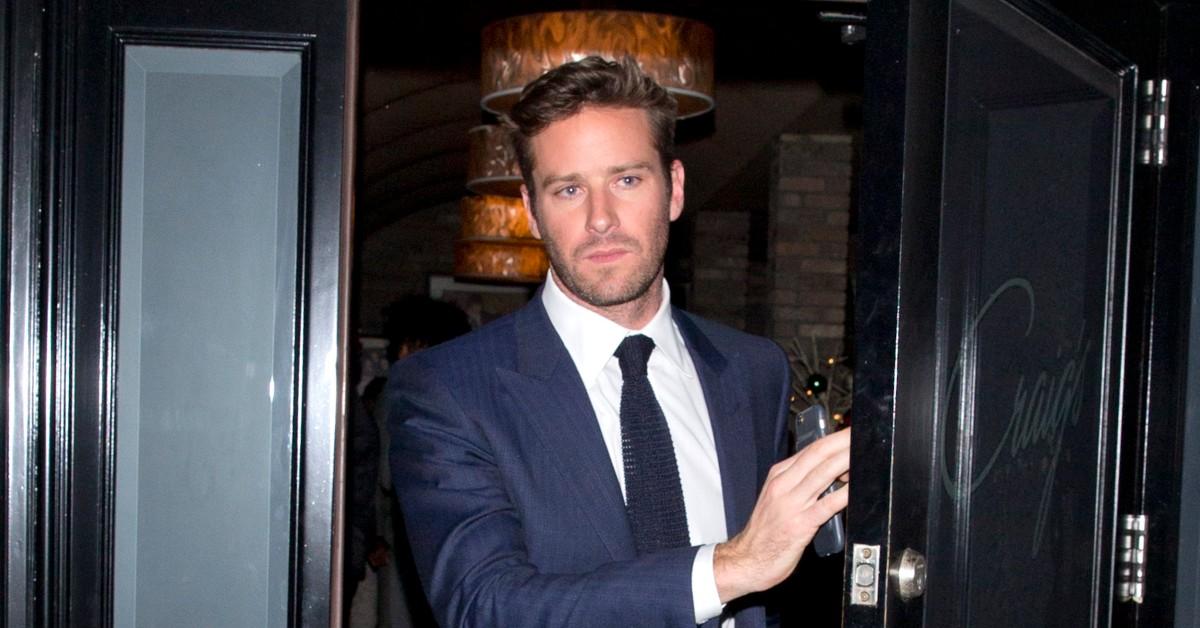 Actor Armie Hammer has been making headlines recently for his alleged DMs, in which he supposedly detailed his sexual fantasies. Now, the actor's scandal is "worse than people know," an insider revealed.
"Armie's spent the past few weeks hoping this all dies down," the source shared. "But as more revelations come to the surface, he's starting to realize it's not going away."
Article continues below advertisement
Paige Lorenze — who dated the Call Me by Your Name star, 34, for four months in 2020 — also detailed Hammer's alleged behavior when they were together.
Lorenze claimed Hammer carved the initial "A" above her public area, in addition to introducing her to BDSM — "bondage and discipline, dominance and submission, sadism and masochism."
Article continues below advertisement
The blonde babe even claimed that Hammer's mom, Dru Ann Mobley, told her "she thinks that the devil was inside him."
"He romanticizes the demonic side, he thinks it's cool and really sexy," Lorenze added.
In addition to Lorenze, Hammer's other flings have come forward with their own accusations.
Following the scandal, Hammer dropped out of his upcoming movie Shotgun Wedding to focus on his family and called the "vicious and spurious online attacks" against him "bulls**t."
Article continues below advertisement
On February 1, Chambers finally spoke out about what she has been feeling these past few weeks.
"For weeks, I've been trying to process everything that has transpired. I am shocked, heartbroken, and devastated. Heartbreak aside, I am listening, and will continue to listen and educate myself on these delicate matters. I didn't realize how much I didn't know," the 38-year-old captioned a photo of palm trees on Monday, February 1.
She continued, "I support any victim of assault or abuse and urge anyone who has experienced this pain to seek the help she or he needs to heal. At this time, I will not be commenting further on this matter."
"Some people in his life are imploring him to say he's sorry and go to rehab but Armie won't do that unless he absolutely has to," the insider explained. "It's a huge deal that Elizabeth isn't in his life to help guide him. Elizabeth knows how stubborn Armie is and how it will take a miracle for him to step forward and admit he needs help. Until that happens, they're kind of an impasse."
Us Weekly spoke with Lorenze and insiders about Hammer for the February 8 print issue.