NEWS
'It Seemed Like A Fun Adventure': Armie Hammer Introduced Me To BDSM, Ex-Girlfriend Paige Lorenze Claims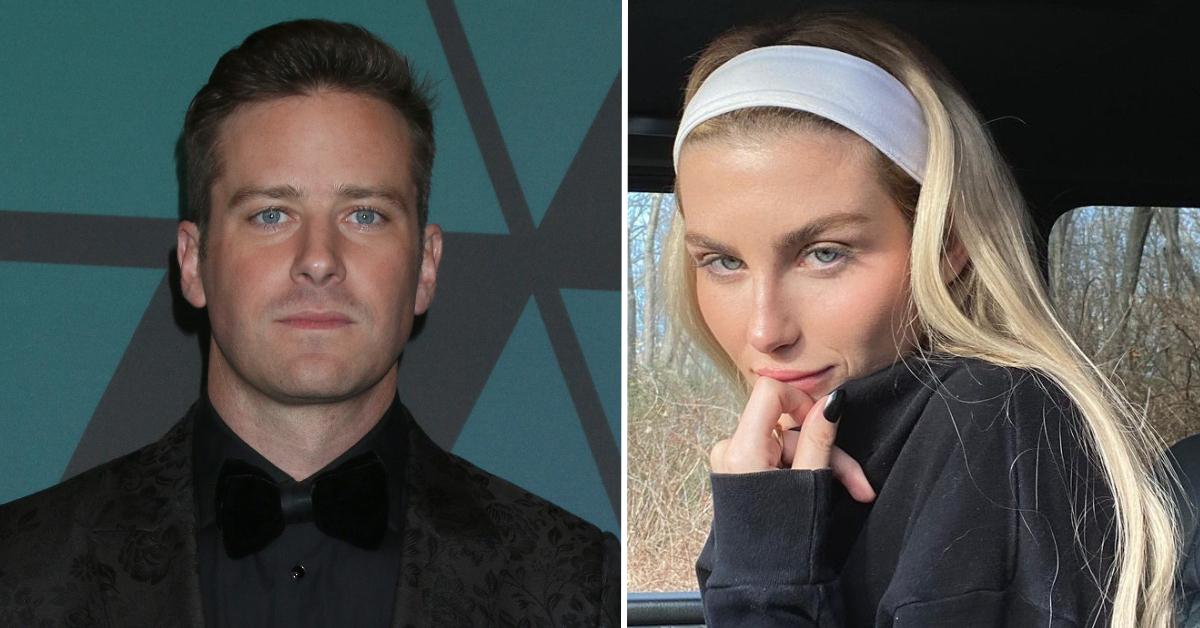 Actor Armie Hammer certainly has people talking about him after his alleged messages about cannibalism and sexual fantasies went viral. Now, his ex-girlfriend Paige Lorenze claims the actor introduced her to BDSM — "bondage and discipline, dominance and submission, sadism and masochism" — while they were dating.
Article continues below advertisement
"To start off with, Armie was so charming," the 22-year-old said. "It seemed like a fun adventure to try new things."
However, her relationship with Hammer, 34, soon went from exciting and fun to scary: "He eased me into darker and darker things," she said. "He manipulated me — and I liked him, which is the scary part."
The two first connected in August 2020 since Lorenze was newly single. "He tried to offer me comfort and said he wanted to make me feel safe," she said.
Article continues below advertisement
On top of that, Hammer brought up cannibalism on "multiple" occasions. "He said he wanted to find a doctor that would remove my ribs. He was 100 percent serious. He was telling me you can remove the bottom ribs so he could smoke them, cook them and eat them. He kept saying, 'You don't need them.'"
Ultimately, Lorenze knew she couldn't stick with Hammer for much longer since he made her "feel anxious and confused."
Article continues below advertisement
Lorenze and Hammer called it quits in December 2020, and now the model is still reeling from their short romance. "I have had to work really hard to come to terms with the fact that I am not responsible for the trauma I experience," she said.
Lorenze is hardly the first woman to talk about her experience with Hammer. Jessica Ciencin Henriquez tweeted, "If you are still questioning whether or not those Armie Hammer DMs are real (and they are) maybe you should start questioning why we live in a culture willing to give abusers the benefit of the doubt instead of victims. 🤔 TW// sexual violence."
INSIDE ARMIE HAMMER & ELIZABETH CHAMBERS'S $5.8 MILLION HOME: SEE PHOTOS
Article continues below advertisement
One of the alleged messages from Hammer reads: "I am 100 percent a cannibal. I want to eat you," while another supposed note reads: "I need to drink your blood."
After the explicit messages went viral, Hammer dropped out of his upcoming film Shotgun Wedding and called the accusations "bulls**t," adding that he wouldn't respond to the "vicious and spurious online attacks against me."
Lorenze first spoke to the February 1 print issue of Star magazine.