NEWS
Kim Kardashian's Net Worth: What She'd Walk Away With After Splitting From Kanye West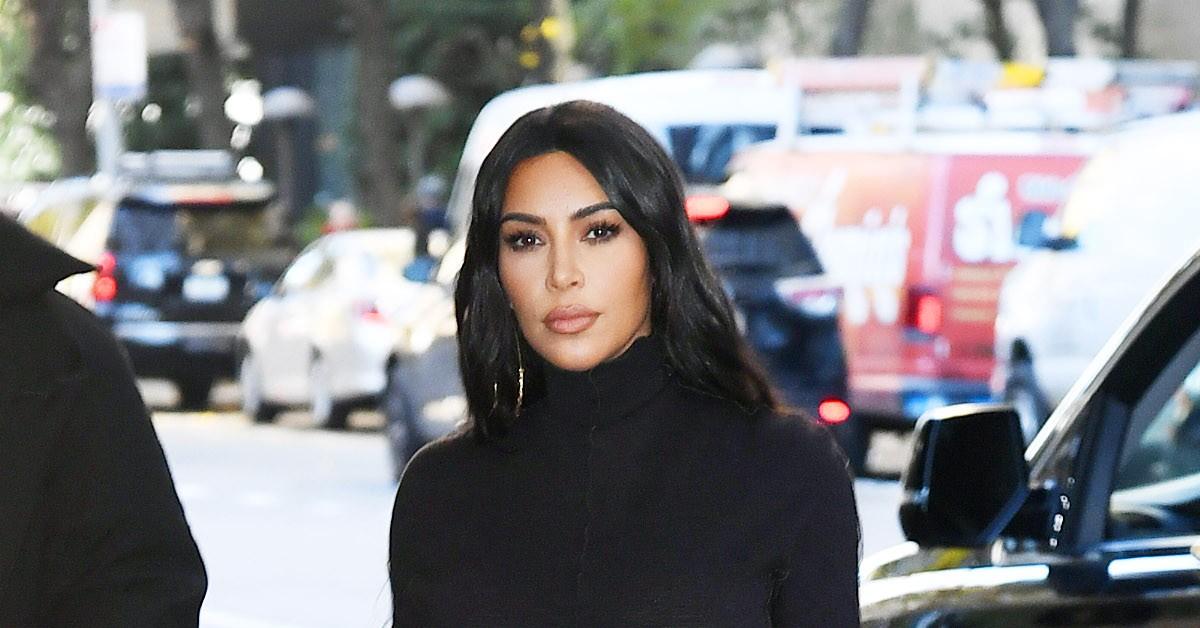 The Kardashian family is known to flaunt their wealth on social media. From their lavish Christmas parties, to their kids wearing Hermès backpacks — we're looking at you, Stormi Webster! — which are worth around $12,000, the famous family isn't afraid to spend, spend, spend.
Now that Kim Kardashian and Kanye West's divorce is "imminent," it's safe to say people want to know if the mom of four should be nervous about the rapper taking any of her money.
Article continues below advertisement
While it's unclear if the couple has a prenup, Kardashian's net worth is $780 million as of 2020, Forbes reported, which means she makes less money than her hubby, who is worth $1.3 billion.
However, it doesn't seem like the brunette beauty has much to worry about since she is very successful. How, you ask? For one, Kris Jenner confirmed in 2017 that she splits the money from their hit show Keeping Up With the Kardashians — they signed a $150 million deal with E! for five seasons in 2017 — evenly between everyone, which means each sister and the momager make around $4.5 million each season.
Now that their E! show is coming to an end, the Kardashian-Jenner crew are going to make more from their new deal with Hulu, OK! previously reported. The family "will also be involved with marketing and getting buzz for the network, and getting paid a fortune for it," a source exclusively said.
REALITY REWIND: THE 10 MOST EXPLOSIVE MOMENTS FROM 'KUWTK'
Kim also claims to make about $300,000 to $500,000 per Instagram post, according to court documents. However, the number may be higher, as a source says she earns around $1 million per Instagram post.
Article continues below advertisement
While speaking with David Letterman for his show, My Guest Needs No Introduction, she said most of her income comes from posting on the social media platform. "We would not be who we are today without Keeping Up With the Kardashians, and that's why we continue to share our lives," she said. "Even if, realistically, we can post something on social media and make more than [we] do a whole season."
The makeup mogul also makes a lot from her beauty brands, KKW Beauty and KKW Fragrance. According to Forbes, these two businesses were the bulk of her net worth, as it generates over $100 million in gross revenue each year.
In 2020, Kim sold a 20 percent stake in KKW Beauty Line for $200 million to Coty, a beauty company that owns Clairol and Balenciaga, which means the company is valued at $1 billion. One year earlier, Kim raised $5 million from Venture Capital firm Imaginary Ventures to launch the shapewear line.
FASHION FAMILY! THE KARDASHIANS AND JENNERS BEST RED CARPET MOMENTS
In addition to her TV show and beauty endeavors, Kim also makes money from her 2014 mobile game, Kim Kardashian: Hollywood. The game has been downloaded more than 60 million times and has generated $200 million in revenue, and Kim gets to keep 28 percent of the money the app generates. The TV personality also gets paid for endorsements, appearance fees and sponsorships.
Article continues below advertisement
As for how Kim, 40, spends her money, she has several houses, including the $20 million Hidden Hills, Calif., home she shares with the musical artist, a hand-painted Birkin bag — which costs at least $50,000 — a glam squad, a fur coat and much more.
Additionally, the pair usually go all out for each other's birthdays. In 2012, Kim gifted West, 43, a Lamborghini, which costs around $750,000, and for their 2014 Valentine's Day, West gifted Kim "a thousand roses," which is estimated at $40,000.