EXCLUSIVE
Kardashians 'Getting Paid A Fortune' For Their New Hulu Deal—More Than E! Contract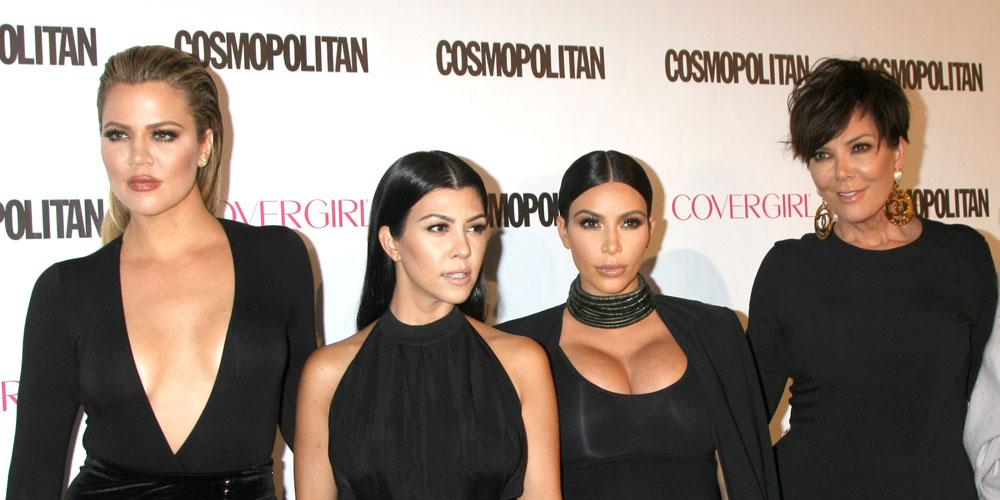 Just three months after the Kardashians announced their reality show, Keeping Up With the Kardashians, was ending after 14 years on E!, the family matriarch, Kris Jenner, has put together a multi-year deal with streamer Hulu, and it's even bigger than the $150 million E! deal, OK! has learned.
"Officially the Kardashian-Jenner family will be developing global content. But Kim, Kourtney, Khloé, Kris, Kendall and Kylie will also be involved with marketing and getting buzz for the network, and getting paid a fortune for it," a source exclusively tells OK!.
Article continues below advertisement
"No one is clear exactly what content the family will be providing. Their reality show doesn't get big ratings anymore, and Kim and her family are not going to bring in big viewers or advertisers if they do a travel, cooking or fashion show," adds a top TV insider. "The Hulu deal with the Kardashians is basically a PR and marketing deal. The network needs buzz, and no one has a bigger megaphone than this family. They will be acting like global influencers on social media for Hulu. They are being paid to tweet and post about Hulu, rather than providing content. It is not unlike Netflix's deal with Meghan Markle and Prince Harry. And if a miracle happens and they deliver a show or two people actually watch, everyone will be happy."
REALITY REWIND: THE 10 MOST EXPLOSIVE MOMENTS FROM 'KUWTK'
Additionally, Disney is launching a brand new separate streaming service internationally called Star — this is where they'll most likely dump most of the Kardashians' new content. "Viewers might not care about Kim, Kourtney, Khloé, Kris, Kendall and Kylie in the U.S. anymore, but overseas they are still huge," the source says.
Hulu is part of ABC Disney, and the new home of family friend and creator of Keeping Up With the Kardashians, Ryan Seacrest, who currently appears on Live With Kelly and Ryan on ABC. "There is no way this is just coincidence. Ryan has always been the family's biggest supporter," adds an insider.
Article continues below advertisement
Well, it seems like Kris got her wish after all!