NEWS
'Egotistical' Miranda Lambert Leaves Fans Dumbfounded With Her Response to Selfie Scandal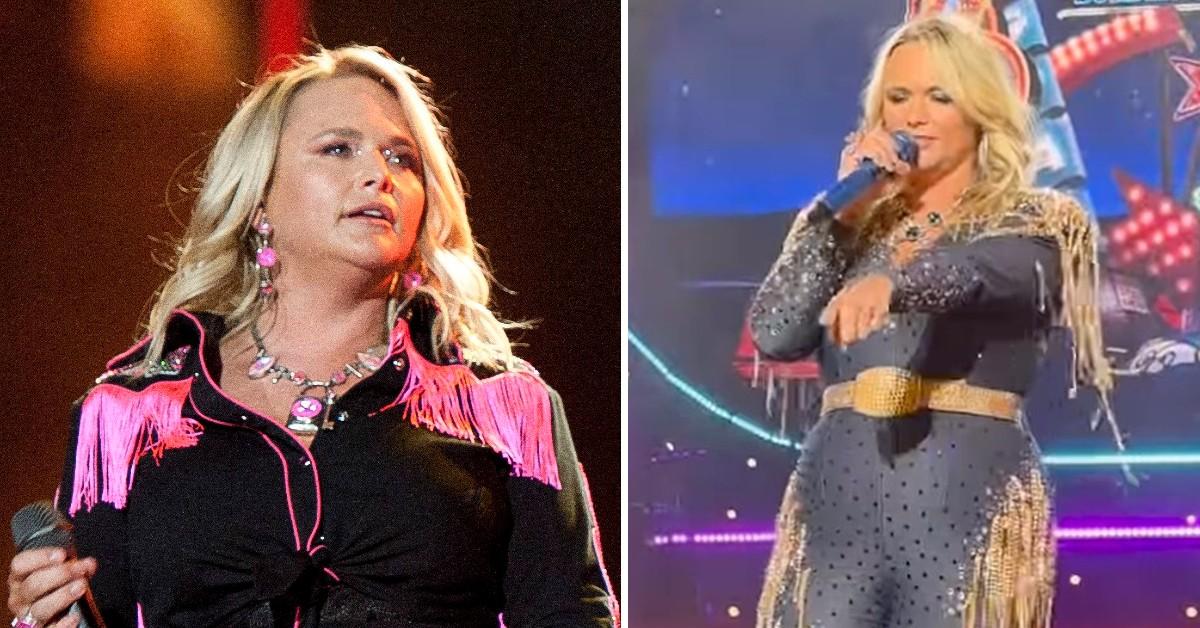 Article continues below advertisement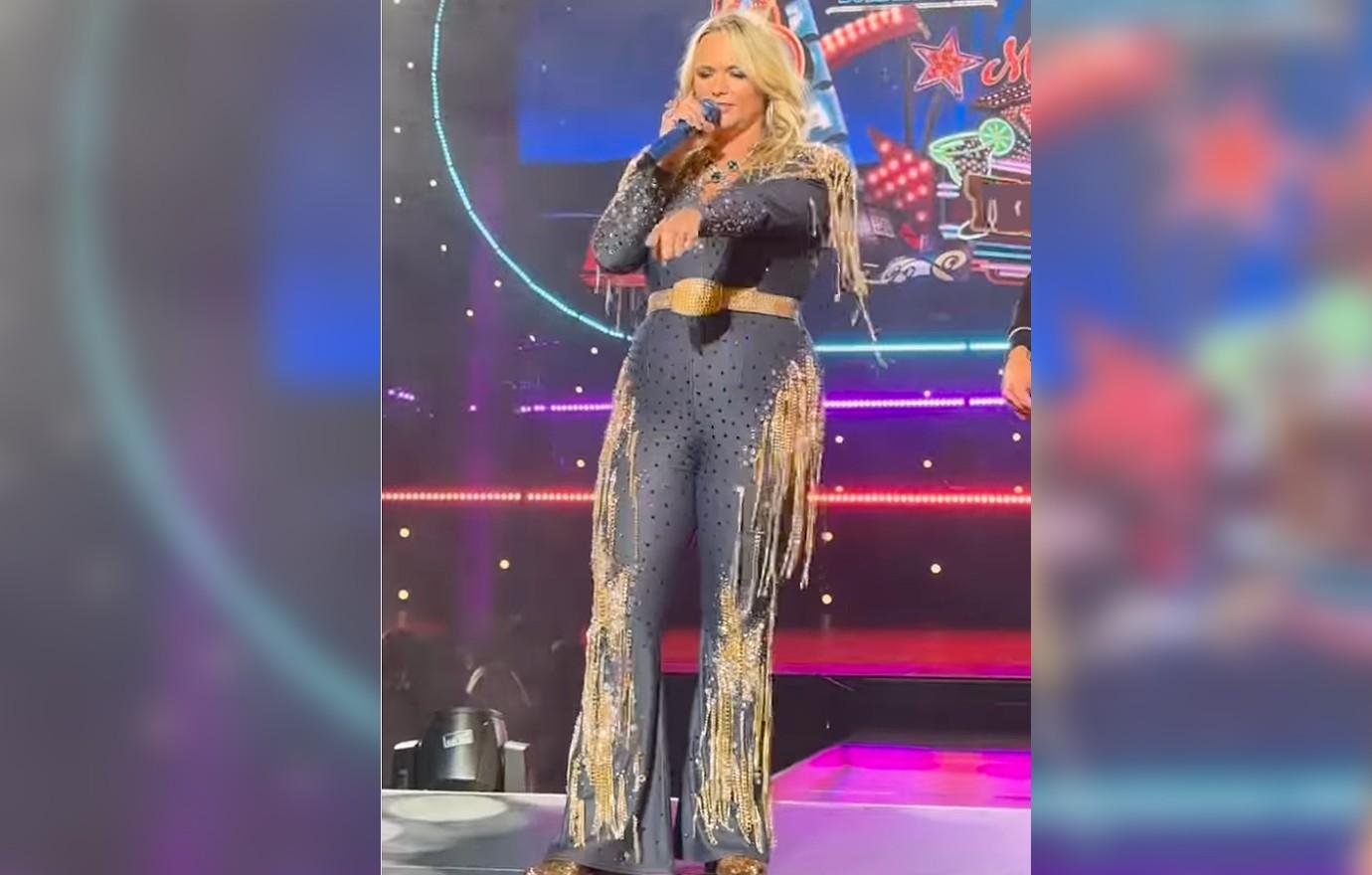 Lambert seemed to have addressed the scandal over the weekend during her Las Vegas residency, responding to a fan wearing a cheeky T-shirt in the audience.
"Her shirt says, 'Shoot tequila, not selfies,'" the Grammy Award winner announces on stage while pointing to the fan in the front of the stage. As cheers erupt throughout the crowd, Lambert teasingly adds, "She did it, I didn't! … That's bad---."
Article continues below advertisement
After also cracking herself up, Lambert walks to the edge of the stage, as seen in the video posted to social media, to accept a mini bottle of tequila from a fan. The "Drunk" vocalist takes a swig and then offers the rest of the bottle to her guitarist, Ethan Ballinger.
Though Lambert received appraisal from her audience on Saturday night, July 22, social media users were left unimpressed with the way she continues to handle the drama surrounding the way she lashed out at a group of women trying to get a selfie while she was performing.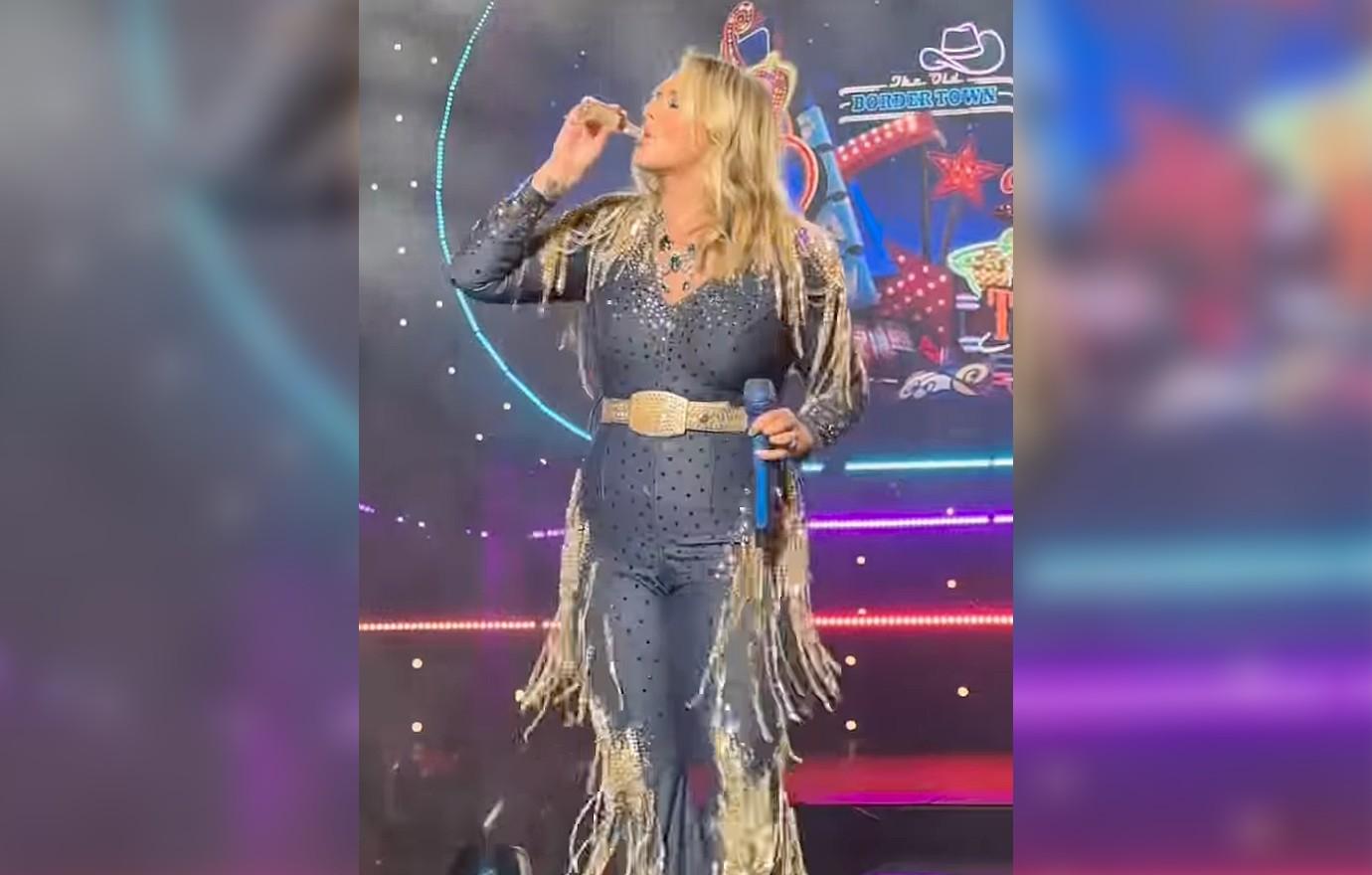 Article continues below advertisement
"Wow! Can't believe this is her response to her rudeness!" one Instagram user wrote with a vomit emoji. Another added: "these 'stars' should be grateful for their fans. Miranda Lambert is frequently rude and egotistical. I would not see her for free, there are far nicer, better singers!"
"Sorry but if I pay money for a concert and want memories, I'll take a selfie or two," one TikTok user commented on a video from the weekend, with others comically applauding her ex-husband, Blake Shelton, for no longer being with her after they split in 2015.
"@Blake Shelton good call sir, good call," joked one person, with someone else adding, "@Blake Shelton I understand now."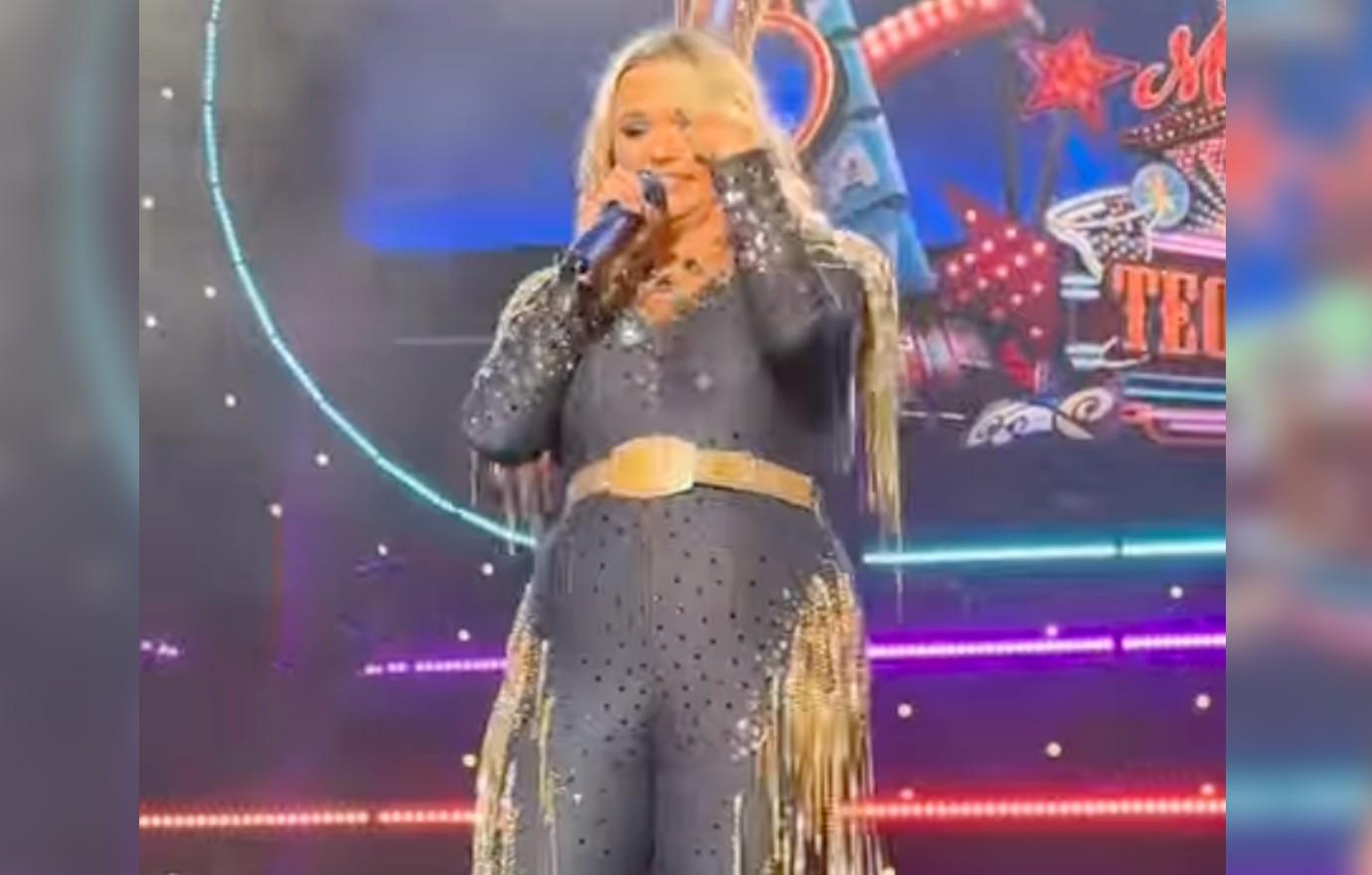 Article continues below advertisement
Lambert's fans have been divided ever since she stopped her Saturday, July 15, performance mid song to call out some of her fans who weren't paying attention to her.
"I'm gonna stop right here for a second, I'm sorry. These girls are worried about their selfie and not listening to the song. It's pissing me off a little bit," the country star stated. "I don't like it. At all. We're here to hear some country music tonight. I'm singing some country d--- music."
Never miss a story — sign up for the OK! newsletter to stay up-to-date on the best of what OK! has to offer. It's gossip too good to wait for!
Article continues below advertisement
Some of her fans were quick to defend her, with one pointing out: "I think people forgot it's HER concert, her rules," while others were left disappointed, as one noted: "The way I'd be so upset! I take selfies to remember the time and place or to just have something to look back on. This was uncalled for."
"Why is she being mean, the gorlies [sic] are just having a good night," one penned, and another added, "They paid to be there so if they want to take a selfie they are entitled to do so."