EXCLUSIVE
Jessica Simpson *Might* Be Returning to Reality TV — She 'Misses' The Spotlight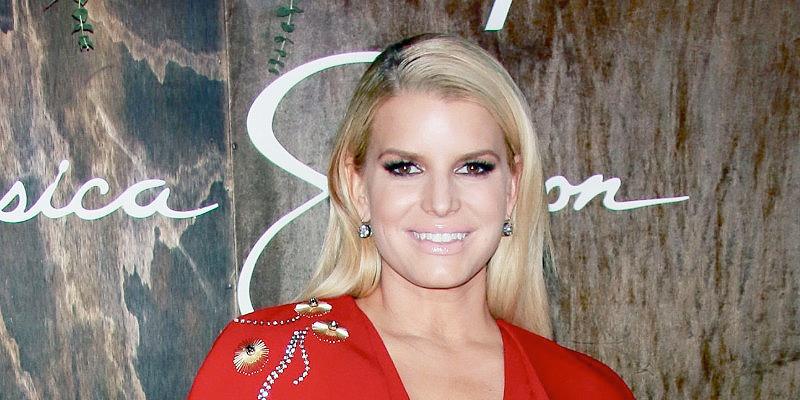 Jessica Simpson swore off reality TV stardom after her show Newlyweds led to her split from ex-hubby Nick Lachey in 2005 — but that was then.
Simpson, 40, who stepped back from her singing and acting career in 2008 to focus on her billion-dollar fashion empire "finds she misses working in front of the camera," a source exclusively tells OK!. Now, after multiple offers to do a reality show with her ex-pro footballer husband Eric Johnson, 41, and their kids Maxwell, 8, Ace, 7, and Birdie, 18 months — including one from Keeping Up With the Kardashians mega-producer Ryan Seacrest — she's seriously considering it.
Article continues below advertisement
"I'm on their show, definitely, for a big moment," Jessica told E! News at the time. "But really, the show is about their discovery in their music and in their relationship. It's very exciting. They're so cute together. It's exciting for the world to see what I've already seen."
However, Jessica quipped that "being on reality TV definitely makes me hyperventilate a little bit."
"I'm not one for being mic'ed up all day," she said. "I stick my foot in my mouth too much!"
BEST BABY REVEALS! THE 20 CUTEST CELEBRITY PREGNANCY ANNOUNCEMENTS
"Well, they are staying healthy and safe at home. They wear their masks if they're going out and about, but that's kind of rare. They are coping way better than I would ever expect," she told SELF magazine. "I'm talking about my two older children, because obviously my 16-month doesn't know what's going on. She thinks FaceTime and Zoom are a completely normal thing. So during every session I do, she's like, 'Hi.'"
JESSICA SIMPSON CHANNELS ELLE WOODS IN ALL-PINK ENSEMBLE FOR 'OPEN BOOK' LAUNCH DAY
Jessica revealed that despite being stuck at home, it's been great to have her kids all together. "Normally my son would be at baseball while my daughter is at gymnastics and they would rarely see each other," she explained. "But through the pandemic, they've formed a really unique bond that's been precious to watch, actually. And they teach Eric and me so much. They are resilient. They don't have fear, and I don't know if that's because Eric and I are parenting OK, but they really do feel safe."