NEWS
ICYMI Or Want To Laugh Again! Anderson Cooper Calls Trump An 'Obese Turtle': Watch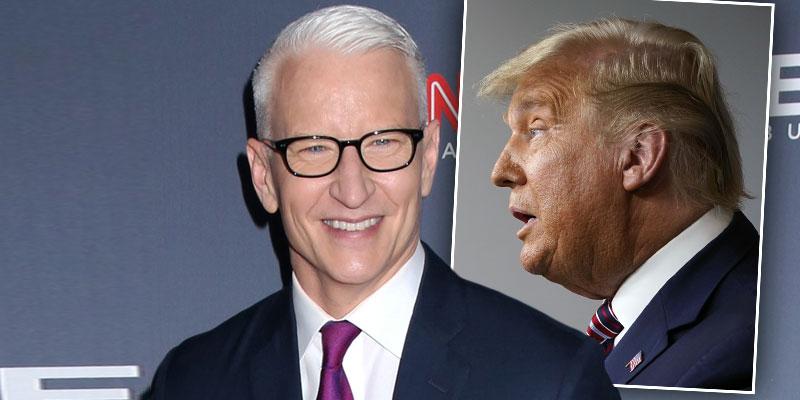 Not holding back! Anderson Cooper called President Donald Trump out on television, and fans couldn't get enough of the hilarious remark.
After Trump, 74, spoke at his press conference — where he claimed that he won the election and accused Detroit and Philadelphia of being corrupt cities — the CNN anchor was in disbelief over how he's handling the current situation.
"I don't think we've ever seen anything like this from a President of the United States and I think, as Jake Tapper said, it's sad and it is truly pathetic," Cooper said on-air.
Article continues below advertisement
Then, Cooper really got honest, saying, "That is the President of the United States, that is the most powerful person in the world, and we see him like an obese turtle on his back, flailing in the hot sun, realizing his time is over, but he just hasn't accepted it and he wants to take everybody down with him, including this country."
Of course, people were cracking up over Cooper's comparison. Cooper's pal Andy Cohen wrote, "#obeseturtle I love you Anderson," while comedian Mike Birbiglia added, "This is a poem by Anderson Cooper called 'obese turtle.'"
Article continues below advertisement